Vale June 1992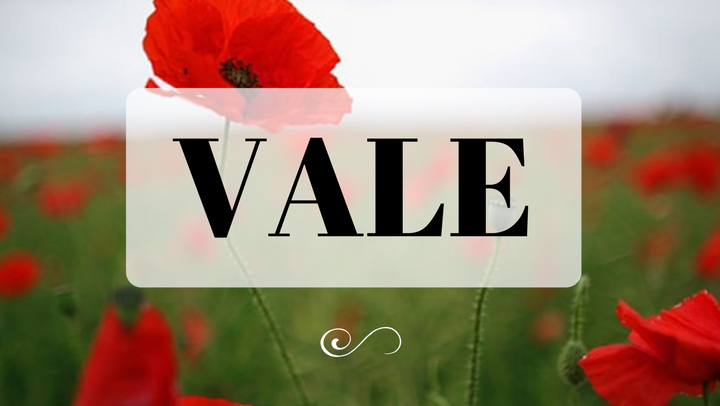 BELL, Jean | BLIAUX, Leslie Philip, MBE | BURCHETT, Iris Elizabeth | EDWARDS, Pat | LALOR, William Andrew (Peter) | O'DELL, Winifred (Freddie) | REILLY, Jack Chelmsford | SAVAGE, Angus Roderick | SHELTON, Edgar (Ted) | SIKO, Anatoly | SINCLAIR, Maud | SMART, Margery | VIDGEN, Joyce |
Jack Chelmsford REILLY (22 May 1992, aged 82)
Jack was with the PNG Department of Education and arrived in PNG in June 1950 to be posted to Misima Island, Milne Bay Province. He moved to Dregerhafen, Morobe Province in 1952, then Hagara, National Capital Province for a brief period in 1959, prior to being appointed foundation Headmaster of Port Moresby High School.
In 1964 Jack returned to Australia and taught at Nudgee College, Brisbane, before gaining a position under the Colombo Plan in Sabah, Malaysia. After his return to Australia in 1968 he resumed teaching at Woodlawn College, Lismore, a school where he taught before leaving for PNG.
Sir Michael and Lady Veronica Somare paid Jack the honour of attending the funeral in Lismore. Jack is survived by his wife Joy, children John, Jim, Peter and Margaret together with 10 grandchildren and one great-grandson.
Edgar (Ted) SHELTON (14 May 1992, aged 84)
Ted commenced his service in May 1945 with the then Provisional Administration as a Pathology and X-ray Technician in the Public Health Department in Rabaul following Army Service with a Casualty Clearing Station in Bougainville. He spent many years in Rabaul and time also at the Goroka and Madang hospitals.
He served the Department and the communities—Papua New Guinean, Asian and European—alike, faithfully and with distinction until his retirement. His technical ability and advice from wide readings earned him merited appreciation in medical spheres; and his humanity and sound common-sense the fond respect of friends in many walks of life.
Of Ted, Arthur Williams writes: "Ted was Pathology Technician at Nonga Hospital when I first made his acquaintance in the 1960s. His wry sense of humour did much to lessen—for me at least—the normal tensions and frictions among our diverse hospital staff and brightened many a dull day. He and I kept up a sporadic correspondence in which we detailed our woes and troubles in a light vein and commented on many topics with many anecdotes. I shall miss the uplift in spirits that came with that familiar envelope with 'a letter from Ted'." Compiled with the assistance of Arthur Hill, Arthur Williams and Reg Collins
Winifred (Freddie) O'DELL (April 1992)
Freddie resided in Port Moresby for many years with her husband John who worked in the PNG Treasury. She was well known for her involvement in productions by the Moresby Musical and Dramatic Society. After their retirement from PNG, Freddie became Senior English Mistress at Abbotsleigh Girls' School, Wahroonga, Sydney. Both she and John were former POWs in Changi during WW2. She is survived by husband, John, who turned 84 on 6 June 1992, and son, John.
Iris Elizabeth BURCHETT (30 March 1992, aged 76)
Iris and Ted Burchett were married by ADO Ludlow Downing at Salamaua in 1936. The newly-weds flew to Wau the same day and then on to the Upper Watut Goldfields the following day where Ted was running a sawmill. They moved to Wau later to another mill.
Ted served as a Medasst in ANGAU for duration of WW2 and Iris had to go to Australia to wait out the war. Ted joined the PNG Public Health Department after the war and, whilst they were at Tari, Iris was a Jack of all trades, weather, radio, Post Office and typist for ADO. She received a special mention from the Administrator for her work at radio when a Gibbes Sepik Airways plane crashed at Koroba in August 1947. Also served as Postmistress at Angoram and later radio operator and Postmistress at Bereina.
Iris was instrumental in having deep freeze installed at Goroka and Minj to keep perishable food from spoiling if it had to be left overnight due to bad weather. She earned herself quite a reputation for "stirring" on matters concerning the welfare of families when it came to the delivery of essential goods for them. She is survived by her husband Ted.
Pat EDWARDS (15 April 1992)
From 1956 to 1975, Pat was a resident of Port Moresby, where she worked in the Commonwealth Bank, a stockbroker's office and the Taxation Office, and had a large circle of friends. After retiring to the Gold Coast, she was an enthusiastic worker in the community, having been Chairman of the Victoria League, President of the Ionians' 83 Club, President of the Zodiac Luncheon Club and an organiser of the Gold Coast PNG Club's Mahjong meetings. Survived by husband, Alec.
Margery SMART (March 1992)
A funeral service was held for Margery at Port Macquarie on 11 March and Canon Stuart came from Byron Bay to officiate. Margery is survived by husband Percy, one-time Clerk of the House of Assembly, daughter Janet and three grandchildren. She and Percy were among those who endured the terrible experience of the evacuation from Burma following the Japanese invasion in W.W.II. No further information available.
Angus Roderick SAVAGE
(27 March 1992, aged 79 years)
Angus joined the PNG Department of Agriculture, Stock and Fisheries on 19 December 1947 as a Livestock Officer and left PNG on 8 December 1972. He is survived by wife, Dorothy Jeanette. No further information available.
Anatoly SIKO (April 1992, aged 78 years)
Dr Siko joined the PNG Public Health Department as a District Medical Officer on 25 March 1952 and left on 2 July 1968. He is survived by his wife, Eileen Elizabeth. No further information available.
Jean BELL (16 April 1992, aged 73)
Jean was born in NSW and with husband Eric and a young family—Trevan was then about 9 and Lee about 3—she came to Papua New Guinea in 1951. She found herself managing a store on Kwiara Plantation in Milne Bay Province, and rapidly learned about culture shock and what being busy really meant.
It was here that her love for Papua New Guinea began: the love that grew into citizenship and into total commitment to the country. Tragedy touched her in 1960 when husband Eric died. A major strength and support for Jean over this period of loss was friend of the family Brian Bell, and in the fullness of time this friendship blossomed into love, marriage, and the wonderful relationship that has endured until death.
In 1977 Brian was appointed Honorary Consul for Sweden, and later was appointed for Norway as well. Jean enthusiastically undertook her support role in the diplomatic scene and the wives of many newly appointed diplomates to Papua New Guinea found their settling-in period all the easier for Jean's readily offered hand of friendship.
As the Norwegian Ambassador remarked just last week while honouring Brian: "Behind every great man there is a great lady', and Jean was the great lady in Brian's life who was always immensely proud of his successes and always in active support in both his diplomatic and his business life.
Jean was a committed citizen of Papua New Guinea and will be particularly remembered by many for her work for various worthy causes in Papua New Guinea: Red Cross, YWCA, PNG Cancer Society, the recent Jaws of Life Appeal, Friends of the Library and many others over the years. Her energy seemed boundless. Her capacity to touch people's hearts and to influence them for the good spread to many people in her adopted country.
In many corners of the world there are people mourning Jean today: a nurse in Peru; an opera star in Melbourne; an artist in Switzerland; a trawler master at sea off Bundaberg; a Chinese doctor from Beijing (now studying in the USA) identify but a few of the many who know that they are the better for their lives having been touched by hers.
Jean is survived by her husband Brian and children, Trevan and Lee. Extracts taken from the Eulogy delivered by Jack Baker at Service held at St. Martin's Church, Boroko, 23 April 1992
Joyce VIDGEN (June 1991)
Joyce was the wife of the late Frank Vidgen who was the Director of the Commonwealth Department of Works in Port Moresby at one time. She is survived by daughters, Rosamund and Andrea and a number of grandchildren. No further information available.
Maud SINCLAIR (8 March 1992)
Maud was the widow of the late Dr Bruce Sinclair, who was a government officer in PNG both pre- and post-war. Although very advanced in years, Maud was a person of great courage and, even though she fell and fractured four lumbar vertebrae in 1988 and then suffered a stroke which left her without speech and unable to write, her indomitable will and great perseverance enabled her to overcome these afflictions and she learned to read and write again. She was a great lady and is survived by a niece Anne O'Donnell.
William Andrew (Peter) LALOR (28 March 1992, aged 71)
After service in the Army, Peter joined the then Provisional Administration of PNG as a Patrol Officer in October 1946 and was posted to the Milne Bay District. He was in Samarai when a power line came down and, whilst he was rescuing another person, stepped on the live wire and had his heel badly burnt. This necessitated long treatment in Melbourne where he also finished a law course and met and married his first wife, Mary.
On return to PNG he joined the Crown Law Department and was assigned to several special projects. In 1960 he was appointed the first Public Solicitor in PNG. Over the years he was very active in the affairs of the Public Service Association, particularly in negotiations with Canberra concerning the status and serving conditions of expatriate officers when self-government was introduced into PNG.
In 1965, whilst on duty as Commissioner for the Girl Guides, Peter's wife, Mary, died in a plane accident. He was greatly affected by this tragedy so in 1967 friends arranged for him to go to Canberra, where he spent six months as Associate Professor of Law at the Australian National University. It was there he met Lynette (Netti) Peterson and they were married in 1968.
Peter was highly respected by both practising and academic lawyers in Australia as well as PNG. He had a strong social conscience reminiscent of his namesake (possibly forebear) at the Eureka Stockade. Although some individuals or groups may have disagreed with some of his actions as PNG Public Solicitor none ever doubted his integrity. He felt that conciliation was far more preferable to riots and saw the court system as a way of taking the heat out of some social issues. A tribute to Peter and his work is the Foundation now being set up in his memory. He is survived by his widow Lynette and his son Michael.
Leslie Philip BLIAUX, MBE (12 May 92, aged 74)
During WW2 Phil joined the Royal Corps of Signals and reached the rank of Major. He served in Greece as a member of the Special Operations Executive, and was parachuted twice behind enemy lines to re-organise communications between GHQ Middle East Forces and the Greek Resistance. He also served in India and Egypt, and was awarded an MBE for gallant and distinguished service in the field.
Phil gained a Bachelor of Science degree in Geophysics and, as a Geophysicist, did extensive work with Oil Search and British Petroleum in the 1960s, and was held in high regard by them. Later took up residence at his coffee plantation, 'Koibuga', in the Western Highlands and maintained an agency for technical equipment, though frequently returning to the oil companies for periods of consultancy.
In 1978 he married Joan Tomkin who went to PNG from England. Ill-health caused him to retire in 1982 to Bagara in Queensland. Well known and respected, his friends in Mount Hagen will hold a ceremony in his honour. He is survived by his wife, Joan.