Vale September 1992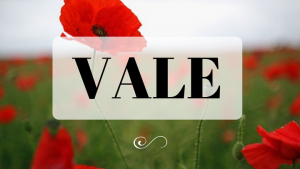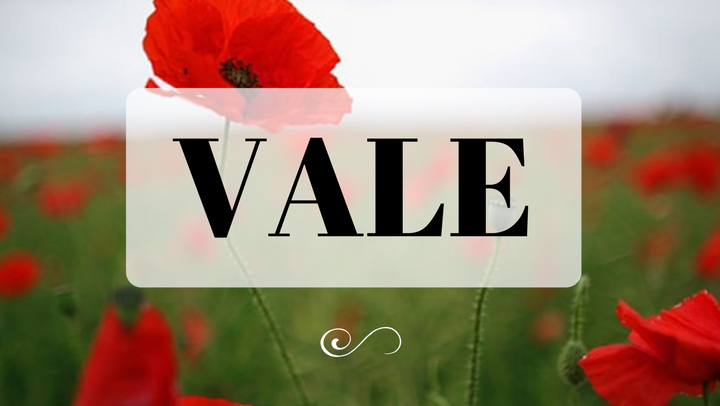 BRAZIER, Aileen Lucy | CLARKE, Patrick Harold | FLORENTINE, Kenneth Clarence (Bill) | GEELAN, Robert Michael (Bob) | MILES, John | READ, William John Absalom (Jack) | SEALE, Herbert Percy (Bill), OBE | TEBB, William Leslie | WILLIAMS, Ian |
William Leslie TEBB (16 July 1992, aged 73)
Bill Tebb was born on 3 May 1919, the son of a soldier then serving in the Royal Horse Artillery at its base in Woolwich, London. At the age of 14, the earliest at which he could enlist in any of the Services, Bill joined the Royal Marines as a Band Boy but, finding that this was not really his cup of tea, he managed to transfer to the Royal Navy as a Boy Seaman in August 1935. He trained at HMS St Vincent, the Boys' Training Establishment in Gosport, Hampshire, and passed out with flying colours in 1936 to serve in the cruisers HMS Delhi and Devonshire during the Abyssinian and Palestinian crises, subsequently being awarded the Naval General Service Medal with Palestine clasp.
January 1940 found Bill serving as an Able Seaman in the Armed Merchant Cruiser Corinthia which was torpedoed and sunk by a German submarine off the coast of Ireland in June of that year. Bill survived the sinking and in 1941 joined the RN Submarine Service, spending some time in HMS/M L23 before volunteering and being accepted for Special Service duties.
The particular Special Service that he found himself involved with was the operation of chariots, or what are known to the general public as human torpedoes. He received intensive training in the cold waters of Scottish Lochs and eventually in October 1942 was selected as one of the ten charioteers to make a proposed attack on the German battleship Tirpitz which, at the time, was moored in Trondhelmsfjord in Norway.
Unexpectedly bad weather forced the abortion of the attack and the fishing vessel in which the chariots and crews had been embarked had to be abandoned and sunk in the fiord almost within sight of their target. The party was split into two groups and both made their way on foot across Norway into Sweden, on the way losing one member shot and killed by the Gestapo.
As a result of this action, the full story of which would fill two or three chapters of a book, Bill was Mentioned in Despatches and, following repatriation from Sweden, was seconded to Combined Operations Pilotage Party diving work which involved surveying and marking enemy beaches in Sicily and France prior to the Allied invasions in 1943 and 1944. Later he was employed as a Diver in Mine Clearance work and after the war was called on on several occasions as a witness at the Nuremberg war criminal trials.
Bill retired from the RN in May 1949 and took passage to Australia in RMS Orontes in 1950. He took up employment as a pearl diver and then as Mate of the MV Crystal Star before joining the Commonwealth Public Service, initially as a diver and then as a Barge Master operating a ferry service between Lae and Labu.
His next appointment took him to Thursday Island on board a pearling lugger before joining the CSIRO survey schooner Paxie as its Mate and carrying out diving surveys in the Timor Sea, Torres Strait and southern Papuan waters.
Having obtained his Coastal Master's ticket in 1952 and his Coastal Engineer's ticket in 1959, Bill's final 15 years in Government service was spent in command of trawlers operating out of Rabaul, Wewak and Manus Island. He and his wife, Lois, were married in 1967 in Wewak by District Commissioner, Ted Hicks. He was a Foundation Member of Sepik Lodge of Freemasons and he eventually retired in May 1974 at the age of 55 years to live in Terrigal.
Bill was a member of the Submariners Association in Sydney and his passing is a sad loss to his fellow members. The following words written by his wartime commander, Captain Fell, RN, will give some idea of the extremely high esteem in which he was held by his fellow men and should serve as his Epitaph:
"He took part in several most hazardous operations with outstanding gallantry and success. He was easily trained, quite fearless and adept at underwater work. His conduct was excellent and he was a man in whose hands I would gladly trust my life."
Bill met death in the same way that he met life and will be remembered as a truly remarkable and courageous man. He is survived by his widow, Lois, daughter Ingrid and son Nigel. Extract from the Eulogy delivered by Bill's ex-Navy friend, Gordon Selby, at the funeral.
Patrick Harold CLARKE (9 July 1992, aged 84)
Pat and his family lived in Port Moresby for 14 years from 1948 to 1962. Before then, Pat had been with the Qld Department of Forests in Brisbane and Yarraman. His first appointment in PNG was with the Department of Forests where he spent 7 years. During that time he was on many committees and boards concerned with the development of the Territory and was also the acting Territory Director of the Department for 12 months.
In 1955 he moved to the Public Service Commission where he was Public Service Inspector. While there he appointed the first indigenous officers to the Territory's Public Service. He became the Chairman of the PNG Promotions Appeals Board and during that period he returned to Australia for 21 months to undertake a major recruitment of Australians from all walks of life for the PNG Public Service under the then Minister, Sir Paul Hasluck.
Pat was also successful as the Advocate before the Arbitration Court for the introduction of the 5 day working week in the Territory on behalf of the Public Service Association.
Throughout his career in the Territory, Pat served the Government with distinction and could justifiably take pride in his achievements as a senior public servant of the Territory. Pat is survived by his wife, Eileen and children, Kevin and Patricia, and a number of grandchildren.
Aileen Lucy BRAZIER (28 July 1992, aged 89)
Aileen was the widow of Bruce Wilson (Bill) Brazier, who was with the Treasury Department in PNG for many years. They lived in many parts of PNG including Kieta, Kokopo, Rabaul, Kavieng, Wau and Port Moresby between the years 1927 and 1961. Son Bruce wrote:
"Your newsletter [Una Voce] was much appreciated by my mother. In her later years it gave her a link to her past which, as she became less able to move about, she valued greatly."
Aileen is survived by son, Bruce and daughter, Margaret.
Herbert Percy (Bill) SEALE, OBE (16 August 1992, aged 82)
Bill died at Mosman on Sunday 16 August after a long and debilitating illness and a Memorial Service was held the following Thursday at St Clements Anglican Church at Mosman. The Service was very well attended, some people coming long distances to be present.
After a brief opening prayer and hymn, Mr Les Williams, one of Bill's oldest friends, was asked to deliver the eulogy. He said in opening that he approached his few words with mixed feelings: sadness at the passing of a mate of more than fifty years standing, but relief that Bill and his family had come to the end of a road which had become rough and demanding as his condition deteriorated.
Les first met Bill at Salamaua in 1939-40 when Bill was a Customs Officer. They first met on the cricket field where Les faced a barrage of bowling from a man he later learned played Grade Cricket in Sydney before going to the Territory. This experience caused Les to "sprain an ankle" on every later occasion when he was invited to play against Bill.
They served in different parts of the Territory during the War years and did not meet again until 1947 when Bill was senior Clerk at Kavieng and Les was ADO at Namatani. It was at about this time that Bill applied for and was granted transfer to the field staff. They next met at Wau in the early 'fifties where Bill was ADO and Les visited on short local leave from Goroka. They played golf together during this short period. Bill had as caddy a Kuku Kuku teenager who responded to Bill's request for a No. 6 iron by suggesting that a shorter club, a No. 7, would be more appropriate. After a couple of short exchanges Bill was given the club he had asked for and promptly hit the ball twenty yards through the green. The caddy was heard to say "Em nau" as they moved down the fairway.
Bill's work in the field was characterised by the tremendous energy with which he approached any problem. He believed that any job worth doing was worth doing well and demanded of his staff the same approach from them. Any deficiency in this regard was quickly noted and usually attracted a two-word reprimand which reflected on his target's energy output or intelligence and made reference to his probable parentage.
Bill's work in general Administration and in Legco was recognised when he was awarded the Order of the British Empire, an award which was applauded by his family and scores of friends and admirers. Les concluded his remarks by regretting that a suitable medal had not been struck acknowledging the unfailing and undiminished devotion and support given to Bill by Heather and his family.
After his retirement in 1971 Bill became a member and a great supporter of our Association and, whilst President from January 1975 until April 1985, devoted a great deal of time and effort in furthering the interests of our organisation. Since 1985 the Association has been honoured in having Bill as one of its Patrons. Bill is survived by his widow Heather, son, John and daughter, Margaret and their families.
William John Absalom (Jack) READ (29 June 1992, aged 86)
Jack went to PNG on the SS Montoro in June 1929 and pre-war served in New Britain, Madang and Bougainville.
Post-war Jack was District Officer, Bougainville then District Commissioner, New Ireland until he retired to Melbourne at the end of 1950. He then served in the Navy Office in Melbourne until October, 1950 when he returned to Rabaul as a Native Land Commissioner and served there and in New Ireland until he finally retired to Dandenong in Victoria in December 1976. He is survived by his daughter Judy Fairhurst of Ballarat, Victoria.
Jack Read's war service as a Coastwatcher was researched by James Griffin, Emeritus Professor of History at UPNG, and published in The Age, 8 August 1992. While lengthy, it is worth reprinting in full:
At dawn, 50 years ago today, Jack Read surveyed the Japanese occupying force in Buka Passage from his observation post and gave orders to his men to strike camp for a more secure eyrie in the mountains of North Bougainville. Read did not know that, the day before, the Americans had counter-attacked for the first time in the war. They were about to capture the former British administration headquarters at Tulagi in the Solomon Islands and had landed 11,000 Marines at Guadalcanal.

Read was unaware also that his fellow Coastwatcher, Paul Mason, 120 kilometres south, had that day observed 27 Japanese bombers flying to the battle from his post on a hill near Buin, in south Bougainville, and that, thanks to his timely signal, the Americans had been forewarned and only a fraction of the enemy aircraft had returned. Around 7.30 am, Read lined his carriers but, before dismantling his teleradio, he decided to tune in to his usual early morning schedule in case something was happening. Aimlessly, he twiddled the dial to the seven megacycles frequency and heard American accents indicating that the action for which he had kept silent for months was now happening. Communications between aircraft carrier and its planes told of the fall of Tulagi.

Read was absorbing this and had packed his gear when, at 8.20, his alert police sergeant, Yauwiga, heard a dull roar of engines. Firstly, 27 torpedo bombers raced over the break in the trees followed soon after by another 18 only 500 feet above him. The wireless was broken out again and after some fumbling and cursing, Read, at 8.40, tried to signal Port Moresby. He had to use voice because his Morse operator had gone. With his transmitter putting out maximum signal, he did not raise even static. Exasperated, he tried a general attention call to anyone on X-frequency. Another Coastwatcher in eastern New Guinea picked it up. It was a model of succinctness: FROM JER: 45 BOMBER HEADING YOURS. It was relayed to Port Moresby to Townsville to Canberra to Pearl Harbour and back to Guadalcanal by 9.10. This gave ample time for ships to arm the guns and manoeuvre in the Solomons slot, even for an early lunch, and for the heavy-plated Grumman fighters, less agile than Japanese Zeros, to stack up at the highest possible altitude and, when needed, to pounce.

Read stayed tuned. His men cheered as they heard 'Orange Base' instruct pilots to refuel for "an expected bomber attack on the transport area". Then, two hours later, came a jubilant, blow-by-blow description of the air-naval battle culminating in: "Boys, they're shooting them down like flies, I can see one, two, three, four, six — eight, of them all coming down into the sea together". The battle was over in 10 minutes. The Americans lost a destroyer and a transport. Only eight Japanese planes passed over Read on the way back to base. Read later wrote modestly in his splendid debriefing report of some 140 single-space foolscap pages, the best of the Coastwatcher's writing: "Although at that time, I was on the easy end of the line, I felt that I had played some part, however minor, in the successful repulse of that attack."

In fact, Read and Mason continued their reporting until Guadalcanal was secure in November. In later presenting them with the American Distinguished Service Cross, Admiral "Bull" Halsey said categorically that the intelligence signalled from Bougainville had saved Guadalcanal and that Guadalcanal had saved the South Pacific. Yet Read was never honoured by his own country, although he was "mentioned in dispatches" later in the war. Mason was at least honoured by Whitehall with a DSC but with the fatuous citation: "For good work in the Far East". Two days before he died, aged 87, on 29 June this year at Ballarat, Read, a sardonic but not a bitter man, could still laugh at the "bum-polishers" at Naval headquarters who were so grudging to "irregulars".

Read's exploits have been over-shadowed by the temerarious Mason, who relished his loner's role and was eventually pursued throughout the island by Japanese and the local warriors who supported them. A Tasmanian with a background in journalism, Read had taken a cadetship in the New Guinea field service in 1929 at the age of 24. As a kiap, he was noted for his hardiness, ability to get on with villagers and a thoroughness in desk work which was almost pedantic.

Unlike Mason, a planter, who had walked through Bougainville since 1924, Read hardly knew the place and had been posted to Buka Island as an Assistant District Officer only in November 1941, a few weeks before Pearl Harbour. He had tried to enlist in the AIF but had been told by his superiors that he would not be re-employed if he did so, and would forfeit superannuation entitlements.

Before the Japanese took control of Buka Passage in March 1942, Read had prepared to evacuate to Australia. In February, he was asked by radio by Lieutenant Commander Eric Feldt, who had set up the coastwatching service, to stay on. After the Japanese began to occupy Bougainville and concentrate naval forces in Buka Passage and the Shortland Islands as part of their Solomons campaign, the two Coastwatchers were ordered to consolidate their posts and keep silent until needed.

The Japanese, however, knew that Read and particularly Mason were there. So why did they not link them sooner to the disasters at Guadalcanal or, if they did, why did they not try to root them out until the end of 1942, when it was too late? One explanation is that there was a lack of coordination between the branches of the Japanese services so they did not deduce that the Americans were always forewarned of their intentions. There was also the doubt as to how many troops the Australians had inland.

One Coastwatcher, who admired Japanese courage in set-piece battles, also maintained that their troops were often terrified of moving in the bush except in large numbers. But there is also the intriguing fact that a Japanese named Tashiro, who had lived in Bougainville from 1929 till March 1941, had been sent back to Kieta as political officer. Tashiro, who was a Christian, had migrated to Rabaul in 1917 at the age of 16 to trade in copra and engage in coastal transport. On Bougainville, he had been a popular trochus sheller and trader. He had also been a friend of Mason's. Read, who took a down-to-earth view of his own plight, always maintained that Tashiro could have caught them if he had really wanted to because he had the trust of many Bougainvilleans. "A bloody good Jap in my book", said Read. By December, however, the Japanese were aware that Coastwatchers on Bougainville might hold a key to their reverses further south-east. Feldt also realised the danger.

Tashiro was ordered to pursue Mason and his party. On 21 December, Mason was ordered out of Buin and was soon pursued by a force of 40 troops and some 60 locals known as the 'Black Dogs'. They had been recruited from the Kieta area and given to understand that, if the Australians returned, they would be severely punished for their looting and disloyalty. Only intrepidity saved Mason, who signalled his plight to Townsville. He was told on 12 January to go north to Read.

After an arduous trek through the mountains, Mason reached Read's hideout on 28 January. They had met only briefly 12 months before. In their respective reports, they pay tribute to each other. Mason arrived, wrote Read, "only in what he stood up in – shorts and singlet – and with haversack and revolver at belt – and barefooted" – and with septic wounds. He was impressed by Read's austerity: "A couple of thatched lean-to shelters; bedding down was a litter of sticks raised a few inches clear of the damp ground, and somewhat softened by layers of leaves; the bare furnishings of table and seating similarly improvised from bush material." Mason wrote: "I now realised the greatness of his achievement not only as a Coastwatcher but as a public official and district officer."

By then, Read had already organised the first evacuation of 29 civilians by American submarine. By February 1943, the Japanese had been driven from Guadalcanal but this meant only more vigorous operations in the northern Solomons. The die was now cast against the Coastwatchers and their supporting troops. Read organised further evacuations in March and April. He and Mason refused to be repatriated themselves until there were sure that their own scouts were looked after. By July 1943 their position was untenable. Read's hideaway was destroyed by Japanese. It would have been suicide to stay.

A rendezvous was organised with SS Guardfish on 24 July, which Read pretended he could not meet. It took Mason off and as many as could be fitted in. But no provision had been made in Australia for Sergeant Yauwiga and his men without whom, said Read, they could not have survived. "There was no way I was going to leave without them," he said. So Guardfish had to return, four days later. Now there was space for Yauwiga, eight other "native" police, nine "loyal native" civilians, two Fijians plus Read and another European officer.

Read went on to become a major in the Australian New Guinea Administrative Unit, ANGAU. Post-war, he was appointed District Commissioner and later, until Independence in 1975, a Commissioner for Land Titles.

I saw Jack Read two days before he died in Ballarat. He was bedridden and tired; "ready to go", he said. He shrugged off the idea that his own country might, even at this late stage, honour his wartime achievements.
Robert Michael (Bob) GEELAN (26 July 1992, aged 70)
After service in the Army, Bob joined the Provisional Administration of PNG as a Patrol Officer and in 1946 he was patrolling in the area around Ioma and Higaturu and probably at Kairuku. The following year Bob was in the Delta Division stationed at Kikori with Mike Healy as his District Officer. Ian Holmes and Phil Robb were the other Patrol Officers and Jim Rudge was the Medical Assistant.
Bob's patrol into the Samberigi Valley in August '47 was of great interest to him and he then spent some time at Daru. He married his wife, Della, in 1948 and was ADO Abau until he came south to spend a year at ASOPA. On Bob's return to Papua he was posted to Bwagaoia on Misima, in time to be flattened by the cyclone that swept that area in May 1952. Dr Gunther and Alan Champion, DO Samarai, came on the trawler Managunu to inspect the damage and commented that it was "like the outskirts of Mount Lamington". His last posting was to Losuia in the Trobriand Islands and from there he returned to Australia in 1956.
In the '70s, Bob gained an Unrestricted Private Pilot's Licence and in the '80s the Instrument Ratings: Night VFR, Class One, Command and Class Three. As those who knew him will remember, flying and aeroplanes were his passion. He will also be remembered for his stock of 'tall' tales. Bob is survived by his widow, Della and children Keryn, Scott and Craig.
John MILES (3 July 1992, aged 67)
John died at the Sacred Heart Hospice in Darlinghurst after battling a brain tumour for 18 months. The UN Secretary-General, Mr Boutros Boutros-Ghali, in a telegram to the family, said he had brought "the highest standards of professionalism and integrity" to a long and distinguished career.
John was born in Dalyston, Victoria, on 4 September 1924. He was Dux at Trinity Grammar and graduated from the University of Melbourne with First Class Honours in History in 1944. From 1945 to 1947 he was a Japanese interpreter for the Australian forces in Japan. Later, he studied again in Melbourne, then lectured at the Australian School of Pacific Administration in Sydney until 1958.
His 32-year UN career began late that year and included posts in the Department of Trusteeship and Non-Governing Territories, the Trusteeship Council, the Special Committee of 24 and the Fourth Committee (Decolonization Matters) of the General Assembly. He served on many UN missions.
From 1974 to 1978 he held senior UN advisory posts in the Middle East and, on Middle East affairs, at UN headquarters. In 1978 he joined the UN Relief Works Agency for Palestinian Refugees (UNRWA) as director of its liaison office in New York. John's first marriage, to Audrey Gibbins in 1951, produced five children. He married Margaret Lackey of Manhattan in 1976. He is survived by his widow, Margaret and his children, Deborah Birnbaum, Philip Miles and Andrew Miles, of Sydney, and Catherine Jesiolowski and Gregory Miles, of Coffs Harbour.
Ian WILLIAMS (20 August 1992, aged 55)
Ian spent same time in PNG with the Public Works Department in Bogia and Madang and lived at North Arm, Qld. He is survived by his widow, Delia and three young children. No further information available.
Kenneth Clarence (Bill) FLORENTINE (19 April 1992, aged 79)
Bill served in the AIF for six years and after his discharge worked for CRTS in Sydney before going to Port Moresby to work for Steamships Shipping Department, which was then controlled by the Directorate of Shipping.
He joined the Department of Treasury in July 1948 and was later transferred to the Department of Posts and Telegraphs where he worked as Senior Finance Officer until his retirement in September 1970 to settle in Brisbane. He died on 19 April at Greenslopes Repatriation Hospital after a long illness. Bill is survived by his widow Enid (Pat) and daughter Susan Power and her family of Illawong, Sydney.