Vale September 1994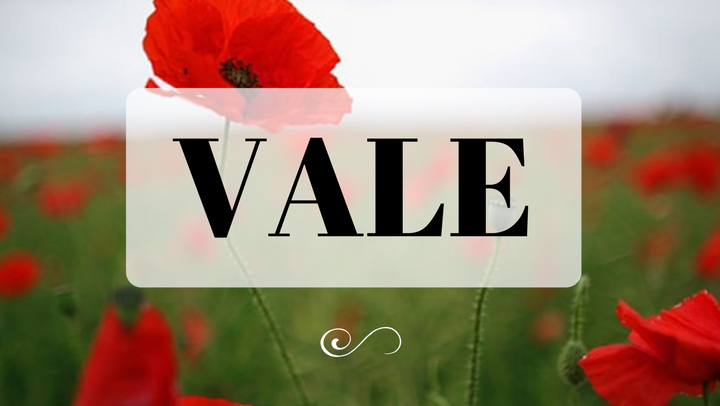 ABEL, Sir Cecil | BLANCH, Charles Eric | COHILL, Bishop John E. | DOWLING, John Keith | EWART, Josephine Teresa | HARVEY, John Joseph | JONES, Edna Lucy (Kaye) | LEAHY, Anthony | MASTERS, Geoffrey Thomas | McGRAIL, Rev. Thomas | MITCHELL, Charles | NICHOLS, Albert Barrington | SPOTTISWOODE, William Sterling | TURNER, Donald Gordon |
Bishop John E. COHILL (13 June 1994, aged 87)
A Society of the Divine Word missionary who spent most of his priestly career in Papua New Guinea.
At the funeral Bishop Francis, also a Divine Word member, said Bishop Cohill was "a missionary's missionary" who worked in some of the most difficult places in New Guinea.
"Bishop Cohill's mission was to establish the church in its totality, and that meant the training of native young men and women for priesthood and religious life. John Cohill was the model for all of the Divine Word missionaries." Bishop Francis said. "He shall always remain for me the ideal of what a religious, a priest and a bishop should strive to become."
Newark Archbishop Theodore McCarrick said Bishop Cohill "travelled generously and courageously … to proclaim the good news of our Lord. We are all very proud of his work and his example."
Bishop Cohill entered Divine Word Seminary in Duxbury, Mass., USA, at the age of 14. After ordination as a priest in 1936, he was assigned to China, where he taught at Fu Jen Catholic University and did pastoral work in Shantun and Honan provinces. In 1944 he became an auxiliary chaplain in the US Army, serving with military personnel headed to New Guinea. He was one of 20 missionaries, dubbed 'gunless heroes", who were sent to replace other missionaries killed during World War II.
In 1966, 22 years after arriving in New Guinea, he was elected major superior of some 200 Divine Word missionaries assigned to New Guinea. Later that year, Pope Paul VI named him the first Bishop of the Diocese of Goroka, in the highlands of the Pacific island nation. He was ordained Bishop by Newark Archbishop Thomas A. Boland at Sacred Heart Cathedral, after which he returned to New Guinea until his retirement at age 75 in 1981.
During his retirement in the Newark Archdiocese, Bishop Cohill assisted at Masses and other services. He is survived by a sister, Margaret McGurgan of Elizabeth, seven nieces and a nephew.
Edna Lucy (Kaye) JONES (22 May 1994, aged 84)
Kaye attended school at Hornsby High and trained as a nurse at the Camperdown Children's Hospital.
She joined the army during WW II and was subsequently posted to the 2/5th AGH at Port Moresby, where she met the man who was to become her husband, John Herbert Jones, known to his friends as Bert. Post WW I, Bert was for a time Director, Department of District Services and Native Affairs, then represented PNG at the Trusteeship Council for some ten years, after which he was responsible for interviewing recruits from Australia and overseas for senior positions in the PNG Administration.
Bert passed away 8 November 1977 and in later years Kaye resided at Balgowlah, a suburb on the North Shore of Sydney, until her death. Kaye is survived by her daughters True and Myfangavy and stepsons Ken, Dennis and Graham.
Rev. Thomas McGRAIL (10 February 1994, aged 78)
Joined the PNG Administration in May 1956 and was Chief Interpreter when he retired 3 March 1969. No further details available.
Albert Barrington NICHOLS (23 July 1994, aged 81)
Bert Nichols was born in London on 16 May 1913. He started his working life as a butcher boy, later becoming a Photoengraver for the London Daily Express. He then completed an Apprenticeship as a Signwriter and Painter.
He married his wife, Daisy, in 1936, joined the London Fire Brigade during WW II and migrated with family to Brisbane in 1951. He went to Papua New Guinea in 1952 as signwriter and painter with the PNG Public Works Department in Port Moresby. Here he joined the Rover Scouts and rose to become District Commissioner. Bert also became a Freemason and took his turn as Worshipful Master of Port Moresby Lodge. He continued with his interest in Freemasonry with the Burleigh Daylight Lodge during his retirement.
He retired as a Works Supervisor in 1969, returning to Brisbane Gold Coast, where he remained until moving to Mt Coolum in February 1993. He was an avid cyclist in his early days, riding all over the south of England, often terrifying Daisy who accompanied him on the tandem. Having a lovely baritone voice, he liked to take part in amateur musicals and always sang at social functions when invited. At the age of 57 he took up golf and continued to play until a few years ago. Bert is survived by wife Daisy, son Rodney, daughter-in-law Linette, granddaughter Simone and grandsons Jolyon, Jonathon and Christopher.
Charles MITCHELL (10 June 1994, aged 97)
Charles Mitchell, of the Seventh Day Adventist Mission, first went to Efogi in 1927 with his wife Evelyn. The journey took eight days and at night they slept under overhanging rocks. Mrs Evelyn Mitchell was the first white woman to have climbed the Kokoda trail as far as Efogi. After two years there without seeing another white person, they were asked to set up a mission station at Vilirupu on the Marshall Lagoon. Their first home was a canvas spread over a ridge pole. Ministering to the marine village meant on many occasions standing in deep mud. However in time they were able to build a mission school, church, dormitories, mission house, and dispensary from native materials. The Mission station named Korela was well laid out and maintained, and was much admired by missionaries of other denominations. The Governor of Papua, Sir Hubert Murray, was a regular visitor, spending time for a rest at Korela.
War came in 1941 and the women and children were evacuated from Port Moresby. Charles, along with other missionaries and ministers managed to leave the Territory on the mission vessel Diari and reach the mainland via Thursday Island, eluding the enemy.
Charles, after twelve months in Berri on the Murray River in South Australia, was called by the military to return to Port Moresby as a Warrant Officer where his knowledge of the Papuan language and coastal geography was put to good use until the war ended.
After the war he returned as President of the Papuan SDA Mission and those who worked under his guidance recognised him as a calm, capable and cheerful leader. He was known as 'Laughing Charlie' and C.E.M. – Charlie Easy Mitchell. He was respected for his work and skill as a Master seaman.
He retired in 1956 for health reasons and lived in Wahroonga, NSW, where Evelyn pre-deceased him by three years. He died at the Sydney Adventist hospital in Wahroonga.
William Sterling SPOTTISWOODE (30 July 1994, aged 86)
Went to PHG initially with Department of Works in 1953 and was Senior Mechanical Engineer with PNG Electricity Commission when he retired on 21 April 1967. Survived by wife, Edna Mary. No further details available.
Geoffrey Thomas MASTERS (18 July 1994, aged 70)
Geoff Masters was farewelled on 20 August 1994 by a large group of his friends at a memorial service conducted by Father John Gallagher, whose own life had paralleled Geoff's in many ways. Father John knew Geoff from early cinema and later Channel Nine days. Other Cinema Pioneers and Channel Nine friends were present, as well as Matt Dwyer, ex-Wargraves Commission, who knew Geoff from his work on the Milne Bay Memorials and "Return Visits" to PNG.
Members of our Association present were Pam Franklin and Heather Saville, and the "Milne Bay Mob": Anne and John Reilly (Education), Helen, Mark and Ian Reardon (Agriculture), also Bruce Dymock (Development Bank), and Frank Lowrie (Macair).
Geoff was born in 1923 and grew up in the Albert Park area of Melbourne. His attraction to Papua New Guinea developed from his wartime experiences as a projectionist in Lae and Finschhafen, and later working at the Papuan Theatre. He built the Alotau Cinema at the time when Government Administration in Milne Bay moved from Samarai to the mainland (1969). Geoff and wife Mary's participation in the life of Alotau was remembered; (especially when we regrouped at the Nundah Hotel across the park from the Church where the service was held).
Our sympathies were given to Geoff's daughter Trudy (who organised the memorial service), and son Victor; they were asked to forward our condolences to the rest of the family. Geoff is survived by his wife Mary Ellen, daughters, Mary Ann, Joan, Trudy and Karen and son, Victor. Ian Reardon
Donald Gordon TURNER (13 May 1994, aged 77)
Joined the PNG Public Works Department in 1962 and retired as a Foreman Artesan on 29 November 1970. No further details available.
John Joseph HARVEY (22 July 1994, aged 75)
Joined PNG Administration in November 1957 and retired as Health Extension Officer on 16 April 1974. No further details available.
Charles Eric BLANCH (12 July 1994, aged 77)
Joined PNG Administration in May 1957 and retired on 28 March 1972 as Senior Stores Supervisor, Department of Home Affairs. No further details available.
Josephine Teresa EWART (15 November 1993)
Widow of Norman Angus Ewart who was a Malarial Control Officer with the PNG Public Health Department from June 1957 to 31 October 1965 and passed away 10 December 1982. No further details available.
Sir Cecil ABEL (25 June 1994, aged 92)
Relatives, friends, colleagues and acquaintances on Friday 1 July bid their last farewell to the body of Sir Cecil Abel in Port Moresby.
About 200 people who knew the late statesman, among them Sir Michael Somare, Sir Julius Chan, Chris Haiveta, Sir John Kaputin, Sir Alkan Tololo, Gabriel Dusava, John Giheno and Bernard Narokobi, paid tribute to Sir Cecil at the Boroko United Church before the body was flown to Alotau then to Kwato Island where it was finally buried.
Sir Cecil died at Wesley Hospital in Brisbane where he had earlier gone to undergo a four-hour operation to remove a brain tumor.
Sir Michael, while delivering the eulogy, said the late Sir Cecil was a living institution in the country and that his life was a big part of changes that have occurred in the evolution of PNG.
"Sir Cecil loved this country very much, and his vision was to see the country and the people freed from the yoke of colonialism," Sir Michael said of the man who was his mentor. "He was a man of very high principles and impregnable Christian virtues. He waa a man who despised violence, greed and a man who championed the cause of the underdog and the underprivileged.
"He was humble, loved his family and was the epitome of kindness. Sir Cecil was one of my dearest friends, mentor, confidante, who was a scholar, soldier and statesman. I have enjoyed the privileges of having been singled out as objects of Sir Cecil's grooming sessions, " said Sir Michael.
Sir Cecil was born on Kwato Island in Milne Bay province on 1 February 1903 to Charles and Beatrice Abel, pioneer missionaries who had come from England to British New Guinea in 1890. He was taught by his mother at Kwato and then did his matriculation at Sydney's North Shore Grammar School before going to Cambridge University in England where he obtained his Bachelor of Arts degree and a Diploma in Anthropology.
He took over after the death of his father as managing direttor of Kwato Extension Association, the pioneer work established by his parents in 1918.
He served in the Army during World War II and in 1951 married Semi Andrew (who died in 1989), a school teacher from Logea Island in Milne Bay province. The young family moved to Port Moresby for Sir Cecil to take up a teaching post at the then Administrative College. It was there that Sir Cecil met and taught Sir Michael Somare, Sir Joseph Nombri and other now prominent people. He was a co-founder of the Bully Beef Club, a forerunner of the Pangu Pati, and he was instrumental in moulding future leaders and together they began pushing for independence. He was also behind the moulding of the PHG national constitution.
Sir Cecil is survived by daughters Mea Mallard (married and living in Brisbane) and Fiona Kamouda (also married and living in France), and son Andrew.Extracts from the PNG Post-Courier, Monday 4 July 1994.
John Keith DOWLING (26 August 1994, aged 74)
John joined the PNG Department of District Services and Native Affairs immediately after WW II and was for a time stationed at Kokopo and then Jacquinot Bay in New Britain. After a period of service he resigned from the Administration and subsequently became a very successful and prosperous business man in Rabaul. When he ultimately retired to Australia he was for a time Chairman of the Board of Burns Philp.He is survived by wife Joan, son Stephen and daughter Suzie. No further details available.
Anthony LEAHY (13 June 1994)
Tony joined the PNG Department of Customs in the 50s and was Collector of Customs at Port Moresby when he retired in the 70s. He is survived by his wife, June, daughter Carole and sons Rodney and Stephen. No further details available.