Vale December 1994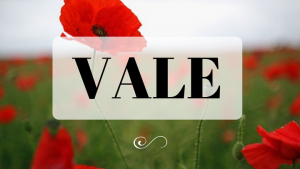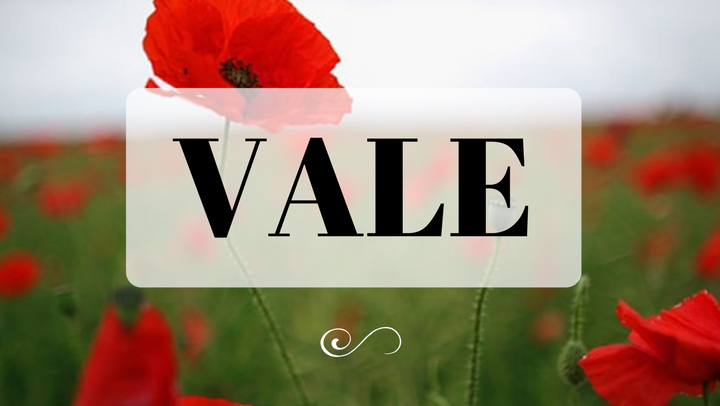 BRERETON, Albert Campbell | HOY-GRUPSTRA, Barbara Louisa Victoria | LEE, Albert Ernest (Bert) | MAUNSELL, Patrick William (Mike) | WALTERS, Keith |
Albert Campbell BRERETON (August 1994, aged 94)
In 1920, at the age of 20, he joined the New Guinea Public Health Department and trained as a Medical Assistant specialising in Tropical Medicine. His duties then were to administer to the native population as an officer-in-charge of native hospitals in the former German New Guinea, which Australia administered under Mandate from the League of Nations. In 1923, Constance, his bride-to-be, joined him and they were married as she came off the boat.
Much of his life in New Guinea was spent on New Ireland where, in addition to his demanding medical duties, he successfully established a large coconut plantation near Namatanai, aided by Constance who was an experienced nursing sister. With Japan's sudden entry into World War II, all women and children were evacuated to Australia, and for Constance this was where son Max was located at boarding school.
On New Ireland sections of the 1st Independent Company were located but were quickly overrun. They were grim days. Pursued by the Japanese forces for several weeks, Brereton and eleven other civilians and soldiers escaped in a small 8-ton pinnace and tackled a 650 mile journey to Tulagi in the British Solomons. There they were picked up by a larger craft and, despite enemy aircraft, they continued to 'run the gauntlet' until arriving safely in Australia.
Bert Brereton immediately enlisted in the Australian Army and was posted back to New Guinea as a member of ANGAU (Australian New Guinea Administrative Unit) Medical Section with the rank of Warrant Officer. He then served in charge of Native Hospitals at various locations within New Guinea for the remainder of the war. After the defeat of the Japanese he returned to his plantation, bringing it back into production. A number of years later he sold the plantation and returned to Australia where Constance pre-deceased him a few years ago.
Bert, during his many years in PNG, was a true humanitarian who made a very significant contribution to the welfare of the native people. Max, their son, also an ex-serviceman, after holding senior positions in Victoria and overseas with the Victorian Government, is now a consulting engineer resident in the Melbourne area.
Patrick William (Mike) MAUNSELL (19 February 1994)
Mike was a retired Lieutenant-Colonel of the Royal Australian Army Education Corps, serving in PNG at Murray Barracks, Port Moresby, from 1969 to 1973 and as a Lecturer at the Administrative College, Vunadidir, ENBP from 1985 to 1990.
His family miss him terribly, but are comforted by the fact that he rests in peace in his beloved Queensland, and also by knowing that those whose lives he touched during the course of his exemplary life will also feel the loss and be saddened by his passing.
Mike was survived by his wife, Margaret, and his four children, Susan, Stephen, Julian and Gabrielle. Stephen, who also spent some time in the PNG Public Service, died 28 May 1994. No further details available.
Albert Ernest (Bert) LEE (26 August 1994, aged 87)
Bert went to Bulolo in the early 1930s to work for Bulolo Gold Dredging Ltd, and when housing was available he was joined by his wife Jean. Prior to the Japanese entry into the War, Bert joined the original New Guinea Volunteer Rifles and, when Jean was evacuated with all the other women in the Territory, Bert stayed on with the NGVR, serving in various areas in the Morobe District.
He was always very active physically and was very much involved in local organisations. He was for many years Hon. Secretary of the local RSL Sub Branch, and he was awarded Life Membership of the League. For many years he used to organise the local Anzac Day functions from the Dawn Service to the rest of the day's activities, and this was quite a job when you consider his advancing age. He also travelled extensively in the North Qld area, attending various RSL Conferences, etc., or just plain holidaying.
Bert had a heart attack a few years ago, but made a good recovery, and afterwards made visits to Sydney. He usually made the journey by train, no mean feat for one of his age. He was also very keen on the history of PNG and especially his old unit, NGVR, and accumulated a lot of valuable information. He even had photocopies of pages of the old wartime issues of Pacific Islands Monthly, which, though faded over the years, contained a great amount of contemporary information.
Barbara Louisa Victoria HOY-GRUPSTRA (28 September 1994, aged 57)
While Barbara and husband, Gerard, were on their "farewell to family and friends tour around the world", Barbara died in Oosterhout in the Nederlands.
Born in Indonesia not long before WW II, she suffered internment, deprivation and dislocation at a crucial time of her development during and after those war years, but survived very much intact. Educated in Holland, she married, raised a family and saw her children off to adulthood in Papua New Guinea, Indonesia and Australia.
Barbara's lifelong interest in education started off with the early schooling of her own brood in out of the way places without schools, and culminated in getting her grades, entering university together with her first quartet on their completing secondary schooling. She then taught at many schools in Indonesia and Australia until she was forced to retire because of ill health. She retired with grace and fought the illness with method and determination as she always did things. But in the end her immunity system, impaired by early childhood deficiencies, could not cope with the havoc the Asthma treatments worked upon it.
She learned to be expert at being wife, mother, bush-nurse, rearer of pets of all kinds, top chef, couturiere, mediator, puzzler sans pareil, green-fingered gardener, cross-stitcher of renown, wise woman, sufferer without complaint, most satisfying companion and loving grandmother.
Barbara is survived by her husband, Gerard, seven children and nine grandchildren.
Keith WALTERS (1 November 1994)
Keith was a long term Kiap and then a magistrate for a number of years. He served mainly in the Western Highlands, Morobe, New Britain and Central Districts and was well known in golfing circles in Rabaul and Port Moresby. Survived by wife, Pat, of Mt Gravatt Qld, and daughter Kerry. No further details available.