Vale September 1993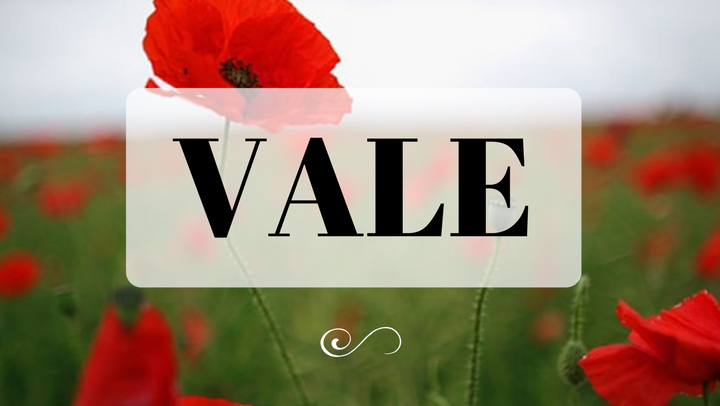 COHEN, Christopher John | COX, John Curror | MANSFIELD (neé Allen), Marjorie | SAUNDERS, Christopher Joseph | WYNNE, Eileen Elizabeth |
John Curror COX (2 August 1993, aged 80)
John first went to New Guinea in 1936. He followed his two older sisters to Rabaul where Thyrza ("Tick") was nursing at Namanula and Jean Mary, also a nurse and the first to work at Salamaua in 1930, was on her second visit to Rabaul.
These were the days not too far removed from the devastating experience of the two volcanic eruptions in 1937 in Rabaul. John once said that the night Vulcan blacked out the town was one of the eeriest he had spent. He was one of those the Chief Judge 'Monte' Phillips (later Sir Beaumont) co-opted to help with security in some of the more vulnerable areas. A letter from the Commonwealth Government subsequently commended John and the other young men who carried out similar duties that night.
At this time John was working for a group of business men who operated a cinema and held agencies for wireless and electrical equipment. He decided to return to Melbourne, his home town, and complete a course in Maths, radio and wireless technology. World War II curtailed this and he joined the rush to enlist in 1939. Drafted to a Signals Unit he spent his 6½ years' service in various sections of Signals organisations: in the Middle East, Africa, Greek/Crete and South Pacific theatres, achieving the rank of Major. In 1947, he returned to the Territory to work with the Department of Education: first in the Visual Aids Section and, later, the Technical Division.
In 1962 he transferred to the Department of Labour and became the Executive Officer of the Apprenticeship Board, with an opportunity to further develop the infant Apprenticeship Scheme. It was here that he obtained a great sense of personal pleasure and general satisfaction. When he retired in 1968 the number of tradesmen qualified as a result of the Scheme had risen from 106 to 452. In addition, about 1,000 prospective tradesmen were at that time in training. John felt it a great compliment when on his retirement, a number of apprentices approached the Board with donations in appreciation of his work. It was agreed that these would represent the foundation of a fund to provide a prize each year to a top apprentice. The prize to become the John Cox Prize.
On hearing of John's death, the present Secretary for Labour and Employment, Mr Aphmerledy K. Joel, OBE, said in a letter of sympathy to John's family that "the Award remains to this day a prestigious award for the promotion of trade skills". John lived out his retirement running a few beef cattle, growing vegetables and playing bowls at farms in Moss Vale and later Byabarra west of Wauchope, and also enjoying the company of his children and grandchildren who were frequent visitors. He is survived by wife, Jean, daughter Loris, son Ross and four grandchildren.
Christopher John COHEN (January 1993, aged 41)
Chris' early years with his brother Peter, and later with Jeffrey, were lived in what was, from all accounts, a virtually idyllic setting at his parents' plantation in Rabaul. He was a happy and enthusiastic youngster and showed early signs of a trait which was to become a hallmark of his life, namely, concerted focus on and commitment to projects which he undertook. For example, how many junior Boy Scouts, other than Chris and Peter Cohen, would take their scouting involvement so earnestly as to erect a bamboo flagpole at the bottom of the garden, and require the family and house staff to turn out each morning for a flag raising ceremony.
More importantly, Chris had the good fortune to be born to and raised by two wonderfully gifted and caring parents. His father Bill, who had been a Coastwatcher behind enemy lines during the war, was probably the most well-known and prominent sportsman in PNG, and indeed the main sport stand in Queen Elizabeth Park at Rabaul is named in his memory. Chris was always extremely proud of the fact that both his father and his grandfather, Bert Cohen, had represented Victoria in cricket. This example, clearly enough, instilled in Chris a deep and enduring love and respect for sport.
His mother Florence, must also, I am sure, have set a tremendous example for Chris to follow. Her own depth of character and commitment, evidenced by the many civil decorations awarded to her and her twenty year tenure as Commissioner of Girl Guides, was reflected in a son who knew how to face adversity and not cower.
Florence was also Chris' correspondence school teacher—on the mornings she could catch him before he headed off across the bay, that is. What a culture shock then for Chris to be sent to Waverley College in Sydney for his secondary schooling as a boarder. The rigours of boarding school life were tempered by his involvement in sport, at which he excelled, and in music, in which he displayed early entrepreneurial flair. With school behind him, Chris returned to Rabaul, and in 1969 went to work for Vulcan Concrete Constructions. He enjoyed work and music and sport and life, and in 1971, Chris and wife, Julie, were blessed with the gift of a beautiful baby girl called Bernadette.
In 1971, Chris accepted a position with Readymix, which saw him promoted through postings in Sydney, Canberra (where the family literally hand-built their own home) and finally Brisbane. In the meantime, another little gift arrived, and Chris, being a scientist, observed that this one was of a slightly different shape, and proudly named him Christopher.
Between 1979 and 1982, Chris managed Queensland Aggregates, and was responsible for the tendering, establishment and completion of extensive quarrying activities throughout Queensland and North New South Wales. In 1982, he established Christopher Cohen & Assoc., a firm of consulting geological engineers which had recognised expertise in the fields of quarrying, open-cut mining and mine contracting. To Chris and his second wife, Jennifer, a son, Ben, arrived in 1985, a two legged dynamo with a shock of blond hair whom his father loved dearly.
Chris Cohen continued to achieve in all areas of his life. His contribution to Rugby refereeing in Queensland during the 1980s cannot be underestimated, particularly during the years when he was responsible for the appointment and allocation of referees to fixtures. It's a job which requires finesse and insight. In recognition of his contribution to the sport, the Queensland Rugby Referees' Association awarded Chris in 1987 the McNamee Award, the Association's highest accolade.
Chris was possessed of one of the finest and keenest minds it's been my privilege to encounter. He held qualifications from the Royal Melbourne Institute of Technology and the Canberra College of Advanced Education, and had been undertaking post-graduate research. He was the author of numerous scientific articles and studies. He was a Fellow of the Institute of Engineering Associates, a Fellow of the Institute of Directors, and Associate of the Australian Institute of Science Technology and, particularly prestigious, was a Fellow of the Institute of Quarrying of London. Chris was instrumental in the establishment and formation of the Queensland Branch of the Institute of Quarrying, and served on its committee for many years. He was also inordinately proud of the fact that he was one of the few people in Queensland to hold an unrestricted shot firer's licence.
Was Chris a dreamer? Of course he was. But the difference between him and most of us was that, with a faith almost as simple and uncomplicated as a child, he believed in his own ability to make those dreams come true: and in many cases he did. Condensed from Eulogy delivered by Martin Daubney at the funeral service for Christopher at St Rita's Catholic Church, Victoria Point, 20 January 1993.
Marjorie MANSFIELD (neé Allen) (11 July 1993, aged 64)
Marj was the daughter of Jack and Ruby Allen who for many years owned Gilalum Plantation in the Kokopo Sub-District. She spent the greater part of her life in the Kokopo area except for the period at school in Australia and during WW II.
One of the first single girls to return to Rabaul after the war, she was probably the youngest amongst a team of working girls in Rabaul at that time, many who had been in the Australian Army Medical Women's Service at the Army Hospital at Nonga.
She first worked as Secretary to Charlie Bates (then District Officer, New Britain District) and much later at the Kokopo Sub-District Office. Sometime during this period Marj married Lionel, who had established a garage and engineering workshop in the Kokopo area where they remained for many years.
Lionel and Marj eventually retired to the Queensland Gold Coast and Ruby Allen lived with them for many years prior to her death. It is ironic that Marj, having nursed Lionel through a troublesome period between 1987 and 1990 during which time he underwent two operations for throat cancer, in a letter to Pam Foley, commented: "He has learnt to talk again and is doing very well so God willing he will be with us for a long time yet." Her wish has been granted but, after a short illness, Marj is regrettably no longer with us and her passing is sadly mourned by many of our members who were her friends.
Marj is survived by her husband, Lionel, sons John, Robert and Chris and sister Joan.
Eileen Elizabeth WYNNE (12 August 1993, aged 88)
Widow of Stephen Powart who was a Line Inspector with the PNG Department of Posts and Telegraphs prior to his death in 1960. She later married again. No further details available.
Christopher Joseph SAUNDERS (5 May 1993, aged 88)
Senior Health Inspector with the PNG Public Health Department from 6 April 1948 to 15 December 1965. He is survived by his widow Raphael. No further details available.