Vale September 1990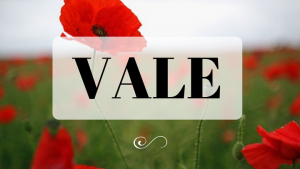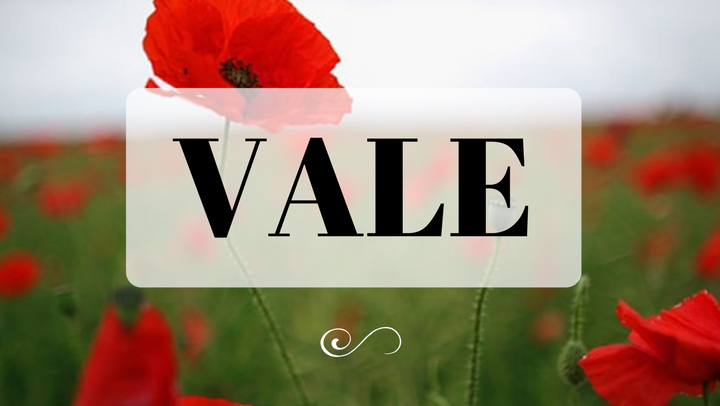 BOSGARD, Donald Gordon | DEEGAN, Tom, MBE | HARRINGTON, George Sullivan | HASTINGS, Peter, AO | HILL, Desmond E | KENNEDY, Doris | KRUGER, Rod | MacDOUGALL, Joy | MINCHIN, William Frederick | MOORE, Norah Wish | NEWTON, Kenneth Gerrard Russell | OLIVER, John | PEDERSON, Dorothy | REILLY, S R | RYAN, John Dermot | RYAN, Olwin Francis | WEIR, Phil |
William Frederick MINCHIN (23 June 1990, aged 64)
Bill, who was a Rural Development Officer with DASF in PNG, passed away after a long illness. He served in Wau, Bougainville, the Gulf and Lae and retired because of ill health in 1969. Bill lived in Bedford, WA, with his wife, Viva, and sons Bernard, Michael, Rodney and Peter. No further information available.
George Sullivan HARRINGTON (June 1990, aged 66)
George joined the PNG Administration as an Education Officer in January 1949 and served in various Districts before becoming Principal of the Malaguna Technical College in Rabaul, New Britain, where he remained for a number of years. The work George performed in the development and administration of this College and the contribution he made to the local community in Rabaul was truly outstanding. PNG and its people were the better for George having served there.
In recent years George suffered from a debilitating illness but became something of a recluse because he did not want to inflict himself on his friends, even though many of them wanted to keep in touch and help. He was very highly regarded and respected by all who knew him and he is sadly missed by his family and friends.
Some 70 people attended the Requiem Mass, including family and friends. Our Association was represented by Ken Gorringe, Maurice Wilson and Joe Nitsche.
Desmond E HILL (26 October 1989, aged 65)
Following service in World War II, Des worked as surgical dresser at Brisbane General Hospital, trained as a psychiatric nurse at Goodna and worked as a Medical Assistant in PNG from 1959 to 1969. He served at Wau, Malahang, Angoram, Amanab and Yangaru.
After returning to Australia, Des and his wife Claire both worked at Morisset Psychiatric Hospital. Des retired in April 1985 and passed away at Sydney Adventist Hospital, Wahroonga, following a long illness. He is survived by his widow Claire.
Donald Gordon BOSGARD (27 June 1990, aged 70)
Don joined the PNG Administration immediately he was discharged from the Army after World War II and, besides serving elsewhere, spent many years in the Sepik District, firstly at Wewak and then at Angoram as Senior Clerk with the Department of Native Affairs. It is believed he was at Angoram for some twenty years and remained there assisting with the transition to Independence until his position was localised, retiring in March 1975. Don made many friends during his service in PNG and will be sadly missed by them.
After his retirement Don lived at Rose Bay, NSW, where he was a member of the RSL Club. His funeral was attended by numerous family and friends and a contingent from the Rose Bay RSL Club with its President giving the eulogy. Our Association was represented by Meg England and Pierre Donaldson.
Norah Wish MOORE (23 May 1990)
Wish, formerly of Rabaul, New Britain, where she lived for many years prior to moving to Australia some years ago, was a true Territorian. She is survived by her husband, Bill, and children Sally, Richard and Jenny. No further information available.
Kenneth Gerrard Russell NEWTON (26 July 1990, aged 59)
Ken lost his life in an air crash at Wondai, near Kingaroy, Queensland. He had been travelling on duty as a consultant for Agricultural Technologists Australia. He was Queensland President of ATA and nominated for National President.
He went to PNG in 1955 as an Agricultural Officer and retired in 1981 as Chief Horticulturist at DPI, Konedobu. During his career he served in all parts of PNG, his last field posting being PRO Wewak. Ken was also active in the PNGVR for 23 years, rising to the rank of Major.
This was reflected at his Brisbane funeral, attended by 250 mourners, which included a detachment of ex PNGVR Officers led by Colonel Green. A Scottish Piper played the Lament; "Will ye no come back again"; and "Amazing Grace" in solemn reflection. The casket was decorated with a life size portrait of Ken together with his personal and PNG memorabilia.
Among the large crowd were Fred Kleckham, one of the many speakers, Syd Saville, Jack Lamrock, Don Shepherd, Bob Densley, Barry Beil, Harry Dunstan, Angus Hutton, Bob Seeto, Peter Byrne, Ron McCormack, Doug Franklin and Bob Rankin. Many wives also attended.
Ken is survived by his widow Pat and family Colin, Gordon, Belinda and Bonny.
Phil WEIR (3 June 1990, aged 84)
Phil was a very dedicated Nursing Sister with the PNG Public Health Department, served in numerous hospitals in PNG and was for a number of years at the Port Moresby General Hospital, where she was very well known.
She had a great interest in all matters connected with the hospitals in which she served and did a great deal in creating gardens and beautifying the surroundings. The interests of the hospital in which she served was always paramount with Phil who was most conscientious in all her work. Even though she had a very stern exterior, she was a kind and devoted person, she was strict with local staff but got on very well with them.
John Dermot RYAN (6 May 1989, aged 75)
John joined the PNG Administration as a Medical Assistant with the Public Health Department in March 1946. He served in a later years was a Health Education Officer. When he died John was living in Bargara, Qld. No further information available.
Olwin Francis RYAN (13 April 1990)
Wife of John Ryan. No further information available.
S R REILLY (May 1990, aged 92)
Prior to her death Mrs Reilly lived at 69 Quarry Road, Carinda, Qld. She was survived by a brother, C. R. Hunt of Redcliffe, Qld. No further information available.
Tom DEEGAN, MBE
(3 July 1990)
Tom went to PNG in 1946 as a pilot with Guinea Air Traders and then Mandated Airlines and Ansett. He retired to the Gold Coast in 1970 and his MBE was awarded in 1968 for services to aviation in PNG. No further information available.
Peter HASTINGS, AO (7 August 1990, aged 69)
Peter, foreign correspondent and distinguished journalist, was well known to many people in and concerned with PNG. For many years he has been well known as an expert on the Asia-Pacific region, an interest he developed in the 1960s as Editor of The Bulletin and later as foreign affairs writer for The Australian and The Sydney Morning Herald.
Peter was made an Officer of the Order of Australia in the last New Year's Honours List.
With respect to PNG, he was very much involved with the old New Guinea Quarterly, which probably provided the first public rational discussion on PNG affairs as they were to become.
Peter was also a Research Fellow of ANU and did much to organise rational appraisal and consideration of Australia's defence role in PNG and in its wider regional implications. He was a confidant of Lee Kuan Yu, Suharto, Mundavi, Somare and Namiliu. When he died he was in the process of finalising a book on Australian-Indonesian Relations, 1945-1975.
John OLIVER (19 March 1990)
John was a Senior Technical Officer in PNG with Posts & Telegraphs serving mainly in Port Moresby and Rabaul. He is survived by his widow Joan and son Steve. No further information available.
Dorothy PEDERSON (18 June 1990)
Spent many years at Koitaki Rubber Plantation behind Port Moresby and is survived by a son. No further information available.
Joy MacDOUGALL (21 June 1990)
Joy went to Port Moresby in 1960 with the Red Cross Blood Bank and then worked with the Department of Education in Port Moresby. She retired to the Gold Coast in 1974 and is survived by her husband Graham. No further information available.
Doris KENNEDY (25 June 1990, aged 86)
Doris worked for some years at the Port Moresby Post Office and is survived by her son Max and daughter Barbara. No further information available.
Rod KRUGER (June 1990)
Rod worked for Comworks in Port Moresby from 1955 to 1977 and was well known in Rugby League circles. He is survived by his widow, Ruth, and children Gary, Colin and Linda. No further information available.