Vale June 1990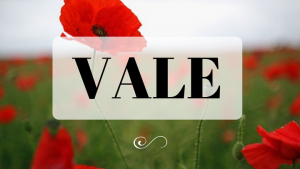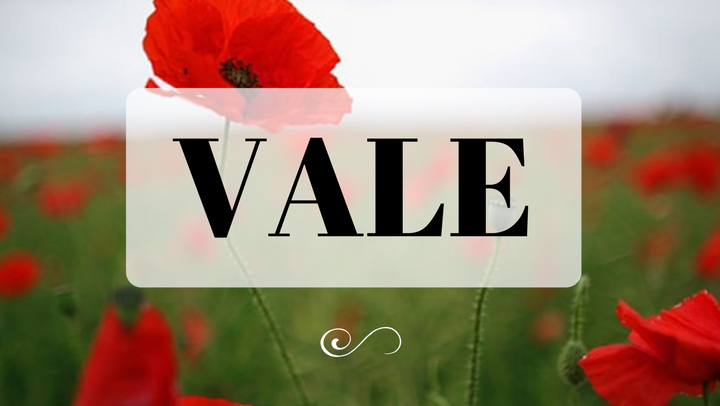 BEST (neé Nancy Savage), Ann | BOWLER, David | CHRISTENSEN, John | DALL (neé MacPherson), Ole M. | GIBNEY, James Thomas | HART (neé Dexter), Joan L | HOWARD, William T K | KAPP, Ray | KEAST, Jeffrey William | LANCASTER, Geoff | LeGRADY, Charles William | MURPHY, Bevin (Bimbo) | O'BRIEN, Jim | PETERS, Anton (Tony) | PURNELL, Marjorie | RADFORD, Graham Arthur | SAIKO, Bill | SNEDDON, John Gillespie | WOMERSLEY, Mary |
Anton (Tony) PETERS (19 April 1990)
Tony Peters served in the Netherlands Air Force in World War II and went to PNG in the fifties to work as a Traffic Officer for Patair. He later joined the PNG Public Service as a Clerk at the Port Moresby Hospital where he remained until his retirement to Australia. No further information available.
John CHRISTENSEN (17 April 1990)
John went to PNG in 1961, aged 18. After being employed by local firms he joined DASF and had several postings including Bougainville, Popondetta, Nondugl and Port Moresby. For many years he was the senior DPI Officer in charge of Oil Palm projects at Hoskins, Higaturu and Bialla. He left DPI in March 1989 and returned to Brisbane in September 1989.
John is survived by his wife Sally, who was a nursing sister in Bougainville when they met and three sons, Michael, Paul and Peter, all born in PNG. A large gathering of ex DASF staff and their wives attended the funeral in Brisbane including Syd Saville, Jack Lamrock, Ron McCormack, Peter Burn, Dave Willis, Barry Beil, David Manton, Bob Densley, who read the valedictory, Carl Mayoh, Harry Dunstan, Mick Read and Doug Franklin. Also in attendance were Tony Siaguru, in Brisbane for a medical checkup, Tim Kepui and Ovia Tarube, two DPI Officers from Konedobu attending Qld University.
Geoff LANCASTER (1989)
Geoff, former Government Statistician and then a Popondetta Cocoa Planter, died in Western Australia. No further information available.
Ole M. DALL (neé MacPherson) (17 December 1989)
Widow of Morven Dall, formerly of Treasury, Konedobu and the Bureau of Agricultural Economics in Canberra, Ola was in the first group of students entering in 1937 the newly established Faculty of Veterinary Science of the University of Queensland and was the first female veterinary graduate of that University in 1940. She remained at the University as demonstrator in 1941/42. When the Faculty in Brisbane was closed because of the war, she transferred to the School of Veterinary Science at Sydney University as Tutor and specialised in Parasitology.
Ola went to PNG in 1949 as Veterinary Parasitologist of DASF and was very active in visiting most districts for parasitological surveys and carrying out other vetinary work. She met and married Morven in Port Moresby and after her marriage she worked for a while on human parasitological problems at Taurama Hospital. They left Port Moresby for Canberra in about 1960, when Morven obtained an appointment with the Bureau of Agricultural Economics.
The last years of Ola's life were marked by tragedies. The sudden death of Morven, the death of her son Lachlan in a motor cycle accident, while she had to undergo several serious operations, including the amputation of one leg, causing her to use a wheelchair. She overcame these difficulties with great fortitude and strength of character, maintaining her independence, her home and even going on overseas trips by sea and air. Her will and determination to overcome difficulties impressed all who knew her and she was a great friend to her friends. She is survived by her daughter Linden, son-in-law Bill Trewartha and two grandsons.
Jeffrey William KEAST (March 1990)
Jeff went to PNG with Technical Education in 1959. In 1961, he transferred to Secondary Education and was Headmaster of Port Moresby High School. Later he went to Wewak as Headmaster of Brandi High School.
In 1967 he spent a year at Nudgee College in Brisbane, Qld, but returned to PNG in 1968 as Inspector of Technical Schools. Jeff was a keen supporter of PNG PSA and was involved with Tom Jackson and others in negotiations with the then Department of Territories concerning separation arrangements for expatriate Public Servants at Independence. He returned to Australia in 1975 and settled in Caloundra where he was at times involved in various projects with John Baldwin and Jack Amesbury.
He is survived by wife Poppy, children Ramon, Bevan, Barry, Meryl and Ashley and brothers Alan and Don.
Ann BEST (neé Nancy Savage) (30 Dec 1989)
Ann (or Nancy as she was called in the early days in Rabaul, in the mid-20s and 30s) was the daughter of Pat and Mabs Savage. She married Frank (Webb) Turner and their son Anthony was born in Namanula Hospital, Rabaul. Unfortunately Frank, who was an avid cricketer, was killed a few years later when struck by a cricket ball.
After WW2, Ann went to Hong Kong and years later to England with her second husband Col. A. deG. Best. She lived there until her death and is survived by her son Tony, his wife Jeanne and their two sons and daughter.
Joan L HART (neé Dexter)
(4 April 1990)
Joan was the wife of Toni Hart (Zatwarnicky), veterinary officer DASF in the 1950s. He was particularly concerned with the quarantine observation of cattle from Pakistan at Kila Kila. Joan was the sister of Len Dexter of Ukua Plantation in Papua and spent some years in Port Moresby at DASF HQ at Konedobu, where she met her future husband. After work in Nigeria, Toni established a vetinary practice at Fairfield, a Sydney suburb, where he still lives. Joan contracted multiple sclerosis while serving in the WAAF during the war. During the last 20 years her condition gradually deteriorated with the advance of her illness. During the last 10 years she has been confined to a wheelchair. Throughout this long period she maintained good cheer, courage and confidence that some remedy would be found to arrest the progress of the disease. Joan is survived by her husband, Toni, who nursed her at home throughout her illness.
Amy McNEIL (19 Mar 1990)
Amy was the widow of the late Vern McNeil, ex-Superintendent of Police in PNG, and spent some 25 years in PNG at Moresby, Mt Hagen and Lae and was well-known in golfing circles. She is survived by her son Rod and daughters Helen and Pamela. No further information available.
David BOWLER (1 April 1990)
Dr Bowler succeeded Dr Refshauge in PNG about 1964 as Assistant Director, Maternal and Child Health. He was an excellent administrator, teacher and Paediatrician and developed an effective rapport with both expatriate and national staff.
On leaving PNG he was appointed Medical Superintendent at Townsville General Hospital and was there at the time of the devastating cyclone when he rendered sterling service.
From Townsville, Dr Bowler went to Broken Hill where he worked tirelessly for the city and surrounding district. His contribution to medicine and service to the community were recognised earlier this year when he received a prestigious Advance Australia Award. The honour this year was bestowed on only 16 people across Australia.
A dedicated Paediatrician, Dr Bowler spent many hours working beyond the call of duty treating young patients, often visiting sick patients out of surgery hours and travelling hundreds of kilometres, often to remote areas, to treat children.
The Chairman of the Broken Hill Base Hospital Board at the funeral paid tribute to the outstanding service Dr Bowler had given the city. "He was a quiet, unassuming man; a man with a passion to help. He was a compassionate, caring man to whom virtually thousands owe a huge debt".
Dr Bowler is survived by his second wife Pat and three married children. His son is a physician in Brisbane.
Bill SAIKO (12 March 1990)
Father Seiko was born in St Paul, Minnesota, USA, in 1916, was ordained a Catholic Priest in 1942 and arrived in PNG on 20 September 1945. His appointments were: Mailon 1945-46, Wewak 1946-47, Kambot 1947-48, Alexishafen 1948-80 (Procurator and Bishop's secretary), then the town parish of Yomba 1980-90.
Of Father Seiko, Father Mihalic writes: "Father Seiko literally 'hit the beach' at Mailon near Sek at night in October 1945, off a small US Army work boat, just a few weeks after the Japanese had surrendered at Wom Point near Wewak. Within months he disappeared into the Sepik swamps at Kambot for his first stint at parish work in the mission in the mud. He surfaced in 1948 when he was appointed Business Manager, cum Secretary, cum Chancellor to the Bishop at Alexishafen.
"In Sek he threw together a ramshackle office on the war-torn, rummage littered premises, amid the gaunt trunks of decapitated coconut palms. This was to be the drab cocoon from which the butterfly of his many talents slowly emerged. The task before him was enormous. Simultaneously he had to build quarters for returning mission staff, get the plantations back into production with 90% of the Brothers gone, procure and distribute vital foodstuffs and supplies to the coastal stations he was resurrecting, expand the flying services that were the umbilical cord to the newly opening Highlands, and take personal control of a small flotilla of mission ships. After a few years boats ran, plantations produced, cattle multiplied, planes flew, schools went up and so did churches and convents and presbyteries and hospitals and clinics."
After a long period of illness and pain Father Bill died in the Madang Hospital. "He was a wonderful person, a wonderful character. A deeply religious man, a true labourer in the vineyard – a faithful servant. May his soul rest in peace".
James Thomas GIBNEY (21 May 1990, aged 65)
Judge Gibney was educated at St Joseph's College in Brisbane and the University of Queensland, taking his Arts Degree in 1948 and his Law Degree in 1956. He won the Virgil Power Prize in 1956. He was admitted to the Queensland Bar on 20 December 1956. He was in the AIF Intelligence Service in 1942 and 1943. He was in the Crown Law Office at Port Moresby in 1948 and in 1949 he was appointed Registrar of the Supreme Court of Papua New Guinea at the young age of 24 years. He remained in this position until he left PNG in 1954.
He then held various legal positions in Brisbane and was appointed Crown Prosecutor in February 1962. From 1969 to 1972 he was tutor in criminal law for the Solicitors' Board and it is reported that he was an excellent teacher. He was appointed an Acting District Court Judge on 19 June 1972 and appointed permanently 14 December 1972. Apart from various legal publications, he published the book The Gatton Mystery in 1977, as co-author with his brother, Mr Desmond Gibney. Throughout his career, Judge Gibney was held in very high regard by all sections of the legal fraternity.
Some 300 persons attended Judge Gibney's funeral including Geoff Masters, Carl Mayoh, Ron Galloway, Judge Eric Pratt and many legal and government dignitaries. He is survived by his wife Hazel and his children Jeanne, Margaret, Jim and Anne.
William T K HOWARD (26 September 1989)
Bill was Master of the training ship Acturus, before being seconded to the PNG Harbour Board as Port Manager and then Training Officer prior to his retirement. Bill spent over 30 years in PNG and it is on record that his knowledge of the waters of PNG was "second to none". No further information available.
Mary WOMERSLEY (10 January 1990)
Mary was the widow of John Womersley, who was Botanist with the Department of Forests in Lae and Port Moresby and taught at Lae Primary School for many years. She is survived by her son Ross. No further information available.
Marjorie PURNELL (1989)
She lived in Lae for many years from 47 with her husband Buster. They ran the egg farm and were well-known to Lae residents. No further information available.
Jim O'BRIEN (16 March 1990)
Jim was Mining Engineer for many years at New Guinea Goldfields, Wau, and after returning to Australia was at the Cracow Mine. He is survived by his wife Elwyn, son Michael and daughter Maureen. No further information available.
Bevin (Bimbo) MURPHY (20 April 1990)
Brother of John Murphy, Bimbo was with Commonwealth Department of Works in Lae and Brisbane for many years. He is survived by his wife Jill, son Tim and daughters Kathryn, Colleen, Sarah and Sue. No further information available.
John Gillespie "Jock" SNEDDON (7 June 1990)
John was a Clerk with Department of District Administration in PNG and is survived by his wife Thelma Eileen. He spent many years as Senior District Office Clerk to the New Britain District Commissioner in Rabaul, and highly regarded by all the kiaps posted to New Britain, as always very efficient and friendly.
Charles William LeGRADY (31 May 1990)
Charles was a Quantity Surveyor with the Public Works Department in PNG and is survived by his wife Anne Ethel and daughter. No further information available.
Graham Arthur RADFORD (11 April 1990)
Graham was a Health Extension Officer with the Public Health Department in PNG and is survived by his wife Laura Nancye. No further information available.
Ray KAPP (15 June 1990, aged 60)
Ray served in PNG with Treasury and DDA and retired to Sydney in 1974. He is survived by his wife Paula and sons Matthew and Paul. Ray met Paula in PNG when, as I understand it, Paula was with 9PA. No further information available.