Vale December 1990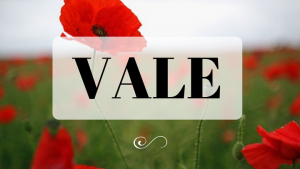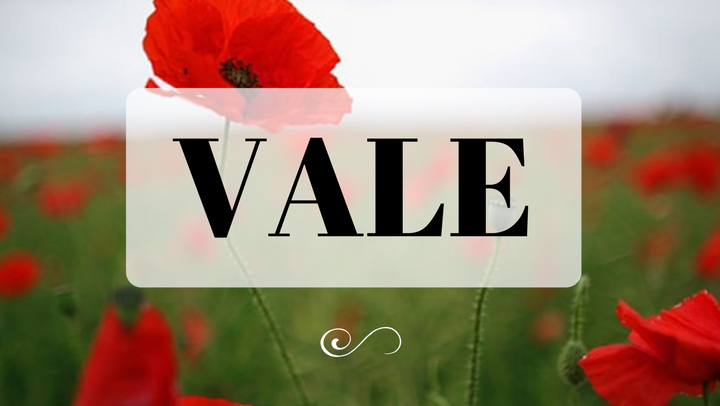 CAMERON, John Joseph | GOUGH, Gwendolene James | LOVE, Douglas Francis | McLAUGHLIN, Barbara Annie | PASCOE, Annie Doris | SINGLE, Clive Vallack | SMITH, Reginald Ernest Carlingford | STEWART, John |
Clive Vallack SINGLE (30 June 1990, aged 65)
A member of one of Australia's oldest families (Singleton takes its name from it), Clive served with the RAAF in World War II, as navigator/airgunner in the Z Force Support Group. He joined the PNG Administration as a Patrol Officer in 1947. Although he did not regain good health following a severe illness contracted while seconded to a Commonwealth Government Agency in SE Asia in the 1950s, he remained a kiap until the 1970s when he was 'localised'. His favourite posting was Baniara in Milne Bay Province, with ex-Sgt Ibara of Sir Hubert Murray's legendary Constabulary his special mate. During his last posting, at Port Moresby, he was on the foundation board of the Badili Vocational Centre and continued being what he had been throughout his service: a highly esteemed friend of the local people. Sir John Guise made a special point of this in his condolences to Clive's sister. The Premier of Milne Bay Province broadcast an eulogy. His peers remember him as organiser of the whimsical William MacGregor Club, as contributor to the Red Pages of The Bulletin and, most important, as a gentle, courteous and steadfast friend.
John STEWART (21 October 1990)
John was well known in and around Wewak and New Guinea. He was an associate of Mr Corrigan and handled much of his shipping and stevedoring work. It was while supervising the loading/unloading of the MV Busama in Wewak that he was severely injured when empty fuel drums aboard the vessel exploded. However, he made a remarkable recovery and continued with life in PNG until 1973 when he and his wife Marie (Bob Geelan's sister) moved to Mount Isa, Queensland. John worked there (engineering stores and warehousing) for some years until a malignancy of the throat was diagnosed. He was always the same cheerful John that his PNG friends will remember. When Bob Geelan saw him last in Mount Isa he took him in a four-wheel drive vehicle on a trip around the area and Bob could not help but admire his courage. The inevitable result occurred and John was buried in Mount Isa. He is survived by a sister and his wife, Marie, who continued to nurse him throughout his illness while continuing with her job as a school teacher.
Gwendolene James GOUGH (19 September 1990, aged 74)
Gwen was the wife of George Gough, who spent many years in PNG, both pre- and post-war, in charge of the Bomana Gaol just outside Port Moresby. She had been ill with cancer for a long time and during this period was lovingly cared for by husband George. She is survived by husband George and children Bernie, David, Michael, Thomas and Catherine.
Annie Doris PASCOE (7 September 1990)
Widow of Ronald John Pascoe, who passed away in 1942. No further information available.
John Joseph CAMERON (7 September 1990)
John was a single man and served as an Instructor in the PNG Department of Education. No further information available.
Reginald Ernest Carlingford SMITH (18 August 1990)
Reg went to PNG in 1958 and served with the Department of Posts and Telegraphs as a Technical Instructor until he retired in 1971. He is survived by his wife Molly Eva. No further information available.
Barbara Annie McLAUGHLIN (28 July 1990)
Barbara joined the PNG Department of Education on 17 June 1947 and was a Chief of Division when she retired in December 1968. No further information available.
Douglas Francis LOVE (30 August 1990)
He went to PNG in May 1957 and served as a Technical Officer with the Department of Lands Surveys and Mines. He retired in 1972 and is survived by his wife Anna. No further information available.