Vale March 1991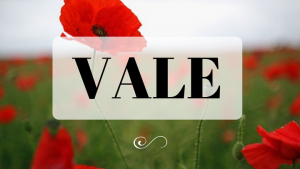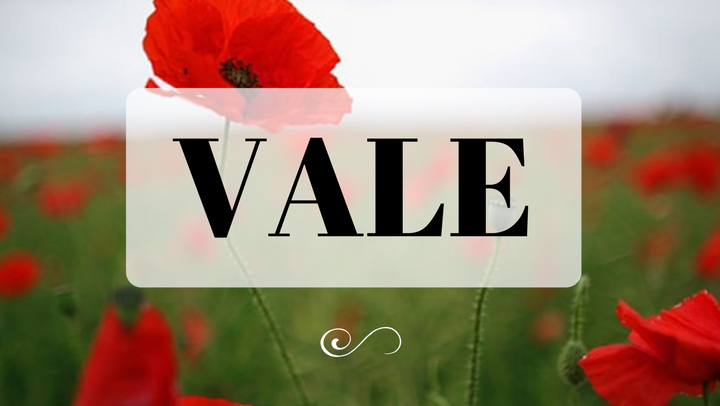 BALDWIN, Hector Edward | BELL, Chere Nay Campbell | BRAMELL, Patricia Hazel | BUICK, W George | CLEMENTS, Dennis | FLETCHER, Elizabeth Catherine | GUISE, Sir John, CCMG, KBE | HALL, Bob | HANLEY, Jim | HODGSON, Geoff | HOOPER (neé Hart), Joan | LAMBDEN, William John Graham | MIDDLETON, Stanley Guise | MONAHAN, Tara | ROGERS, Athole Eric | SHEARD, Kilner Suttor | SPENCE (neé Doyle), Mary Frances (Marie) | STEPHENS, Jean Agnes | TOOGOOD, Gerald William | WEBB, Les | WOOD, Ivor Alfred | YOUNG, Enid Pearlie |
Sir John GUISE, CCMG, KBE (7 February 1991, aged 76)
On 1 March at Sydney's St Andrew's Cathedra,l there was a Memorial Service to the late Sir John Guise, a former Governor-General of Papua New Guinea. At the service Canon Ian Stuart, long time rector of the Port Moresby Anglican Church, preached the sermon and Sir William Prentice, a former Chief Justice of PNG, delivered the Eulogy. In attendance were members of the PNG Consulate, and friends of John, both PNG nationals and Australians, among whom was Mr Gough Whitlam. The following is a summary of the Eulogy.
Sir John was born in 1914 near Dogura of mixed race parents. His grandfather had come to British New Guinea in the 1880s. His father was associated with the Anglican school till 1953, he himself entered school at the age of 8 or 9 and stayed till fourth grade when he got a job on the waterfront at Samarai and rose by 1942 to be one of BP's leading men. He resented racial discrimination, but was proud that at cricket he could knock Australian cricketers about on the playing field.
In 1942 he joined the Signals Section of ANGAU and felt encouraged by the more accepting attitudes of soldiers. He rose to Sergeant. At the war's end he joined the Royal PNG Constabulary as Sergeant and later he went to London as a member of the police contingent to Queen Elizabeth's Coronation, With Sergeant-Major's rank, he retired from the force in 1957 and joined the Department of Native Affairs.
Through his mother and aunt he had associations with Wedau, and through his father, with Hula. He had two marriages, by the first were two children and with his second wife, Anuba, a Marshall Lagoon woman, he had seven. He honed his leadership qualities in the Kila Kila Cooperative Society and the Central District Advisory Council and later was President of the Port Moresby Mixed Race Society where he took the stand that members were Papuans and not Australians.
In 1961 he was elected a member of the Legislative Council where he was outspoken in favour of the formation of a University and for more Local Government Councils. He also advocated that all steps be taken to end racial discrimination. In addition, he called for a PNG flag and for increased opportunities for nationals to advance economically. In Council he mastered the procedures of debate enough to challenge European dominance there. In 1962 he was a representative at the South Pacific Conference at Pago Pago and an adviser to the Australian delegates to the United Nations Trusteeship Council.
In 1964 he was elected to the House of Assembly as the Member for Milne Bay and his career there was outstanding in both the House and the Pangu Party. In 1968 he was appointed Speaker, and in 1970 was awarded an Honorary Doctor of Laws by the UPNG. In 1975 he was knighted and elected Governor-General by the Parliament. With his soldierly bearing his was a dignified, commanding presence at the Independence ceremonies, and at the official lowering of the Australian ensign thereat those of us who had fought under it in three years of campaigning for the freedom of PNG and Australia from foreign domination were heart-warmed by his remark: "We are lowering it, not tearing it down …"
In 1977 he resigned as Governor-General and re-entered politics. He wrote for the Times of PNG and from 1982 to his death on 7 February 1991 was chairman of the Copra Marketing Board.
Sir John, Knight Grand Commander of St. Michael and St. George, Knight of the British Empire, Knight of St. John of Jerusalem, Doctor of Laws: we salute you as a great national leader and thinker.
Patricia Hazel BRAMELL (10 February 1991, aged 70)
Pat was the wife of Jack Brammel, ex Land Titles Commissioner in PNG. Theirs was the first civilian marriage in Port Moresby after WW2 in early 1946, presided over by the Rev. Ure. Pat was a very friendly person and was popular in all the Districts to which they were posted. Prior to retirement from PNG, Pat served as Secretary to the Chief Collector of Customs. She is survived by husband, Jack, and daughters, Shane, Reioni and Tina. No further information available.
William John Graham LAMBDEN (24 December 1990, aged 58)
Graham was born in Port Moresby and educated at Camberwell Grammar in Victoria. On leaving school he applied to become a Patrol Officer and "follow in the footsteps" of his late father, Bill Lambden, who had been, at the time of his death in 1947, District Officer, Eastern Division.
After completion of the course at ASOPA, Graham served in the Western, Gulf and Central Districts and then the Eastern Highlands. Prior to Independence, Graham was DDC of the Milne Bay District before leaving Papua New Guinea to live with his family in Southport, Queensland.
In 1955 Graham married Colleen Cowderoy, sister and sister-in-law of Marj and Royce Webb. Graham and Colleen have two sons, Bill and Ian. After leaving PNG, Graham completed a Diploma Course of Chartered Secretaries and Administrators. He not only passed his exams with distinction, he topped students Australia wide for three consecutive years. Graham was a quiet achiever and, as proved by his three-year battle with cancer, a very brave man.
Stanley Guise MIDDLETON (19 February 1991, aged 88)
Stan was born in Maryland, near Tenterfield in NSW and was educated at the Texas State School and Brisbane Technical College. He was employed in various jobs in Queensland before going to PNG in 1928 as Bookkeeper at Tahira Copper Mines.
He joined the Papuan Administration in 1930 as a Patrol Officer and later became a Resident Magistrate serving in Iona, Kerema, Kambisi, Goilala, Aiwarra, Loloipa, Karuama and Port Moresby. During WW II, Stan was firstly a non-commissioned officer with 7th Signals AIF and then a Flight-Lieutenant with the RAAF, serving in Australia and PNG. Post-war Stan served as a District Officer at Abau, Misima and Samarai and then as Assistant Director of District Services and Native Affairs in Port Moresby.
He retired to Australia and in 1948 was appointed Commissioner of Native Affairs and Native Welfare in Perth, Western Australia, retiring in 1962. He is survived by his wife Gladys and sons Owen, Trevor and Darrell.
Jim HANLEY (20 November 1990, aged 71)
Jim was born at New Farm, Brisbane, the only child of Nell Isabell and James Michael Hanley. He was educated at St Joseph's College, Gregory Terrace, Brisbane and in 1935 joined the Commonwealth Bank, staying with them until December 1951, when he resigned at Lae to join the PNG Administration.
Jim married Eileen in 1956 and together they enjoyed postings to Rabaul, Samarai, Namatanai and Kavieng, Jim as Stores Supply Officer and later as Business Advisory Officer. His career with the PNG Admisistration lasted until 1972 when he and his wife retired to Australia and, except for twelve months in New Zealand and travelling north to Cairns a couple of times, they made their home state NSW.
After retirement, Jim concentrated on his painting, water colours at first but later pencil. He entered in various art exhibitions around the District where he lived and much of his work has been sold. After a long illness Jim died at Laurieton, NSW, and is survived by his widow, Eileen.
Dennis CLEMENTS (28 December 1990, aged 69)
Dennis joined the Posts & Telegraphs Department in Port Moresby in 1951 and was joined by his family six months later. In 1953, Dennis and his family moved to Madang where, as Area Foreman, Dennis maintained the telephone lines and cables in Wewak, Goroka and Madang. Ill health forced a transfer to Port Moresby in 1964 and his sub­sequent retirement in April 1965 to Western Australia. Dennis is survived by his wife Margaret, daughter Lesley and sons Phillip and Dennis. No further information available.
Gerald William TOOGOOD (17 February 1991, aged 77)
Gerry went to PNG during the 30s and worked at various jobs until he joined the Papuan Administration in 1937. No further information available.
Geoff HODGSON (December 1990, aged 60)
Geoff trained to be a Teacher at the South Australian Teachers' College and taught in Adelaide until 1952, when he travelled to England where he met and married his first wife, Mary, in 1956.
In 1964, Geoff and his family went to PNG to the Department of Education where he became the Inspector of the sea schools of the New Guinea Islands. In 1972, the Hodgsons left PNG and went to Darwin where Geoff started with what was then Casuarina High School. Soon after he was promoted to a senior position within the Northern Territory's education department.
Geoff and his family were in Darwin during Cyclone Tracy and, as the senior education officer, Geoff helped organise much of the evacuations while the high school was used as a shelter for the homeless. He was later made deputy director of education. His wife died in 1977 and he was left alone to care for five children. Geoff met his second wife, Margaret Kiley, in 1983 and the pair married and moved to Indonesia, where Geoff was made the chief executive officer of the Indonesian Australian Language Foundation. He is survived by his wife Margaret and children Gary, Mick, Tim, Wendy and Chris.
Bob HALL (October 1990, aged 76)
Bob was the magistrate at Rabaul PNG from the late 50s(?) until 1963, when he went to Alice Springs where he presided as Magistrate for 15 years from 1963 to 1978. For many years he was the only magistrate in the southern half of the Territory and was responsible for all circuit courts from the South Australian border to Tennant Creek and sometimes as far north as Katherine. He is survived by his wife Betty and sons Arthur and Robert. No further information available.
Hector Edward BALDWIN (November 1990)
Hector was born in Port Moresby, but spent his early years in Australia. Returning as a teenager he joined Steamships Trading Company and for a number of years was Purser of the Papuan Chief plying the Papuan Coast between Samaral and Daru and all stops in between.
In the late 20s he joined Burns Philp and worked at various branches including Salamaua, Wau, Lae and Rabaul. He left Burns Philp in 1940 to join the RAAF and served continuously in North Africa for four and a half years rising to the rank of Flight Lieutenant.
After the war, Hector did not return to PNG but joined Vacuum Oil Company in Sydney and on retirement worked for Queensland Insurance Company for a number of years. He then went to Caloundra for some years from whence he retired with his wife Alma to Sarah Claydan Retirement Village at Milton, NSW. He is survived by his niece Ela Dickens, sister-in-law Mary Baldwin and nephews Ken and Derek Baldwin.
W George BUICK (6 December 1990, aged 67)
George Buick was Foundation Librarian of the University of Papua New Guinea from 1966-1972. Formerly Associate University Librarian, ANU, Canberra, and Deputy State Librarian, State Library of South Australia, he started assembling the fledgling PNG University Library in Canberra.
A starting collection of 60,000 volumes and journals was needed to support teaching and research in a range of subjects. With limited funds, George Buick decided to appeal for support from interested Australians and others. Through the national press, learned societies and academics he asked for donations of books and journals, etc. The response was generous. For instance, recently retired Sir Mark Oliphant gave his Physics library; legal bodies gave basic Acts and Statutes. Worldwide collecting began, staff appointments were made, equipment purchased, and building planning proceeded feverishly. In January 1967 they set up at Kriewold's building in Boroko, although teaching had begun 6 months before in the Showgrounds. Then they moved to the Administrative College, while the first University buildings were erected on the adjoining Waigani site. The elegant library building later won architectural awards.
As a result of George Buick's deliberate policy of arousing public interest and understanding of tertiary education, the Library became a tourist attraction, probably the only one in the world to be on a regular tour round. Artefacts, prints, tapes and records were part of the collection, and were available for loan. The New Guinea Collection was carefully built up from the books, letters, reports and documents of many individuals, institutions, missions and companies. Books and important articles from scholars have resulted.
Through his personal research interest in malacology, George Buick in his "spare time" collected molluscs, land snails and fossils to attempt to start a proper scientific record of PNG resources. This collection has been donated to the Western Australian Museum.
In 1972 he started another University Library at the new Murdoch University in Perth. However, he always looked back with affection and pleasure to a fulfilling, hard working an unforgettable time in PNG. He is survived by his wife, Barbara, who worked at the New Guinea Research Unit, son Roger, a Harvard Geologist-Palaeontologist; and Janet, a Librarian at the State Library of WA.
Les WEBB (4 November 1990)
Les spent some 17 years in PNG with the Public Health Department, much of it at Rabaul. He and his wife Ez returned to Australia and settled in Sydney, where Ez passed away in 1979. Due to eyesight failure he eventually moved to Temora in NSW where he enjoyed the last three years of his life. No further information available.
Joan HOOPER (neé Hart) (September 1990)
Joan was ex Police HQ in PNG. No further information available.
Mary Frances (Marie) SPENCE (neé Doyle) (November 1990)
No further information available.
Chere Nay Campbell BELL (16 October 1990)
Widow of Robert Richard Bell, formerly a Manager with DASF in PNG. No further information available.
Jean Agnes STEPHENS (20 August 1990)
Widow of William Herbert Frances Stephens, who was a Foreman Storeman with the Treasury Department in PNG. No further information available.
Athole Eric ROGERS (24 December 1990, aged 68)
Athole went to PNG in 1948 to work for Wyatt's Store, then in the early 50s he joined Burns Philp and worked for them as Merchandise Manager until 1979 when he retired to Tasmania. He was one of BP's most popular managers and a great asset to the Company. He will be fondly remembered by many ex-residents of PNG. No further information available.
Kilner Suttor SHEARD (27 February 1991, aged 67)
Kil served as a Patrol Officer with ANGAU, mainly in the Morobe District. Post-war he worked for many years as an economist with Westpac until smitten with a crippling and debilitating disease from which he suffered for a number of years prior to his death. Before becoming ill Kil was also a Major in the CMF. No further information available.
Enid Pearlie YOUNG (21 February 1991)
Enid is survived by a daughter, Mrs C. J. Humphries. No further information available.
Tara MONAHAN (2 December 1990, aged 54)
Tara, who was christened Joyce Higginbotham, went to PNG at a very early age with her parents as her father had gone there to work a plantation. She later took her grandmother's maiden name Monahan and the name Tara, it is said, was given by the local people of Menyamya.
She went to school in Australia, after which she returned to PNG and worked in various government departments and instrumentalities and private enterprise. Tara gained a name in many careers: as an adjunct patrol, interpretor, pilot, naturalist, wildlife advocate, museum curator, collector, tour organiser and lastly as the manager of Haus Poroman Lodge. She was the first woman to climb both Mt Wilhelm and Mt Otto.
Throughout the 70s and early 80s, Tara was an active member of the Eastern Highlands Travel Association, the Goroka Chamber of Commerce and the Eastern Highlands Show Committee. Amongst the many legacies she left behind is the J. K. McCarthy Museum in Goroka, of which she was one of the founding Directors. From the mid-80s onward she lived and worked in Mt Hagen and when in 1987 she went to work at Haus Poroman as manager, she transformed the grounds into beautiful gardens, constructed and maintained a wildlife sanctuary, and upgraded and expanded the lodge accommodation. The people of Kunguma, who lived and worked with Tara at Mt Hagen, say that she was a tough boss, a task master with very high standards, who taught them a lot, but she had a warm generous heart. Condensed from an 'in memoriam' written by Nancy Sullivan
Ivor Alfred WOOD (25 September 1990)
Ivor served with the RAAF in WW2 and during 1942 was assigned to 11-20 Squadron as a Navigator. He became a member of the nine man crew of a Catalina bomber aircraft of which I happened to be a pilot. His missions included many bombing raids on Japanese strongholds in the South Pacific, especially in the Bougainville area. Ivor's rank at that time was that of Pilot Officer.
Ivor served in the PNG Department of Lands Surveys and Mines and when he retired in June 1969 was Chief of Division. It is understood that he died in Greece whilst on holidays. Jack Bramell
Elizabeth Catherine FLETCHER (June 1990)
[The following is an article titled "Adversity Was Part Of A Long Life" printed in the Tweed Heads Daily News on 29 October, 1990, and reprinted in the March 1991 Una Voce at page 16.]
Last week saw the passing of the last survivor of the second generation of one of the Tweed's earliest pioneering families when Elizabeth Catherine Fletcher died at Tweed District Hospital.
Mrs Fletcher was born the eldest daughter of Robert and Mary Quirk at Cudgen Scrubs. She grew up at Stotts Creek, attending the Cudgen School where she was taught by Mr & Mrs Rosenthal, the parents of that illustrious soldier Brigadier General Sir Charles Rosenthal. She later attended St Hilda's, Southport, and was one of their first students. In her final year, in 1910, she won both the English and Maths prizes.
In 1920 she married Harry (Dick) Fletcher, whose father had been police magistrate at Murwillumbah during World War I, and who at that time was growing cane on a soldier settlement block at Terranora.
Soon afterwards, she and Harry moved on to Al Arish in North Queensland to try cane growing there. In 1922 they moved to New Guinea, when Harry was invited to join the then New Guinea Military Administration as a Police Officer on the staff of Brigadier General Wisdom.
New Guinea in those early days presented an enormous challenge, not only to the officers of the administration, but also to their wives and children. They lived under extremes of remoteness, health services were largely non­existent, European foodstuffs were rare commodities and most of the country was described as "uncontrolled territory" where Europeans had not set foot before. Elizabeth met the challenge of living under such conditions; even to the extent of moving with Harry on patrols.
A notable example of her courage and fortitude is that, together with her baby son, Robert Edward, she accompanied her husband in performing the rather remarkable feat of walking from the upper Sepik river south down along the fringes of the Western Highlands into and up the Ramu valley, along the Finisterre Range, and back up the Maclay (Rai) coast to Madang: a good plod of some 900 kilometres, all through mainly uncontrolled and unexplored territory.
Later on, mainly with the funds raised from the sale of the El Arish property, they managed to acquire leases of the off-shore Bag-Bag, Pigpig, Ellis and Long Islands for coconut production, and later, in about 1928, they acquired Salami Plantation an ex-German coconut estate on Los Negros, Manus Island. Between managing the plantations Harry mined gold at Aitape. Through all these exploits Elizabeth contributed greatly in helping to manage the plantations and bring up their young family amid the hardships that beset planters in the 1920s and 30s in these lonely outposts.
Then there was the upheaval of the war, when Elizabeth and her young family were evacuated to Australia while Harry joined the New Guinea volunteers. Then again, she was later left to face the challenge of supporting and bringing up all her young family. She struggled and won in keeping the family intact.
The contributor who provided the detail for this article says she was well known as a kind, gentle and gracious person, public spirited and eager to assist others in need. Tragedy and suffering were not new to her; she bore the sadness that came with outliving all her brothers: Robert, Richard and John Quirk and her sister Christian Mann. Then there was the more acute sadness of losing both her sons, who died at relatively early ages. Her elder son, Robert Edward Fletcher died at Tweed Heads in February 1981 aged 59 years and her second son, Alan Barrington (Barry) Fletcher died at Bowen in 1988, aged 62. Her only daughter is Kathrynann Dixon of Banora Point.
[Barry Fletcher worked for many years post-war in the PNG Dept. of Labour. Ed.]