Vale June 1991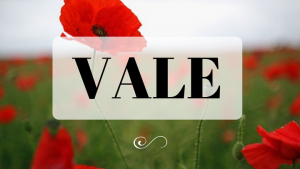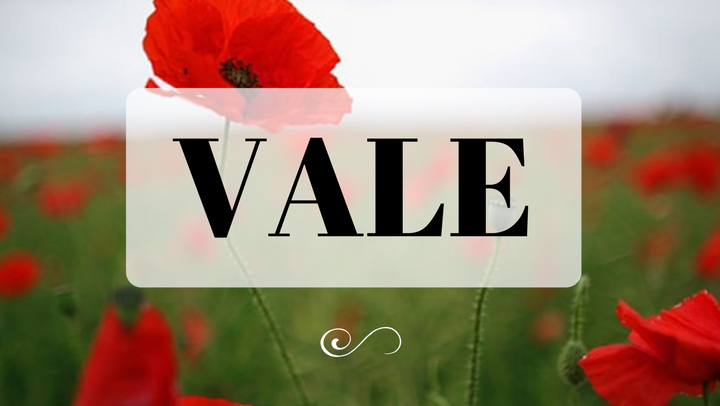 ALBERT, Ronald Bruce | BALDWIN, Marcia | COLLETT, Mary Elizabeth | HAYES, Basil Brunker | LEWIS, Malcolm John | MANSER, Peter Frederick | ROBERTSON, James |
Basil Brunker HAYES (15 January 1991)
Basil Hayes arrived in Papua in 1940, aged 22, and was employed by British New Guinea Development Co. Ltd. In 1942, he enlisted in the Australian Army and served with ANGAU as a patrol officer. Immediately following demobilisation in 1946, he joined the PNG Adminstration and spent the next twelve years as a kiap, his postings as varied as Naoro in the Owen Stanley Ranges, Gaima on the Fly River, Kundiawa, Kavieng and Popondetta. From 1958 until retired on medical grounds in 1970, he held several senior positions at Konedobu, the last of them as Assistant Secretary (International Relations & Internal Affairs) in the Department of the Administrator.
He set great store on integrity in public affairs and acted accordingly. He was unfailingly helpful to his staff. As Basil was an intensely private person, it is appropriate to limit this obituary to the observation that a most happy family life was central to his existence and that he bore ill health with courage and dignity. We sorrow with his widow, Joan, and their daughters Tina and Lynda. Harry H. Jackman
Malcolm John LEWIS (8 May 1991)
John served in DASF, DPI and Central Provincial Government for a total of 36 years. He went to PNG in 1954 with the appointment of Manager in the Division of Animal Husbandry, DASF. He was posted to Goroka Piggery in 1957 when a major upgrading programme of village pigs was undertaken.
Later he returned to the Papuan Region where most of his long service to agriculture and rural development was passed. He was Manager at various times at Moitaka, Laloki and Launakalana livestock station, which he started from scratch. He was involved with beef and dairy cattle, vegetable production and village water supply. Many of the villages in the Kapa Kapa and surrounding areas now enjoy improved water supply systems installed by John. He was a great organiser: nothing was too difficult.
He left PNG in 1990 retiring to Wooloongabba, Brisbane. He is survived by his wife Lorrie, who had been secretary to Andre Millar at the Port Moresby Botanical Gardens, and his daughter Samantha.
Mary Elizabeth COLLETT (25 April 1991, aged 47)
Mary was the wife of Grahame, ex-didiman Vanimo, Chimbu, A/Principal Popondetta Agricultural Training Institute and Chief Training Officer DPI HQ Konedobu. She was taken ill suddenly on Anzac Day and passed away the same day.
Mary trained as a teacher and went to PNG as a lay missionary being posted to Litre Village School near Vanimo in the mid 60s. Later she taught at the Bambusi Street Primary A School Popondetta, between 1972-76 and then Boroko East and St. Joseph's Primary Schools, Port Moresby 1977-78. Mary met Grahame at Vanimo and they were married at Popondetta.
After leaving PNG in 1978 she and Grahame and family settled on a grazing property near Glen Innes where Mary was a tireless community worker. She is survived by Grahame and three children, Carmel (20), James (18) and Peter (11).
Peter Frederick MANSER (4 March 1991, aged 70)
Easy going – difficult – loveable – optimistic – intelligent -kind – a gentleman and a good christian. Known in the Airforce as Pinto Pete.
Born on 27 February 1921 at Lewisham Hospital, England, Peter was the only son of Harold and Ellen Manser and was blessed with four sisters. He immigrated to Australia in 1923 on board the Thermistocles, arriving Saturday 22 December 1923. He was two and a half years old and he travelled with his mother and four year old sister Patricia. His mother spent the voyage praying that he would not fall off the railing, which he always managed to climb onto. The family settled in Coogee in "two well furnished rooms" which his father had secured, having arrived a year earlier to prepare things "down under" for his family.
Peter grew up in Charles Street, Ryde, and attended Holy Cross College where he matriculated and after some office type jobs commenced accountancy with O'Brien & Co. in the city. This was interrupted by World War II when Peter enlisted in the Army. He was an unhappy recruit, he hated marching and everyone hated marching with him as he was always out of step. After much pleading he was accepted to transfer to the RAAF and spent his 21st birthday training in Western Australia. He was chosen for a special squadron to train in Canada. This was a very difficult period of his life as he became engaged to a beautiful Canadian girl, however they both found they could not leave their homelands and then the war ended and Peter's squadron was recalled to Australia. Many of his friends died in the first squadron which had already gone over.
Discharged from the RAAF in 1946 and not settling well into civilian life, he accepted a position with Carpenters, a well known firm in New Guinea, as a cost clerk. He made an impact in this firm asking a customer would she like a broom wrapped or would she ride it home, before leaving to secure a job with Gibbes Sepik Airways, then with Ansett Mandated Airlines where he became a Captain, finishing his service in 1970.
He settled in Sydney near his sisters and their children, first with his mother whom he lost in 1976, later at Brookvale where he met a good friend in Bob Wendt, and lately at Collaroy Plateau. He spent most of his adult life in New Guinea: Madang, Wewak and Goroka. He made some wonderful friends: the Healy family, Dennis Buchanan and last but not least Bob Rich. Their time together ended last Monday when Peter died at Bob's home in Davidson—peacefully—much loved and admired and, as always, looking forward to being fit enough for a beer with Dick O'Brien or the boys at Belrose.
"HAPPY LANDINGS PETE"
Eulogy delivered at Peter's funeral by Julie Ann, the eldest daughter of Bob and Ann Rich of Davidson, NSW
James ROBERTSON (14 February 1991, aged 73)
James, a Medical Assistant in the PNG Public Health Department, is survived by his widow, Margaret Brannen. No further information available.
Ronald Bruce ALBERT (25 April 1991, aged 62)
Ron Albert was a quiet achiever and he was never one to boast of his personal achievements, but there were many in his personal life, in his business endeavours and on the sporting field. He was one of those rare individuals whose quiet unassuming manner enabled him to fit in wherever he went.
Ron went to the New Guinea Islands in the early 50s. He recognised and took the opportunities that presented and over the next twenty five years he built a thriving diverse business enterprise. He made many lasting friendships along the way. He had the simple business philosophy of bite off more than you can chew and then chew like hell. Sometimes things did go a little close to the wind but his perseverance and determination always won out.
He was a man of principle, he believed strongly in 'to do unto others', he was a hard man but he was fair. He was firm but he was compassionate. Had strong opinions but was understanding of others. He was generous; he was loyal almost to a fault. He was never happier than when he was physically involved. He was an extremely proud and dedicated family man. Ron applied himself with gusto to everything he did. His exploits on the football field for New Guinea are legendary. He represented for some fourteen years, most of these as Captain and as his playing career ended he turned his energy to the administration of the game he loved, being President of the New Guinea League for a number of years.
Ron was a man that many of us who knew him thought would go on forever, but, unfortunately, the will proved too strong for the body. We are all so much the richer for having known Ron and all with a great sense of loss with his passing. Ron is survived by his widow, Dawn, and children, Julie, Gregory, John and Vicky.
VALE, RONALD BRUCE ALBERT we will all miss you!
Eulogy by his friend Bill Knight of Albany Creek, Qld.
Marcia BALDWIN (8 May 1991)
Marcia was the widow of John Baldwin, who was with Customs in PNG, serving in Port Moresby, Rabaul and Madang. Survived by three children, Donna, Arch and Petra. No further information available.