Vale September 1988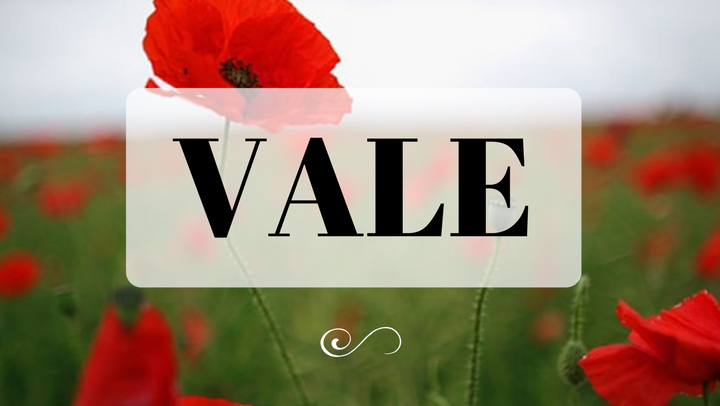 BULMER, Ralph Neville | CARPENTER, Doris | ELLIS, John | HUGHES, Alfred E | JAMIESON, Inez | KENNEDY, Gwenneth | LIGHTFOOT, Ian Hamilton | RYAN, Bernard | SCHULER, Carl | SIRKO, Beatrice | SMITH, Kathryn Hilda | SZENT-IVANY, Joseph, AM | WILLIS, Jessie A |
Gwenneth KENNEDY (14 October 1987)
Widow of Bill Kennedy, former Patrol Officer.
Alfred E HUGHES (3 June 1988)
Senior Supervisor with Electricity Commission until retirement 1972. Leaves wife Julia, of Atherton, Qld.
Joseph SZENT-IVANY, AM (8 June 1988) aged 77)
After a distinguished career in Hungary, including Associate Professor of Zoology at the University of Szeged and Curator of Lepidoptera at the Museum of National History at Budapest, Joseph Szent-Ivany came to Australia after WW II and to PNG in 1954 as an Entomologist with DASF. He carried out field work in many parts of the country and became well known not only for his professional competence, but also for his cheerful, friendly personality. He established PNG's National Insect Collection—about 100,000 specimens—and, through his world­wide scientific contacts, PNG was visited by many outstanding scientists. He published some 72 articles and papers on his work in PNG.
He retired in 1966 to live in Adelaide where he continued his scientific work and maintained his contact with PNG. For 22 years he was Honorary Associate of the South Australia Museum. Among the honours bestowed on him were: President of the Royal Society of SA, the "Szent-Ivany Laboratory" named after him at the Wau Ecology Institute, Golden Diploma of the University of Budapest, Honorary Member of the Hungarian Academy of Science. He was awarded the Order of Australia (AM) in 1985 for his work in entomology in PNG and in the South Pacific.
Joe was respected for his knowledge and work and liked for his friendliness. Survived by wife Maria, daughter Ildiko and two grandchildren.
Jessie A WILLIS (11 June 1988)
Widow of Dick Willis, former Health Inspector in Port Moresby.
Ian Hamilton LIGHTFOOT (11 June 1988, aged 58)
Passed away after a long illness. Was Medical Assistant from 1957 at Wewak, Goroka, Saidor, Karkar, Madang, Mendi. Married Marcia at Minj in 1968. In 1973 won WHO scholarship and returned to head the Papuan Water Supplies & Sewage Unit. He and Marcia have been strong supporters of the Association and members of the Committee.
Kathryn Hilda SMITH (19 July 1988)
Widow of "Snow" Smith, former clerk in District Services.
Bernard RYAN (3 August 1988)
Well known Territory identity and senior manager in Burns Philp. Leaves widow Gwen, 2 sons and a daughter.
Beatrice SIRKO (8 August 1988)
Widow of Dr Alex Sirko, ex Buin, Manus and Wau.
Doris CARPENTER (20 August 1988)
Widow of Colin. Went to New Guinea in 1937. Pre-war lived on plantations in Kokopo area, post-war on Karkar. Following a period at Sogeri they took up a soldier settlement block at Popondetta, returning to Sydney in mid 1960s.
Carl SCHULER (20 August 1988, aged 92)
At 92, Carl was one of our oldest Members and his tall figure a familiar sight at our meetings. He went to Papua in 1928, and was Government shipwright/boatbuilder, looked after navigation beacons in Papua, and built the Wairopi Bridge crossing the Kumusi river between Kokoda and Popondetta. Survived by daughter Norma Wright.
Ralph Neville BULMER (July 1988, aged 58)
Passed away in New Zealand. Former Foundation President of Anthropology at University of PNG.
John ELLIS (June 1988)
Formerly with PMF, before becoming an independent car repairer at Boroko. Leaves wife Joy, a long time secretary to DC, Moresby.
Inez JAMIESON (1988)
Wife of W C (Mac) Jamieson, for many years Senior Stock Inspector, DASF, stationed mainly at Sogeri and Port Moresby. She is survived by husband Mac at Nerang in Southern Qld and relatives in Brisbane and Perth.