Vale – Una Voce March 1984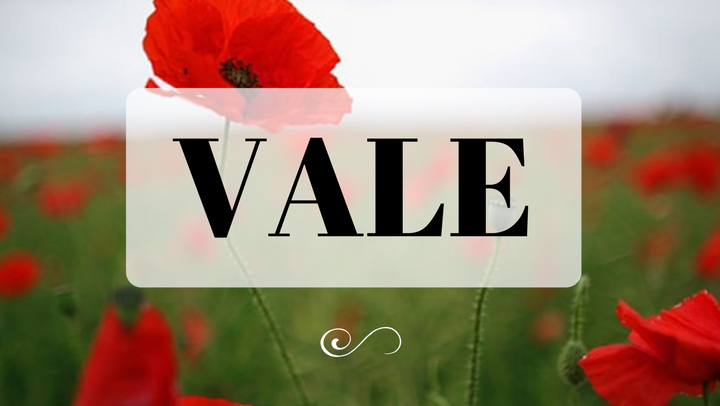 NELSON, Clarence Ray | RICH, C H (Clem) | ROBERTS, Albert Alan, MC | TOOHEY, George Francis | WEIDENHOFER, Reay Thiselton
Albert Alan ROBERTS MC
(28 January 1984, aged 79)
Originally a teacher in Victoria, Alan was one of the first six cadet patrol officers appointed to New Guinea in 1925. His early service was in Aitape and Morobe and he was ADO Kokopo when the Japanese came, escaping to Australia with a RAAF party. Returning to PNG he became a Major in ANGAU, serving at Jacquinot Bay as a Coastwatcher and then HQ at Moresby. Post-war, after a period in Lae as ADO then DO Morobe, Alan went to Moresby as Assistant Director in 1949, and in 1953 took over from J.H. Jones as Director of District Services & Native Affairs. He retired to Heidleberg in 1966 where he resumed drawing and painting, at which he excelled.
His war record can be viewed HERE
Clarence Ray NELSON
(18 January 1984)
Formerly in the Department of Social Development and Home Affairs.
C.H. (Clem) RICH
(9 February 1984)
Clem was the second son of the well-known LMS family. Born in 1905 at Kwato, he joined the Papuan service in 1924. He soon became an Assistant Resident Magistrate (ARM), serving in most areas of Papua. He enlisted in the army in Australia but returned to Papua as OIC ANGAU on the Bulldog Road. Post war, Clem served in the Milne Bay area and retired in 1951. He spent most of the rest of his life in the Ferguson Islands, where he passed away.
George Francis TOOHEY
(12 December 1983)
Formerly a Clerk in the Education Department.
Reay Thiselton WEIDENHOFER (5 February 1984 aged 73)
Reay Weidenhofer joined the New Guinea Administration in 1937. He was stationed first at Rabaul. A member of the New Guinea Volunteer Rifles, he was in Wau at the time of the Japanese invasion there and was one of a group of men who walked across the Owen Stanley Range by way of "Dead Chinaman" to Port Moresby. In about 1944 he was transferred from the Australian Army to American headquarters in the Pacific.
Post-war he was with Treasury at Madang with his family from May 1946 to 1952. At the end of 1952 he moved to Moresby with Treasury, later joining the newly established Department of Posts and Telegraphs (probably on its formal 'inauguration' on 1 July 1955). When he retired in 1967 he was the Executive Officer with Forestry.
Retiring to his home State, Tasmania, and to the family home, 'Avalon Gates', Taroona, which he and Joan had established at Hobart many years before, Reay joined NAMCO in Tasmania as an accountant. He much enjoyed working with NAMCO, and obviously the feeling was mutual because each time he talked of retiring he was persuaded to stay "a little longer". When he did leave, he worked part-time with private accountants Wilson Woods till 1981.
Suffering a series of small strokes during 1981, Reay was hospitalised after a more severe stroke. To his great distress he was there the week Joan, who had been ill with cancer for several years, died. (Joan was well known for pioneering and compering the ABC womens' session for 9PA from Port Moresby from the early 1950s.)
Reay made a slow recovery, sufficient for him to live quietly at home alone, thanks to son Wally, relatives nearby, and to regular visits by daughter Margaret (now Mrs Bryan Reid) from Melbourne. Joan and Bill Peckover visited him at Easter 1983 when, though still handicapped, he was enjoying a quiet, reasonably independent life. The following year he died suddenly at home on the day he had been looking forward to yachting with Wally. Margaret wrote: "Dad seemed to be coping quite well at Christmas, though he was slowing down a little, so we thought we would have him with us for a few more years."