Vale June 1984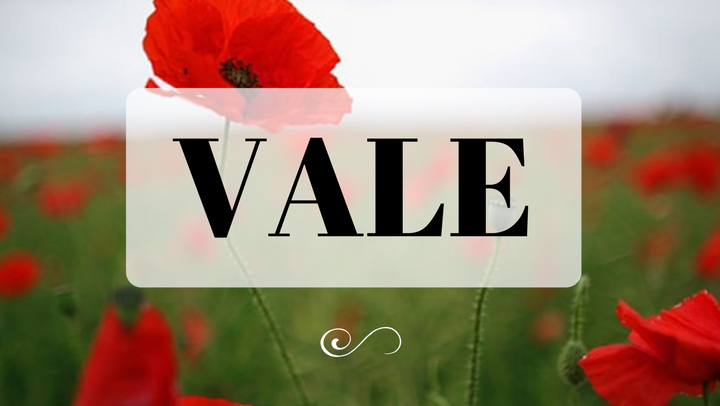 CHAMPION, H.W. | FITZHERBERT, Jean | GUNTHER, Sir John, CMG, OBE | HILTON, Richard | McLAUGHLIN, Gerald J | PEARSON, R.T. | ROBB, F.P.B. | WATKINS, Walter (Wally) W |
Sir John GUNTHER, CMG, OBE (27 April 1984)
The following is the obituary prepared by Les Johnson as published in the Canberra Times of 30 April 1984:
John Thomson Gunther was undoubtedly the outstanding public servant in Papua New Guinea's post-war colonial history. He exercised a dominant influence on Papua New Guinea development during his service there, first as Director of Public Health from 1946 to 1956, then as Assistant Administrator until 1966, and finally as foundation Vice-Chancellor of the University of Papua New Guinea 1966-72.
PauL Hastuck, Minister for Territories from 1951 to 1963, wrote of him, "I know of no one who, in successive capacities, did better work for Papua New Guinea in the post-war years than John Gunther did."
He was born in Sydney on 2 October 1910, attended The King's School, Parramatta, and graduated in medicine from Sydney University. He also held diplomas in tropical medicine and tropical health and his first experience of tropical conditions was in the Solomon Islands before the war. During World War II he served in the RAO, first as a malariologist and later as commanding officer of the first Tropical Research Field Unit. After the war he joined the reconstituted Administration of Papua New Guinea and began a long career of service to the people of that country.
He was appointed Director of Public Health in 1946 where his drive, allied to a charismatic personality, was responsible for the rapid development of health services throughout Papua New Guinea. He instituted effective programs for the control of malaria and tuberculosis and vigorously implemented a graduated system of health care. At the base of it were simple village procedures to control common and debilitating diseases by the widespread use of aid-post orderlies (doktabois), village men with sufficient rudimentary training to administer a range of simple remedies for the most common maladies. More serious problems requiring constant care were brought to centres presided over by medical assistants (liklik doktas), while the seriously ill proceeded further up the chain to district and regional hospitals where specialist services were available from fully qualified staff. With this was associated the development of training opportunities for PNG nationals at all levels of the health service to the community. Paul Hastuck, in 1956, wrote, "The achievement of the Health Department in post-war years has been little short of 'amazing'."
Early in John Gunther's tenure of office he was faced with a catastrophic medical emergency when Mount Lamington in Northern Papua erupted with a Peliean-type explosion, incinerating more than 3,000 of the surrounding inhabitants and seriously injuring many more. It was a situation which required all of Gunther's drive and organisational skills in assisting to cope with the greatest natural disaster in Australasian history.
In 1957 a position of Assistant Administrator was created to cope with the increasing demands of the expanding PNG Administration. Gunther was appointed and began an active role in all aspects of PNG administration. His tenure of office was a period of dynamic growth in which he played a major role. He became the dominant individual in PNG affairs and nowhere was this felt more strongly than in the field of political development. He was the Leader in the Legislative Council and chairman of the select committee which recommended the creation of a parliament to be elected by universal suffrage. When that House of Assembly was established in 1964 he was its Leader and in a large sense its creator.
The early 1960s was also a time of rapid educational development and of pressure for opportunities for Papua New Guineans to play a larger role in the management of their country's affairs. The need for facilities for higher education was widely canvassed, and, to examine the problems, Hasluck appointed a commission consisting of Sir George Currie, Professor Oskar Spate and Dr John Gunther. Out of this came the recommendation to establish a university and an institute of higher technical education, accepted somewhat belatedly by a new Minister for Territories, C.E. Barnes.
A fruitful partnership between Hasluck, a minister who knew what he wanted, and Gunther, who could deliver, ended before Hasluck could pursue his intention to appoint Gunther as Secretary of the Department of Territories. Barnes preferred an officer from the Commonwealth Department of Trade and Gunther's disappointment had some bearing on later events.
With the acceptance of the recommendation to proceed with two tertiary education institutions, interim councils were set up and foundation leaders for them were sought. It soon became apparent that the successful establishment of a university in Papua New Guinea would need someone of unusual vision, of wide experience beyond the confines of orthodox academia, a person of dogged determination and one who was a skilled bureaucratic infighter. The council could see but one person who filled these requirements and Gunther accepted the offer of the position of foundation Vice-Chancellor. With characteristic energy he lobbied, harried and cajoled his previous colleagues, bulldozed the obstacles and presided over the phoenix-like rise of a fine institution.
I believe that more than anything else, John Gunther would regard the University of Papua New Guinea as his principal monument for posterity. It was the culmination of his work for better health, better administration, better education and ultimately better capacity for Papua New Guineans to take control of their own destiny. Increasing health problems, which had plagued him almost throughout his PNG service, caused his retirement to live in Australia in 1972, but he pursued an active interest in PNG affairs until his death.
John Gunther's service to Papua New Guinea and to Australia has been recognised by awards of OBE, the CMG in 1965, and a knighthood in 1975. He has also been the recipient of honorary doctorates from the University of Papua New Guinea and from Monash and Sydney Universities. He is remembered with pride by his wife Dot, a son, three daughters and five grandchildren.
Sir John Gunther's profile on Wikipedia can be viewed HERE
and in the Australian Dictionary of Biography HERE
Richard HILTON (26 April 1984)
With the Transport Department in Port Moresby and Lae.
Gerald J McLAUGHLIN (26 February 1984)
Worked in Manus, Goroka and Port Moresby with District Administration and PSB. Remembered as a hard-working and knowledgeable officer able to help stations to run smoothly.
R.T. PEARSON (13 April 1984)
Director of the National Broadcasting Commission.
F.P.B. ROBB (29 May 1984)
Assistant District Officer who was stationed in many areas of PNG.
Walter (Wally) W WATKINS (22 March 1984)
First as head of Crown Law, then Secretary for Law, 'Wally' was the Legal Eagle, but justice was always tempered with mercy and understanding. After retirement Wally served on Veterans' Affairs Tribunals.
H.W. CHAMPION (Mrs) (March[?] 1984)
Widow of pre-war Government Secretary of Papua.
Jean FITZHERBERT (April[?] 1984)
Wife of John: both well known from Treasury in Port Moresby.