Vale June 1996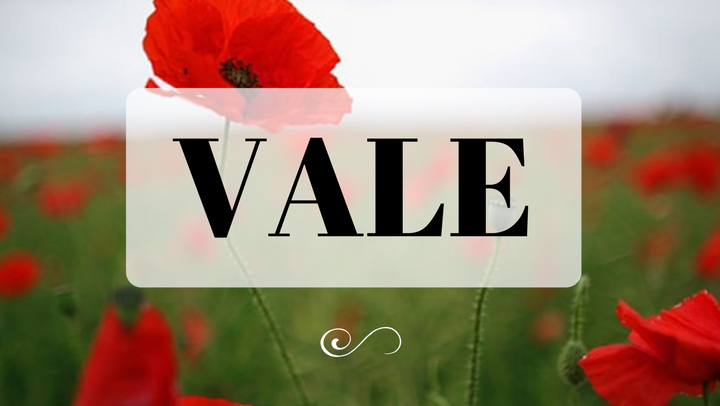 ARMSTRONG, William | BURCHETT, Edgar (Ted) | CAMPS, Norman John | CUNNINGHAM, Henry Metcalfe | LLOYD, William Pearce (Bill) | LOPES, Gillian | McMAHON, Leslie Colin | MURPHY, Father Kevin Barry, MSC | NICHOLLS, Clive | STITT, John Alexander | STONER, Father Dom Anselm | THEODORE, Cyril Lawrence |
Father Kevin Barry MURPHY, MSC (23 May 1996, aged 73)
Father Kevin Murphy, the youngest of six children, was born to Irish parents in Sydney on 7 January 1923. At the young age of 12 years he went to Douglas Park Seminary to study for the priesthood and on 15 July 1948 he was ordained a priest as a member of the Missionaries of the Sacred Heart. Fulfilling a childhood dream, he went to Papua New Guinea where he served for 31 years as a devoted missionary in Milne Bay, Goodenough Island and various other areas, the Melanesian Institute at Goroka and as a Pastor in the prison system. He built many a church and house in the Milne Bay area.
In 1976 he returned to Australia for a short period for hospital treatment, then back to PNG until 1984, when he went to the USA to study the treatment of addictions. On his return to Australia he became the founder of the Australian Institute of Counselling in Addictions, treating hundreds who suffered from alcoholism and drug addictions.
Father Kevin had a remarkable and productive career. In the last ten years he suffered from illness and much pain, yet he never complained but had a kind word for everyone. He died of leukaemia.
A Mass of Christian Burial for Father Kevin was celebrated in Our Lady of the Sacred Heart Church at Randwick, Sydney, where 27 priests from PNG and Australia congregated along with some 300 friends and family members. He was laid to rest at the Douglas Park Community Cemetery. Joe Nitsche
Cyril Lawrence THEODORE (15 March 1996, aged 80)
Cyril Theodore was born on 17 June 1915. He left Australia for PNG in 1951 and settled in Port Moresby where he was employed by the Health Department. Later the family moved from Moresby to Madang and then to Kavieng, Rabaul and Sohano. He patrolled much of New Guinea carrying out malaria control activities, as well as supervising various health services in the towns. His employment was terminated in 1963 due to ill health. His son wrote, 'Dad always held fond memories of his years in the Territory and spoke of them many times.' His wife, Amy Marion Theodore, predeceased him on 8 December 1993. He is survived by his son, Peter who kindly provided this information.
William ARMSTRONG (March 1996)
Bill had been trained in the army as a medical orderly. He was in ANGAU and later became a Medical Assistant. In late 1949 and early 1950, he was in Namatanai where there was no hospital, and the Administration had no money to build one. Bill, with the support of the local people and the planters, found old timber, iron, etc., and involved himself in building a semi-native material hospital. The only cost was 120 pounds, mainly for nails. Later he served in the Highlands spending a long time in Goroka as Hospital Secretary. Then he moved to Port Moresby where he was Hospital Secretary briefly and then was in charge of Moresby's Ambulance Services. He also spent some time in Rabaul as Acting Hospital Secretary and then Hospital Inspector for the New Guinea Islands Region.
He retired to the Gold Coast. His wife, Margaret, pre-deceased him. He is survived by his sons Gary and Dale. Paul Enders and Bert Speer
Gillian LOPES (1 February 1996, aged 63)
Gillian died at Atherton, Qld, after a brave fight with cancer. Gillian first went to PNG in 1964 with her husband Ivor, who was with the Education Department from the United Kingdom. From 1965-67 she worked for the Royal Australian Army Engineers and for Steamships in Popondetta. Between 1968 and 1971 she was Treasury Clerk with the Administration at Lorengau, Manus Island. After her husband's posting to Rabaul in 1971, she became an Agricultural Officer in East New Britain, working in the rural extension area. From 1973 to 1974 she was Paymaster with the Education Dept in Lae. Her last positions were as Executive Officer with the Dept of Transport, Aviation and Parts Division, Port Moresby from 1975 to 1978.
Gillian is survived by her husband Ivor, son Richard and daughter Vivienne, and four grandchildren. Ivor Lopes
Edgar (Ted) BURCHETT (16 April 1996, aged 88)
Ted was born in Broken Hill in 1908. While in Broken Hill he became a qualified carpenter. He married during the depression but because he could not find work he went to New Guinea; his wife followed him. He worked as a sawmiller, a labour supervisor, and from 1951-63 as a Medical Assistant with the Health Department. His work took him to the Upper Watut (NG), Wau (NG), Misima (Papua), Milne Bay 1942-43, Kairuku, Mt Hagen, Tari and Angoram. He retired in 1963.
Ted is survived by his wife, his Elizabeth. Don Barnes
William Pearce (Bill) LLOYD (1 August 1995, aged 66)
Bill was born in Brisbane in 1929. After spending some time as a jackaroo in Queensland, he went to Rabaul in 1947 to work for the W R Carpenter group at Teripax Plantation. He married Betty Keegan in 1949, and the couple then went to Kafkaf Plantation in New Ireland. Their next move was to Awar Plantation in the Bogia District (Madang), then in 1952 to Kulkul Plantation on Karkar Island off the coast of Madang. This was Bill and Betty's home until 1960 when Bill became Manager of Dogowan and Bagabag Plantations (Karkar) on condition that a new house was built.
The Dogowan house was completed and was home for the Lloyds for 15 years. It was here that their children Helen and David were brought up. For eight years (1968­75) Bill was on the Karkar Local Government Council. He was also Managing Director of the Karkar Co in the most successful period of its history. Bill and Betty left Karkar in 1977 to settle in Australia, but things did not turn out as expected so they returned to PNG, this time to the Highlands, and Bill worked in various places until eventually Betty's health forced the couple to return to Australia for treatment. Betty died in 1991 leaving Bill devastated. Less than three years later David died tragically in a car accident.
His friends remember Bill for the example he set under enormous personal disappointment and pain, for the open friendship that radiated from him, for his firm mindedness, for his kindness, for his justness but overriding all else for his overabundant mischievous good humour.
Father Dom Anselm STONER (11 April 1995, aged 83)
Fr Dom was born George Stoner in 1912, at or near Port Alberni, Vancouver Island, Canada, then moved with his parents and sisters to Tasmania. As a young man he became a Catholic, and applied to join the priesthood there and then. When not accepted, he spent seven years in electrical work, then joined the Friars of the Franciscan Order. That's where he got the nickname Dom, and it stayed with him. It had nothing to do with "Dominic"
Dom was ordained a priest in 1946 and taught the next year at St Anthony's Seraphic College: our juniorate for friar-candidates or seraphs, myself included. Then he worked his way to the New Guinea mission the hard way, as crew on our mission boat, MV Madonna. A handy man had a value in the mission team, and Dom found his time divided between pastoral work at Arop and Malol (part of the Aitape Diocese) and jobs: engines, boats, sawmills, building, blasting passages for boats—you name it. He hadn't the patience of Job, but how many of us have? He certainly didn't bear a grudge, not even when he knew his opinion about superiors was well founded.
Dom was also pastor of Sissano for a while and built the convent there. Life was a struggle, but he thrived on a challenge. About 1962 he became pastor of Ali, and lived there much of the next 22 years. Combining his skills with the Alis' sea-going traditions, he set up boatbuilding as both a small scale industry and a way to ensure their own all-weather transport. Gradually clans built boats of their own, and hunger was no longer a necessary evil when bad seas prevailed. A sail or a paddle won't get far in the north-west season. Till the Pacific War, the S.V.D. missionaries used steam launches, but these did not reappear after 1945.
It was Dom who fitted inboard motors in the mission dinghies for Malol-Arop­Sissano, and then one to supply our Seleo school. When I got there in 1956 our little Morning Star was the only powered boat about. Dom's slipway at Ali changed this.
He remained a colourful character; gracious host and story-teller, unpredictable turn of phrase…. and a deep faith.
He left his mark on Port Moresby in the late 70s through early 80s and again after he finally retired from Ali. He'd see us onto and off flights, take us shopping and leave us with the cashier, or spend hours for us at Migration Office. To Dom it was a Rosebush, and one didn't ask why. Transit in Moresby can be a hassle, but with Dom it was never boring.
I spent time with him in Brisbane, and our sharings were good for us both. Colourful was still the word for him, with his quick wit, unexpected insights and turns of phrase, and his pet aversions. He's at peace now and may God rest him. His latest observations on his present surroundings must be priceless.
From an article by Tim Elliott titled Fr Dorn Dies at Kedron in the Bulletin of the Vice-Province of St Francis, Papua New Guinea Solomon Islands, Vol. 12, No. 3, June 1995
Leslie Colin McMAHON (2 January 1996, aged 55)
Arrived in PNG in 1984, served in Port Moresby, Lae and Rabaul, departed 1995. Survived by his wife Elizabeth. No further information available.
John Alexander STITT (3 June 1996, aged 78)
John worked in PNG from January 1955 to April 1973 as a Technical Officer with Transport. He joined our Association in 1973. His wife pre-deceased him. No further information available.
Norman John CAMPS (27 April 1966, aged 65)
Norm was born in Botany, NSW, in 1931. In his early years he enjoyed the outdoors. After a stint with the CSIRO, he took a position with the Australian Museum in Sydney and at the same time undertook a special Museum Course in zoology, biology and other relevant sciences. Many field trips to outback Australia came his way. One expedition, which was to change the course of his life, was to New Guinea where his job was to collect and prepare hundreds of species of birds and mammals.
Norm was offered a partnership in coffee plantations, with a lease secured in a new area of the Waghi Valley to be opened up to settling. He married Esma in early 1955 and that year he and Esma set up house in Mt Hagen in a bush materials house where they lived for seven years. Four children were born during their time in PNG. Norm became involved in civic and business affairs as Mt Hagen evolved from a 'station' to a town. He was highly regarded by the local people who sought his advice and assistance in many ways. With his love of wildlife and scientific interest in flora and fauna, Norm gave much of himself, and his time, to the Baiyer River Bird of Paradise Sanctuary and the Bensbach Wildlife Lodge. The family moved to Australia in 1975.
Norm is survived by his wife Esma, children Stuart, Scott and Roslyn, and grandchild Joanna. Esma Camps
Clive NICHOLLS (31 May 1996, aged 47)
Clive Nicholls died from a heart attack in the Caloundra Hospital, Qld. He is survived by his wife Jean and sons David and Geoffrey, who live at Wurtulla on Queensland's Sunshine Coast. Clive went to New Guinea in 1969 as a Patrol Officer and spent most of the next 13 years in the Morobe Province. His final posting was ADC Kaiapit. He then worked for NG Goldfields and later for Exploration PNG until 1992. He survived a near fatal helicopter crash in the Tan area in 1988.
In 1992 Clive joined with George Leahy and former ADC Ian Thomson to form Oilmin Field Services headquartered at Mt Hagen. Oilmin provides a variety of field services to mining and petroleum companies and is now the leading company of this type in PNG today employing mainly former expatriate and national 'Kiaps'. Clive was considered to be a first rate 'bushman'. Bill McGrath
Henry Metcalfe CUNNINGHAM (26 March 1996, aged 71)
Worked in PNG from May 1956 to December 1977 as Senior Works Supervisor with the National Works Authority. He was single at retirement. No further information available.