Vale December 1995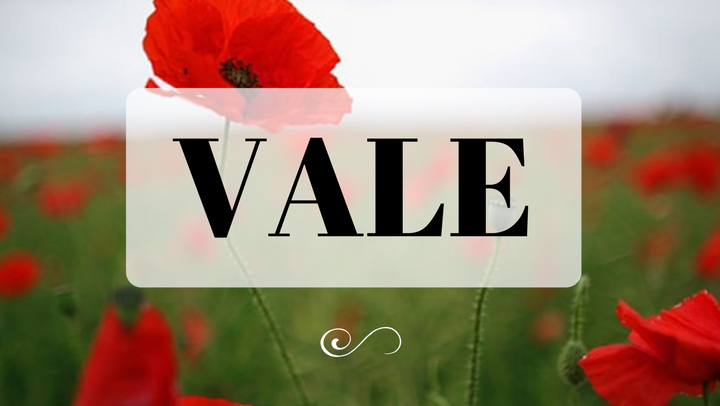 BRITTAIN, William Samuel | CARROLL, Anne Margaret | CHAMBERS, Keith Mataitini | FRANKLIN, Jean | GILCHRIST, Margaret Helen | HARRIS, Raymond Hilton | HUTCHINSON, John Grant | KIMMORLEY, Corbett William | LAPPIN, Joyce | MORRIS, Grainger (Blue) | ROSS (neé INKSTER), Doris May | RYE, Frederick Thomas | SHEPPARD, Edna Anne | WATKINS (neé MOORHOUSE), Dorothy Stewart | WEBSTER, Patricia Frances | WINTLE, Lorna |
Keith Mataitini CHAMBERS (20 October 1995, aged 85)
A son of pioneer missionaries, Keith already had the islands in his blood when he made his way to Madang in 1933. His father was the Rev. W. J. Chambers, who together with his wife, arrived at Raluana, New Britain, in 1893 to start their life-long missionary work for the Methodist Church. Keith was born in 1910 at Rewa in Fiji, where his father and mother also spent many years in the mission field. As a mark of mutual respect by the missionaries and the people they served, their youngest son was christened Keith Mataitini. Keith bore this name with pride all his life.
After two years with W.R. Carpenter & Co. in Madang and Rabaul, Keith received an appointment to the Department of Customs in the New Guinea Administration in 1935. This appointment enabled him to send for Jean and they were married in St George's Church of England, Rabaul, in January 1936. During the years up until the Japanese invasion, they enjoyed life and work in New Guinea which earned them a place in the ranks of the 'be-fores'. As well as his work for the Department of Customs and the social activities of pre-war Rabaul, Keith was a keen baseball player. He enlisted in the newly formed New Guinea Volunteer Rifles and rose to the rank of Sergeant with the army No. NG64 in the Machine Gun Company. Like so many, Keith and Jean have their own story to tell of life before the war and of the eruptions of volcanoes, Vulcan in 1937 and Matupi in 1941.
Late in 1941, Keith, Jean and their ten day old baby, Helen, were among the last few groups of the civilians to be evacuated to Australia prior to the Japanese invasion. Unable to return to Rabaul, Keith re-enlisted and was transferred to the 3rd Australian Army Tank Battalion until he was called up for the Australian New Guinea Administration Unit (ANGAU) in 1942. He served in Nadzab and the Milne Bay area. When he received his discharge in 1945, Keith went straight back to New Guinea and was one of the band anxious to begin the rebuilding after the devastation of the war. His first posting was to Madang as Collector of Customs. He was joined in 1946 by Jean and their two children, Helen and Ralph (born in Sydney during the war).
Like all those eager young people in the early post-war days, Keith and Jean have their own tales of fun and hardship. One special problem for Keith in those very early days was how to safeguard the customs duties which were often paid in cash. There were many nights that Keith and Jean slept with hundreds of pounds (large sums in those days) under their mattress. After Madang Keith was transferred to Rabaul and then to Port Moresby. Each transfer meant promotion and he retired from the PNG Administration as the Chief Collector of Customs. With this job came a seat in the Papua New Guinea Legislative Council, on which Keith considered it an honour to serve.
After his retirement from PNG in 1965, Keith was appointed to the Commonwealth Film Censorship Board for a two year period. Keith's years of retirement were spent living quietly in Sydney and he died on 20 October after a short illness. He is survived by his widow, Jean, daughter, Helen, and son, Ralph. Details provided by daughter Helen
Raymond Hilton HARRIS (26 October 1995, aged 78)
Ray Harris gained his private pilot's licence in 1936, aged 18, at the Broken Hill Aero Club. He joined the RAAF as an instructor during WW II, serving at Cunerdin, WA, and Deniliquin, NSW. He then trained on Kittyhawks and served with 82 Squadron in 1944 in Morotai and Labuan. Discharged in 1945 he returned to Broken Hill to train as an underground surveyor and then instructed at the Aero Club.
Ray moved to Lae PNG in 1948 to fly for Taylor's Air Transport, then Guinea Air Traders and later Mandated Airlines. In 1952 he became one of the founders of Territory Air Lines and flew as Chief Pilot until August 1954 when he joined the Department of Civil Aviation as Examiner of Airmen, based in Port Moresby. He also became involved with the Papuan Aero Club, acting as Honorary Flying Instructor. In 1959 Ray became Superintendent of Flying Operations and remained with the Department until 1975 when he retired and settled in Mapleton in Queensland.
Patricia Frances WEBSTER (25 October 1995, aged 70)
During WW II, Pat was a member of the Women's Auxiliary Australian Air Force (WAAAF) from 1943 to 1946. In November 1950, she married Norm Webster who went to Port Moresby in 1953. There he was joined by Pat in February 1954 when married accommodation became available.
Pat then worked in the Port Moresby Veterinary Laboratory at Kila Kila between 1954 and 1958. Then they moved to Kavieng where Pat worked at New Guinea Co. 1959-60, then at Government Stores Samarai 1961-63, then Bulk Medical Stores Port Moresby 1963-68 and finally Bulk Medical Stores at Madang from 1968-75 when they returned to Australia.
Between 1976 and 1993 Tricia, as Pat was now known, worked variously at St Hilda's School, Southport, St Mary's School at Kingaroo, Western Pathology at Darwin, Primary School, Kununurra and finally at St Teresa's College, Abergowrie (Ingham).
Pat was very involved with Drama Groups in Port Moresby and Madang. She acted in and produced plays, but her forte was Musical Comedy, producing such shows as Me and My Girl, Wedding in Paris, South Pacific, Guys and Dolls, and Calamity Jane. She obtained her letters in Speech & Drama (A.S.D.A.) in 1985, her first love. She utilised this talent in schools in which she worked and also assisted in English Education at Abergowrie.
Pat is survived by her husband, Norm, daughter, Margaret Davoren and three children, and son Michael and two children.
Lorna WINTLE (31 August 1995, aged 82)
Lorna was born in Manly, NSW, in 1913 but spent her school years in Mittagong. She did a secretarial course and was prized by her associates in business as an accurate and highly intelligent legal secretary.
After some years in Wollongong and Sydney she went to work with the Administration in Papua New Guinea and with the Commissioner of Land Titles (Mr McCubbery) for nearly 20 years prior to PNG Independence. When she returned to Sydney she worked with the Corporate Affairs Commission.
Although she never married she led a very full life and was very active in sports in her younger days, particularly golf and tennis. Unfortunately her latter years were spent in poor health and her passing is to some extent a release for her. Although she outlived many of her friends she remained very loyal to those remaining and they will remember her with great affection.
Grainger (Blue) MORRIS (31 August 1995, aged 70)
Blue, as he was known by most people who knew him, was born at Emu Plains, NSW, and in January 1947 became a Co-operative Officer in the Co­operative Branch of the then PNG Department of District Services and Native Affairs. In time he rose to the most senior position in the Branch, that of Registrar of Co-operative Societies. He was an innovative officer and no doubt sometimes became frustrated by the time it took to bring about change in the Territory Public Service.
He resigned from the Administration in 1959 and took up a block of land in the Warangoi area in New Britain under the Ex-Servicemen's Settlers Scheme. For the next 20 years he was a respected member of the Kokopo/Rabaul community. He called his plantation C.B. (Connie & Blue) and later purchased Illalangi Plantation, an adjoining property.
Blue was a very keen and competent fisherman and orchid grower, also an active member of the New Guinea Planters' Association, the Rabaul Gun Club and the Takubar Yacht Club. He was regarded as a "character" by some, at times controversial, but always willing to help where he thought his talents could be of use.
He is survived by his widow, Connie, and children Wendy, Grainger, Megan and Tracey.
Anne Margaret CARROLL (11 August 1995, aged 81)
Anne was the widow of Superintendent Jack Carroll of the RPNGC, who joined the Force July 1946, retired March 1969 and passed away in January 1988. They both spent many happy years in PNG including postings to Rabaul, Lae and Port Moresby, amongst others. Jack and Anne retired from PNG to Alexandra, Victoria, and enjoyed a long and much quieter lifestyle. Anne was always good for a yarn and shared with her family and friends countless anecdotes of her time in PNG. She is survived by a niece, Diane Davine, and no doubt many other relatives. Diane Davine
Doris
May ROSS (neé INKSTER) (1 September 1995, aged 95)
Dorrie was reared on the family property "Three Lakes", in the Elliston District on Eyre Peninsula. She trained as a teacher and spent several years teaching in South Australia at Elliston, then Merindie, and finally Thebarton where she remained for some time.
She eventually gave up teaching to join the clerical staff of Wau gold-mining undertakings but had to leave hurriedly when the Japanese began their offensives throughout the Pacific. In company with quite a number of other women she had to leave with very few possessions.
In Adelaide she worked in munitions manufacture while her future husband, Claude Ross, was employed in the manufacture of diesel powered work-boats for the armed services.
When hostilities ceased, Claude and Dorrie were married, then went with a couple of Claude's mates prospecting for gold inland from Kieta on Bougainville. They didn't find much gold, but found many traces of copper (which did not interest them), so they moved to Rabaul where Claude set up a diesel repair business. Dorrie became a teacher in the European School but later, when Claude died suddenly, she returned to Adelaide. In later years she became house-bound and moved into a nursing home where she died peacefully on 1 September 1995.
William Samuel BRITTAIN (29 March, 1995, aged 67)
After service in the South Australia Police, Bill joined the RPNGC as a Sub Inspector in 1966, and served at Port Moresby, Wewak, Mt Hagen, Kieta and Sohano, before leaving the force in 1959 to become Chief Security Officer for Bougainville Copper Ltd, a position he held for 5 years before returning to South Australia to work with Wormalds Security and then Australia Post. He is survived by his widow Joan, whom he married in Bougainville.
Corbett William KIMMORLEY (24 September 1995, aged 76)
The following is the Eulogy delivered at Kim's funeral at Penrith, NSW, on 27 September 1995 by Ted Hicks, OBE.
As one whose association with 'Kim' (the name by which he was most usually known to all his friends) goes back almost fifty years, I deem it both a privilege and an honour to deliver this eulogy to a man who, throughout all those years, I have always felt proud to call my friend. With the cessation of hostilities associated with the 1939-1945 War, Kim, like myself, was serving with the Australian Army in New Guinea. Following our demobilisation from the armed forces at the end of 1945 we both joined the PNG Provisional Administration as Patrol Officers with the Department of District Services and Native Affairs, thereby embarking upon uniquely interesting and challenging careers which were to continue a further three decades into the future until Papua New Guinea eventually attained Independence from Australia in 1975, at which time our services to the newly independent nation of Papua New Guinea were no longer required.
As I recall it, for the first 20 years or so of his career as a Field Staff Officer (that is to say as a Patrol Officer initially, then as an Assistant District Officer, District Officer, and so on up the ladder of responsibility and seniority) with the Department of District Services and Native Affairs, Kim served in a number of Papua New Guinea's many administrative Districts, commencing with the Morobe District in 1946, followed by postings in New Ireland, Manus, Bougainville and New Britain. In 1953, while serving as Assistant District Officer at Lorengau in the Manus District, Kim married Elaine Jones who was at that time the Sister in charge of the Hospital at Lorengau. In 1946, Elaine had been one of the first Australian Nursing Sisters to take up duties in Port Moresby with the post-war civil Administration of Papua New Guinea.
From the Manus District, Kim transferred to Bougainville where, in the latter half of the 1950s, he served as Assistant District Officer at District Headquarters in Kieta. Around 1959/60, by which time he had more than adequately demonstrated a comprehensive appreciation of the many and diverse problems confronting the people of Papua New Guinea as they travelled the difficult road to self-government and eventual Independence, Kim transferred from the Field Staff of the Department of Native Affairs to take up an appointment as Commissioner with the Land Titles Commission.
With approaching Independence, the urgency attaching to the settlement of land ownership disputes throughout the length and breadth of Papua New Guinea increased markedly. Many such disputes were of long standing and bitterly disputed between the parties, so that the judgements of the small complement of Land Titles Commissioners almost invariably called for the patience of Job and the wisdom of Solomon, in much the same way as did the decision of the Judges of the High Court of Australia in the now famous Mabo Case relating to Aboriginal land ownership here in Australia.
Undeterred by such difficulties, however, Kim applied himself to the task of adjudicating disputed titles with commendable skill and diligence; indeed many of the decisions handed down by Corbett William Kimmorley during the decade or so before Papua New Guinea attained Independence would have done much towards the stabilisation of traditional land ownership patterns in many and diverse areas of that country where, since time immemorial, no such stability had ever existed.
The end of Australia's 'colonial' administration of Papua New Guinea brought to a close the careers of hundreds of 'overseas' officers whose role it had been to work with the native people and their institutions in preparing Papua New Guinea for independent nationhood which, it will be recalled, was celebrated 20 years ago this month, on the 16 September 1975.
It was not until some little time after I had returned to Australia and a premature retirement that I learned that Kim and his family had also retired to the lower Blue Mountains, and I still recall the pleasure I felt to know that there were these old and dear friends from my New Guinea years living not far away, whom I could still visit occasionally and share reminiscences about 'those good old days'.
It was Kim's nature to always be gainfully employed one way or another. He was, over recent years, closely involved with, and supportive of, the Society for Growing Australian Plants at Glenbrook, the Creative Arts Centre, also at Glenbrook, and was an active Friend of the Lewers Gallery, Emu Plains, being himself also a successful painter and sculptor.
Kim also continued to maintain his associations with Papua New Guinea, and was lately engaged in the writing of his memoirs. I am not sure just how far he had progressed with the latter project; however, for history's and his own family's sake, I hope that the wealth of knowledge and experience acquired during his lifetime is on record and has not been lost forever with his passing.
By way of concluding, I recall some remarks made by (the later) Sir Michael Somare, first Prime Minister of Papua New Guinea, on the occasion of my own retirement in 1974. He told those present of how, as a small boy, he had been taken by his father (who was the chief of his tribe) into the jungle in order to ensure that he properly learned the art of bushcraft and survival. On one such occasion he enquired of his father why, as they moved through the jungle, he from time to time cut a small 'blaze' on a tree as he passed. To which Somare Sana replied that it was to serve as a 'signpost' by means of which the way back home was clearly marked, so that one should never become lost.
The Prime Minister went on to say that, if he had any regrets in relation to his country's upcoming Independence, the one which probably concerned him most was the fact that, with the retirement of so many Officers of the Australian administration, all those valuable skills which had for so long been directed towards the training and preparation of his people for self-government were about to be lost. He could have paid me no greater compliment on the eve of my own retirement after more than 32 years working in Papua New Guinea than to say to those present that the District Commissioner, an Australian, whom they had gathered to farewell that night had indeed left his 'blaze' on trees throughout the length and breadth of Papua New Guinea, thereby ensuring that proper direction was provided for his people on into the future.
The analogy made by Sir Michael Somare all those years ago is one which can certainly be applied equallyto so many of my colleagues who served the emerging nation of Papua New Guinea in a wide variety of fields over the many years of Australia's administration of Papua New Guinea as that country progressed from the stone age to Independent nationhood. Foremost amongst those deserving of such accolade would most certainly be Corbett William Kimmorley, to whom the Papua New Guinea Nation owed much, and to whose life and achievements we are met to pay tribute this day.
It now only remains for me to extend, on your behalf, to Kim's wife Elaine, to daughter Margaret and son William and their families, our heartfelt condolences and sympathy in their sad bereavement, while at the same time giving thanks to God for providing us all with the opportunity of knowing such a man as Kim. So Vale old friend, your memory will stay with us all.
John Grant HUTCHINSON (2 August 1995, aged 79)
John joined the PNG Administration as an Accountant in July 1934 with the Department of the Treasury and retired in 1955. No further information available.
Dorothy Stewart WATKINS
(neé MOORHOUSE) (2 September 1995)
Widow of Donald Edward Watkins, Chief Supply Officer with the PNG Department of Social Development and Home Affairs, who retired in February 1971 and passed away in March 1992. No further information available.
Joyce LAPPIN (19 August 1995, aged 72)
Joyce was the widow of James Hamilton Lappin, who was a Senior Technical Officer with the PNG Department of Posts and Telegraphs from March 1957 to May 1969 and passed away in September 1989. No further information available.
Edna Anne SHEPPARD (26 October 1995, aged 88)
Widow of William James Sheppard, who worked for the PNG Public Service from 1959 to 1970 and passed away in November 1990. Survived by son Ron Nicholls. No further information available.
Frederick Thomas RYE (17 February 1995, aged 61)
Fred was a Valuer with the PNG Department of Lands, Surveys and Mines from 1958 to 1975. No further information available.
Margaret Helen GILCHRIST (19 August 1995, aged 46)
Widow of the late Robert Gilchrist formerly of Lae, PNG. No further information available.
Jean FRANKLIN (11 August 1995, aged 100)
Formerly of Wau PNG and widow of the late Robert Franklin, she is survived by son, John, and grandchildren Wendy and Natalie. No further information available.