Vale September 1989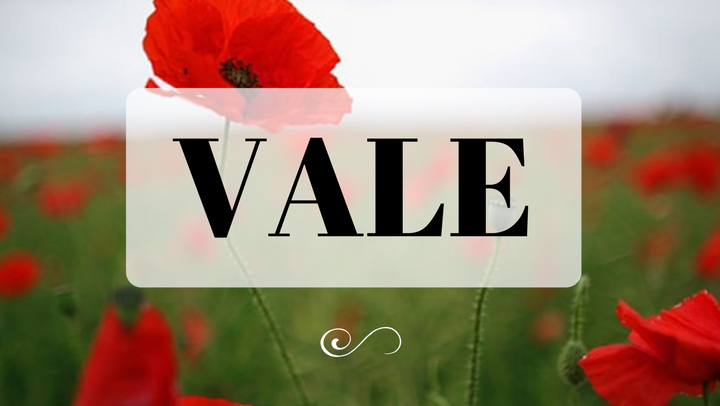 BURLEY, Len | CAMPBELL, Jan | CHAMPION, Ivan Francis, OBE | CORIN, Barry Edward | COTTON, Walter Squire | CRELLIN, William (Bill) Winter | ELLIS, Thomas William, MBE | FOX, Dorothy May | HOGBIN, Herbert Ian Priestly | LEWIN, Charles William | MOLLISON, Patrick John | O'DONNELL, Gustav Charles, MC | PEARSALL, Stanley John | PENDRIGH, Michael, BEM | ROGERS, Evelyn Margaret | TAPIOLI, MM |
Ivan Francis CHAMPION, OBE (12 August 1989)
Ivan was born in Port Moresby on 9 March 1904, eldest of the three sons of H.W. Champion, Government Secretary, and his wife Florence. (The second son, Alan, died in 1988 and the third, Claude, in 1972. All three sons of course joined the old Magisterial Service and achieved high office.)
Ivan won fame as the leading explorer of Papua, even as the late James Lindsay Taylor was the premier figure in New Guinea exploration. Ivan joined the Service in November 1923. He was posted to the remote Kambisi Police Camp, Central Division, in 1925 under Charles Karius, Assistant Resident Magistrate. Champion subsequently was Karius' companion on the two great journeys of the North-West Patrol, which made the first crossing of PNG between 1926 and 1928. Champion later published Across New Guinea from the Fly to the Sepik, an acknowledged classic in the literature of exploration.
In 1936 Champion, accompanied by the late C.J. Adamson, led the Bamu-Purari Patrol and, from November 1937 to January 1940, was in charge of the exploration of the Southern Highlands from the Lake Kutubu Police Camp.
Ivan served with distinction as a naval officer during the Pacific War, as the skipper of the ex-Papuan Government yacht, Laurabada, and as a pilot and marine surveyor. After the war Ivan became Assistant Director of District Services and Native Affairs and was Acting Director from 1949 to 1951. He was in charge of the relief operations following the eruption of Mount Lamington volcano in January 1951. Ivan was appointed Chief Native Lands Commissioner in 1952 and was Senior Commissioner of the Land Titles Commission when he retired in March 1964. He retired to northern NSW with his wife, Elsie. They later moved to Canberra where their only child, Ivane, was living with her husband, Harry Plant, and their children.
Ivan's exploratory work was recognised by the award of the Gill Memorial Medal of the Royal Geographical Society in 1938 and the John Lewis Gold Medal in 1951. He was appointed an OBE in 1953.
Ivan will be remembered with affection and respect by the many members of the Association who had the privilege of working for him. With his death a great chapter in the history of Papua has come to an end. He is survived by his widow Elsie and daughter Ivane.
Ivan Champion's entry in the Australian Dictionary of Biography can be read HERE
Thomas William ELLIS, MBE, DFC (2 July 1989)
Tom was born on 5 September 1915, at Creswick Victoria and accompanied his parents to Rabaul in 1923 where his father was Chief Clerk in the Lands Department. In 1933 he joined the Department of Public Health and married Freda Matheson in 1935. In 1936 he was posted as Medical Assistant at Yamil in the Sepik District. During the second world war, he served as RAAF pilot on operations with 31st Attack Squadron and was awarded a DFC and MID.
Post-war Tom rejoined the Department of Public Health and, under the direction of Dr John Gunther, set up the CRTS Medical Orderly Training Scheme. In 1948 he took leave without pay and, in partnership with Jack Thurston, mined gold at Yamil to 1950.
In 1951 Tom transferred to the Department of District Services and Native Affairs and was posted to Madang until 1955. In 1956 he attended ASOPA. In 1957 he was posted as ADO Wewak and in 1958 was promoted to District Commissioner and posted to Western Highlands District where he was noted for his roadworks, encouragement of coffee and tea industries and the instigation of the Mount Hagen Show.
Tom was a Member of the 1st, 2nd and 3rd PNG House of Assembly and in 1967 was awarded the MBE for public service. In the same year he became Director of Native Affairs and later Secretary, Department of the Administrator.
He retired due to ill health in 1973, living at Noosa, Qld, for a couple of years, before entering the Buderim Retirement Village where he remained until his death. Tom is survived by his widow Freda, sons William and John and daughter Lyn.
Michael PENDRIGH, BEM (January 1989, aged 54)
Michael, accompanied by his wife Janet, first saw service in PNG with the Department of Lands, Surveys and Mines as a Land Development Officer at Cape Rodney and was involved with the introduction of Oil Palm to West New Britain particularly in the Cape Hoskins area 1965-69. In January 1969, he joined the Department of Labour as Labour Inspector, New Ireland, based in Kavieng. In 1971 Michael was transferred to Port Moresby and in the early 70s was active with OSAA (Overseas Staffing Assistance Association).
In the early 80s he worked on legislation with respect to Work Permits, Contracts, etc., and travelled three times to Geneva, Switzerland, for ILO Conferences. In 1984 he commenced work in Workers' Compensation and later was appointed Commissioner, Workers' Compensation. In 1986, for his long and loyal service to the PNG Government, Michael was awarded the BEM.
In June 1988, Michael became ill with lung cancer and retired to his family home in Sandy Bay, Tasmania, where he passed away in January 1989. During his illness at home he was visited by his Departmental Head, Dr Rose Kekedo and for the last few days prior to his death present with him from PNG were Mr J.Dai, Commissioner for Workers' Compensation and Mr G. Tarabi, Deputy Secretary, Department of Labour.
The following is an extract from an article in the PNG Post-Courier, Friday 27 January 1989:
Labor Mourns death of great Expat Officer
Labor and Employment Secretary Rose Kekedo described the passing of Mr Pendrigh as a great loss to the Department. Mr Pendrigh had been a hardworking and dedicated officer who was instrumental in the formulation of most labor legislations and more particularly the present Workers' Compensation Act. His death leaves a gap in the department which will be hard to fill for a long time.
Funeral services were held for Michael in both Port Moresby and Sandy Bay, Tasmania. He is survived by his widow Janet and daughters Anna and Julia. Janet has recommenced nursing at the Royal Hobart Hospital, Anna is married and teaching at the Murray International School in Port Moresby and Julia is completing her education in Tasmania.
Len BURLEY (25 June 1989)
Len started in Port Moresby with the Commonwealth Department of Works in 1951. In 1953, his widow Gloria went to Port Moresby to marry Len and accompanied him when he was transferred to Madang in 1954 with the Electricity Commission (ELCOM).
He subsequently became Area Manager with ELCOM at Madang, a position he held for 20 years until his retirement to Australia in 1974. Len and his wife, Gloria, have lived on the Queensland Gold Coast for the past 15 years. He was very involved with Masonry, both in PNG and Australia, was President of his Rotary Club and President of his Bowling Club for some 6 years. Len is survived by his widow Gloria and daughter Donna.
Jan CAMPBELL (22 March 1989)
Nursing Sister formerly of Wewak and Rabaul. Aged 51 years. Died in Newcastle, NSW, after a short illness. Jan, who was Jo Corrigan's sister, went to Wewak in May 1963 and remained there for four years working in General, Midwifery and Theatre. She was also in charge of the T.B. section of the hospital for the last two years of her stay. She returned to PNG in 1968 and worked in the Maternity section of Nonga Base Hospital until her return to Australia in December 1971. She was a much loved person and her sudden death after a diagnosed cancer of only 11 or 12 days cast a gloom over those who knew her.
Patrick John MOLLISON (8 April 1989, aged 75)
Pat was educated at Melbourne Grammar and Melbourne University. He joined the Australian Civil Service in Rabaul in 1935 and in 1936 transferred to the Administration of the Mandated Territory of New Guinea as a Cadet, subsequently advancing to Patrol Officer and District Officer.
He joined the Royal Australian Navy during the 2nd World War and was seconded to the Coastwatching Unit of Naval Intelligence, where he served with considerable distinction on many islands in the Pacific area as Liaison Officer between the United States and Australian Forces. Pat returned to the Administration of Papua New Guinea after the war and in 1957 he was appointed a District Commissioner. In 1959 he was appointed Australian Liasion Officer to Dutch New Guinea, stationed at Hollandia. In addition, he also served in New Britain, New Ireland, The Admiralty Islands, Bougainville and Nauru.
By his friends, Pat was regarded as a very quiet, reserved, gentle man of extreme modesty, good manners and of the highest integrity. He was a keen club man and liked to keep in touch with those he met and served with in the islands.
Stanley John PEARSALL (28 May 1989, aged 73)
Stan served in Port Moresby with the RAAF during 1940/41. Upon discharge as a Flight Lieutenant in 1946, he returned to PNG to take up a Public Service appointment. He served for 2 years as ADC to the then Administrator, Col. J. K. Murray, and from 1948-73 he held a number of administrative positions in the Department of the Administrator. He served briefly as Acting Head of the Department prior to his retirement in 1973.
For many years, Stan had an important low-key co-ordinating role in the affairs of the PNG Administration. He worked closely with Administrators Murray, Cleland, Hay and Johnson and had their confidence. He was well known to successive Departmental Heads, District Commissioners, Australian Ministers and Senior Commonwealth Officers as a source of sound, balanced and impartial advice.
Many people passing through Port Moresby made a point of calling on Stan for a chat. He was a quiet, friendly person of great integrity. He was well respected by those who knew him.
Stan is survived by his wife Anne, son Christopher and daughter Diedre.
Evelyn Margaret ROGERS (27 June 1989)
Widow of Jack Berkeley Rogers, Assistant Public Service Inspector, PNG. No further information available.
Dorothy May FOX (May 1989)
Widow of Charles Wilfred Fox, pre-war Chief Mining Warden Mandated Territory of New Guinea. Survived by daughter Noeline. No further information available.
Barry Edward CORIN (9 June 1989)
Late of Kainantu, PNG. Survived by wife, Rosemary. No further information available.
TAPIOLI, Sergeant MM (12 April 1989)
Tapioli, who came originally from the Arawe area of New Britain, served with distinction during the Pacific War with the original Pacific Islands Regiment and was decorated with the Military Medal. After the war he became a settler at Keravat near Rabaul in New Britain and was several times President of the Native Ex-Servicemen's Association.
He is well known to many Australians who served with him during the war or came to know him after the war. One of our members and a friend of Tapioli both during and after the war has written as follows:
APPRECIATION – W.O. II TAPIOLI M.M.
In memory of Tapioli who passed away 12.4.89. A staunch friend of Australia whom he believed in all his life. A great fellow regimental soldier and personal mate, whose friendship of 45 years is highly regarded. Tapioli is survived by his wife Lul and sons and daughters at Tavilo Block, Keravat, PNG. NX177357 Sgt W.P.Howard 3rd NGIB & Pacific Islands Regiment (Wartime).
Full citation and photo see HERE
William Winter CRELLIN (18 June 1989)
Bill was born in Melbourne, Victoria, on 3 June 1917 and saw service with the RAAF during World War II. He went to PNG in 1946, joined the Department of District Services and Native Affairs and saw service in many areas of PNG including Daru, Kikori, Mount Lamington, Telefomin, Tari, Mendi, Milne Bay and Port Moresby. He was at Mount Lamington immediately after the eruption with the Government Volcanologist, the late Tony Taylor.
After the horrific murders of Harrison and Szarka, two young patrol officers at Telefomin, he arrested the culprits and was subsequently involved in defending them at their trial at Wewak.
Bill was, however, probably best known for his work amongst the Tari people of the Southern Highlands in PNG. Local wars and vendettas were the order of the day when he went there and he quickly brought law and order to the area. He studied the culture of the people of the Tani Basin and their language. He could converse with them and won their confidence, developing a love for the Tari people which remained with him for the rest of his life.
He brought his new wife, Val, to Tari after having built the house to accommodate her. Later, Bill and Val moved to Milne Bay and then to Port Moresby, finally leaving the Territory for Sydney in 1968.
By his many friends, Bill was regarded as a great humane man and a builder. There was an old saying amongst those who knew him "Crellin will help, he knows or will find a way". Bill is survived by his widow, Val, and his son, Anthony.
Gustav Charles O'DONNELL, MC (31 July 1989, aged 76)
Survived by his widow, Diedre. No further information available.
Herbert Ian Priestly HOGBIN (2 August 1989)
A very well known anthropologist who carried out numerous studies in PNG and the Pacific Islands. No further information available.
Charles William LEWIN (25 August 1989)
Charlie was born in Cairns in 1917 and went to Papua with his parents when he was three weeks old. His grandparents were the Platts and his mother was born in PNG.
Before the Pacific War Charlie worked on small ships around the Papua coast. During the war he worked with ANGAU on small ships and was wounded in an air attack in Port Moresby. After the war Charlie was again a small ship's skipper but had to eventually give the sea away because of his health.
He joined the Government Stores Branch at Lae and ultimately retired in 1971 with his wife, Lorna, to Eumundi, a small town about 145 kilometres north of Brisbane. Charlie and Lorna had eleven children, all of whom were born and bred in PNG. He was very well liked in the town to which he retired and his funeral was attended by some 50 local people, together with Jim Sinclair representing the Association.
Walter Squire COTTON (19 August 1989)
Wally, as he was known to his friends, had been ill for some time but, as son, Frank, reports, he was a fighter to the end. "One of the things father used to look forward to was receiving Una Voce and yarns with his mates and myself about our years in PNG. His fascination with the place started during the war when he saw service at Port Moresby and Lae, but it wasn't until 1958 when he was employed with the Agricultural Department as a Mechanical Equipment Officer, that he returned".
Wally's initial postings were numerous, but when his family arrived in PNG he settled in Lae. In the early sixties he was posted to Madang, where he stayed until a couple of years before his retirement, when he returned to Lae. He retired in 1973 and kept active, travelling and doing the occasional job for a mate until his arthritis restricted him. Wally is survived by his widow, Edith, his son, Frank, and his daughter, Kathleen.