Vale December 1999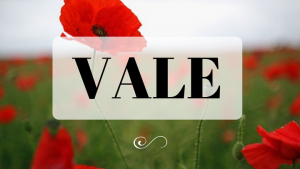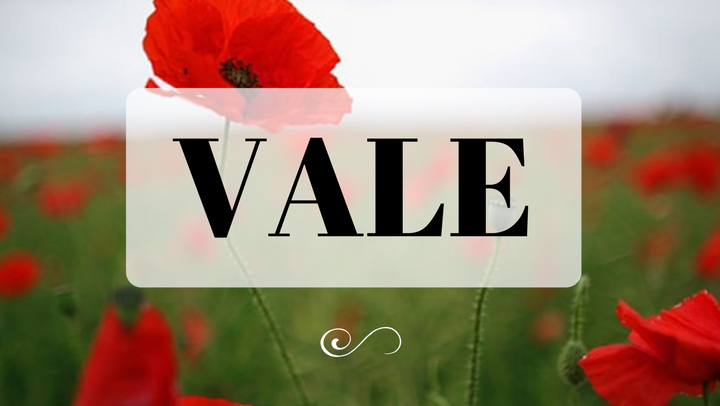 COATES, Jim(3 September 1999) | COLLINS-RUBY, Keith(28 May 1999) | HOHNEN, Margaret(16 August 1999) | NICHOLLS, Norm(17 August 1999) | ORKEN, Max (Marcus Benjamin)(19 September 1999) | REID, Mary Beatrice(29 July 1999) | SANDILANDS, Alexander H(June 1999) | STEVENSON, Raymond Paul John, MBE, CSM(7 September 1999) | WHITCHURCH, Lily(5 September 1999)
Max (Marcus Benjamin) ORKEN (19 September 1999, aged 88)
Max was born in Belfast, Northern Ireland. His family came to Australia when he was three and settled in Melbourne. Max achieved high academic results and represented his school in cricket and tennis. In 1929 he joined the Victorian State Public Service as a statistical officer.
Max first went to Port Moresby in 1938 when he was seconded to the Commonwealth geologist. While on secondment he was offered a position as patrol officer, but this he declined. In July 1940 the 2/11 Battalion AIF was formed and Max joined as an original member. He saw active service in the Middle East and then in New Guinea at Nadzab and Bougainville. He was discharged at the end of the war with the rank of Lieutenant.
Max joined the PNG Provisional Administration in June 1946 initially as a clerk in HQ and then as a patrol officer in Manus, Dam, Lae and Kaiapit. In 1950-51 he attended the second long course at ASOPA in Sydney, graduating as joint dux of the course. He was then posted to Rabaul to relieve the Senior Native Authorities Officer dealing with the development of the Native Local Government Council Scheme. He subsequently served as ADO at Rabaul and Kokopo. From 1955 to 1958 he was the District Officer and a/District Commissioner of the New Britain District.
In 1959 Max was appointed Native Lands Commissioner, Eastern Highlands and later Senior Land Titles Commissioner stationed at Goroka. His jurisdiction covered the whole of the Highlands, and the New Guinea Mainland and Islands. It was from here that he retired in 1973 having spent 27 years in PNG.
Some highlights of his PNG service were:
Executive officer of the PNG delegation to the 3rd South Pacific Conference in Suva in 1956;
Executive officer to the Rule of Law Conference of the International Commission of Jurists held in Port Moresby in 1965;
the part he played in negotiating and resolving the serious riots in Port Moresby between the Army and the Police about conditions of service that occurred in the 1960s.
With his wife and son, Max took up residence on the Sunshine Coast Qld, later moving to Sunnybank Hills, Brisbane. He kept busy in retirement. He was a very competent advocate and put his expertise to good effect by representing ex-servicemen before the Veterans' Affairs Review Board with considerable success. He was a cultured, widely read and accomplished man. He wrote book reviews and published articles. In the latter 1970s he enrolled at Griffith University as a mature aged student in the School of Humanities. He did not seek to obtain a degree. He was an expert in Australian political and social development, especially during the period of the Great Depression. He was also a gifted raconteur, with a seemingly endless fund of amusing and usually instructive yarns. Max enjoyed the comradeship of his friends, particularly at the weekly sessions at the Brisbane Irish Club where he met with his ex-PNG friends.
Max is survived by his wife Sheila, his son Jim, and his extended family. From obituaries by Ken Hanrahan and Doug Franklin
Mary Beatrice REID (29 July 1999, aged 81)
Mary Reid was the wife of the late George William Reid. No further details available.
Lily WHITCHURCH (5 September 1999, aged 82)
Lily Whitchurch, an Education Officer, retired in December 1996. She was living in East Launceston, Tasmania. Describing her work, Kingsley Jackson said "Miss Whitchurch was unique. She lived with these 25 Papuan girls—her 'little rays of sunshine'—and brought them up as her daughters …".
See Part 2 of Kingsley's story, "My PNG Years", in the December 1999 issue of Una Voce [p 27] for further details of his brief contact with her. No further details available.
Norm NICHOLLS (17 August 1999, aged 82)
After a distinguished career in the Australian Army spanning 30 years, Brigadier Nicholls accepted an appointment as Commissioner of Police for Papua New Guinea. He and his wife moved to Port Moresby where they remained for four years. Norm is survived by his wife Dot, three daughters and his extended family. The Canberra Times, 8 October 1999
Raymond Paul John STEVENSON, MBE, CSM (7 September 1999, aged 74)
Like many young Australians of his generation, 'Gunner' Stevenson lied about his age, enlisting in the 2nd AIF in June 1941 at the age of 16. Sent to Malaya with the 2146 Anti Tank Regiment, he was just 17 when he became a POW. He survived the notorious Burma railway and was repatriated from Singapore in October 1945 just before he turned 21. On his 21st birthday he was presented to Lady Mountbatten, wife of the Supreme Commander.
After the war 'Gunner' Stevenson opted for a career in the Army and in 1945 was sent to Japan with the British Commonwealth Occupation Force. It is probable that the 'Gunner' nickname originated from this time since, for the remainder of his Army service, Ray Stevenson was an infantryman.
He served in the Korean War, was wounded, mentioned in despatches and promoted. From 1959 to 1962 he was posted to Port Moresby as the Regimental Sergeant Major of the Battalion, Pacific Islands Regiment, where the redoubtable Jim Norrie was commanding officer. They were a formidable pair, forming a professional and personal relationship which endured many years. Located at Taurama Barracks outside Port Moresby, 1 PIR consisted of PNG soldiers with Australian officers and senior NCOs. It was an interesting period in the history of the PIR, when the soldiers went on strike over pay and conditions. Such behaviour by soldiers was unheard of, but it is a testament to the incredible leadership skills of both Norrie and Stevenson that when the situation was finally resolved, 1 PIR's reputation was not damaged, but was considerably enhanced.
After a period at Ingleburn NSW and a tour of duty in Vietnam, 'Gunner' returned to PNG as Defence Force recruiting officer, a position he held with one brief exception until his discharge from the Army in 1979. He was in PNG at the time of Independence when Nonie was the last Australian Army commander and Colin East his Chief of Staff. After his discharge he was employed at Murray Barracks as a civilian auditor. He retired to the Gold Coast in 1985. His final years were plagued by ill health, a legacy of his captivity, which he bore stoically.
He is survived by his wife Marie, daughters Margaret and Helen and his extended family. From an obituary written by Ross Eastgate, Premier's Department, Qld
Jim COATES (3 September 1999, aged 55)
After graduating from University, Jim Coates went to Wesley College to train for the ministry. Later he gave up theological studies, became a teacher and taught for seven years in Madang and Port Moresby. In 1974 he moved to Canberra where he taught in high schools for ten years. Twice he stood for the ACT Assembly. His interests covered a diverse range of topics. His last major interest was the campaign for an Australian Republic. Jim is survived by his wife Libby and children Sarea, Jessica and James. The Canberra Times, 1 October 1999
Alexander H SANDILANDS (June 1999, approx. 75 )
Sandy was with OTC at Rabaul from 1961 to 1969 where he was well known and respected by the shipping fraternity. Sandy was born in Scotland. After a career at sea he arrived in Australia in 1956 and worked with OTC at Broome, Thursday Island, Perth, Hobart and Sydney. He also spent a year in the Antarctic in 1957. He is survived by his wife Betty and daughter Fiona. Information supplied to Garamut by Les Harpur
Keith COLLINS-RUBY (28 May 1999)
Keith served in the Air Force in PNG during the war. He returned there at the end of 1946 and worked for Sunshine Gold which was eventually taken over by Bulolo Gold Dredging. He spent 34 years as Mine Manager. He also recruited workers for Placer Exploration Ltd. Keith is survived by his wife Valerie, four children, and his extended family. Garamut
Margaret HOHNEN (16 August 1999)
Margaret was the wife of the late John Hohnen, Managing Director of New Guinea Goldfields in Wau from 1948 to 1960, when the family returned to Australia. Margaret is survived by her daughter Jane and sons Giles, Mark, David and John and their families. Garamut