Vale December 1991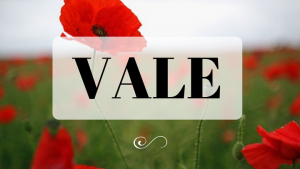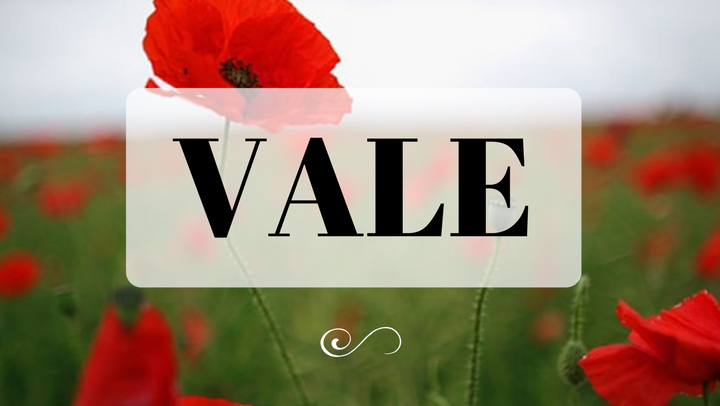 BAILEY, William Reuben | BISHOP, Olive | GREEN, Ronald J | HOWELL, Philip Miles | JOHNSTON, William | KYTE, Robert William | MIDDLETON, Kate | PETTIFER, Dorothy | SHAND, Warner | SLINGER, Vera Lenory |
Ronald J GREEN (12 June 1991, aged 58)
Born on 28 Nov 1932 at Terang, Vic, Ron attended Warrnambool and Geelong High Schools. He went to PNG in 1955 as a cadet patrol officer. From then until 1959, when he commenced a one-year course at ASOPA, he was posted at Morobe, Wasu and Finschhafen. In 1957 Lesley and he were married whilst he was on leave in Australia. After returning to PNG, he served at Menyamya, Bogia, Madang and Bundi. As the historian, Bill Gammage, one of his many friends, puts it, "Ron was really a nambis kiap".
In the 1950s, he commenced studying by correspondence and in 1968-69 completed a BA LlB at the University of Queensland. Between 1970 and 1976, he held postings of two years each: as ADO on magisterial duties at Port Moresby, next with the Dept of Social Development and Home Affairs, and then as Lecturer in Public Administration at the Administrative College. Bill Tomasetti fraternally remembers Ron's work at Adcol as "honed by that prime source of wisdom in PNG: years of work in the field." A fine all-round sportsman, Ron excelled at tennis and Aussie Rules (he represented New Guinea in the 1950s).
Ron, Lesley and their five children left PNG in January 1976 and settled in Adelaide.
As a former lecturer recalls, "Ron tackled the Graduate Diploma in Legal Practice course with great enthusiasm, bringing to his studies a professionalism, and was ever encouraging of younger students…." Admitted as a solicitor in 1978, Rom commenced practice with Chris Vass, a former kiap, and later practised on his own. Ron's legal career was characterised by his compassion to clients and his vital involvement in legal education. Barrister Geoff Britton, who was head of the Diploma course, considers that Ron was the leading mining lawyer in South Australia. "His enjoyment of what he did in practice rather than financial rewards was refreshing. He endeavoured to bring a simplicity to his lifestyle which he considered most should best reflect the way that we in a very lucky society should conduct ourselves."
A man of modesty and high moral standards, Ron was an exemplary husband and father. To Lesley and Graham, Fiona, Petina, Vanessa and Katie goes our deeply felt sympathy.
Following are some comments from ex-Kiap Terry White:
You will be aware that Ron and I shared a number of years as kiaps in the Morobe District. I had the privilege and the pleasure of having him accompany me on a number of patrols in the Finschhafen sub-district. Later we went on to visit villages in the Komba and Timbe areas. We climbed on to the Sarawaged Range which forms the spine of the Huon Peninsula and when we descended to the nearest Komba village of Ilam, Ron received word of a friend who was in some strife in Lae. Without hesitation Ron climbed up over the range again and proceeded down the Markham Valley to Lae—one hell of a walk—to give what assistance he could. Such was the nature of the man. Ron was a strictly 'straight from the shoulder' person. If he disagreed with you or considered that you had acted unwisely or made a wrong decision, he would be the first to let you know. One learnt to value that sort of person. He would never be swayed by idle gossip, would defend any maligned person until the facts were proven and would never hesitate to help anyone in need. Our loss will be the gain of those he has now gone to join in that "haus-kiap in the sky". There too he'll surely pursue his commitment to truth and justice.
Philip Miles HOWELL (6 March 1991, aged 83)
Phil was born in Wallesy, England, in 1908 and came to Western Australia in 1929. He was a Medical Orderly Serjeant in the RAAF based in Singapore during the war and was one of the last to leave when Singapore fell. He also belonged to the "Sempawang Association". After the war he became a Health/Meat Inspector in Western Australia.
He went to New Guinea in 1953 and served in Lae and Madang. Whilst in Lae he became very involved in the Rifle Club and continued this interest when he went to Madang, being PNG Champion for several years. Phil was responsible for the clearing and draining of the ficus which greatly helped in mosquito eradication. He retired in 1964 to Perth in Western Australia where he was employed by the Public Health Department for relieving work as a Health Inspector.
He is survived by his widow, Margaret, who resides in Perth, a son John also in WA and a daughter, Christine, who lives in Melbourne.
Vera Lenory SLINGER (16 September 1991, aged 66)
Vera and her late husband, Cecil, were both born in Temora, NSW, and spent some time in Rabaul, New Britain, where Vera worked at Colyer Watsons and Steamships for varying periods and Cecil was a Project Manager with the Department of Agriculture, Stock and Fisheries. People from Rabaul regarded Vera as a very helpful and popular person. She is survived by her sisters, Flo Begley and Nellie Winbank, and brother, Dave Cupples.
Kate MIDDLETON (7 June 1991)
Kate, who was always known as Ivy, was the youngest child of the Grahamslaws and was the widow of Frank Middleton. She would be remembered by many ex-residents of Port Moresby as she was the Cashier at Burns Philp for many years. She is survived by her elder sisters, Mary (Baldwin) and Margaret (Leydin).
Robert William KYTE (30 September 1991, aged 82)
Robert joined the Department of Trade and Industry in 1953 and was a Collector of Customs when he retired in 1964. He was residing at Port Macquarie prior to his death. No further information available.
William JOHNSTON (20 September 1991, aged 84)
Was a Master in the PNG Department of Trade and Industry from 1959 to 1967. No further information available.
William Reuben BAILEY (8 October 1991, aged 70)
Was a Dental Mechanic with the PNG Department of Health from 1957 to 1969. No further information available
Dorothy PETTIFER (2 June 1991)
Dorothy was the widow of Jack Pettifer, who was with the PNG Department of Posts and Telegraphs. She worked for the Electricity Commission in Boroko, Port Moresby, for a number of years before they retired to Byron Bay, NSW. She is survived by her three sons, Richard, Phillip and Bryan and grandson Jack. No further information available.
Olive BISHOP (25 December 1990)
Olive, well known in Port Moresby, was the wife of Cyril Bishop who worked for John Stubbs. She is survived by her husband, Cyril, and daughters, Kathy and Coralie. No further information available.
Warner SHAND (24 October 1991, aged 77)
Warner Shand went to New Guinea in January 1936 as a Patrol Officer, being posted to New Ireland, Sepik and Chimbu. He joined ANGAU when the Japanese landed, and ended the war as a Major in charge of the troops taking over New Ireland from the enemy.
Post-war, Warner served in various centres including Samarai and Kokopo. He then set up a law practice in Rabaul, and later branches in Lae, Goroka, Bougainville and Port Moresby. Ephraim Jubilee was made a partner, being one of the first New Guineans in private practice. Warner finally left PNG in 1988 although the practice still carries his name.
He is survived by his wife, Gaby, son Roger, and daughter Georgina.