Vale March 1988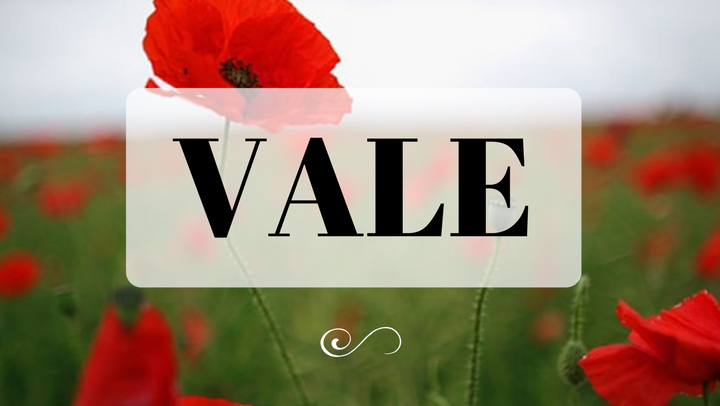 CARROLL, Jack | CROOKS, William (Billy) | CUNNINGHAM, Bill | FITNESS, Wallace | HARGREAVES, Ray | KEINZLE, Herbert (Bert), CBE, MBE (Mil.), MID | LOWNEY, Edward | PORTER, Harry | RIDING, Harry | TATTAM, Ralph | WASHINGTON, Amy | WATSON, Peter | WILSON, Ian |
Wallace FITNESS (3 January 1988)
Professional photographer who served in RAAF 11 Squadron. Joined Administraton 1949, occupied every clerical classification in Lands; retired as Admin Officer 1968. Leaves widow Ingeborg.
Edward LOWNEY (21 January 1988)
Joined NG Administration 1933. Ted was with NGVR and ANGAU, retired as Admin Officer Lands 1967. Leaves widow Ena, also daughter Yvonne, 6 granddaughters and 10 great grandchildren.
Jack CARROLL (22 January 1988)
Came to PNG 1946 and retired as Superintendent of Police in 1969. Leaves widow Ann.
Ian WILSON (25 January 1988)
Senior Technical Officer PWD, retired 1971. Leaves widow Madge.
Amy WASHINGTON (February 1988)
Widow of Ted, who retired as Admin Officer, Lands.
Harry RIDING (January 1988)
Ex Harbour Master Rabaul. Leaves widow.
Bill CUNNINGHAM (15 January 1988)
In North Queensland; thought to be ex Post & Telegraphs
Herbert (Bert) KEINZLE, CBE, MBE (Mil.), MID (January 1988)
Former Director PNG Development Bank. With brother Wallace, Bert developed the rubber and cattle property and gold-field at Kokoda, and later Papuan Air Transport (PATAIR).
Full profile on Wikipedia can be read HERE
Ralph TATTAM (27 January 1988)
In Perth: ex-P.I.R. Major.
Peter WATSON (January 1988)
Ex TAA Rabaul, Goroka, Kieta and Air Niugini, Moresby.
William (Billy) CROOKS (January 1988)
Hotel Madang.
Harry PORTER (December 1987)
Former General Manager, Papuan Skyline Theatres.
Ray HARGREAVES (December 1987)
At Alotau. Son of Losuia, guesthouse/hotel proprietor.