Purchase a hard copy of the current PNGAA Membership Directory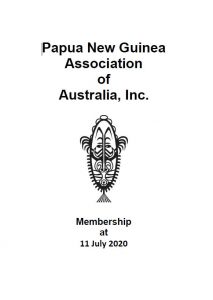 The PNGAA Membership Directory is available in a Hard Copy (size A5) to financial members who wish to purchase one.
Note that a new membership Directory is produced each year around mid year.
This Directory is available to any financial Member is a soft copy (PDF) upon request to membership@pngaa.net
Price for a Printed copy of the Membership Directory is Prices $7.00 plus postage for each copy.