VALES – Dec PNG Kundu 2023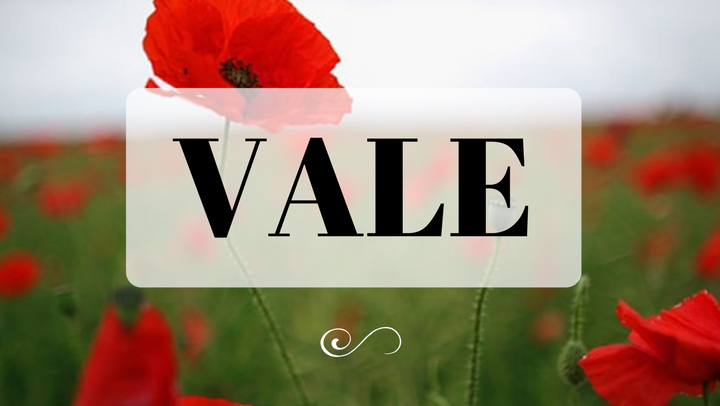 HARRIS | HELEN & JIM | WEBER
HARRIS, Gregory Vincent
23 August 2023
Greg passed away in Flinders Medical Centre, Adelaide after a short illness. He was 75 years old.
Greg's early career as an ABC journalist gave him a life-long interest in reporting, story-telling and film.
He went to the then Territory of Papua and New Guinea, firstly as a volunteer for a brief time with a Catholic mission service, returning in June 1971 as Assistant Patrol Officer. He was on the Assistant Patrol Officer course 29 June 1971.
He served at Baiyer River and Tambul Patrol Posts in the Western Highlands District.
What is beyond any doubt is the fact his experiences made Greg into what he became later in life.
After leaving PNG in late 1974, he served in the Commonwealth Public Service in Adelaide, Darwin, Alice Springs and finally in ATSIC in Canberra.
Greg returned to work in Papua New Guinea with CARE Australia in 1998 and 1999 in the aftermath of the drought raging at the time. This was in part a small attempt to repay Papua New Guinea for what it had given him all those years ago.
Returning to study later in life, Greg graduated with a Bachelor of Arts, Literature and Pacific History, Flinders University 1983; Bachelor of Laws, Macquarie University 1995; Grad Dip Legal Practice, ANU 1996; and Master of Arts, International Development, Flinders 2021 (completed in retirement).
In ATSIC, he played a role in the initial work to establish an indigenous television network, that later became National Indigenous Television, Channel 34. He contributed to the major report on implementing the NITV in 2002, that led to its establishment in 2007.
In 2013, the Australian Government awarded the Police Overseas Service Medal —TPNG Clasp, 2014 to kiaps for services rendered before 1975. Greg was one of the recipients of this medal.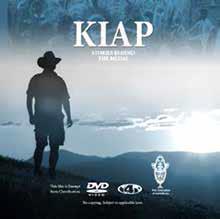 Building on his previous experience in journalism and storytelling through film, Greg co-produced the KIAP – Stories Behind the Medal documentary DVD, which is available from the PNGAA. In the film, patrol officers reflect on their individual experiences of their time in TPNG. Greg produced this film to commemorate the story, the process and the occasion.
His experience in Papua New Guinea without the slightest doubt, formed his personality and character, and laid the foundation of the immensely productive, intellectual and morally courageous person his family and friends knew and admired. In his last days, he talked with great emotion about what Papua New Guinea had meant to him.
His lasting passion was a project to produce a commercial film on the work kiaps did, that was also intended to cement relationships between Australia and Papua New Guinea. He discussed this with a number of people in detail and had already engaged film production professionals to plan and assist his wife, Helen, in furthering this project.
Greg is survived by his wife Helen, who joined him in PNG when he returned in 1998. He will be remembered with love and respect by his extended family and friends.
Helen Prescott & Jim Moore
McGregor, The Venerable Marjorie AM
17 September 2022
I am the youngest sister of Marjorie McGregor, who died on the 17 September 2022, two days before her 91st birthday.
Marjorie was the eldest daughter of Private Sydney McGregor who went to Rabaul with Lark Force and who drowned on the Montevideo Maru.
Marjorie became the first female Anglican Archdeacon in Australia and was awarded the Order of Australia medal (AM) for her service to the Anglican Church of Australia.
Helen Forsyth.
More Information can be found HERE.
LENEHAN, Irene
15 September 2023
We note with regret the death of a long-standing member of the association, Irene Lenehan, on 15 September 2023 at Wyong Hospital. The sad news came in a letter to the editor from her son, Stephen Lenehan HERE, who intends to prepare a vale for a later issue of PNG Kundu. Editor
WEBER, Raymond Edward MBE, ML, MCS
30 September 2023
The vale for Mr Weber will be published in the next issue.