BOOK & ART REVIEWS
Still Waters Run Deep
LOUISA VALENTINE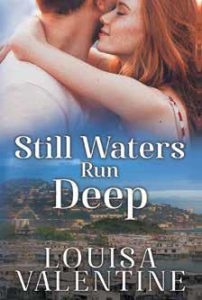 The author lived in Port Moresby from 1969–74, accompanying her husband who worked for Posts & Telegraphs, while she worked for the Department of Agriculture Stock & Fisheries and then the Foreign Affairs Department.
She has been writing non-fiction family histories as Louise Wilson for some years but recently wrote a few 'romance' novels as Louisa Valentine, still with a focus on family life.
She likes to 'write what she knows', many of her long-ago field experiences in PNG are woven into the Still Waters Run Deep story, but not as the gospel truth. The plot involves the life of two expat couples whose lives have not gone exactly to plan.
ISBN: 978-0-6450741-5-4 (digital)
978-0-6450741-6-1 (print)
Published by Louise Wilson, South Melbourne (2022) – 339 pages
Available from: https://books2read.com/Still-Waters-Run-Deep
Cost: eBook $A3.99; hard copy $A30 plus postage.
Papua New Guinea Tok Pisin Dictionary, 2nd Edition
Craig Volker
Tok Pisin is the lingua franca of Papua New Guinea. The language has been developed naturally over the last 150 years by the people themselves, as the means of communicating among the country's many different language groups.
This concise bilingual reference is the only one of its kind in the world, fully revised and updated to provide a comprehensive language tool. With double the size of the previous edition, it is an invaluable resource for speakers of Tok Pisin who want to improve their English, and speakers of English who want to learn Tok Pisin.
ISBN: 978-0195574029
Published by Oxford University Press, ANZ (2023)
Education, 345 pages
Available from: Oxford University Press—Cost: $A22.95 plus $A12.50 postage in Australia and New Zealand
Savage Paradise: Pacifying a Payback Culture
LLOYD NOLAN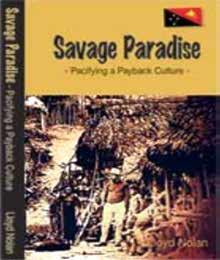 Savage Paradise was written by a kiap, a patrol officer who was there, and saw and experienced at first-hand the people and the places described in this book.
It is about the Goilala, a rugged mountainous region in Papua New Guinea, beginning a mere 100 kilometres north of Port Moresby. Despite its proximity to the seat of Government, established in the latter part of the nineteenth century, the tribes living on the precipitous mountainsides could not be considered 'pacified' until the mid-1950s.
These mountain tribes are numerous, usually small in numbers, but unbelievably fierce and aggressively individualistic. Collectively, like their mountain domain, they are also known as the Goilala. This a story of human progress from warring tribes to civilised co-operation and well-being.
ISBN: 978-1-921452-574, 281 pages
Published in 2022 and available from by Copyright Publishing, Bris.
(email) info@copyright.net.auCost: $A49.50 plus $A15.00 postage in Australia.
Available from: Copyright Publishing, Brisbane
Tidal Kin—Stories from the Pacific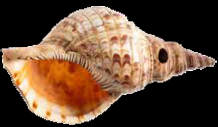 On 7 October 2023, a new Exhibition called 'Tidal Kin—Stories from the Pacific' opened at the Chau Chak Wing Museum at the University of Sydney. Curated by Dr Jude Philip (Senior Curator), Co-Curator Ruth Choulai and Associate Curators Leo Tanoi and Steven Gagau, this exhibition project was developed, designed and installed through collaborative research, literature reviews, discussions with many people in academia and the originating communities with historical and contemporary narratives and perspectives, to juxtapose the theme and stories of the exhibition.
The University of Sydney's Museum exhibition, Tidal Kin, recounts journeys of eight Pacific Islanders who ventured to Port Jackson during the 18th and 19th centuries. It sheds light on Sydney as a significant Pacific port that thrived on travels, trade, celebrations and rivalries and the narratives unfold through cultural objects and voices telling their stories.
An important resource has been https://marinersandships.com.au/ which details the thousands of men, and some women, from the Pacific region who travelled to Sydney throughout the 1800s.
Tidal Kin begins in 1770 with the arrival of the Tahitian navigator Tupaia on HMS Endeavor on Gweagal clan's Country at Kamay (Botany Bay), then follows the passage from homelands to Sydney of Hongi Hika, 'GarryGarry', Bwahrat, King George Tupou I, Puwal, Cakobau and Phebe Parkinson. Each story is also narrated by a descendant or a compatriot.
The great Pacific Ocean witnessed competing quests for power, from colonialism and commerce to Christianity. 'Tidal Kin—Stories from the Pacific' commemorates these connections and extraordinary travels to the small colonial outpost and later bustling metropolis of Sydney.

Tidal Kin exhibits items from the collections which reclaim the free travels of the eight people to Sydney in the 19th century. This travel and freedom came abruptly to an end in 1901 with Federation and the projection of the White Australia Policy onto the lives of many, effectively removing the history of Pacific Islanders in Sydney from the national consciousness. The University of Sydney, with its 50,000 or so students, is a perfect place to rebuild this knowledge for a new era.
There are three Papua New Guinean stories from the eight featured in the Tidal Kin Exhibition.
GarryGarry from Kove, West New Britain, Papua New Guinea who was in Sydney as a tourist in 1836. His story was told by Captain Morrell from whaling times.
Puwal from Muyua/Woodlark Island, Papua New Guinea who was in Sydney with the Catholic mission in 1851, 1856, and 1858. His story was drawn from Marist missionary correspondence.
Phebe Parkinson from Samoa and New Britain, Papua New Guinea who was in Sydney for a holiday, in 1882. Phebe recorded her own story.
For the curators, the journey to craft three PNG stories of the eight individuals featured in this exhibition, with descendants and compatriots, has brought out some surprising information.
GarryGarry – his name was not remembered, or perhaps references another side to the character or origins of the young man.
Puwal – his story was gleaned from the Marist Brothers.
Phebe Parkinson – her story, well known in New Britain and Australia, speaks to the equally frequent journeys of people between different places and islands in the Pacific.
The curators' journey and the experience in putting together the exhibition was also a discovery of the disparity between text by European explorers, traders and missionaries and the oral recollections by indigenous peoples. The different research methods of collating information from a variety of sources, tracking them and relying on people's recollection of ancestors' stories, the person's identity in names, whether spelling or pronouncing them, searching maps to locate places of interest or distances travelled, whilst exploring the landscape, led to interesting outcomes that have shaped the production of the Tidal Kin Exhibition.
The notable outcomes include the undisputed records of events in these stories and the differing perceptions of what was going on from an indigenous point of view, which was recorded at the time, although Bwahrat, King George and Phebe largely wrote their own stories. These were published in the 19th century and later.
There is a treasure trove of material generated by a plethora of Western explorers, traders and missionaries on the Pacific peoples—places of food and fresh water sources (essential for travelling parties), safe harbours from oceanic tropical weather and unfamiliar ocean currents, unwarranted acts of aggression by local inhabitants, places of interest and the daily activities of the people. Part of the challenge was following the threads of interest across several sources of information, deposited across the globe. This part of the research was gratifying due to the ability to reconstruct and follow the individual's footsteps, actions and non-actions as recorded by an outsider.
When it came to verifying the individual story with direct descendants, that is when we began to tread in deep water—identifying the correct location, timeline, the individual and what they did, was akin to acrobatic dancing. Why? More often, the recording of details of the individual was scant, most likely mis-spelt their name, the village and the location with not a lot of detail about the individual, his or her thoughts, what they did, what they did on their return to their village or island.
An example that has a much more interesting outcome was the story around GarryGarry. Steven was able to identify and record the indigenous recollection of this story – it turned out to be quite different to the Western (and recorded) version. So then, what happens when this dilemma presents itself to the curatorial team – both versions are legitimate versions of the same event/s but taken from differing points of view. Our point of view is that it requires both versions to be presented, to provide enough information to the reader to gain an insight into the series of events to make historical sense of it.
Another example is what dumbfounded Ruth when she was researching an individual named Mayer and written up as such. This was not an indigenous name and therefore she struggled to identify the village or area that he may have come from. It was not until she read a newspaper clip from that time describing his dandified appearance, that she realised that his name was actually spelt as Mea. Immediately, she was able to place the probable origin of that name and was able to pinpoint the probable village from an area of 29,998 sq.km. Unfortunately, she was unable to resurrect the recollection of his story through the many leads that were available to her. Mea was just one of a number of individuals who the exhibition had to exclude because of this.
The Curatorial team of the 'Tidal Kin – Stories from the Pacific' is pleased to present and encourage all PNGAA members and the readership of PNG Kundu to visit the exhibition at Chau Chak Wing Museum, University of Sydney. The exhibition, to which entry is free, opens 7 October 2023 and closes on 31 October 2024. For more details, please refer to the website.
https://www.sydney.edu.au/museum/whats-on/exhibitions/tidal-kin.html
Steven Gagau
WANTOK!
Step Inside Australia's Latest Haven for Pacific Culture
The new Wansolmoana: One Salt Ocean permanent Pasifika Gallery at the Australian Museum opened on 13 October.
Wansolmoana was curated by the Australian Museum's Pasifika team and cultural knowledge holders in Australia and the Pacific. This exhibition celebrates the complex, varied and dynamic cultures and languages of today's Pasifika peoples.
Breathtaking objects from the world-renowned Pacific cultural collections of the Australian Museum, are accompanied by contemporary artworks and newly acquired pieces.
Delve into the ties Pasifika peoples have with the past; each other and the environment; a space dedicated to our young Pacific people, a reminder of who you are, where you come from and what you are made of.
Wansolmoana – meaning One Salt Ocean – reflects the cultural significance of the immense body of water that connects the islands and people across the Pacific region.
It blends the wisdom of Ancestors with the voices of the present to ensure a vibrant legacy for future generations through stories and objects from across the region.
More details HERE