Vale September 1987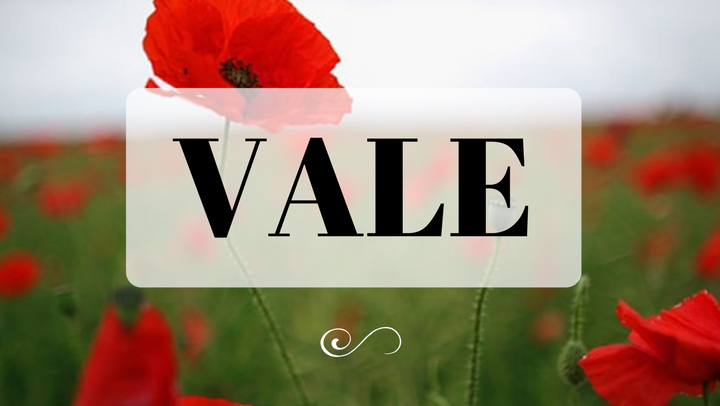 DUNKERLY, J N (Neil) | HAVILAND, Claas | HUMPHREYS, Harry | JEPHCOTT, Sir Bruce | McCANCE, Kenneth (Taps) | McFARLANE (neé Blair), Rhona | McKENNA, Nancy | POLAND, Leo D | TAYLOR, James (Jim) Lindsay | WAKEFORD, John | WAY, A E |
J N (Neil) DUNKERLY (27 June 1987, aged 50)
A Kiap from the early sixties and well known from his Poppondetta days. Leaves a wife and two children.
James (Jim) Lindsay TAYLOR (28 June 1987, aged 86)
Died in Goroka after 60 years service to his adopted country PNG. Leaves wife Yerima, son Jason, and daughters Daisy (in Sydney) and Meg (in PNG where she practices as a barrister and solicitor).
The following tribute was prepared by Ian Downs:
Jim Taylor died at his home near Goroka on Sunday 28 June. Only a few of his Australian contemporaries are still alive and none live in Papua New Guinea. From the beginning, Jim Taylor made New Guinea his real home.
He left the NSW Police Force to join the Police in the Mandated Territory of New Guinea on 5 September 1926 and transferred to the Department of Native Affairs as a Patrol Officer a year later. In those days such transfers were common. The Director of Native Affairs and the Superintendent of Police combined their duties when either one was away on leave. Taylor returned to the Police force as an Inspector in 1928, but transferred finally to D.S. & N.A. and became Assistant District Officer, New Ireland, in May 1929.
As an ADO, most of his work was in the Sepik and Highlands districts. His patrols to the headwaters of the Sepik River, particularly the Upper Yuat, convinced him that huge populations existed in the central highlands and he was impatient for the opportunity to find them. This came in 1933 when he led a joint expedition that included the surveyor Ken Spinks and the Leahy brothers, Michael and Danny, who were financed by New Guinea Goldfields Limited.
The highland country west of Mount Hagen had been observed from the air but remained unexplored until 1938-39 when Taylor, accompanied by Patrol Officer J.R. Black and Medical Assistant C.B. Walsh spent over 12 months preparing for and carrying out what became known as the Hagen-Sepik Patrol. This covered the remaining unknown area of Papua New Guinea extending west from Mount Hagen to what was then the border of Dutch New Guinea (now Irian Jaya).
After war service, Jim Taylor was appointed Director of Native Labour in the post-war Provisional Administration, but managed to become District Commissioner of the Central Highlands instead. He resigned in 1948 to take out mining leases in the Porgera Goldfield west of Wabag but later went back to Goroka to plant coffee. He was the foundation president of the Highlands' Farmers' and Settlers Association until January 1956 but then chose to withdraw from public life and become increasingly part of the New Guinean community. He could speak to Garfuka Gama people around Goroka and to the Banz people in the Wahgi Valley in their own language.
I recall him as an impressive personality, a big handsome man who never failed to create excitement amongst the people when he toured the highlands before the war. He was generous in his help to junior officers. His flair and style in first contact situations made memorable occasions, but he never allowed the people to underestimate the power and authority of the government he represented.
Jim Taylor had a better educational background than most of his superiors. He was a a romantic intellectual, emotionally involved in the country and with the people. His thoughts for their future were years ahead of those in central administration. I much admired the manner in which he blandly ignored the demands of paper-work and any instructions from headquarters which he found tedious.
Apart from his achievements in exploration, Jim Taylor was a model of courtesy, dignity and understanding in his dealings with the people: a model which became the basis for the control and pacification of the New Guinea Highlands before the Japanese War.
Entry in Wikipedia can be read HERE
A E (Bert) WAY (10 July 1987, aged 86)
Pre-war officer, and squadron leader in the RAAF in WW2. Retired in 1953.
Nancy McKENNA (13 July 1987)
Widow of Dr N.V.McKenna, who died in action in 1943. Had lived in South Australia for many years.
John WAKEFORD (23 July 1987, aged 69)
Former Kiap who retired as DC, west Sepik. Served in the Army and was Mentioned in Despatches for his work in Milne Bay.
Kenneth (Taps) McCANCE (13 May 1987, aged 64)
After war service, 'Taps' went to Moresby early 50s with Comworks, later in Kerema and Rabaul. Retired as Public Service Inspector in the early 70s.
Harry HUMPHREYS (July 1987)
Manager of Volupai Plantation for 20+ years, then businessman and supermarket owner on Kimbe. Had been re-elected as Member for Talasea just before his death.
His entry on Wikipedia can be viewed HERE
Sir Bruce JEPHCOTT K.B., C.B.E, B.Sc (July 1987)
Originally chief chemist in the Northern Territory Animal Industry Brach, formerly Didiman, then pioneered the cattle industry in the Ramu, granted a 99 year lease on a property in the Dumpu Valley in Papua-New Guinea and together with wife Barbara established "Dumpu Cattle Company"; elected to House of Assembly and became Minister for Transport in 1973; instrumental in establishing Air Nuigini; knighted in 1983; Chairman of PNG Livestock Development Corporation. He was knighted in the early 80s. Bruce died following six weeks in Royal Brisbane Hospital as a result of a vehicle accident on a road in the Ramu Valley.
Survived by wife Barbara and three children.
Claas HAVILAND (16 August 1987)
Widow of Rupert senior, pre-war police officer, Coastwatcher during WW2 and post-war ADO. Mother of Rupert, PO who was responsible for surveying the road through the Kassam Pass to the Highlands, and Frank (now of Sydney).
Rhona McFARLANE (neé Blair) (28 July 1987)
Rhona came to the Army Hospital in Rabaul with the AAMWS in 1946. After discharge she worked in Wewak, and married Seith McFarlane. In later years she was well known to Gold Coast visitors and residents as the excellent caterer at the the Southport Golf Club.
Leo D POLAND (15 November 1986)
No details available.