Vale – Major General the Honourable Michael Jeffery, AC, AO (Mil), CVO, MC (Retd)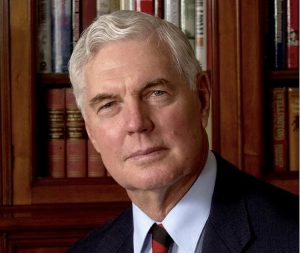 Vale – Major General the Honourable Michael Jeffery, AC, AO (Mil), CVO, MC (Retd) – 12 December 1937 – 18 December 2020 aged 83 years.
It is with deep sadness that we advise that PNGAA Patron, Major General the Honourable Michael Jeffery, AC, AO (Mil), CVO, MC (Retd) passed away peacefully at home on Friday 18 December 2020.
General Jeffery had been Co-Patron of the Papua New Guinea Association of Australia since 2003, the same year he was appointed the 24th Governor-General of the Commonwealth of Australia (2005-2008). Prior to this General Jeffery was Western Australia's Governor and before that, a senior officer of the Australian Defence Force.
In 2005 General Jeffery was also awarded the Honorary Grand Companion of the Order of Logohu (GCL) by Papua New Guinea.
General Jeffrey had two stints in PNG. He served as company Commander of 1 Pacific Islands Regiment from 1966-69 and then, following a tour of duty in the Vietnam War during which he was awarded the Military Cross, General Jeffery became the last Australian Commanding Officer of 2 PIR in Wewak in 1974/5.
General Jeffery supported the Papua New Guinea Association of Australia as a Patron and at various events. He also supported our Rabaul and Montevideo Maru work and events. General Jeffery was a keen reader of our quarterly journal, PNG Kundu, which he enjoyed receiving and reading throughout.
In a recent letter sent to the then Editor of PNG Kundu July 2020, General Jeffery wrote:
Dear Ms Williams,
As Patron of the Papua New Guinea Association of Australia, I am writing to congratulate you and your team on your excellent publication, PNG Kundu. I have the greatest pleasure in reading it as it brings back so many special memories of our time in PNG. It is a wonderful reminder of the history, diversity and culture of the peoples of PNG.
The articles are so interesting, complimented by some magnificent photographs. I also enjoy reading the historical articles as well. Such wonderful stories!
Well done and keep up the good work.
Yours sincerely,
Michael Jeffery

His fondness for PNG was palpable and, at any event, he would be delighted to participate in a chat highlighting some of those great memories and occasionally reverting to Tokpisin which he happily remembered too.
We were delighted that he not only remembered his days in Papua New Guinea, but that he remembered them with enormous fondness and continuing interest.
He was kind and generous with his time and we greatly appreciated his support as Patron. Highlights included the 2014 PNGAA Anzac Commemorative Symposium where General Jeffery gave the Opening Address at the NSW Parliament House (photos from that event are at https://pngaa.org/pngaa-symposium-and-dinner-2014/), being a special guest at various 'Rabaul & Montevideo Maru' events, and his interest with our ongoing project for a Pacific community centre which he firmly supported.
General Jeffery was an outstanding Australian and PNGAA was greatly privileged to have him as a Patron.