Vale December 1985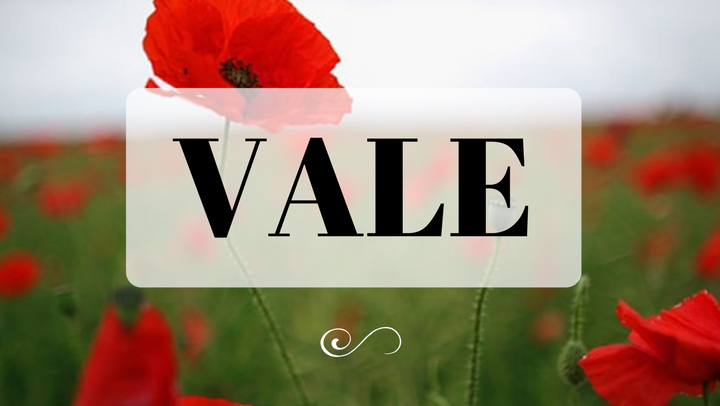 DETTMAN, D J | FLOWER, Jean | GRANGER, Bill | TEE, Irene |
Irene TEE (20 November 1985)
Widow of Sydney Tee, who retired in 1951
D J DETTMAN (Mrs) (August 1985)
At Echuca.
Jean FLOWER (1985)
Well known for her work in the CWA, the Victoria League and the Church. Survived by her husband, Eric, daughters Jan, Diane and their families.
Bill GRANGER (4 August 1985)
Former Lecturer at ASOPA, thence Head of Animal Husbandry, DASF, Port Moresby, later transferred to Dept Territories, Canberra, before retiring in Adelaide.