Tales of PNG Speakers Event – 21 March 2021
Another fa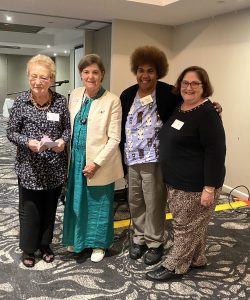 bulous PNGAA event at Hornsby RSL on 21 March 2021 with thanks to Sara Turner.
Speakers and topics were:
Jan Anthony – 'The Way It Was'
Dr Jennifer Gagau – 'Life of a PNG Doctor'
Robin Hodgson – 'Collecting Artefacts and Trading in PNG'
The three speakers were fascinating and entertaining. Diverse topics and experiences were enjoyed and had the audience enthralled.
Thank you to Sara for organising this and to 'Team Sara', her incredible family, always there to help and support.
Special thanks to our wonderful speakers!