SYDNEY Christmas Lunch – 6 December 2020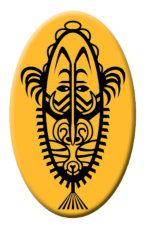 Date: Sunday, 6 December 2020
Venue: Killara Golf Club, 556 Pacific Highway, Killara, Sydney
Plenty of parking/10minutes walk from Killara Railway Station; Disability access available
Time: 11:30am – Registration; 3:30pm – Leave premises
Cost: $70 pp Two course meal
Please advise if you have any special dietary requirements when booking and prior to the event.
Attendees to pay for their own beverages at Members' rates.
Special Guest Speaker: We are delighted that Mr Michael Were has accepted an invitation to be the guest speaker at our Sydney Christmas Lunch on Sunday 6 December 2020.
Michael is General Manager of Open Heart International (OHI), an organisation that for over 25 years now, has been providing medical teams delivering medical services to a range of countries including Papua New Guinea. OHI was a movement that had its genesis at the Sydney Adventist Hospital in Wahroonga. Each year OHI sends teams of volunteer doctors, nurses and other health care professionals to less developed countries where there are inadequate or non-existent health care facilities to treat locals, especially children. The aim is basically to improve the lives of those people through the provision of surgery and to assist in the training of local medical staff.
OHI first began providing cardiac services to Papua New Guinea in 1993 and, over the years, a few of our members have participated in this special team.
Prior to that, no cardiac services were available in Papua New Guinea and only a handful of lucky cardiac patients were able to be transferred to various hospitals in Sydney for surgery, including Sydney Adventist Hospital. Since 1993 an OHI volunteer team, consisting of approximately 50 health care professionals has visited Port Moresby on an annual basis and conducted on average 50 major surgeries during a 2 week period. The PNG project has grown to become more robust over the years and most recently the project has evolved to establish an independent cardiac surgery unit at Port Moresby General Hospital. As with every OHI International Project, sustainability is the key. As a result, there are now PNG surgeons and anaesthetists who are able to provide independent cardiac surgery. A sustainable cardiac surgery service, led by PNG clinicians, is now within sight.
Michael Were is the General Manager of Open Heart International and will be sharing with us some of the journey that Open Heart International has been on in helping to improve the lives of Papua New Guineans.
Note: Because of COVID restrictions, our numbers at this event are limited 60 persons.
We have now reached our limit.
A "wait list" will be maintained in case there are any last minute cancellations. If you wish to be put on the "wait List".
Please contact events@pngaa.net or treasurer@pngaa.net
Sara Turner
E: events@pngaa.net