PNG Tales with Bob Lawrence and Lesley Wengembo – 6 June 2021, Hornsby RSL (Sydney) Book early!
PNGAA's popular speaker series continues on 6 June 2021 with two special guests – book early! All welcome! See below for events details.
PNG TALES No. 2, 2021
SPEAKERS:
Bob Lawrence: "A Short history of the Pacific Islands Monthly Magazine"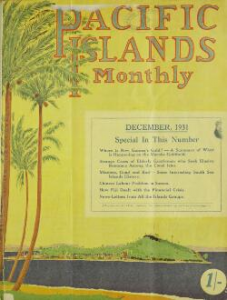 The Pacific Islands Monthly Magazine (PIM) was a brave publication started by Robbie Robson, existing for 70 years together with long-term editors, Judy Tudor, Stuart Inder, Gus Smales and dedicated staff. It became the 'Pacific Bible'.
Bob Lawrence, an ABC News Journalist who was among a group of ABC staff seconded to the National Broadcasting Commission of PNG in the 1970s has written a history of the magazine which suddenly closed in June 2000. PIM informed colonies and nations that span a third of the globe from Torres Strait and PNG through Micronesia to Hawaii, the Samoas and Norfolk and Cook Islands, Nauru, Fiji, Vanuatu and New Caledonia.
PIM told all the great stories of the Pacific. When it suddenly closed in June 2000 what remained was the PIM Lunch where Pacific parliamentarians, planters and the general Pacific public regularly broke bread with the PIM crew, starting from the 1960s. 'The PIM Lunch' remains today.
Bob will share stories of famous Pacific people and places from the pages of this extraordinary Pacific 'tell all'. Further information at https://pngaa.org/new-book-a-short-history-of-the-pacific-islands-monthly-magazine/
Lesley Wengembo: Contemporary PNG Artist
"Art practice and journey via PNG"
Lesley was born in Goroka and raised in Port Moresby. He started painting in 2012 when he followed his mum to monthly craft market at Moresby National Art Theatre. There, he saw the work of the late Martin Morobubuna and was influenced by his work. Lesley's stunning works are mostly portraits and landscape using Oil paint on canvas. He loves painting faces and feels it connects him to his culture and Papua New Guinean identity. Lesley is dedicated to his faith, putting god first in everything. He understands that having a gift comes great responsibility, and with responsibility should come the humility and principles to commit to that gift. ​Art to Lesley is everything.
Lesley is currently studying fine art in Sydney, Australia. He would like to gain more knowledge about world art to take back to his country. He dreams that one day he will create an art movement of international significance. See more at: http://www.grassskirtproject.org/lesley-wengembo.html
Event details:
When: Sunday, 6TH JUNE, 2021
Time: 11am-3pm
Where: Hornsby RSL Club, 4 High Street, Hornsby (Sydney)
Public Transport: Train to Hornsby Station; RSL 5 minutes walk
Parking: Places behind Club & Parking station beside Club
Inform desk that you are attending an event to have your ticket validated.
Disability access is available
Luncheon:
Cost: $40 pp includes Lunch & some drinks (non-alcohol) – Please inform of dietary requirements at the time of booking
CASH BAR ONLY
RSVP: 27 May 2021
Contact: Sara Turner on Email: events@pngaa.net
PAYMENT: CBA/BSB 062 009 Account No. 0090 7724 Reference: PT2 plus first 3 letters of your surname
Please email admin@pngaa.net When payment is made.