NOTICE OF 72nd ANNUAL GENERAL MEETING and LUNCHEON – 29 April 2023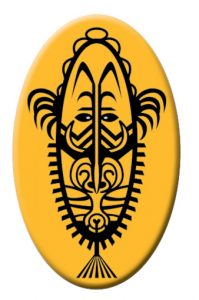 Members are invited to the 72nd Annual General Meeting of the Papua New Guinea Association of Australia Inc. (PNGAA)
The AGM will be held in Sydney on Saturday, 29 April 2023 at the Hornsby RSL, 4 High Street, Hornsby, NSW, commencing at 11:30 am.
Further information regarding this AGM can be found HERE (To access, you will need to be logged in as a member)
All are welcome to attend; however, only PNGAA financial members may vote and hold Association executive positions.
AGENDA
Members present and apologies
Confirmation of Minutes of the 71st AGM – available on the PNGAA website HERE
Business arising from the Minutes
President's Report
Treasurer's Report and receipt and adoption of the Audited Financial Statements for the year ended 31 December 2022
To note the election of the Management Committee of the Papua New Guinea Association of Australia for 2023-24 (refer Rules 16 and 25(2)c of the Constitution)
General discussion
The election of office bearers takes place at the Annual General Meeting every second year.
See page 4 of your March 2023 PNG Kundu for further information about available positions, in particular the treasurer's role, the secretary and the events coordinator.
With the nomination deadline passed on 31 January 2023, PNGAA still needs more volunteers to commit to help the PNGAA. This needs your consideration, now! Nomination forms can be found on the PNGAA website HERE
If you are mailing your nomination form, please ensure that it is received by the Returning Officer, PNGAA, PO Box 250, Kilcoy, Qld 4515 by 5:00 pm on Friday, 28 April 2023. Nomination forms may also be emailed to the Returning Officer at admin@pngaa.net or may be handed to the Returning Officer prior to the start of the Annual General Meeting.
The Objects for which the Association is primarily established are:
To strengthen the civil relationship between the peoples of Australia and Papua New Guinea;

To foster and encourage contact and friendship with Papua New Guineans and promote friendly association among members;
To foster and maintain an interest in contemporary and historical events in Papua New Guinea;
To provide appropriate financial, material or intellectual assistance to projects of benefit to Papua New Guinea as an Association individually or in conjunction with other agencies;
To publish journals, magazines, newsletters, websites, books and other media to inform and educate people about Papua New Guinea and to provide a means of communication among members of the Association and others;
To encourage the preservation of documents, historical and cultural material related to Papua New Guinea; including the production and recording of oral and written histories; and
To safeguard and foster the retirement conditions of superannuated members of the former services in Papua New Guinea.
In pursuance of these Objects, the Association:

will not be involved in, nor engage in, partisan politics; however, this does not prohibit the Association from engaging with members of parliament or public servants in pursuit of its objects; and
may raise funds for its approved projects.
Please note: It is hoped that we will have a speaker at this event – details will be advised as soon as possible.
Following the AGM, a luncheon has been arranged starting at approximately 12.45 pm.
AGM LUNCHEON DETAILS
The luncheon has been arranged and will commence at approximately 12:45 pm.
Venue: The Hornsby RSL, 4 High Street, Hornsby, NSW,
Cost: $50 per person . . . does not include liquor or soft drinks but these will be available from a cash-only bar.
RSVP: Including payment, needs to be by 19 April 2023 please.
The AGM should not take long, and there will be plenty of time for mingling during the luncheon.
There is free on-site parking available to those driving – entrance via Ashley Lane at the rear of the Club.
The train station is nearby. Public transport information Ph: 13 15 00.
Members, their families and friends are all welcome.
PNGAA Membership for those who are not financial members is, of course, available HERE
Please let us know who will be attending by completing the form below.
Payment can be made via Credit card (on the form) or by paying by direct credit (EFT) to the PNGAA bank account.
If paying by Direct Deposit (EFT), please ensure you include your surname and the code 'AGM' in the transaction description —and follow up with a confirming email to treasurer@pngaa.net with confirmation of the payment.
Cancellations advised by Thursday 20 April 2023 will secure a full refund. This is the date we need to inform the Club of our final numbers. After this date we are required to pay for those who do not attend. Please note that this function may be affected by any Covid-19 restrictions applying in NSW at that time. Masks are optional for the AGM.
The booking form is below: