Gobe House opened on site of former ANZ building, Lae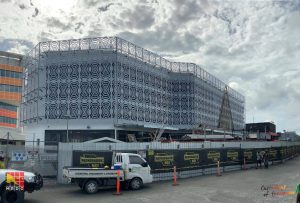 Gobe House, Lae, was recently opened by PNG Deputy Prime Minister and Minister for National Planning, Hon. Samuel H Basil, MP.
The redevelopment is on the site of the former ANZ building that was gutted by fire in 2011. The unique design of the building has attracted interest with the ground floor already fully leased.
The K26.5 million investment by the Mineral Resources Development Company (MDRC) has brought assets of the company in PNG and the Pacific to a total of K6 billion.