Check your your membership expiry on the address label of the December's PNG Kundu- and renew now!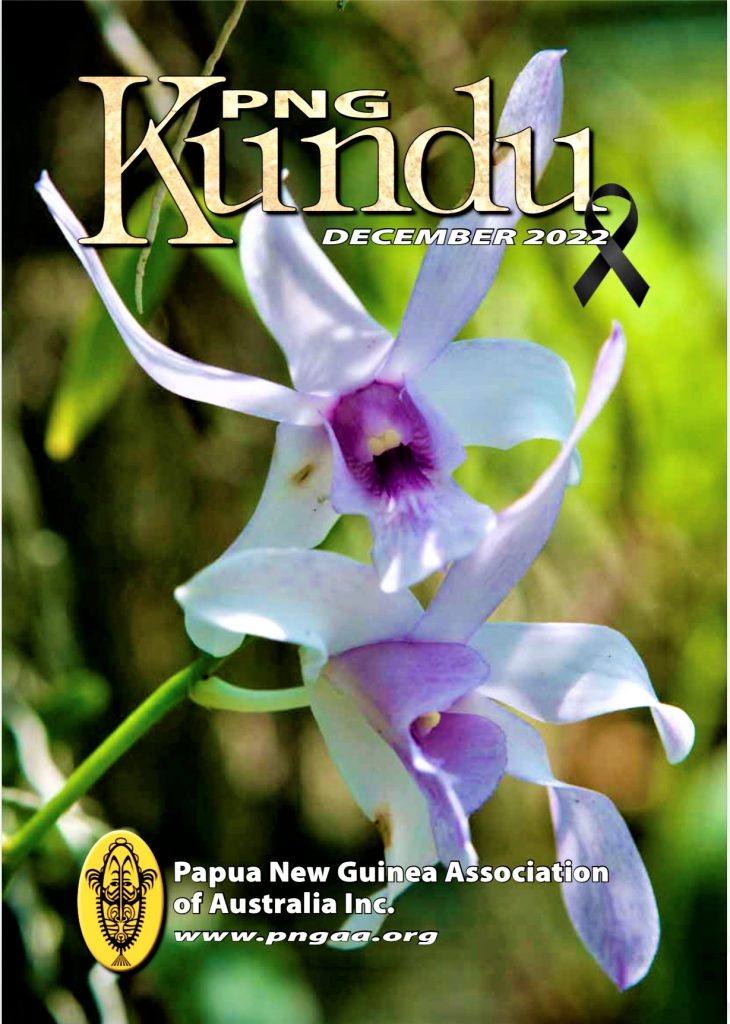 The December 2022 issue of PNG Kundu was posted out on 21 October 2022 and is about to hit members' letterboxes or inboxes.
PNGAA asks that you check your address label on the envelope for your membership expiry date and if you need to renew for 2023, please assist by doing it now. Details are in the Treasurer's Corner of the journal.
And if you are not a member yet and would like to join, everyone is welcome! Go to HERE to join.
PNGAA's colour A4 journal, PNG Kundu, is truly unique.
Annual subscription for the printed quarterly journal remains at $50 within Australia (no increase again this year), whilst additional postage rates apply for other areas, or the rate for a digital membership $33 for 12 months.
PNGAA has a large number of membership renewals falling due in the next couple of months. So that we can assist our voluntary treasurer and membership officer at this busy time of the year (for both you and our voluntary committee), we are asking members to check your subscription expiry date on the address label on the envelope of the PNG Kundu – and, if relevant, to renew before getting caught up in the silly season.
We know that members can overlook checking their envelopes for the membership expiry dates. Yes…you all love to open those envelopes and get in to the journal! If we can remind you now, it will ease the workload later!
Some members have opted for a recurring subscription arrangement so payments will be automatically renewed and you do not need to worry. You are able to check the status of your subscription by going HERE. You will need to have logged on so the system knows who you are.
We regularly hear how people enjoy receiving PNG Kundu, and it is packed with a huge variety of outstanding articles and photos – from taim bipo to now. PNGAA also preserves memorabilia – documents and artefacts – with its PNGAA Collection. The goal is to have a Pacific Community Centre where these can be displayed and used for research and education. If you can assist PNGAA's work with a donation or bequest, you can do so HERE.
The PNGAA has a broad network of members who are interested in the PNG community in various ways including sharing articles and comments in PNG Kundu, getting together for events, fundraising for various projects, writing books and sharing and renewing connections.
Please don't forget to renew your membership as soon as possible!