PNGAA: Victoria Christmas Lunch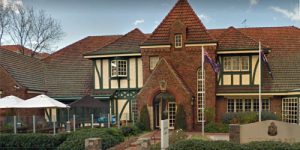 Our Christmas Lunch will be held on Saturday 17 November. Members and friends all welcome!
Venue: Caulfield RSL
Date: Saturday 17 November 2018
Time: 11:30-3:30pm
Lunch: Pre-ordered prior to the day and paid for on day of lunch. More details given once you have booked.
Please contact Yana Di Pietro on Email: coordinator@pngaa.net to book and for any further information.
Parking: At rear of RSL
The program on the day will include
lunch,
our guest speaker John Quinn,
a PNG Artifact display table, books, media & PNGAA tote bags for sale
and of course a raffle.