PNGAA Donatons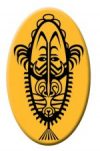 The information below provides detail of the generous donations provided to the PNGAA for the use of PNGAA members. 
For further information about these items, please contact Cheryl Marvell at collections@pngaa.net
Summary of the Course Notes for the 1962 Long Course at the Australian School of Pacific Administration, (ASOPA). The full set of notes are in the collection.