PNGAA Christmas Lunch – Sydney – 2nd December 2023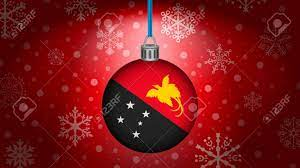 All are welcome!
PNGAA's special Christmas lunch this year will be at an exciting new venue close to the centre of Sydney at Waterview in Bicentennial Park, Homebush.
Bring family and friends and meet new friends!
A 2 course alternate serve banquet menu will the order of the day and will include wines, beer, soft drink and orange juice.
More is planned. We will update you soon.
Date: Saturday 2 December 2023
Where: Waterview Restaurant, Australia Avenue, Bicentennial Park, Homebush
Details of Venue: HERE
Time: 12pm – 4pm
Cost: $90.00 per person
RSVP: 16 November 2023
17 November is the day the venue requests final numbers,
There is plenty of free car parking.
Alternatively, the train to Strathfield joins up with a 10 minute bus service to the restaurant door.
OR there is a pleasant 10 minute walk through the park from Concord West Station.
Payments can be made by either credit card or direct to PNGAA via EFT using the form below.
When registering with the below FORM, please remember to hit "SUBMIT" (at the bottom of the form) to ensure your booking is actually processed. You will receive a confirmation email when the form is processed.
Also advise any special dietary requirements.
As with all venues, there are strict cancellation policies and deadlines which are outside of our control and we must meet.
PNGAA would appreciate your support and prompt registration and payment please.
Bring family and friends! It will be a wonderful day!