Melbourne Function – 22nd July 2023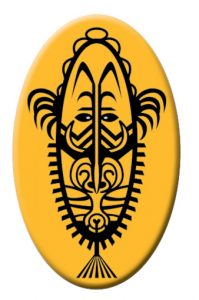 We have scheduled another get together in Melbourne with a special Guest speaker.
This is another chance to get together and mix and mingle with fellow PNGAA and MVM members, meet new members, and renew old acquaintances.
Our special guest speaker will be Andrea Williams – Chair and founding member of the Rabaul and Montevideo Maru group, and a member of the Management Committee of the Papua New Guinea Association of Australia. Andrea's early years were spent on Langu plantation in the Witu Islands and the family lived in Rabaul until 1985. It was from the Witu's that the Lakatoi escaped to Cairns and safety in late March 1942 with 214 soldiers and civilians. Her family connection with PNG spanned four generations.
Andrea was a founding member of the Rabaul and Montevideo Maru association as well as an integral part of the advisory and fundraising team which achieved the Rabaul and Montevideo Maru Memorial located at the Australian War Memorial in Canberra in 2012.
MONTEVIDEO MARU NEWS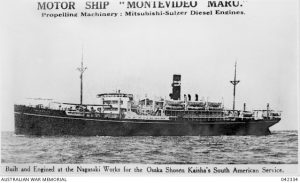 We are all aware of the tragic sinking of the Montevideo Maru on July 1st 1942. This was Australia's greatest maritime disaster, with approximately 1060 prisoners on board including 850 Australian service members from Rabaul.
81 years after its final voyage, the resting place of the Montevideo Maru has been discovered.
The search was led by non-for-profit Silentworld Foundation, deep sea specialists Fugro, and supported by Defence, with our own Andrea Williams and Max Uechtritz on board – a very moving moment in time for Andrea and Max, and for all Australian families with a connection to their loved ones who were on board this vessel in 1942.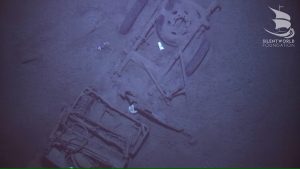 Andrea has quite a story to tell and we are all eager to share her incredible journey and experience.
You simply cannot miss this opportunity to hear Andrea's account of this amazing piece of history.
There is ample parking available.
Book early as we need to arrange appropriate catering.
Please use the following link to book and purchase your tickets :
https://www.eventbrite.com/e/pngaa-melbourne-get-together-tickets-631160206167
PNGAA Meeting and get together:
Date : 22nd July 2023
Time : 12 noon to 3pm
Venue : East Malvern RSL Stanley Grose Drive Malvern East
Program : 2 course lunch provided. Meet and greet. Guest Speaker – Andrea Williams
Cost : $34pp – drinks can be purchased over the bar on the day
Dress : Smart casual
Please also advise us if you have any special dietary requirements (we may be able to assist with most special dietary issues) – if this applies please email either Peter Ryan at enquiries@wildtrektours.com.au or events@pngaa.net and refer to the meeting on July 22nd 2023.