Join in a walk along the Kokoda Memorial Walkway, Concord (Sydney) – Tuesday 7 September 2021 9.30am
Tuesday, 7 September 2021 – Kokoda Memorial Walkway Event 9.30-12nn
Venue: Kokoda Memorial Walkway Killoola Street, Rhodes Park, Concord (Sydney)
Registration: collection@pngaa.net or Cheryl Marvell (phone number in PNG Kundu)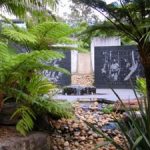 Join in a walk along this pleasant track which weaves along the Sydney foreshore. PNGAA has had early discussions with the Kokoda Walkway Memorial and Canada Bay Council in our continued search for a home for the Australia Pacific Community Centre, to include the PNGAA collection, so please let Cheryl Marvell know, and come along.
Ms Alice Kang, Director of the Kokoda Walkway Memorial will talk about the inception of the Kokoda Walkway Memorial and its programs.
Alice was responsible for overseeing the construction of the Kokoda Track Memorial Walkway, a major project initiated by Concord Hospital. She set up the Friends of Kokoda in 1998 and spearheaded the school's visitation program to the Memorial Walkway engaging veterans as guides allowing them to share their valuable stories. The Memorial now receives approximately 4000 students and158,000 visitors annually.
The Kokoda Track Memorial Walkway is a living memorial and a principal site of commemoration honouring all those who fought for Australia during World War II.
A principal focus is on the sacrifices made during key Papua New Guinea battles which took place in 1942-43 along the Kokoda Track, at Milne Bay on the south-eastern tip of Papua, and at Buna, Gona, and Sanananda on the northern coastline.
The Walkway covers more than 800 metres from Rhodes Station to Concord Hospital in Sydney's inner-west, and runs along the mangrove-studded shores of Brays Bay on the Parramatta River. You will also see the Ralph Honner Education Facility.
At the centrepiece are magnificent granite walls bearing photographic images of the Kokoda campaign. There are 22 audio-visual stations along the Walkway, each describing a significant place or military engagement. The Walkway has been planted with lush tropical vegetation simulating the conditions of The Kokoda Track.
Please note that this function may be affected by changes to Covid-19 restrictions applying in NSW.