Coastwatcher talk, Brisbane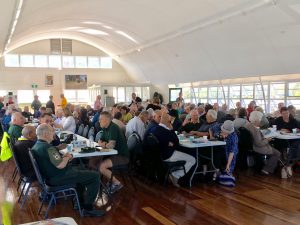 A wonderful collaboration between PNGAA, NGVR/PNGVR Ex members Association and the NSAAQ saw close to 140 people attend the talk today by Philip Selth OAM on Coastwatchers JJ Murphy, Jack Read and Paul Mason.
We appreciated Philip travelling to Brisbane and sharing his research (all primary sources) and anecdotes with us. Those attending enjoyed a delicious morning tea and chat beforehand, and had the opportunity to visit the fascinating PNGVR Museum afterwards. The refurbished Quonset Hut was a great venue.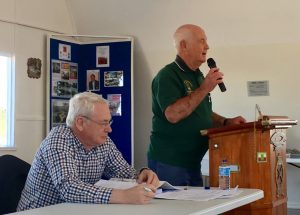 One surprise was hearing from Ken Cheung in the Q&A at the end…Ken was a young boy when evacuated by submarine from Bougainville due to efforts by Jack Read. And a former TAA pilot recounted his respect for Paul Mason – even holding up his flight for 30 minutes so that Paul could board, something that wouldn't have happened any other time!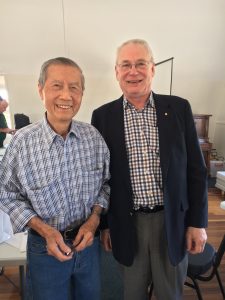 The PNGAA is hosting a similar event in Melbourne on 14 October 2017 – email coordinator@pngaa.net for further information.