Bob Gotts' Butterfly Collection – 25 November 2019, Australian National Insect Collection, CSIRO, Canberra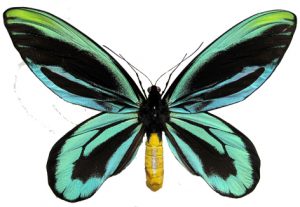 The colourful butterflies of PNG add to this extraordinary country's beauty and colour.
This is a rare opportunity to see Bob Gotts' amazing collection! Bob Gotts went to PNG to teach and spent 60 years collecting butterflies with his family in their spare time.
In 2018 the collection was donated to the Australian National Insect Collection, CSIRO.
Where: Australian National Insect Collection, CSIRO, Black Mountain Site, Building 101, Clunies Ross Street, Canberra
When: Monday, 25th November, 2019
Bookings essential as numbers are limited (12 per group)
Time:
Tour 1 – 10:15 am
Tour 2 – 10:45 am
Procedure on arrival:
Please arrive 10-15 minutes early to enable the sign in process at entry, and be in time for the tour.
Cost: Donation towards the PNGAA Collection would be appreciated. This will be collected on the day.
RSVP: 8 November 2019
Parking is very limited, both front and back, including at the "Discovery" Cafe (500 metres away), Botanical Gardens (reasonable fee) or drop-off.
NB: It is important to note that in the display room there is a strong smell of Napthalene for those who may be sensitive.
Further information: Contact: Sara Turner M: 0401 138246 Email: events@pngaa.net