VALES & TRIBUTES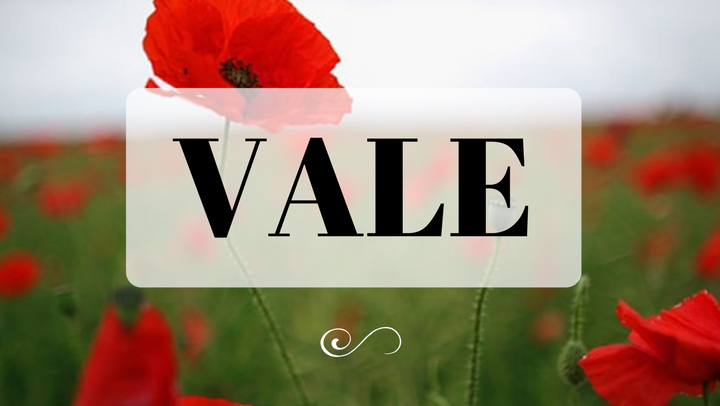 ASHTON | HOOK | MC DONALD | OAKES | QUINLIVAN | CAHILL | THURECHT

ASHTON, Jeremy Claude
24 November 2022
Jeremy Ashton, born in July 1930, was educated at Winchester School and graduated MA at Trinity College Cambridge in 1956. He was ordained a priest in that year.
For three years from 1957 Jeremy Ashton was a member of the British Territorial Army. He arrived in Papua New Guinea (PNG) as an Anglican missionary in 1960 and was posted to Eroro in the Oro Province the following year. There he presided over a large community of Papuans and expatriates (including his sister Betsy, Australian missionary teachers led by Michael Lean, several English Volunteer Service Overseas people and an Anglican building company called the Oro Builders).
He was in the PNGVR in the period 1970–75 and Registrar of the diocese of New Guinea 1970–76. He was consecrated Bishop of the diocese of Aipo Rongo in 1976 where he served for ten years.
Bishop Philip Strong presided at the marriage of Jeremy Ashton and Betty Randall, former headmistress of St Chad's School, Eroro. They were married for 58 years. Victoria, Isabel and Ralph were their children, Meghan, Mark and Peter Finch their grandchildren.
On retirement from PNG Bishop Jeremy was priest-in-charge of St Martin's Parish, Deepdene. He was chaplain at St George's Hospital, Kew and on the Council of the Mission to Seafarers as well as member of the third order of the Anglican Franciscans.
Betty and Jeremy Ashton finally retired to Castlemaine Victoria, where he died on
24 November of last year.
David Wetherell

HOOK, Donald James
9 December 2022
Don Hook, born on 16 July 1935, was the son of Walter and Jean (Carstairs) and brother to John and Stan. Don's mother died when he was two and he was raised by his grandparents.
Don's career began in Australian radio and newspapers—Cairns Post and Lismore Northern Star were two he mentioned, with fondness. In 1962, he was appointed to the ABC News Service in Port Moresby. Don married Jane (Bowhill) whom he met on the ship on which both were returning to Australia from Europe. Jane supported Don in everything he did. Don's work included many long absences from home on assignments, which meant Jane raising their children.
Don's military experience began in the Army Cadets at Scotch College, Melbourne. Don did his compulsory National Service training in 1954 at the RAAF Base, Fairbairn, Canberra. Whenever he spoke of this period he always mentioned the perishing cold, and his playing in the winning RAAF Rugby team against the highly-rated Army team.
In 1961 he joined the Citizen Military Force (CMF), serving with the Byron Scottish Regiment in northern NSW. His army number was 267750.
When he was appointed to the ABC News Service in Papua New Guinea (PNG), he transferred to D Company of the Papua New Guinea Volunteer Rifles (PNGVR) in Port Moresby. Don attended the usual training nights, weekend bivouacs and annual camps.
PNGVR was an Australian CMF infantry battalion with its sub-units spread around the provincial centres of PNG. The Regiment was fully integrated with Papua New Guineans in 1964. Don said his military experience assisted him in his overseas assignments.
When PNG Army Area Command learnt of Don's vocation, he was transferred to PNG Army Area Command Headquarters as its Public Relations Officer. In this role, he accompanied at least one border patrol with the Pacific Islands Regiment (PIR) during the confrontation period with Indonesia prior to the formal integration of Western Papua into Indonesia. Don left this role when he was appointed ABC's South-East Asia news-correspondent in 1967.
For the next 13 years he was a foreign correspondent based in Singapore, Delhi and Port Moresby. He returned to PNG in 1973 for five years as a correspondent for ABC. In 1980, Don joined the Department of Foreign Affairs and Trade (DFAT) and served in Singapore and Bangkok and later as its liaison officer for the South Pacific.
Don's 2002 article, titled 'A war correspondent in Indo-China' describing the February 1968 Tet offensive in Vietnam, is well worth reading.
See: https://anzacportal.dva.gov.au/stories/australians-wartime/war-correspondent-indo-china
Don retired to Canberra. His retirement was interrupted with consultancies as media adviser and venue media manager at the 2000 Sydney, 2004 Athens and 2008 Beijing Olympic Games, 2006 Melbourne Commonwealth Games and Asian Games and the 2003 Rugby World Cup.
Don's wide knowledge reflected this broad background. He was admired, trusted and made long-term friendships wherever he went. His contact book was of encyclopaedic proportions and proved useful on many occasions. Always happy, he was a wonderful storyteller of true-life events.
Don was a long-term member of the NGVR & PNGVR Association and attended as many Brisbane Anzac Day Marches and reunions as he was able.
Don volunteered for charitable and community causes: Legacy and the Rabaul & Montevideo Maru Group (R&MMG) were two. (Don's contribution to R&MMG is described on page 61.)
Don's wife Jane died several years ago in Canberra, and he had been living near his son James and daughter Catherine in the Mansfield area, Victoria for the past few years.
He is survived by his children Catherine, James and David and grandchildren Megan, Anna, Phoebe and Jonathan.
Phil Ainsworth


McDONALD, Arnold Ronald (Ron)
1 May 2021
My father was born into a family of nine children on 18 August 1925. His mother was the governess on Whetstone Station (between Inglewood and Yelarbon, Queensland) where his father was head stockman.
His parents had little money but enjoyed their time on the property. The owners had two boys and after being home schooled they attended The Southport School as boarders—coincidently the same school my son currently attends as a day student. One of the owners' sons, Burgoyne Thomkins, was killed at Salamaua during the war and is buried at Bomana War Cemetery.
After spending his childhood and early teens at Inglewood my father joined the Air Force as aircrew in World War II. He was sent to Canada to train as a wireless operator/air gunner.
After training his squadron was deployed to the Bahamas as coastal command with a Blenheim bomber squadron. Just as they were to be sent to India the war ended (80% of his squadron had lost a sibling or two so sending them to the Bahamas on coastal command was the Australian version of Saving Private Ryan). He always said that his was a good war compared to that of one of his brothers. After the war he was repatriated to Sandgate in Brisbane and decommissioned as a flying officer. From there he took up a trade in carpentry and played rugby union for Souths, Brisbane.
After a brief stint back in Australia he returned to Canada for a short period before heading back to Australia and then Rabaul. Working for the Commonwealth Department of Works, as a carpenter he spent time in Rabaul, Lae, Wewak, Madang and the Highlands all of which he enjoyed.
In Rabaul he was fond of Mango Avenue, the New Guinea Club and The Buffalos (which was, I believe, a group of men who enjoyed the odd drink and feed). My father often spoke about two Chinese brothers who were builders—Johnston and Jackson Seeto, one of whom had lost his leg to a Japanese plane's gun whilst trying to navigate one of many trenches. My father said that he and the Seeto brothers enjoyed many a fine evening drinking Johnny Walker whisky at the New Guinea Club.
Life was not always ideal as he lost a number of friends in the Mount Lamington volcanic explosion in early 1951. He relocated to Moresby in early 1950, firstly living in a donga on Paga Hill. He played rugby league for Paga Hill and represented Papua in the first inter-territory match with New Guinea which was played in Wau. Papua won 6 to 2. New Guinea won the following year, 1951.
My father first went to the territory in 1949, and later met my mother (née Hazel Walsh) who worked at the Post-Courier, in 1959. They were married at the Catholic church in Port Moresby in October 1962 and both my brother and I were born in Taurama General Hospital, Port Moresby. Dr Jim Jacobie was my parents' physician and our neighbour. Prior to deployment overseas he did basic air crew training with my father in country NSW where they learnt to fly Tiger Moths. My brother and I attended primary school in East Boroko (Port Moresby) prior to boarding school in Sydney.
Ron loved fishing and would go trawling for mackerel around Fishermans Island and Idlers Bay. We spent many weekends at the Ela Beach RSL, Brown, Laloki and Goldie Rivers, the islands around Fairfax Harbour, Crystal Rapids, Koitaki and Sapphire Creek (supposedly just below Errol Flynn's copper mine). Life was truly wonderful.
In later years my father was seconded to the Papua New Guinea Department of Urban Development where he spent a lot of time flying throughout the country.
Geoff McDonald
OAKES, George Daniel
14 December 2022
George was born at Vunairima Methodist Mission Hospital, Rabaul on 25 January 1934. His parents, Dan and Marion Oakes, were Methodist missionaries on Duke of York Island, then later at Pinikidu, New Ireland.
In 1941, as war was getting closer to the islands, George (7) and his brother Parker (5) were evacuated with their mother on MV Macdui. He never saw his father again.
George spent his primary years at Wolaroi , Orange, and his high school years at Newington College, Stanmore. His mother married again and George became big brother to Helen, Elizabeth, Philip and Marina.
In 1954 George applied to become a cadet patrol officer. He was posted to Mendi, then to Nuku. His main job there was to rebuild the bush airstrip to open up the area. This the people did with 120 spades and many digging sticks. They moved about 30,000 cubic yards of soil. His previous National Service in the RAAF helped him with this work.
Villages in the area took turns in coming in to help. At night the people feasted and danced on the strip, compacting the dirt. The women in the area also took turns bringing food in for the 500 workers each day. After the airstrip was finished, he walked for five days back to Lumi.
In 2015, during celebrations of the 40th Anniversary of Independence, George was invited by Joseph Sungi, the local member, to visit Nuku. Accompanied by our daughter, Denise, he travelled to Nuku, where he addressed the gathered people and unveiled a plaque, which dedicates the airstrip to George. Joseph said that 'building the airstrip changed the area for the betterment of the people and ceased a lot of fighting. Today you flew in by helicopter and out again in a fixed wing plane with a PNG pilot at the controls.'
In 1958 George attended ASOPA in Sydney. During the Easter break he went to a Crusader Church Camp at Albion Park, NSW. This is where we met. George never wasted time once he had made a decision. We met at Easter, were engaged in July, married in December and on the MV Bulolo heading for PNG in January.
Our first posting was to Pomio, Jacquinot Bay, New Britain. The house was high on the hill, with over 300 steps, no electricity, a ship fortnightly with supplies and a plane across the bay when needed. Pomio had the second wettest recorded rainfall. Sometimes we would have 30 inches in a day. Wesley was born in 1959 and Denise in 1961, both in Rabaul.
While at Pomio George established the Mengan CO-OP Society. The Golpak Memorial School was also built.
The day after we had arrived in 1959, Golpak, the Paramount Lului, died at Sali Village. The funeral took place the next day. In 1961 a memorial to Golpak was unveiled. He had been awarded the MBE and LSM for rescuing pilots who had been shot down in the area during the war, and people escaping from Rabaul to get to Pal Mal Mal in order to reach Lae and Port Moresby. The plaque came from the Royal Escape Society in London.
After almost five years at Pomio we moved to Rabaul to be closer to medical help as Wesley was not well. We had a year at Kokopo. While there George was able to visit Pinikidu where he had lived as a child. He was warmly welcomed by the older people who remembered him and his parents.
George studied for a Bachelor of Commerce through the University of Queensland. In 1964 we moved to Lae where he joined the Business Advisory Service, helping people set up their own business, keeping books and accounts. Our son Stephen was born in 1964 in Lae.
1967 saw a move to Port Moresby. George was appointed Senior Finance Officer. He wrote a set of booklets on trade stores: Starting a Trade Store, How to Manage Your Store and Trade Store Accounting. These were printed in both English and Pidgin.
We returned to Australia after Independence and settled in West Pennant Hills. George became the Bursar at Barker College, Hornsby. He travelled with the college to Kathmandu, where he became violently ill with food poisoning, which left him with a balance problem for the rest of his life.
In retirement we moved to Woodford in the Blue Mountains. George spent his time bush walking, bird watching, sorting stamps and travelling around Australia. We joined VISE, Volunteers for Isolated Students Education, giving mothers a break from teaching their children. During our time in Woodford we enjoyed hosting many PNGAA lunches.
In 2002 we returned to Kavieng for the unveiling of a memorial to the people who were on the Montevideo Maru and also those murdered on the Kavieng wharf. George's father's name was on the plaque.
George's health declined quickly. He died peacefully on 14 December 2022.
George is survived by his wife Edna, daughter Denise, grandchildren Luke, Elizabeth, Jonathan, Andrew, Daniel, Benjamin and Hannah. Wesley and Stephen predeceased him.
Bihain mi lukim yu, wantok.
Edna Oakes
Tribute for Paul Quinlivan CBE

Paul Quinlivan's many articles for Una Voce were recently consolidated for easier access on the PNGAA website (PNGAA library: Paul Quinlivan's Snapshots HERE). Only then did we realise there was no Vale entry for Paul who died in Brisbane, 9 October 2017, age 91.
He arrived in Port Moresby in January 1952, aged 25, a relatively raw graduate from Perth, with a couple of years legal practice experience. Appointed to Crown Law as Legal Officer and Crown Prosecutor, Paul was thrown into the deep end a few weeks later in Rabaul for the PNG Supreme Court circuit.
Fortunately for Paul, indeed for Papua New Guinea (PNG), his inaugural prosecutorial work was before Sir Beaumont (Monte) Phillips. Phillips' service and vast experience with the New Guinea Administration dated back to 1926.
Paul Quinlivan's career was imbued with Monte Phillips' values. Integral to it was an empathy with those subjected to, or using the court systems, not least accused individuals and groups, but also the kiaps presiding in lower court levels, acting as defence counsel in Supreme Court trials.
And what a career! Paul's Snapshots are kaleidoscope sketches, bits of his work, characters and settings. The stories are studded with a spectrum of names and roles: kiaps, lawyers, constabulary, tanim-toks, missionaries and figures who came into prominence during PNG's advance to independence in later years. No less remarkable, select events drawn from countless prosecutions and defences, enquiries and institution buildings in which he had a role.
Among them: the Telefomin inquiries about and trials for the murders of kiaps and police; his encounters with unsung indigenous heroes upholding the rule of law; training the local court magistracy; formation of the Law Society of PNG, inaugural meetings of the Public Service Association of PNG; historian, instigator and developer of caselaw reportage and materials and a reluctant, critical observance of the drift from consultative adjudication techniques toward Melburnian legalism after 1960.
Well-known across Administration stations throughout Papua New Guinea, Paul held office at times as Chief Crown Prosecutor, Public Solicitor, Assistant Secretary for Law (Executive) before being appointed as Senior Stipendiary Magistrate Rabaul in 1966. By 1969, Paul was on the shortlist to succeed Wally Watkins as Secretary for Law, a position in which he had often acted. Fate and Paul's commitment to running a court trusted by all to uphold the rule of law intervened.
Historian and author David Stephen (A History of Political Parties in Papua New Guinea: Ch 6) is among many who discerned reasons why more than a few Tolai on the Gazelle Peninsula identified with the Mataungan movement. Members of that long-established secretive association reacted with hostility to an Administration initiative in 1969. The consolidated, but vexed, Gazelle Peninsula Local Government Council (based on Tolai constituencies from five regional predecessors) was converted into the Gazelle Multi-Racial Local Government Council.
Foremost among other reasons for Tolai antipathy to this move was, to quote Quinlivan: 'they saw it as a step whereby: Europeans and other non-Tolai would become the bosses of the Tolai Cocoa Project which was created with Tolai money, and which had more than $1 million worth of assets, controlling at least 50% of the industry processing and exporting $9 million worth of cocoa per year.'
Some Tolai leaders shut down the Council buildings, were arrested and locked away. Fierce public and behind the scenes interplay followed involving Quinlivan, the Secretary for Law, and Canberra bureaucrats. As Magistrate, he was soon presented with the task of dealing with some rather lightweight charges against three accused. His judgment, at length, dismissed the charges drawing upon legal precedent and the surrounding circumstances, including facts attested in cogent supportive evidence as part of the Crown case from then District Commissioner Harry West.
Unequivocally, Quinlivan's decision was founded upon his commitment to maintaining respect for the integrity of the court and upholding the rule of law. Canberra and the incoming Secretary for Law, Lindsay Curtis, did not see it that way. Almost immediately, they acted to have Quinlivan removed from his position in Rabaul. The disruptive relocations that eventuated were traumatic for Paul and his family.
Paul Quinlivan resumed magisterial work in Port Moresby in 1970 and, in due course, was appointed Judge of the Supreme Court, his term expiring in January 1982. He was awarded a Commander of the Order of the British Empire (CBE), in the 1982 Queen's Birthday Honours List for services to law. He maintained his mentoring, academic and teaching functions before retiring to Australia in 1983.
As one of his many friends observed of him, Paul was a deep thinker and intellectual, deeply religious and a most caring and loving husband, father and grand-father and a very decent human being. In Brisbane, Paul happily became the home carer and mentor to his family of four sub-teenagers while his wife, distinguished and respected dermatologist, Dr Sophie Quinlivan, continued her professional practice.
Paul Quinlivan's manifest integrity, creativity and contribution is not forgotten. It was again honoured, when Sir John Kaputin KBE, CMG introducing a lengthy tribute noting Paul's death, wrote:
'To our Tolai people in Rabaul, he will remain in memorial in our hearts for giving us the recognition, dignity and respectability and in so doing, he was prepared to stand up to Canberra and uphold the rule
of law as the legal guiding principle in his judgement in which he cited the nationalist Scottish people as the rightful owners of the Crown Jewels as a precedent.'
Paul is survived by his wife of 51 years, Dr Sophie Quinlivan, his children Luke, Mary, Francis and Daisy; his grandchildren Christian, Georgina, Matthew, Angela and Daniel.
Paul R Munro
Vale Dr Peter Cahill
Peter was born on 26 April 1935 on the small island of Samarai, Papua, the third child in his family. His father was in the police force. Life there was interrupted by the Japanese invasion, and the family was evacuated to Sydney with very few possessions.
After the war they returned to Port Moresby, and later were transferred to Rabaul, which was still recovering from the Japanese occupation. The gallows where Japanese war criminals had been hanged was almost within sight of their home. Peter completed his education at boarding school in Australia.
He went back to the Territory and joined the Administration, and worked in various departments—Forests, Labour, and the Department of the Administrator, including six months as acting Official Secretary to Sir Donald Cleland. At this time Peter was studying for his Bachelor of Arts degree through the External Studies Department of the University of Queensland. He also participated in productions by the local amateur theatre group, the Arts Council of Port Moresby.
Papua New Guinea was on the verge of independence, and the politics and changes to the old colonial order were fascinating to observe. During this time Peter completed his Master of Arts degree through the History Department of the UPNG, again while working full-time.
He moved to Brisbane in 1973 with his young family. Peter studied for his graduate diploma in library science and went to work in the library of the University of Queensland. He continued to work there in various sections until his retirement. In the 1980s he studied for his Doctor of Philosophy degree through the History Department of the University of Queensland and for his thesis he wrote An Obsession of Coconut Planting: Expropriated Plantations on the Gazelle Peninsula. Writing was always a passion of his, and he was pedantic about grammar and good English.
With the encouragement of Doug Parrish he set up the PNGAA Collection of documents, photos and other material relating to PNG as a research source in the Fryer Library at the university. He was dedicated to preserving unpublished records of PNG history.
After retirement Peter occupied himself with his many interests. He took piano lessons again and became an announcer for the 4MBS classical music radio station. He served on the board of International House, was a volunteer for the AIDS Council, a Justice of the Peace, and edited theses for university students. He also joined a writers' group and wrote many short stories about a hapless NG patrol officer named Henderson.
He wrote and published two books about the history of the Chinese people of Rabaul: Needed but not wanted: Chinese in Rabaul 1884–1960 (2012) and Same Same—but Different: Chinese in Rabaul 1945–1975 (2017).
Peter was well-spoken, quick-witted, and had a mischievous sense of humour.
He died on 1 October 2022 and is survived by his wife, Marian, and children Martin and Celia. •
Marian Cahill

THURECHT, Sir Ramon R
23 December 2021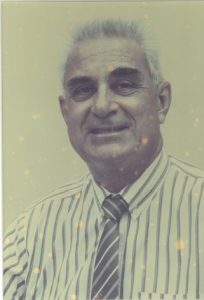 Sir Ramon was born on 30 May 1932 and completed his secondary education at Westmead Boys Home, an orphanage run by the St Vincent De Paul and the Marist Brothers in Westmead, Sydney. Having turned 16, RT had to leave the orphanage and so he moved to Brisbane and completed a Linotype and Fitting & Turning apprenticeship at the Brisbane Telegraph newspaper. After that he worked for the Brisbane Courier Mail for a short period before he set off to Port Moresby.
He originally arrived to work with the South Pacific Post as Engineer and subsequently became Factory Manager.
Upon his arrival in Port Moresby in June 1954 RT became a member of the then Port Moresby Aquatic Club. He learnt to sail and even managed the Club from 1964 for 2 years whilst working for South Pacific Post, the precursor to the Post Courier. He had the floor of the clubhouse polished up (much to the disgust of prominent Club member and Life Member Bruce Lamont, who slipped up on his first entry into the Club after the polishing); introduced Saturday morning and lunchtime trading and was the first in PNG to offer chilled glasses. RT also taught the staff to detect theft, the largest loss accumulator at the time and 12 months after he took over, the second extension to the Club house was being designed.
Learning to sail RT became very competitive in Vee S dinghy's which was a very popular class in the early days as championships were held throughout the Australian states and the Territory of Papua New Guinea.
Sailing both the Vee S and Sharpie class RT held four Club Championships over the years, introducing the new sail cloth, Dacron, to PNG at the time and winning his first race after that by 20 minutes! It was not very long before the rest of the fleet followed suit. Eventually he transitioned to the A-Class becoming Club Champion in all classes and his sons, R.J. and Mike, then took over both becoming Club Champion in the 16 foot Hobie Class.
In Christmas 1965 he left the Post Courier, with his then boss Hal Byrne, to start PNG Printing Company. This blossomed into PNG Stationery, Olympic Stationery Manufacturing, in partnership with Edwards Dunlop, Then came Moresby Aviation. This was his period as the President of the Aero Club of Papua, which shortly after changed its name to South Pacific Aero Clubs Inc., which then inaugurated the National Pilot Training Scheme.
He ended up with stationery branches in all major centres and printing branches at Lae, Madang and Rabaul. During this period he started Niugini Nius which came from the amalgamation of Lae Nius, Hilans Nius and Ailans Nius. His last acquisition was Moresby Mufflers which he acquired to pay operating costs while his units at the Ela Beach end of Lawes Road were rebuilt, now Hanua Moale (Happy Village).Most of the companies have now been sold or closed and he is left with the Property Division, H.R. Holdings Ltd (Hal and Ray).
Halsey Stephen Byrne went finish to Rockhampton some 25 years ago and has not been seen since. Ray (or Sir Ramon) is about to wind up Base Seal PNG which was a road maintenance business he started some 12 years ago on the winding down of the printing and stationery. He served as Deputy Chair of St John Ambulance Association of PNG and as a Director of Boroma Ltd representing Nasfund of which he was a previous Director, having retired due to reaching the age limit.
RT received his OBE award at Buckingham Palace on 31st December 1982 for services to Commerce and Industry and in 2007 RT received his Knighthood for services to flying and the tourist industry . He was President of the Aero Club and introduced Nationals to learn to fly. During the time when he was Chairman of the Papuan Tourist Association, in company with Janetta Douglas and the then Rachael Cleland, subsequently to become Lady Cleland and eventually Dame Rachael Cleland, the Hiri Moale Festival was inaugurated. This is now the main feature of the Independence celebrations being run by the National Capital District Commission.
In 2017 it was estimated that they spent some K500,000 to stage the Festival but the Tourist Association did it for virtually nothing apart from the support of the local business community.
Sir Ramon resided in Port Moresby for over 60 years, living with Lady Bet in their home at Matirogo, 3-mile Hill. Until shortly before his death Sir Ramon commuted every day on the long eight minute drive to his office, in the ex, Vince Sanders compound, opposite the Aviat Club which is owned by H.R. Holdings.
Sir Ramon was a member and Life Member of The Royal Papua Yacht Club, The Aviat Club and the Papua Club, all still going strong. He has four children, nine grandchildren and six great grandchildren.