75th Anniversary since Pacific War ended in Rabaul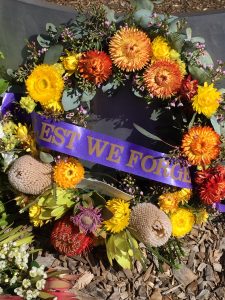 75th anniversary service at the Australian War Memorial today. This service commemorated the signing of the Instrument of Surrender on HMS Glory near Rabaul on 6 September 1945. On that day General Hitoshi Imamura, Commander in Chief of the Japanese Imperial Southeastern Army formally surrendered to the Australian 1st Army under the command of Lieutenant General Sturdie.
Director of the Australian War Memorial, Mr Matt Anderson, welcomed guests.
General Angus Campbell AO DSC, Chief of the Defence Force, gave a thoughtful commemorative address.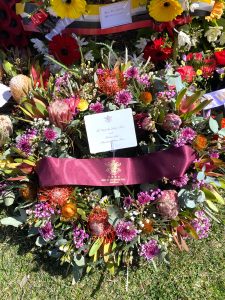 Mr Michael White, representing the NGVR/PNGVR Ex-members Association, read the Ode.
PNGAA was grateful to the Australian
Federation Guard for providing the Colour Flag Party, and to the Band of the Royal Military College, Duntroon for their Bugler and Vocalist who sang both the Australian and Papua New Guinea national anthems.
The service was attended by the British High Commissioner, Mrs Vicki Treadell, Colonel Mark Goina, PNG Defense Adviser to Australia, the Indian High Commission, Rear Admiral Mark Hammond AM RAN – Deputy Chief of Navy, Air Commodore Phil Champion, Director General Strategy and Planning Royal Australian Air Force and a representative of the Chief of Army.