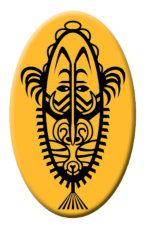 Thank you for your continued support and interest in the PNGAA.
You can renew your membership by selecting one of the following subscription categories according to your requirements and then completing the subsequent form to complete payment.
Note: All memberships renewals shown below will be for a 12 month period commencing the date of payment and will be automatically "recurring" . . .  meaning that the upon expiration of the subscription, a credit card charge will automatically be made to renew the subscription for an additional 12 months. This process will continue until you wish it to stop. 
Therefore, there is no need to pay for more than one year at a time.
You are able to confirm the details of your subscription, if you are unsure, by going to MEMBERSHIP -> MY SUBSCRIPTION or just click HERE.
If you wish to stop this "recurring" payment process, you can go to MY SUBSCRIPTION and "Cancel" the recurring payment. The expiration date of your subscription will remain unchanged; however, the automatic renewal payment process will be cancelled.
If you wish to have a "Non-Recurring" subscription (meaning that it will NOT be automatically renewed each year), you may use one of the payment options shown on the Treasurer's Corner found HERE.
Please take note of the Rates shown below:
Digital Membership only – NO printed Journal
(Current Rate:  $33 for 12 months)  
Printed Magazine to Australia addresses + Digital access
(Current Rate:  $50 for 12 months)
Posted Magazine to Asia Pacific addresses + Digital access
(Current Rate:  $70 for 12 months)
Posted Magazine to "Rest of World" addresses + Digital access (Current Rate:  $80 for 12 months)       
If you have any questions, please contact:         membership@pngaa.net