VALES & TRIBUTES – December 2022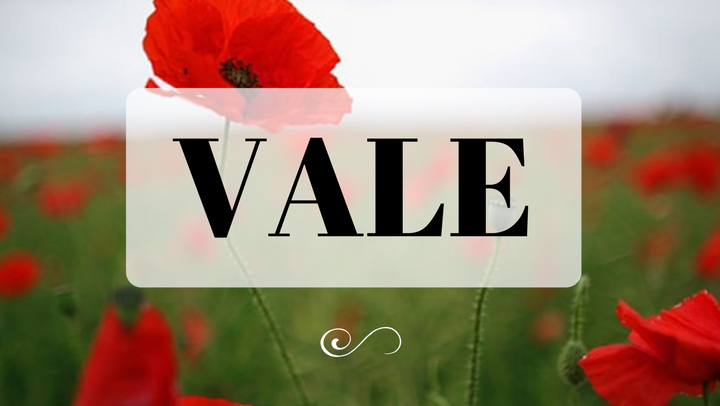 ASMUSSEN, Alan | MILLS, John | SKINNER, David Ian Scott |
Asmussen, Alan (5 July 2022)

Alan Asmussen was born in Brisbane in 1938. He went to (then) TPNG in 1960 as a Cadet Patrol Officer and was initially posted to Ihu in the Gulf District. Subsequent postings included Wapenamanda and Mt Hagen in the Western Highlands then eventually Port Moresby in the Central District.
During this period, he met and married his wife, Val, and they had two daughters, Penny and Prue.
They returned to Australia in 1974 and settled on the Gold Coast where Alan was employed by Telstra for the next 20 years and where, unfortunately, Val passed away in 2010.
Alan retired from Telstra but after several years of poor health he died on 5 July 2022.
Bruce Dunn

MILLS, John OAM (14 July 2022, aged 86 )
Hearing that John Mills, formerly pharmacist of Rabaul Pharmacy, had just passed away at age 86, reminded me almost immediately of the title of a book by one of my favourite authors, James Hilton—remember Goodbye, Mr Chips? which sums up everything about John Mills: 'So Well Remembered'.
My memories of Rabaul are getting as hazy as this old 1967 photograph John 'Pills' Mills, standing outside Rabaul Pharmacy with his staff.
In 1970 I was a young audit clerk with the firm of chartered accountants of Hancock, Wood-ward & Neill, and we kept John Dowling's accounts, including Rabaul Pharmacy's debtors' ledger. Our backdoors faced each other and John Mills and his staff regularly visited our office to check on some customer accounts.
I left Rabaul at the end of 1970 for the Bougainville Copper Project 'next door', but John Mills stayed on for many more years before returning to Australia where he bought his own pharmacy in Nambucca Heads, which he operated for 20 years. He became a locum for the next 23 years, working in various pharmacies from Kempsey to Coffs Harbour.
He then launched himself into a whole string of volunteer jobs, from Meals on Wheels to the Salvation Army, and, ever the humble 'Pills Mills', was still dumbfounded when awarded the Medal of the Order of Australia.
John has put away for good his mortar and pestle which is sad, but he will remain forever, at least for me, the man 'so well remembered'.
Peter Goerman
More information HERE

SKINNER, David Ian Scott (31 July 2022, aged 81)
David Skinner was born 28 June 1941 in Lismore NSW, and spent his early years with his mother Marie in northern NSW and southern Queensland while his father Ian was serving in the Middle East and as a coastwatcher on New Britain during World War Two.
In early 1946 the Skinner family, which by that time included a second son, Peter, returned to the Territory of Papua and New Guinea where Ian continued his career as a kiap with the Australian Administration, which he had joined as a Cadet Patrol Officer in 1937.
The Skinner family lived in numerous areas of Papua New Guinea including Kainantu, Talasea, Wewak, Lae, Madang, Mount Hagen, Mendi and Port Moresby, and during those years David developed a keen interest in bushwalking, rifle shooting, anthropology and traditional archery. As well as being an accomplished archer with long and recurve bows, he was also an excellent rifle marksman. When in Mount Hagen his firearms interest and skill with a rifle prompted legendary New Guinea pioneer, Dan Leahy, to gift David a vintage Mannlicher rifle.
At various times, either on patrol with his father into areas such as the Jimi River Valley or accompanied by a local guide, he journeyed among highland tribes learning about their culture and also collecting traditional bows and arrows. His principal collecting trips were in the Eastern Highlands in 1968 and 1969 and he was justly proud of his comprehensive collection and was an authority on the subject, publishing numerous articles on Melanesian archery.
During the early 1960s, when Ian Skinner was District Commissioner Southern Highlands, based in Mendi, David was enlisted to assist explaining electoral procedures prior to the first national election. That involved walking into remote areas and trying to, as he enjoyed telling listeners, 'introduce the highlanders to the Westminster system'.
In 1954 he was accepted into the Royal Australian Navy as a cadet midshipman in the last intake of 13-year-old cadets. His two-year stint at Flinders Naval Base, Victoria, ended when an eyesight issue curtailed his aspirations to be in the Fleet Air Arm. David returned to The Southport School, Queensland, where he completed his education before embarking on a career in journalism.
Initially, he completed a cadetship with The Daily Telegraph in Sydney and then joined The Sydney Morning Herald, where he made a name for himself as an expert on gold during the heady days of Australia's first mining boom. He later ventured to London where he joined Reuters. David and his wife Dawn travelled via Port Moresby—visiting his parents and sister,
Julie-Marie, who had been born in Madang in 1956—to Asia, a year-long overland journey through India, Pakistan, Afghanistan and the Khyber Pass and, eventually, to Europe.
David's career flourished in London and as a financial journalist he became a chief sub-editor with Reuters working in the agency's international bureaus in Kuala Lumpur, Hong Kong and Sydney.
To many friends and colleagues David was known as 'Captain', an affectionate nickname bestowed during his early years in Sydney and Captain Skinner became something of a legend within his close-knit community.
David and his second wife, Wendy, lived for many years in Sydney before he retired from Reuters and they relocated to Moss Vale in the Southern Highlands. David's health declined and he suffered lung and heart issues. He died peacefully in Bowral District Hospital, with Wendy and the three children by his side.
David, whose former wife, Dawn Fletcher, pre-deceased him, is survived by his wife, Wendy, children Eliza, Sam and his wife Jess, Zoe and her husband Joe, brother Peter and his wife Cilla, sister Julie-Marie, nephew Scott Skinner and niece Yvette Honey (née Skinner), great-nephew Andy Skinner, and numerous cousins.
Peter Skinner