VALES & TRIBUTES – September 2022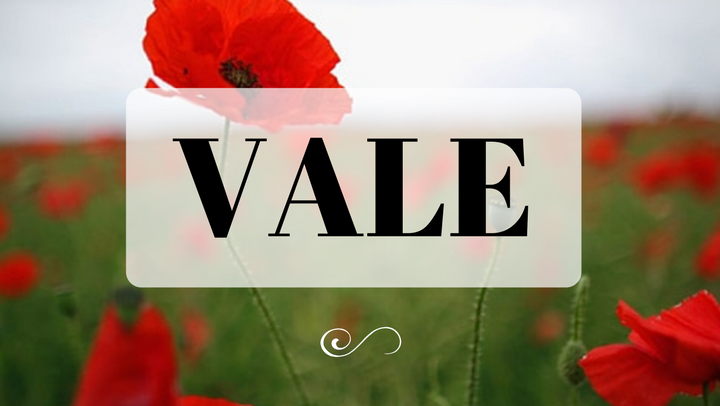 ATKINS, Geoffrey Paul | BARTER, Sir Peter Leslie Charles | BAULCH, John Richard | COOTE Eric | DONOVAN, Rod | FAVETTA, Fulvio Sergio Renato (Fif) | FENBURY (nee Sheils), Helen Mary | HARLEY, Joan | MARKS, Arthur | ROSS, Alan Foster | SCRAGG, Dr Roy | SUTHERLAND, Aida | WONG, Winnifred Loi

ATKINS, Geoffrey Paul – 6 June 2022
Beloved husband of Pearl (dec). Dearly loved father of Kay, Janet and Wayne (dec). Father-in-Law of David, Noel and Sharon. Beautiful Papa to Karissa, Damian, Kerrilee, Devan, Bradley, Wayne, Daniel, Timothy, Jake, Jason & Natalia. Great Papa to 16 Great Grandchildren.

BARTER, Sir Peter Leslie Charles GCL, KT, OBE, PhD (Hons) – 22 June 2022
A Papua New Guinean business-man and former politician was being mourned across the Pacific after his death on 22 June 2022 at Cairns Hospital, where he was receiving treatment for a medical condition.
Born in Australia on 26 March 1940, Sir Peter first went to PNG in 1967, working as a pilot for Divine Word Aviation. He quickly fell in love with the country and became a prominent businessman, launching PNG's international tourism industry.
His businesses around the country, particularly in Madang, provided much-needed employment to locals. The Melanesian Foundation, founded by him in 1980, is a not-for-profit organisation that invests in remote communities that have been hospitable to tourists. More recently the Foundation has been active in promoting positive messages about the prevention of COVID-19 infection.
In 1992, Sir Peter was elected to the parliament of PNG as the member for Madang Province. He went on to serve under the late Grand Chief Sir Michael Somare, who he counted as a friend, and held the roles of Health Minister and Governor of Madang. He was a champion of the active conciliation movement on Bougainville and was there when the region signed its first peace agreement. He continued to support the people of Bougainville after his life in politics.
Sir Peter Barter was a strong supporter of a free press and media development. He personally supported generations of students from Divine Word University.
His close friend Fr Jan Czuba described Sir Peter as a great leader: 'In fact, they call him father because he was the one who never sent people away,' Fr Czuba said.
Sir Peter is survived by his wife, Lady Janet Barter, their son Andrew and grandchildren Jordan and Amaiya.
https://www.abc.net.au/radio-australia/programs/pacificbeat/tributes-flow-for-beloved-png-statesman-sir-peter-barter/13942032
See also entry on Wikipedia HERE
As well as another profile on the Newington College (Sydney) website HERE

BAULCH, John Richard – 22 November 2021, aged 74
A retired Queensland District Court Judge, John Baulch was born on 21 February 1947 in
Geelong. John moved to Tasmania at an early age and completed his schooling and university in that state. He completed his law degree at the age of 21 in 1968. He then enrolled as a barrister and solicitor of the Supreme Court of Tasmania.
John applied for a position in the Public Solicitor's Office of the Territory of Papua and New Guinea (TPNG) in 1970. He worked for a brief time in the Port Moresby office, but soon after was appointed to the Rabaul office. For a short time, at the age of 22, he was the only legal officer at the Public Solicitor's Office in Rabaul.
In his second year in Rabaul, 13 Tolai were accused of the murder of the District Commissioner, Jack Emanuel. John had the enormous task of getting everything organised for their trial. That trial, with the Chief Justice presiding, lasted over five months. John remained in TPNG until 1974.
After that he worked as a solicitor in Townsville Queensland for a short time before moving back to Hobart to work in the then newly-established Australian Legal Aid Office, and then he joined Crown Law where he prosecuted in the Supreme Court of Tasmania.
In 1977 he and the family moved back to Townsville, where John entered the private bar as a barrister and practised for 33 years.
He served on the Patient Review Committee, the Misconduct Tribunal and the Mental Health Tribunal, the Townsville Bar Association and the Bar Association Committee of Queensland. He lectured in Advocacy at James Cook University
In 2010 John was appointed as a judge of the District Court in Townsville. He remained in this position until his retirement aged 70.
John is survived by his wife, Christine, and daughters, Justine, Olivia and Chace and his five granddaughters.
Christine Baulch
Cbaulch48@hotmail.com

COOTE, Eric – 1941–2022
Eric and I first met when he visited Melbourne around 2001 or 2002. We met on Chapel Street and over lunch we spoke of nothing else than art, history and the people of Papua New Guinea (PNG). Time passed quickly; it was great. Our friendship started there.
Eric could seem quiet, reserved, but once you got to know him, his sense of humour was never far from the surface. Shortly afterwards, Eric and Evarne visited our home and we went to dinner; I remember Evarne giving advice on how to pack art if you buy it in PNG by wrapping things in bilum bags.
Eric's interest for Papua New Guineans and their arts was absolute—borne through his exposure to PNG art while in Sydney. He collected a number of pieces in the early '70s and stored them whilst in PNG. Some burnt in a fire; he kept the charred remains of a treasured Lumi shield all his life.
The couple took their children to PNG mid-1974, pre-independence, and lived there until 1982. Evarne worked as PNG Handicraft & Cultural Officer, Eric as Building and Construction Manager at Unitech: building the dual-purpose lecture theatre known as Duncanson Hall in 1976. Eric engaged thirty-five craftsmen predominantly from the Sepik area, including Iatmul carver, Sebastian Timpun, to create the 32 highly carved columns for the Duncanson Hall colonnade at Lae Unitech.
Eric and Evarne arrived a year before Independence and were committed to the country's future. So many expats who lived in PNG left when Independence was announced, so, the Cootes' decision to stay moving in the opposite direction says something about their world view. Eric and Evarne were never agreeable with conformity and lived their own way.
Within the arts of New Guinea, it was the creations of the Tami people and other communities of the Huon Gulf that resonated with Eric. While there Eric instigated a successful canoe revival project and spent long hours with people of Huon Gulf talking, listening, and learning about the material culture and arts, the nuances of dog tooth bilas and the layers of information around the carved wooden bowls for the region were fascinating to him.
Eric was known internationally for his knowledge of PNG art, he was a VIP guest at the opening of the Jolika (Friede) collection galleries at the De Young Museum, San Francisco in 2006, and was never too far away from major exhibitions of PNG art around the world.
In 2015 he was one of few Oceanic Art Society (OAS) members who made the pilgrimage to the Musee Du Quay Branly Conference connected to the major exhibition 'Sepik: Arts in Papua New Guinea'.
Eric was a serious reader devouring all sources of written material to learn more on New Guinean cultures, so it is no surprise Eric has been referenced in multiple publications for his depth of knowledge.
He wrote upon PNG arts, most recently In Praise of the Human Form: Arts of Africa, Oceania and America, 2020, on Tami sculpture and his first publication was the 40-page NE New Guinea and the Tami for the Morobe Cultural Centre in 1977.
Over a decade ago, Eric became an itinerant volunteer for the Pacific Arts Department of the National Gallery, a highlight of which was his presentation at the first OAS Forum in 2008 on the arts of the Huon Gulf with the Gallery's collection at hand for members to study.
Over these past two decades visits to the Cootes' private museum, Sanguma, were a delight. Discussions on Tami art: why a headrest would look as it did, marvelling at the challenges an artist overcame to carve such resolved forms. Conversations ranged from the appreciation of patina, attention to details like the binding on adornments to outright adoration of carved countenances: how a brilliant artist could give expression and personality to carved face on a betelnut mortar. These were the things that excited Eric.
By spending time in the presence of Eric and his collection it was obvious that underpinning our conversations on PNG art was his great respect for the people themselves that grew from his life in their country. With thanks to Elizabeth Pegg.
Crispin Howarth
Editor's Note: These reflections were originally published in the Journal Of the Oceanic Arts Society and are republished here with permission.

DONOVAN, Rod – 22 May 2022
Roderick (Rod) Denis Donovan was born in Brisbane on 23 July 1936, and attended Gregory Terrace College before joining the Territory of Papua New Guinea in 1956 as a cadet patrol officer. Rod was initially posted to the Sepik District with different stations including a stint at Dreikikir. He attended the University of Queensland where he studied medicine for four years before returning to PNG. He was a member of the University rowing team. Rod was stationed at Siassi, Lae and Menyamya as a patrol officer.
In 1968 Rod married Virginia and they remained in Lae till they went on long leave in 1969. He was posted to Goroka and Lufa in the Eastern Highlands, Balimo in the Western District and Kerema in the Gulf.
Amongst his many duties as the Assistant District Commissioner, Kerema Sub- District, Rod conducted coronial enquiries into the murders of Deputy District Commissioner Des Murphy, a British school teacher's daughter, murdered whilst visiting Kerema from the UK, the death in an air crash of French priest Fr. Beson and also the destruction, by fire, of the house of the OIC of Kaintiba Patrol Post. Rod was a stickler for detail and undertook these tasks with great professionalism.
Rod and Ginny left PNG in late 1975 with their two sons, Brad and Damien, both born in PNG and settled in Brisbane before buying a caravan park in Port Douglas in 1977 and developing the park together with a backpackers' hostel. The park was sold to developers in 1987 and Rod was elected as a councillor in 1988, remembering in those days councillors were not paid. A lot of his time was spent negotiating with reluctant fellow rural councillors about developing Port Douglas as a tourist destination. Christopher Skase was in the process of building his resort at that time.
Rod was very involved with the renovation of the old Port Douglas Catholic church and its relocation at the waterfront of the port. The new church was officially opened by Rod and named St Mary's by the Sea. The church is a tourist attraction and constantly used for weddings and funerals. Rod's service was conducted there on the 9th of June this year following his long battle with cancer.
Rod was a very patient and tolerant person and his quiet demeanour was appreciated by his family and many friends.
Paul Simpson


FAVETTA, Fulvio Sergio Renato (Fif) – 1 July 2022
Fif was born in Trieste, Italy on 12 February 1946, and was raised there until he was nine years old. In September 1955, Fif's family emigrated to Australia, arriving in Brisbane in October 1955. After living in several migrant camps and private boarding houses, the family purchased their own home in Rosalie, Brisbane and ultimately moved to Melbourne in 1964.
Fif matriculated in 1965 and commenced working for the State Public Service in 1966. Later that year he met Suzanne and they were married in 1967.
In 1968, Fif successfully applied for a position as a Cadet Patrol Officer and arrived in PNG in October of that year. Sue and their son Mark joined him a month later and they travelled to his first posting at Tufi. Their daughter Dani was born in late 1969.
Fif spent four years in the Northern Province and was then posted to Tari in the Southern Highlands and eventually to Mendi, until the family "went finish" at the end of 1980.
Back in Australia, Fif worked at a number of jobs before joining the Australian Customs Service in 1982, remaining an employee until 2006. In 1997 Fif took extended leave and returned to PNG working for 12 months with a seismic logistics company near his old stamping ground of Tari, and again in 2005, for two months, based at Moro. He finally retired in Australia in 2006.
Fif enjoyed an active retirement and he and Sue continued to travel extensively both in Australia and overseas. Sadly, Sue passed away in January 2019 from a long and debilitating illness. Fif was then diagnosed with lung cancer in April 2019. Despite treatment and periods of remission, the beast reared its ugly head again in early 2022 and, sadly, Fif died on 1 July 2022.
Fif was an effective and efficient kiap and had an exciting and successful career in PNG. He and Sue were great hosts and very good company on outstations. He was smart, quick-witted and erudite. Throughout his life, Fif was a good and loyal friend to many and developed close and long-lasting relationships. He kept in touch with old friends and acquaintances and visited them whenever he could.
Fif was a very loving and proud father and grandfather. He leaves behind his son Mark, and daughter Dani, and their families. He will be missed by all who knew him.
Dave Ekins

FENBURY, Helen Mary (née Sheils) – 12 June 2022
PNGAA notes with regret the death of Helen, wife of the late David Fenbury, at Subiaco West Australia.
View David Fenbury's Wikipedia's entry HERE
Also this tribute on his alma mater Aquinas College Subiaco HERE
Harley, Joan – 9 May 2022
It is with regret I inform you of the passing of my mother, Joan Harley (née O'Brien) aged 87, at the Victoria Grange Aged Care Facility, Vermont South, Victoria.
Joan worked with the Department of Civil Aviation in PNG in the late 50s and married my father, John Harley, in 1959. Mum was involved in the foundation of the Papuan Women's Amateur Athletics Association, and coached a number of women, before taking several to Brisbane in 1963 to compete in the Australian Women's Amateur Athletics Championships. She was the manager of the first PNG women's team to attend the South Pacific Games in 1963.
Mum, Dad and I returned to Australia in 1967 and Mum lived a happy and engaged life with bowls (first started in Lae) and golf taking much of her time.
She found great comfort from reading PNG Kundu and felt it a great support. She was diagnosed with Parkinson's disease in 2016 not long after Dad's death, and had been in full time care for the last few years. She will be sorely missed by my siblings, Ruth, Ian and I and our extended families.
David Harley


MARKS, Arthur – 6 November 2021
(Arthur was a kiap who served in a variety of Districts in PNG).
I write in response to Lois Jackman's recording the death of Arthur Marks (PNG Kundu, June 2022).
I met Arthur in Daru where I was teaching there in 1970. He had come in on leave and the Daru Club was the meet-up place for a drink, a game of tennis and so on.
Daru was full of a vast array of characters who contributed to a sense of collectiveness and acknowledgement of difference.
I remember, for example, Dulcie Dwyer and Mrs Holmes at a party dancing to the Lambeth Walk. Those of you who lived in Daru in the late 1960s and early 1970s will probably recall those wonderful women.
Arthur was a wonderful, kind and generous man. We married in Daru in 1971 and had our wedding party at Robin and Marie Calcutt's house. We had two wonderful sons, Benjamin and Matthew. They were proud of their father and he of them. He regaled them with tales of his PNG life, some of which he told colourfully for he was a great storyteller.
When we returned to Australia he worked for the Commonwealth Department of Aboriginal Affairs in its various forms engaging in a totally different context to his role in PNG.
Later in life we went our different ways but remained true friends till the end. Arthur was able to reconnect with Lois Jackman in the 1990s and they had a wonderful, fulfilling relationship for many years in Toowoomba.
Pam Marks

SCRAGG, Dr Roy OBE, AM – 26 June 2022, aged 98
Dr Scragg spent 27 years (1947 to 1974) developing the health system in Papua New Guinea as a field medical officer, a pioneering administrator and later as a ground-breaking university professor.
In 1947, after graduating from Adelaide University, he became the first young Australian doctor to join the Department of Public Health, Territory of Papua and New Guinea after World War II.
In 1950, he added a Diploma in Tropical Medicine & Hygiene to his qualifications and, as an epidemiologist, he undertook a ground-breaking study of why the population of New Ireland was in rapid decline.
He discovered that a high prevalence of gonorrhoea had resulted in 54% of New Ireland women being childless. The disease was eradicated by the injection of penicillin and, in 1955, Adelaide University awarded him a Doctor of Medicine for his thesis, Depopulation in New Ireland: A Study of Demography and Fertility.
By 1957 Dr Scragg had succeeded Dr John Gunther as director of the Public Health Department, where he played a central role in the establishment of the curative, preventive, research and educational divisions of the medical service. The health system he fostered doubled the average life expectancy of Papua New Guineans from 32 in 1950 to 64.
As Director of Health he also served as a member of the pre-independence Legislative Council and House Assembly. In this role he was a member of the committee that established the University of Papua New Guinea in 1966, including its medical faculty, in 1970.
In 1971 he became the foundation professor of social and preventative medicine at the university and was awarded an OBE for his significant contribution to public health in PNG.
Dr Scragg returned to South Australia in 1974 and, until his retirement in 1982, was the founding co-ordinator of the South Australian Postgraduate Medical Education Association.
In 1982, he was awarded a fourth degree, Master of Public Health, for his thesis on the effects of health care interventions on village people in Bougainville.
Another honour came in 2021 when he was appointed a Member of the Order of Australia (AM) to mark his significant contributions to medicine, epidemiology and medical associations.
Another of Dr Scraggs' outstanding commitments was his 64 years as a member of the Rotary Club, which he joined in Port Moresby in 1958 and continued as member of the Rotary Club of Adelaide in 1974 until his death.
Dr Roy Scragg was always a man of clear view, strong mind and acute understanding of affairs. With his death we have lost another giant of Papua New Guinea's emergence as an independent nation-state.
Keith Jackson
https://www.pngattitude.com/2022/06/death-of-pngs-remarkable-dr-roy-scragg.html?fbclid=IwAR15iatdRI9ZCyRvh8tESqEJJTzq_VS82i4-NS7HlYnEb8mu2VRj_rq8H1I
https://pngaa.org/mtt-to-md-in-30-years-a-human-metamorphosis-dr-roy-scragg-obe-md-fracma-mph/

Sutherland, Aida – 26 February 2022, aged 94
Aida Sutherland was the wife of Robert Sutherland (dec.)and mother of Jamie (dec.) and Hilary. Aida went to PNG for a holiday in 1964 and stayed for 20 years. There she married and raised her two children. During her time in Port Moresby she took up various positions working for the Education Department, Port Moresby Freezing Company and New Guinea Motors before eventually returning to Perth WA where she retired to her garden.
She passed away peacefully with family by her side and is survived by her daughter, son-in-law and four grandchildren.
Hilary Aves

WONG, Winnifred Loi – 10 June 2022
Loved wife of Mr Jimmy Wong Por Por (dec) and late of Tee Cee Wee Street, Rabaul. Slipped away at Peace, with daughter Sophie Watson by her side, and husband Bert.
Winnie, born on 10 May 1932, was a very proud wife, and mother of nine children.
Always smiling and laughing, Winnie was a strong, stoic, beautiful lady, loved by many people.
She was one of those strong women that pulled through whatever they were confronted with.
Donal McKenzie with Sophie Watson.

Ross, Alan Foster – 31 May 4014
A Tribute to Forester Alan Ross OBE
Before I got to know Alan Ross well as a friend, I read his field report, dated sometime in May-June 1957, following a forest inventory survey around Crocodile Point in the Arawe Forest region on the south coast of West New Britain. I was then a year and seven months old when Alan conducted that survey. I came to realise how long Alan had spent working in PNG when, aged 31, he was Provincial Forestry Officer in Kimbe His report was in the Resource Investigation File 87-14-0.
Only then did I realise that Alan was a forester. Prior to that, I supposed that many foresters of his time who were mostly provincially based knew Alan as an economist—not a forester. This included the likes of Cathy Munagun, then, timber permits officer in HQ who worked under Alan who was the Principal Management Officer. Cathy had always thought Alan was an economist and not a forester. This all changed when she visited Kimbe and I handed her the file containing the field report.
'Is this Cadet Officer AEH Ross the same Alan Ross at HQ?' she asked. She could not believe it—Alan was in the country long before she was born. It became the talk of that afternoon among the office staff.
Seven years later, I moved to HQ and finally caught up with Alan and worked side by side with him for the first time in 1994—the transitional stage of the newly-established PNG Forest Authority. Alan was Special Projects Officer attached to the office of the Managing Director and I was Divisional Manager Operations. We were tasked by the Managing Director to visit all nineteen provinces and establish their Provincial Forest Management Committees.
During the provincial tours, I came to know more of him. In every province, he would go to the market looking for avocados and pawpaw. After every expenditure he made he would always count the change before putting it into his pocket—not one toea short. When we were in Goroka, he pulled out an old string bilum from his brown leather briefcase and went looking for avocados, other fruits and veggies. That bilum dated back to the '70s when he was last stationed in Goroka.
The other thing about Alan was he did not seem to believe in new technologies—he preferred the old ways. In his Hohola office he refused to have a desktop on his desk, while some of us eagerly accepted them—a change from the old ribbon typewriter. Alan continued handwriting all his correspondence and his stenographer would type it out for him. Reading his handwriting was always a challenge for the many young stenos who were assigned to him. Margaret Suru, a young steno at that time, reckoned Alan's handwriting was the same or worse than that of John Gardner. John and Alan both found that Margaret was the only steno who could cope and read their handwriting.
Alan believed in writing out a cheque slip as opposed to swiping a 'save card' in an ATM. I never asked him if he owned a save card, but I was sure he had a credit card; otherwise he and Helen could not have travelled the length and breadth of this planet.
With motor cars, I reckoned Alan and Francis Pana owned and drove the oldest cars among all the HQ wokman na wokmeri in the seventies to the nineties. Jerome Siprokau's blue Datsun 120Y would probably be the next in line.
I supposed they all ended up at the Six Mile dump because none of the auto shops in town would have had any spare parts for them.
Speaking of corporate memory, Alan was a living achiever as NFS transitioned from the Department of Forests to the PNG Forest Authority. Between him and Keai Mirou they would eventually point to or locate the file or a document within the building if it was not anywhere in the file registry.
There are countless extraordinary acts, surprises, and experiences many would say about Alan during his working career. He was certainly an extraordinary forester and economist. For his service to PNG, he was awarded the 10th Anniversary Independence Medal and, later, Her Majesty's OBE.
Alan and Helen chose PNG as their home for their entire working life. They had served faithfully alongside many Australian and PNG colleagues in their respective professions.
During his tour of duty, Alan had seen and worked the length and breadth of PNG. He was part of a new nation, attaining nationhood in 1975. Like many of his Australian colleagues, Alan respected and accepted the localisation agenda, leading towards Independence, knowing what turbulence can do to a young, independent nation.
No matter what the future then may unfold, he chose to remain and stood with his national colleagues to weather whatever the storm. He adapted and accepted PNG's Melanesian culture and mingled well with staff. With his wealth of knowledge and experiences, he became a teacher, a mentor, a living archive, and a script of perfection. He scolded but guided and provided advice to the younger generation of foresters. He was a great man, a true forester and role model.
As his last tour of duty before retiring and leaving the shores of PNG, Alan was the National Forest Board Secretary. He officially retired from the PNG Forest Authority in 2000 and in 2002 he and Helen bid farewell to Hohola and PNG and returned to live in Brisbane, Australia.
On the eve of their departure, they announced and pledged to establish a Forestry Education Trust Fund. The Fund would assist with some of the living expenses of PNG foresters selected to undergo post-graduate studies in Australian Universities. The Trust Fund was established in 2013 and will ensure that future generations of foresters will remember them.
In Alan Ross' own words: 'To work and live in Papua New Guinea has been a rewarding and pleasant experience for both my wife and me. To provide a trust fund of this nature is a way of saying thank you and giving something back to this country.'
Alan Eugene Hugh Ross, the last of the PNG based Australian Forest Guards gracefully stood down from active service at the turn of the century in 2001, and sadly passed on Saturday 31 May 2014 in Brisbane.
Kanawai Pouru
Editor's Note: This tribute first appeared in Papua New Guinea Association of Foresters Magazine.