VALE – September 2021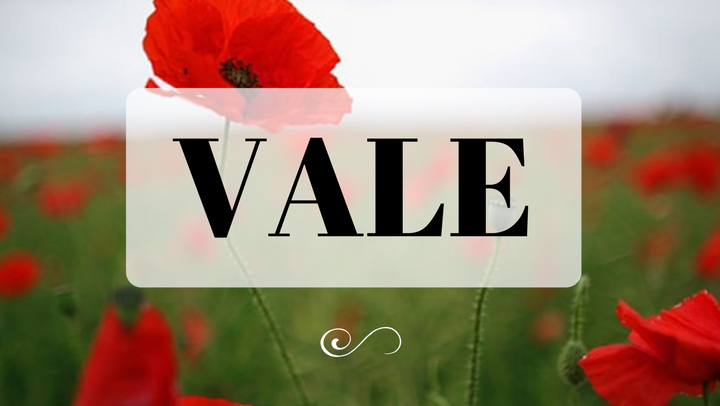 ANDREWS, Roy John | GRIFFIN, John, QC | OLIVER, Norman Francis | THISTLETHWAITE, Dr Robert;

ANDREWS, Roy John (28 April 2021)
Roy, born 1 January 1937, was one of twenty-six Cadet Patrol Officers in the February 1960 intake who, after undertaking their five-week Orientation Course at ASOPA in Sydney, and three-week Induction Course at Konedobu, were posted to the (then) Districts. Roy was posted to Goroka, the Eastern Highlands District (EHD). From there he was transferred to Kundiawa, in (then) Chimbu Sub-District.
Promoted to Patrol Officer in 1962 Roy returned to the EHD after his first leave. However, he was selected to attend the 1963 Patrol Officers Long Course, at ASOPA. After completion Roy was posted to the Milne Bay District, in early 1964. Following a short time in Samarai he was transferred to a newly-established station at Cameron Plateau. Here, Roy played an important role in the development of the new District HQ to replace Samarai. He was also instrumental in having the name Alotau bestowed on the developing township (see Una Voce, December 2018).
I (JQ) first met Roy at Samarai in the now Milne Bay Province, when he was billeted with us before his further posting as a kiap was decided; Samarai was our (newly married to Judith), honeymoon posting! Over dinner, Judy and Roy discovered that they had grown up in adjoining streets in Balwyn, Melbourne and, thus, a lasting bond was created.
While at Alotau, Roy had a serious motorcycle accident and came back to us for recovery and rehabilitation. He told us that he had met, fallen in love with, and wished to marry, a lovely Hanuabadan girl called Daera, a trainee welfare officer at the nearby centre of Ahioma. There was considerable opposition from some at the prospect, but when Roy asked me to be his best man I agreed happily. Thus, a great friendship was cemented.
Transferred back to the highlands in 1967 Roy was the Assistant District Officer-in-Charge of Erave Patrol Post in the Southern Highlands District. After leave in 1969 Roy was invited to join the new Department of Business Development as District Co-operative Officer in Kundiawa. In 1971 Roy and Daera were back in Alotau where they lived and worked until 'going finish' in early 1974—Roy's position was District Co-operative Officer (East Papua).
The Quinn and Andrews families kept in touch over the years, especially after we moved back to Australia. We, and our two boys, Michael and David, had good times together at birthdays and other celebrations at Roy and Daera's home at Chirnside Park with their children, Chris, John and Maria.
Roy had taken up accountancy and became our accountant in our various business enterprises, ensuring we made a profit and kept out of the clutches of the Taxation Department.
At one of his birthday cele-brations, Roy and I (JQ) went down to his cellar to admire his collection of Penfold Grange wines. With both of us in, shall I say, a maudlin and ‑ state Roy asked me to ensure that, if he died, I would promise to tip a bottle of the Grange on his grave every year! I put my arm around his shoulders and said that I'd do better than that—I would drink the Grange and urinate on his grave!! Despite this, our friendship continued over the years and we kept in contact at various PNGAA events and by phone and email.
The death of Daera was a sad blow and we attended her wonderful funeral where hundreds of Australian and PNG friends came together.
Now Roy has gone to join her in that wonderful Patrol Post in the Sky, where we all hope to meet up some day.
John Quinn & Chris Warrillow

GRIFFIN, John, QC (1939–2021)
John Griffin was the most affable of men. He was good company with a store of jokes and an infectious laugh. He was not averse to a bet or the occasional drink. He loved horse racing, golf, skiing, boating, poker, Qantas first class lounges, music, casinos, Chinese food (none ever as good as the China Sea in Milton), The Gold Coast, Queenstown NZ and Australian Rules football. One of the few things that riled him was losing a bet at golf. Some of his Brisbane friends, and you know who you are, suggested that he managed his handicap to avoid that happening.
However, that fun loving description does not capture the whole man. He was an academic achiever, both as student and lecturer, and a serious barrister with a large practice, who worked on and worried about his cases. He was a man of faith. He would seek to attend Sunday Mass wherever he was in the world. He worked for charity. He was a canny stock market investor. He was a man of many properties. He was a good friend to many. He was generous and tolerant. Above all, he loved Lois and his extended family.
It all began in Horsham in country Victoria in 1939. He had two elder sisters, Val and Joan, who have not survived him. His family moved to Seymour where he had his early schooling before attending St Joseph's College, Geelong. His parents both died when he was a teenager. He went to Melbourne University to study law, living with his Aunt None before flatting with Jim Dominguez (a friend from Seymour days, later to become a successful investment banker in Sydney) and David Ogilvie ( who went on to ultimately happily grow chestnuts out of Orange NSW) .He was friendly with students such as David Mattai and Warren Fagan.
John graduated with Honours in law and in 1960 was awarded a Fullbright Scholarship for post graduate study at the University of Michigan. He returned to Australia with a Master of Laws degree and a wife, Sharon. He worked as a solicitor in Melbourne. A daughter, Simone, and a son, Matthew, were born.
In 1968 he made the big decision to leave Melbourne and follow his academic bent as a Lecturer in Law in the Faculty of Law at the fledgling University of Papua New Guinea. I met him there in 1972 when I took a sabbatical from the Bar as a Visiting Fellow at the Faculty. By then Sharon had returned to the US with Simone. Matthew remained with John. Both were kept in order by Maria, a stern and efficient housekeeper, living two doors from my family on the campus in Waigani. John, along with Rob and Irenie O'Regan , were welcoming figures for us. John was a busy man, combining his lecturing duties, academic writing and practice in the Courts with an active social life. Faculty members were diverse – even some of the Australians had lived and worked overseas. Too many to list went on to academic or professional success. Rob O'Regan, Gerry Nash, Jack Goldring, Don Chalmers and Peter Bayne are examples. John was friendly with many in the local legal and business community. Steven Train, Graham Thomas, Brian Riordan and Tony Ford come to mind. He found time to write a textbook on Papua New Guinea criminal law. He became an Associate Professor.
1976 saw John return to Australia and to the practising profession. He chose the Queensland Bar and Brisbane rather than Melbourne. The contacts that he had made in Port Moresby over the previous 7 years had a strong connection with Queensland and virtually none with Melbourne. The Queensland Bar dominated Australian representation in PNG. After years in the tropics, the Melbourne weather may have played a part.
He continued to maintain contact with his Melbourne based extended family, some of whom are here today, his Melbourne and Michigan law school friends, his flatmates and with others such as Jerry Burke and Hal Salter.
I will leave it to Michael Forde to discuss John's career in Brisbane. I will only say that he was a true all- rounder – the Keith Miller of the Bar- with remarkable longevity. He was still doing hard cases until virtually 80 years of age. I should also add that he was a member of the Australian Bar cricket team's world tour in 1980. He did not play a game but was a great help at after match functions. He contributed to Queensland Bar cricket by being a member of the welcoming party for the visiting New South Wales cricketers on the Friday night before the game lead by Bill Cuthbert and Jeff Spender – we called them the Demolition Squad. The Squad would engage us in social activity while the Queensland cricketers slunk home.
My wife and I were with John when he first took Lois out. Alison quickly decided that Lois was the one to bring John's somewhat chaotic private life under control. Prophetic indeed. Marriage followed in 1977. So, the Griffin extended blended family was born. Matthew was joined by Lois's daughters Tina and Theresa. They were soon joined by newborn Alexander. John (and often the rest of the family) regularly saw Simone in the US and sometimes in Australia or NZ. John and Lois remained in touch with Sharon through Simone, either in the US, or when she visited Australia from time to time to see Matthew. John's dentist was Lois's first husband. John was closely involved as the various children married and then in turn had children. John loved them all.
We were close friends of Lois and John, regularly holidaying in Australia and overseas, often skiing or playing golf, and often with mutual friends. They also travelled with others and on their own. John was a congenial companion, although Lois would probably add – as long as we did what he wanted.
John acquired a unit on the Gold Coast in 1977 and it was much in use by he and his extended family, including the Melbourne relatives. Other Gold Coast establishments were added including the recent purchase of a house.
Then followed the Queenstown adventure with the building of the Lodges with Steven Train and others. John retained one unit that was a mecca for family and friends in winter and summer. John and Lois embraced the area, making many local and overseas friends, particularly from Ireland. That culminated in the acquisition of the house at Sunrise Lane, with the unit retained for overflow and some rental income.
John had a gift for friendship as many here have experienced. He met and kept in touch with people all over the world.
His was a life well lived. We have all lost a good man and I have lost a good mate.
Roger Gyles, AO QC

OLIVER, Norman Francis (3 June 2021, aged 87)
It is with enormous sadness that I heard the news of the passing of Norm Oliver—former Land Titles Commissioner in Papua New Guinea, basketball stalwart and a friend to so many people throughout the country.
A native of Tempe in Sydney, Norm was a draughtsman at the Sydney Water Board before joining the PNG Land Titles Commission in the early 1960s.
After a period in Madang he was transferred to the head-quarters in Port Moresby as a senior draughtsman, eventually leading the Commission. He remained in the position until his retirement and departure for Cairns in the early 2000s.
'He was one of the good guys who dedicated his life to helping Papua New Guinea, both pre- and post-independence,' Geoff Hancock has written on the PNGAA website.
Norm became the go-to person for information and guidance on one of PNG's most intractable issues: land disputes.
'Land disputes are common to all regions of PNG,' he wrote in the study, Making Land Work, 'and cause social and economic disruption. Disputes may go back several generations, and settling them is complex.'
Norm wrote prolifically on the subject and, even when he retired as Land Titles Commissioner, was kept busy as a consultant and advisor both to the PNG government and private sector companies.
I first made Norm's acquaintance at a basketball tournament in Madang in mid-1968 and experienced the substance and generosity of his character at another tournament in Lae later that year.
He paid for breakfast for the entire Port Moresby squad (including me) at the Melanesian Hotel. You can take it from me that basketballers are hungry young men.
At that time, Norm was the backbone of Papua New Guinea basketball. This extended to Port Moresby basketball and to the Kone Tigers team.
He had an athletic stature and great skills, and was both a gifted player and a natural leader.
In early 1969, the South Pacific Games were looming and Port Moresby had no facilities worthy of the event—and there was no government assistance forthcoming.
Norm arranged a $14,000 bank loan (K460,000 in today's money) to fund the construction of new courts and associated facilities at Hohola.
He also recruited and led a group of volunteers who over many weekends put the finishing touches to the new courts.
The subsequent outstanding success of the South Pacific Games basketball tournament was due, in no small part, to Norm—who was quite properly appointed manager of the PNG national squads.
I shared with Norm not just a love of basketball and rugby league but an abiding interest in films, books, travel and politics (especially of the left-of-centre variety).
All of these interests were the subject of many interesting conversations at the Bottom Pub and other hostelries and clubs around Moresby.
Norm was the best of friends, not just to me, but to a host of Papua New Guineans and other expatriates who served in PNG.
He moved to Cairns after leaving PNG and, as a vastly-experienced former Land Titles Commissioner, was hired to contribute to both the PNG Attorney General's Department and the Department of Lands and Physical Planning.
In his eighties he became ill and frail and was a resident of Regis Age Care in Cairns for the last five years.
With the death of Norm Oliver at the age of eighty-seven Papua New Guinea has lost a great friend and a great achiever.
He leaves with us a substantial body of work of PNG land issues and a legacy of great comradeship.
Ed Brumby
https://www.pngattitude.com/2021/06/norm-oliver-a-great-friend-of-png-dies-at-87.html

Thistlethwaite, Dr Robert (9 May 2021)
Dr Robert 'Bob' Thistlethwaite was born on 31 August 1941, and graduated from the Australian Forestry School Canberra in the early 1960s and completed his PhD in 1970.
He commenced his professional career in 1971 when he was appointed Principal Research Officer with the Territory of Papua New Guinea Department of Forests. He oversaw forest plantation research, with a wide range of tropical and exotic species.
Much of the plantation development work of PNG Forests at that time is summarised in Bob's detailed paper on 'Further domestication of PNG's indigenous forest species'. This work documents early plantation development in TPNG, together with detailed trial work of indigenous species.
Bob was also involved with Dr Kisaku Mori, an expert on mushrooms from Japan, in an investigation of the presence of Shiitake in TPNG. After Dr Mori's field visit, Shiitake was found widely distributed on Fagaceae (the fig family), especially on the genus Castanopsis in the Highlands. At the Tari market in Hela Province, different varieties of edible mushrooms were being sold. Shiitake was known locally as 'abus long abus' or meat with meat and was highly prized.
Leaving PNG in early 1978 he became Principal Research Officer with the Department of the Interior in Darwin and OIC of the Berrimah Research Laboratory. In 1986 he joined the Australian International Development Assistance Bureau's Pacific Regional Team as its Natural Resources Advisor to undertake identification, establishment, and appraisal of aid-funded projects for nine Pacific island countries across the forestry, agriculture, and artisanal fishery sectors.
In 1989 Bob established his own natural resources and environmental consulting company which focused mainly on the twenty-two island nations of the Pacific basin.
Kerrie Catchpole, Queensland Division of the Institute of Foresters of Australia & former TPNG forester, Dick McCarthy
Forthcoming Vales
We note with regret the deaths of Marie Therese Elma Adamson (née Bray) on 6 May 2021, and her husband Charles William Adamson on 22 May 2021.
We also note the death of Jim Burton in Brisbane on 23 May 2021.
Vales will be published in future editions of PNG Kundu.