Vales – PNG Kundu Mar 2020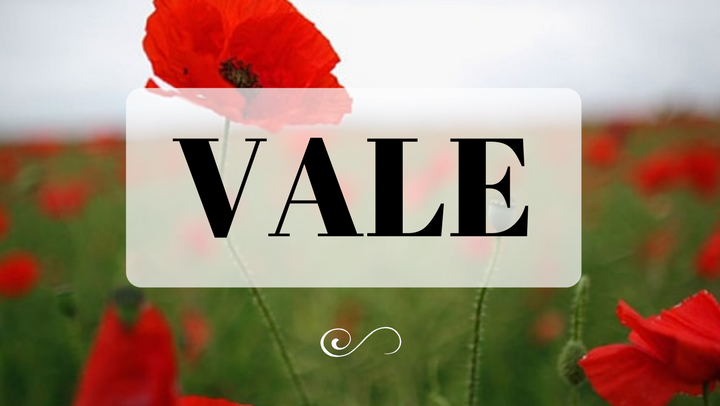 BENHAM, Bill; | BLADWELL, Murray; | CROYDEN, Barbara; | DUGGAN, Daniel Joseph; | MONTGOMERY, David, AM; RIDGES, Jim; | SUTHERLAND, Robert A; | TONER, Jim, BEM; | WESTON, Inez Lesley; | ZEHNDER, John O

BENHAM, Bill (22 November 2019 , aged 86)
Elga William 'Bill' Benham was born on 29 July 1934 in Poole, Dorset, England to Arthur Daniel Benham and Phyllis Elizabeth Wheeler, the youngest of four children.
Sport was his main interest during his school years, and in 1952 he entered the British Naval School as an artificer apprentice. However, he decided that the navy was not for him and, with some difficulty, managed to obtain a discharge, going on to join the British Army, where he saw service in Malaya. While the army offered various options, Bill took his discharge in 1955, and decided to try his hand as a rubber planter in Malaya, where he worked for Cicely Estates. Ever-adventurous, his career then led him to the wilds of Papua New Guinea, where at the age of twenty-three he was appointed as a cadet patrol officer.
His first posting was to Mt Hagen in the Western Highlands District. He carried out accompanied patrols and later solo patrols, and was made OIC of the police and the prison due to his army background.
He was later posted as a cadet to OIC Tambul Patrol Post, some forty kilometres from Mt Hagen and in the centre of Papua New Guinea, some 2,022 metres high.
There was no road access and the station was supplied with goods by plane from time to time. Bill's main job was building roads with a 'quota' of local men to help using axes, picks and shovels, reporting the weather three times daily for air traffic control, building the first school and the annual census.
It was at Mt Hagen that Bill met Patricia Hoff—an attractive blonde school teacher and a graduate of the Melbourne Conservatorium of Music. On departing from the Western Highlands Bill transferred to Lae as a uniformed Sub- Inspector of Police where Patricia was teaching. They married in Lae on 28 May 1960, and they had three children—Guy, Kim-Maree and Mark.
In 1962 after the completion of a correspondence course in law, anthology, geography and government, Bill attended the Australian School of Pacific Administration (ASOPA) for a one year course. He then undertook a degree and later enrolled for a B.Economics at Queensland University. After eight years of on and off study, Bill was awarded a B.Econ in 1970, and in 1971 he again attended the ASOPA and was awarded a certificate in Local Government.
In 1963 Bill, as a junior officer, was posted to Port Moresby where he patrolled the Kokoda Trail and was given the onerous responsibility as the Returning Officer for the Central District & Port Moresby for the 1964 first House of Assembly Elections. In June 1964 with the outbreak of the President Johnson Cult on New Hanover, a small island in the New Ireland District, Bill was posted as the Officer in Charge at the Taskul Patrol Post. He was accompanied by a thirty police riot squad with shotguns and tear gas. Bill's direct orders were to re-establish the Local Government Council. Bill successfully completed this, received an early promotion to Assistant District Officer and was granted a year full-time study at the University of Queensland.
Later Bill served as an Assistant District Commissioner, Kavieng, New Ireland and Bereina, Central District—both good postings and where he held a number of positions including District Court Magistrate, Coroner, Deputy Land Titles. His last field posting was Acting Deputy District Commissioner to 'clean up' Kimbe, West New Britain and deal with an alleged Cargo Cult on offshore islands. In March 1979, Bill was invited to join the National Planning Office, later the Office of Programming & Co-ordination in Port Moresby.
With Independence on the horizon, and the breakdown of law and order, Bill took a senior position with University of Adelaide as secretary of the Planning Committee. His efforts to effect change were recognised by promotions to Assistant Registrar of Planning & Coordination, Acting Registrar, Secretary Executive Committee, Acting Registrar and Deputy Registrar. Bill declined to apply for the position of Registrar on the 'grounds he knew where all the bodies were buried and the university needed someone new'.
In August 1982, Bill resigned to become the first CEO of the Royal District Nursing Society (RDNS), and over a period of ten years Bill successfully changed the administrative and IT structure of the organisation. On his resignation Bill was appointed a Life Member of the Foundation. During this time Bill also remarried. He married Arlene on 28 January 1989. Together they had a happy marriage and travelled overseas to Singapore, Malaysia, Bali, USA, Europe and the UK. Sadly, Arlene eventually suffered from dementia and, as Bill was unable to care for her any longer at home, she went into care, and passed away on 13 February 2013. After RDNS Bill then set up Corporate Consulting and his first clients were RDNS and Community Support Inc. & Community Support Scheme— the latter contracted Bill to conduct a thorough review of the organisation, after which he was promoted to Executive Officer and Company Secretary, and he considered this the most rewarding job in his various careers.
Bill is survived by his son Guy and three grandchildren, Jessica, Sam and Stephanie; his daughter Kim-Maree and two grandchildren, Lachlan and Erin—all of whom he was very proud of.

BLADWELL, Murray (13 November 2019, aged 78)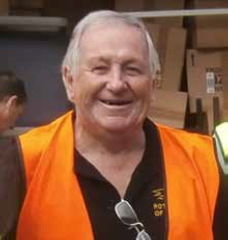 Murray was a man of little complaint and of big deeds. After a short career as a health inspector in Queanbeyan, NSW, he had gone to Papua New Guinea in 1963 to train as a school teacher on the Rabaul-based E-Course. I met him in Goroka when we were both starting our teaching careers. We shared the same accommodation in Kundiawa when we taught there. We began a little newsletter together, which kicked off a blend of education and communication in both of our early careers and forged a friendship as strong as friendship can be.
Murray went on to a distinguished career as an educator. He gained his master's degree in Canada after leaving PNG and rose to a senior position in the Queensland Education Department. After early retirement he worked for some years as the Queensland branch manager of my PR firm, Jackson Wells Morris. Murray was an organiser, a fixer and a builder—and he was benevolent with all of that. It seemed there was little he could not achieve if someone was in need.
He was a great friend of PNG and, along with the late Terry Shelley, a great mate of the Chimbu people. He performed miracles for Rotary, for which organisation he was a stalwart, and wherever he went things would grow around him. Truly a man who left the world a better place than when he found it.
I am deeply sad for his immediate family, Joan and his children Anton and Krissa, his brother Peter and the grandchildren he loved so much.
And I am deeply sad for all of us—the many of us—who were pleased to be called his friends that this good man has left us. Left us just as quietly as he lived amongst us. Not worrying us about the process. Just getting on with it.
KEITH JACKSON, AM
In 2016, following a visit to Australia, Francis Nii wrote the following about Murray Bladwell:
After Murray graduated [from Rabaul's Malaguna Road E-Course] in October 1963, he was posted to Goroka where—with the school year nearly over—he did temporary work at the District Education Office.
In 1964 Murray was first assigned to Siokiei Primary T School, out of Goroka along the Bena road. He had no sooner arrived than he found himself in the middle of PNG's first national election for the House of Assembly. Murray told me he felt privileged to act as an assistant returning officer under the watchful eye of esteemed kiap, Colin Campbell who, with his team of polling officials, trekked through villages in the Henganofi open electorate on a five-week patrol.
Later in 1964, Murray was posted to Gon Primary T School, now known as Gon Kambua Primary School, in Kundiawa in the Simbu Province. There he served under Ray Andersen, a dynamic educator and prominent contributor to PNG's education development.
Through 1964 both Murray and Keith Jackson taught in Kundiawa and collaborated in publishing the Kundiawa News, a small newspaper with a circulation of about 200.
During leave in Australia at the beginning of 1966, Murray married Joan, also a teacher. On return from leave in early 1966, Murray and Joan were posted to Chuave Primary T School, as it was known back then: Murray as headmaster and Joan as kindergarten teacher.
Murray told me that he and Joan had a wonderful three years working with a highly supportive local community in developing the school facilities, including the famous library. [Murray was also the driving force of the Chuave rugby league team.]
In 1970 they were posted to Port Moresby where Murray worked in the Publications Branch of the Education Department and Joan was posted to Hohola Demonstration School—was later seconded to the Department of Health to develop a health curriculum, and jointly author health teaching guides for PNG schools.
In 1971 Murray joined Wal Capper and Fay Goodman on the much-loved radio program, Teachers' Teatime, a joint initiative between the ABC (now NBC) and Education Department. This program was aimed at teachers throughout PNG and was broadcast at morning teatime so that all teachers could gather in their staff rooms to listen to it and discuss the issues raised. Teachers' Teatime enabled Murray to travel widely throughout PNG interviewing teachers and educationists.
At about the same time Joan was appointed a lecturer at Port Moresby Teachers College, later lecturing in early childhood learning at Port Moresby Medical College. In 1972–74, Murray was seconded to Education Headquarters in Konedobu where, prior to Independence, he was executive officer of the National Education Board.
Upon his return to Australia in late 1974, Murray joined the Queensland Department of Education. He later earned a master's degree in education from the University of Alberta in Canada and had an impressive career in Queensland education, retiring as Assistant Director of Planning and Policy in 1999.
Murray and Joan told me they have very fond memories of their years in PNG and in particular the warm-hearted village people, parents and inquisitive children who made teaching such an enjoyable and inspiring experience. Murray and Joan still felt a strong attachment to PNG.
There are many Australians like Murray and Joan who are true friends of PNG and who spent much of their life serving PNG and its people, sometimes in the most difficult conditions. Although most left PNG around forty years ago, they still have special attachment to our country. As the late David Wall said, 'You can take the man out of PNG but you can't take PNG out of the man.'
FRANCIS NII
CROYDEN, Barbara (17 October 2019, aged 97)
Following is an edited extract from the eulogy given by her son, Ron, at her funeral in Sydney:
My mother, Barbara Croyden, was born on 31 December 1923 in Rabaul, Papua New Guinea, as Szeto Yuk Yoong—the eldest daughter of Thomas Szeto ah Ying and Anne Maria Nui Sin Szeto. The Japanese occupation in Rabaul took place in 1942 when the war broke out. Like many others my mother and her family became prisoners of war. They were housed in a compound and she was put to task sewing for the Japanese army. For three years, as the war continued, the family lived under Japanese jurisdiction near Namatanai. They survived the war living on meagre diet of sweet potatoes, peanuts and snake beans. After the war the family resettled in their old residence where extended families of the Szeto clan also lived. The family worked hard to rebuild their lives and financial circumstances. Mum opened a barber shop in the family trade store. She was self-taught and learnt through her experience of cutting her siblings' hair with hand clippers. During this time, she made a lucrative income for the family and contributed over 200 pounds so that her family could buy land and roofing iron.
Mum was also a dressmaker. She was self-taught from making clothing for her siblings. She also sold jelly at the trade store.
During this time my father was a warrant officer in the Military Police and he met Mum through the barber shop. According to his driver, Dad had a haircut every day until Mum succumbed to his perseverance.
Whilst there was a strong connection between Mum and Dad, inter-racial marriages were not common and they encountered many obstacles from both the white and Chinese community. It was a challenging time for Mum as her parents were initially opposed to the relationship. But she was unafraid and together Mum and Dad wore them down and won their support.
Mum and Dad shared many similarities. They were both born the eldest in their family supporting younger siblings. Both were resourceful with good work ethic and together they had a happy marriage and were successful in their endeavours.
My mother gave birth to Shirley in 1947 and myself a year later. Sadly, my sister became ill and passed away at the age of three and a half years. This was a deeply trying time for Mum and Dad and I can only imagine that it must have been difficult for them to move forward. But, happily, Silvia was born a year and a half later.
Silvia and I shared many memories throughout our young lives. A memory that is embedded for both of us was the weekly drive down the dusty bumpy road to Kokopo and beyond as our plantation was being developed from jungle.
On these long drives, you never knew what was going to happen! There were mosquitoes, the car was regularly bogged and Mum, Silvia and I would do our best to push the car out of muddy roads. Occasionally, Mum would also drive an old army truck with rations and supplies for the labourers.
Whilst Mum was a beautiful small and unassuming woman, she was tough and would happily take on any challenge.
She was always nurturing and caring, and selflessly always put Dad, Silvia and I first, and we always felt secure and loved. She made our clothes, cut our hair and was always proud to present us well.
It was important for Mum to stay connected with her family and Chinese heritage. Mum took us everywhere—visiting relatives or going to the local market. She was an excellent cook and it meant a lot to her that we grew up speaking Chinese and eating Chinese food. Frequently, this meant that she cooked two meals so Dad could have his steak as well!
In addition to being a wonderful mother and astute business woman, Mum also had many other interests. She was a great musician playing the piano accordion and harmonica, and
I remember her practicing songs on our verandah. She also took an interest in yoga and became a teacher of a weekly class in Rabaul. It was hard for Mum and Dad when Silvia and I left for boarding school in Australia, but Mum wrote us letters every week to remind us that she was thinking of us. In 1994 Rabaul was flattened by a volcanic eruption so retirement in Sydney followed. This was a blessing in disguise as the family was finally together in Sydney and this is when the Sunday family dinner tradition began. Sunday nights were shared over a roast, chow mein and baked spaghetti— all served in one sitting!
In 1999 Dad passed away and Mum lived alone in her Mosman unit for many years. She was highly independent and could work her way around the Sydney public transport system. She enjoyed her daily walks, regularly attended church and always made time to see her family and friends.
In her later years Mum's health slowly deteriorated and she moved in with Silvia. She enjoyed the time at Silvia's and she continued going on seniors' outings and social gatherings weekly. In the last few years she lived at St Joseph's at Kensington where she was well cared for by the nursing staff and nuns including her sister, Sister Betty.
Over the last few weeks as I reflect on Mum's life, I realise how much of an impact she has had, not just on our own family, but also on many others that have been fortunate enough to embrace her friendship and love.
Mum, we thank you for being our inspiration and loving mother.
RON CROYDEN

DUGGAN, Daniel Joseph (16 October 2019, aged 83)
Danny grew up in Victoria, in Bendigo and Ballarat, where he attended St Patrick's College. In 1957 at age twenty-one he left a bank job to join the PNG public service. He began as a cadet patrol officer in Bougainville, and some eighteen years later also ended his PNG career in Bougainville.
In between, he served in Pindiu, Aseki, Kabwum, Lae, Mt Hagen, Goroka and Kikori. In Bougainville, as District Local Government Officer just prior to Independence, he successfully set up the Administration's first ever Special Purpose Local Authority. Sadly, this was soon to disappear when the Bougainville 'troubles' began. On leaving PNG he bought a farm in Northern NSW where for some years he ran Murray Grey cattle, grew avocados and ran an apiary. He later worked as an Aboriginal Community Adviser at Glen Innis and Bidyadanga, WA.
Later still he joined the Aboriginal and Torres Strait Islander Commission (ATSIC), travelling Australia widely and serving in Lismore and Bourke. He retired to the Gold Coast area in 1999. Dan's first wife, nursing sister Ann Kelly, died in Lae in 1966. He married welfare officer, Judy Peters, in Kieta in 1975. He leaves two daughters, a son and seven grandchildren.
JUDY DUGGAN

MONTGOMERY, David, AM (17 November 2019, aged 82)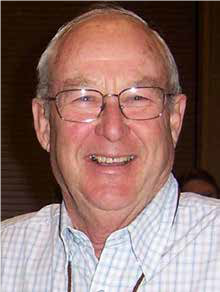 David Montgomery, AM, was an unsung hero to many who worked alongside him in agriculture. Hailed as an entrepreneur, he dedicated much of his life to innovation, significantly in the potato industry. Formerly of Kimbe, Grabben Gullen, David passed away at his home, Bingie Banis, at Bingie on the south coast on 17 November 2019, aged eighty-two.
At a Grabben Gullen Hall memorial service on 26 November, his son Scott said he would 'never be forgotten and that his legacy is well recognised by peers and friends and by the horticultural industry in which he played a significant role to drive change.'
He said his father had been an inspiration and a family man, and shared stories of early business ventures from his years at The Scots College, Sydney (1947–52) to his education at the Hawkesbury Agriculture College (1953–55). It was during this time he met his future wife, Gillian Marks.
They celebrated their fifty-eighth wedding anniversary in September. Mr Montgomery wrote to her from Papua New Guinea during his employment by the Department of Agriculture Stock and Fisheries (Department of Agriculture). His experiences were recorded in the Papua New Guinea Association of Australia journals, Una Voce, titled 'A Didiman's Diary'. The Montgomerys moved to Grabben Gullen in 1966 with sons Scott and Mark; daughter Jenni was born in 1967.
David began Southern Tablelands Potatoes, producing summer vegetables (broccoli, cabbage, lettuce, leeks) and certified seed potatoes for supermarkets and fast food outlets. They also grew crops, traded in fat lambs, and bred cattle.
It was about this time that methods to speed up potato seed propagation developed and Technico, with Peter Waterhouse, began. Technico's chief executive, Sachid Madan, said Mr Montgomery had seen something in Technituber technology that others had not. The company is now a leading seed potato company with global operations, providing food safety and better farm incomes, he said.
The technology had been adopted by the International Centre for Potato and given rise to new technologies. 'The seed David planted in Crookwell nearly twenty-five years ago has spread across the world, benefiting millions of consumers, and rural communities,' he said.
As a founding member of the Horticultural Research and Development Cooperation, Mr Montgomery served for six years on its board. In 2000, he was recognised for his contributions to the development of PNG.
He was the Crookwell Potato Association executive director 1988–2009, and its public officer until his passing. In the 1990s, he received a Vocational Service and Enterprise award from the Rotary Club of Crookwell. In 2006, he was the first Australian honoured by the World Potato Congress in Boise, Idaho, USA. In 2013, Governor-General Quentin Bryce, AC, awarded his AM for significant service to the potato industry and agriculture.
In 2004, he began work on the Australian Rural Innovative Centre, and in 2014 this concept became the Australian Agricultural Centre, which is planned for Crookwell. He is survived by his wife Gillian, children Scott and Jenni (Mark passed in 1983), seven grandchildren, and a great-granddaughter.
CLARE McCABE,
Crookwell Gazette
Ed: David Montgomery contributed regularly to PNGAA and its journal. He wrote 'A Didiman's Diary' which tells of his life in PNG and is available for reading in the E-Books section – HERE.
RIDGES, Jim (8 January 2020, aged 81)
Jim was tireless and prolific in documenting the history of the New Guinea islands particularly, and was revered for this and his generosity in sharing his research. He also wrote a number of historical articles for PNGAA. Jim passed away at Kavieng Hospital.
British-born Jim moved to the then Territory of Papua and New Guinea in 1963 to join the Department of Public Works, later Primary Industries. He worked in most PNG provinces but, eventually, settled in New Ireland in 1977. In 1983 he was Member of the New Ireland Provincial Government (Kavieng town) and from 1986–1992 he was Ombudsman.
His research on events about the two world wars in the islands was meticulous and ongoing and he never lost his drive and excitement in discovery. He was a reliable connection for the 'bifors' of New Ireland and New Hanover and anyone with an interest in history.
Jim will be forever remembered for his part in organising a memorial in Kavieng to those lost during the Japanese occupation. Together with Margaret Henderson (author of Yours Sincerely Tom) and Erice Pizer he set about honouring the civilian population in WWII New Ireland, including from the indigenous and Chinese community.
In July 2002, about forty people traveled from Australia for the unveiling of the plaque by Australian High Commissioner Nick Warner. The event was filmed by ABC for the 7.30 Report, and Jim was interviewed for the story (see the following link: https:// vimeo.com/355499752). The occasion has special poignancy for our family. It was during this visit that my brother Gordon found the lost jungle grave of our great-grandmother, Phebe Parkinson, near Namatanai.
MAX UECHTRITZ and the PNGAA Archives

SUTHERLAND, Robert A (22 August 2019, aged 95)
Bob was born and raised in Sydney and during that time enjoyed surfing, fishing off the Manly wharf and getting around on his pushbike. He climbed onto the roof of the chook house before he could even walk, and his mischievous nature and sense of adventure earned him the occasional clip around the ear from the local constabulary in his youth. Unsurprisingly, he climbed trees to watch Don Bradman bat and, later in life, it wasn't unusual to see him at the top of a radio mast.
Bob was amongst the first schoolchildren to walk across the Sydney Harbour Bridge when it first opened. It was during his school years that he developed a keen interest in radio and electronics, and he decided to head off to radio college in Sydney. Joining the army soon after, he was off to war in New Guinea—of course, serving in the signals corp. His interest in radio remained with him all his life both in a working capacity and as a hobby in the form of amateur radio. When the war was over, he stayed in PNG, based in Rabaul, where he made his life for the next twenty years. A very clever and resourceful technician, his work took him all over the country on all sorts of adventures. The bachelor life ended in his early forties when Aida went to PNG to visit friends. She stole Bob's heart and before long they were married in Rabaul, making their home in Port Moresby, where children Hilary and Jamie (deceased) were born.
Bob worked for the Australian Petroleum Company (APC), Commonwealth Department of Works (CDW) and Posts and Telegraphs (P&T) in Port Moresby. As an amateur radio operator, he held the call sign VK9BS/9 and then P29BS. When the family 'went finish' to Western Australia at the end of 1983 he took the call sign VK6ABS.
He enjoyed nothing more than a beer and a chat. Those who were lucky enough to spend a bit of time with him, either on the air or in person, enjoyed some fascinating stories and his witty, dry sense of humour.
Suburbia didn't suit Bob though. His love of the bush and space was too strong, so off he went to find his patch of land in Gibson, near Esperance, where he was David Montgomery, AM able to proudly have a significant antenna farm and live happily for the next twenty-seven years with frequent visits back to Perth to stay with family. It was in 2013 that Bob finally agreed to pack up and move back to Perth to live with his daughter, Hilary, and family for his final years.
When someone asked Bob how he was, he often replied that when he checked the obituary section in the paper that morning, his name wasn't in it and so he was doing just fine. He was grateful for every day, making the best of things no matter what and enjoying the simple pleasures in life. He is sorely missed after passing away peacefully following a short illness.
Bob is survived by wife Aida, daughter Hilary and her husband Richard and their four children.
HILARY AVES

TONER, Jim, BEM (13 November 2019, aged 89)
Jim led an adventurous and eventful life. He was born in London and described himself as a Scottish Cockney. During WWII he was evacuated from London during the blitz. After the war he spent part of his national service with the occupying army in Germany.
As a keen Hash House Harrier Jim wanted to watch the performance of the British athletes at the Melbourne Olympics but, as a trainee teacher, he couldn't afford the airfare. Being a resourceful young man, he visited Australia House and convinced the staff that he was just the type of immigrant that Australia needed. So, in 1956, Jim became a Ten Pound Pom. He had no intention of staying permanently in Australia, but he was still here sixty-three years later.
After working as a tram conductor and a labourer in a sugar factory he still hadn't saved enough to get home, so he applied for a clerical position in PNG which he reasoned was part of the way to England.
Jim worked in Konedobu and also as District Clerk in both Mendi and Rabaul. He was later Executive Officer for the Australian National University's Research Unit in Port Moresby and then, later, in Darwin.
During one leave from PNG Jim and a couple of his mates drove an ex-London taxi from India to England. During a later trip from Darwin to England to undergo experimental laser eye surgery (not then available in Australia) Jim received news of Cyclone Tracy. Flying to Sydney on the first available flight he located his wife, Mary, asleep in the Qantas lounge with all she had managed to salvage—their dog and a briefcase full of water-logged university notes. Jim was allowed to return to Darwin and was later honoured with a British Empire Medal for his efforts in the clean-up.
In Darwin, late one night, Jim received a call from the police asking him to come in and identify someone they had in custody for trying to break into the library.
Evidently, he had presented a five pound note when asked for proof of identity. Jim went to the police station where he was advised that the old bloke had gone to sleep and been locked in at closing time and was in fact attempting to break out, not break in. Jim identified the 'old bloke' as Dr HC Coombs, Visiting Fellow at the ANU, and advised the police that as ex-Governor of the Reserve Bank that was, in fact, 'Nugget' Coombs' signature on the bank note.
I first met Jim in Mendi in 1957 and we kept in touch over the years and met up numerous times in Port Moresby, Darwin and Perth. Jim kept in touch with many of the people he had met in PNG and was a member of a very extensive network, especially of ex-kiaps he had worked with. News of his death reached me via someone in Darwin contacting an ex-kiap in Hobart, who told Chris Warrillow in Melbourne who passed it on to me in Perth. Jim is survived by his wife Mary.
Farewell old friend. It's been good to know you.
PATRICK DWYER
ED: Jim was a regular contributor over many years to the PNGAA quarterly journal with his 'Notes from the Northern Territory'. Everyone looked forward to his friendly humour and laconic style. Well known and highly regarded, Jim was part of a unique era that contributed so much to the Australian development of Papua New Guinea. He will be greatly missed and our thoughts are with Mary Toner.

WESTON, Inez Lesley (26 May 2019, aged 98)
Inez, together with her husband Tom, lived in PNG for nearly forty years after WWII and remained staunch supporters of PNG. Inez lived in Canada and was actively in touch with the PNGAA Management Committee until not long before she passed away. In her ninety-sixth year she responded to then editor, Belinda Macartney, when Belinda had sent out a request for editorial assistance. Inez wrote:
. . . I finished a couple of degrees ending with an MA at Victoria University in 2006, and over a lifetime have helped many people with their quite different work. Also had a deep interest in birds. To my surprise just recently someone drew my attention to a web site under Inez Weston Ornithology I didn't know existed—so much for privacy in one's life! Yes, I still read things critically and pick up the slightest error. And immediately think I wish I could have checked all that first . . . So, I hope you get someone like me but much younger as I am sure there are many about as it is such a pleasure doing it.
Inez's husband, Tom, was a founding member of the Bird Society in Port Moresby and this interest spanned their lives and took them to many countries. Inez loved keeping up with the bird news on various sites and often provided relevant comments based on her wealth of experience. The following is a tribute written by her son:
Our mother Inez Weston sadly passed away at the wonderful age of ninety-eight years. She left us very peacefully early on Sunday, 26 May in hospital in Duncan, Vancouver Island. Continuing to be strong and never giving up she managed to live independently until the end.
She was an incredible person in so many ways and we will remember the feats she achieved—a Master's Degree in the History of Art completing an incredibly insightful thesis on Isabel D'Este the Patron of Art; many published papers on ornithology, a subject that was close to her heart; territorial life in New Guinea bringing up her family with her husband, Tom; constantly travelling; a classical record collection; hiking; nature and, of course, a wine judge in British Columbia. She was, as anyone who knows her would be aware, a very strong person, a dedicated wife, mother and grandmother and certainly loved life itself.
Having started her degree at seventy-nine and completing her Masters at the age of eighty-three she has left us with a very powerful message that it is never too late to do anything.
Her husband, Tom, passed away in January 2001 and his vale appeared in Una Voce, June 2001. They had two sons, Don and Neil. u

ZEHNDER, John O (1 February 2020, aged 93)
John spent many years conducting field work in PNG as a petroleum geologist with BP and APC/Oil Search. He became famous at the age of twenty-eight in 1954 when he and fellow geologist KM Llewellyn were escorted by ADO Des Clancy and members of the RPNGC on an expedition that took the party from Lake Kutubu to the Strickland Gorge and to Kiunga. En route, beyond present day Tari and Koroba, they mapped the Lavani Valley, the floor of which is over 2,300 metres above sea level. The popular press of the time dubbed it a new 'Shangri-La'.
Many of the geological structures mapped by John have been drilled since the 1980s and some of the discoveries made are now still producing oil and gas for export via pipelines to the coast for loading onto large tankers.
Geologist turned journalist and author, Rick Wilkinson, who has written a book on the history of Oil Search, remembers John from the time of his managing directorship of Santos in the early 1970s and second association with Oil Search in the 1980s. He was of great assistance to Rick's research, particularly in identifying and describing photographs taken in the early fifties, some of which will be in the book planned for publication in early 2021.
Rick describes John as 'being a lovely, gentle, generous, quietly spoken bloke with a dry satirical wit'. John's funeral service was held at North Ryde, NSW on 8 February 2020. He is survived by his wife, Janne, his daughter Rosemary and her children, Natalie and Angus, and son Peter.
CHRIS WARRILLOW
ED: Members may like to read about the 1954 patrol in two articles titled 'Recollections of Des Clancy' in the March 2007 issue of Una Voce, pages 24–26, located on PNGAA's website HERE.