VALES – PNGK June 2021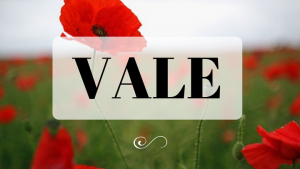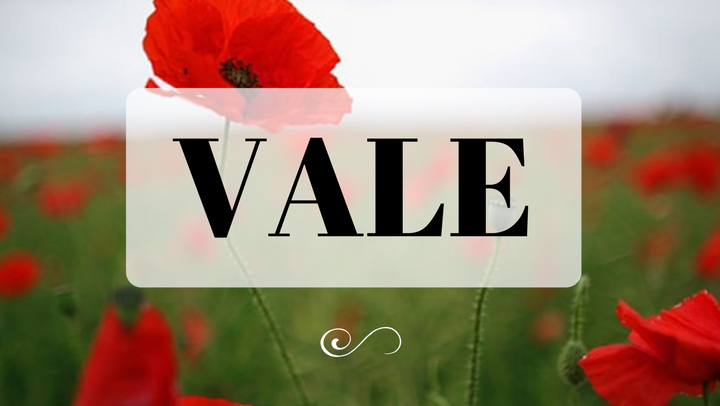 Andrews, Roy | HOSKING, Jennifer | KEMSLEY, James Herbert | LITTLER, Patricia (Trish) | ORR, Robbie | Stocker, Dr Geoff | WALKER, Marjorie Louise | Worcester, Jack William
Andrews, Roy
28 April 2021
Former kiap and co-operatives officer. A vale will appear in the September issue of PNG Kundu.

HOSKING, Jennifer
May 21 December 2020
Jennie Worssnam was born in England on 2 May 1946, and the family migrated to South Australia in 1950. She started school at Richmond Primary but changed to Woodlands Church of England Girls Grammar School at Glenelg to complete her schooling. After Woodlands Jennie went to the Metropolitan Business College. Her first employment, for three years, was in the Methodist Home Mission Department.
Jennie and Doug Hosking were engaged in April 1966, married two months later and two weeks after that they flew to Rabaul. Their daughter Belinda was born at Nonga Base Hospital in 1968. A highlight of their time there was the visit of the Duke and Duchess of Kent. Jennie went to three functions, needing three showers (PNG is very humid), new outfit, new hat and gloves for each. The night function was a reception for the Royal couple at the District Commissioner's Residency on Namanula Hill. Long frock and long gloves for Jennie, long-sleeved white shirt, bow-tie, cummerbund, long trousers for Doug (tropical formal outfit), what a splendid pair!
Another highlight was the annual George Brown Choir Day, George Brown being the first missionary to East New Britain. Choirs from many villages, some walking a couple of days to get to George Brown College to be judged Best Choir plus other categories. The finale was when all the choirs walked around the oval singing different songs in tonic solfa.
In Rabaul, Jennie worked for Mazda cars and was a representative for Coca Cola at one stage. I remember every Saturday morning having our malaria tablets washed down with a bottle of Coke!
From January 1971 to October 1975 the family lived in Kavieng. Jennie started playing golf there. She also worked as personal assistant (PA) for the District Commissioner and the Education Department Superintendent while her last job there was managing the pharmacy.
The family returned to South Australia in February 1978 to live in Renmark. Their son, Paul, was born in February 1979.
After return to Australia Jennie developed a career as Student Support Officer and in the library of different schools around South Australia where Doug went as a minister of the Methodist church.
Wherever they went Jennie quickly became involved in local charity work. She was always very sporty too and her achievements in this area blossomed after she had a liver transplant in 1995. She became an active and very successful participant in Transplant Games around the world. Her last entry was in the Malaga Games in Spain in 2017, aged seventy-one, where she broke Transplant Games world records in sprint events.
The family was comforted by the many messages received after her death. They mentioned her courage and her generosity, her adventurous spirit and zest for life. She was a true champion of living life to the full and an inspiration to all with her adventurous, cheerful, resilient, creative spirit.
Belinda Smith


KEMSLEY, James Herbert
1 October 2020, aged 96
James was born on 26 August 1924, and grew up mostly in Victoria, joining the Naval Auxiliary Patrol in Melbourne at its inaugural meeting in Melbourne in 1941. In 1943 he joined the 16th Army Small Ships and served at Lae, Finschhafen and Aitape. He then transferred to ANGAU Marine and served on vessels out of Oro Bay, Finschhafen, Madang, Port Moresby and ashore at Rabaul. In 1944 he was promoted to Staff Sergeant and sent to Rabaul a few days after the surrender.
After the war he worked at various jobs, including as a station hand on a property in Victoria's Mallee.
In 1946 he rejoined the army as an instructor and was asked by the Administration of Territory of Papua and New Guinea (TPNG) to command a TPNG patrol boat in 1948. He was stationed in the New Britain District but worked out of most Territory ports for the next ten years.
During this time, he was twice commended for work done in rescue operations, was the first to land on the Tuluman island volcano after it emerged from the sea and captured poachers in the Hermit islands. In 1956 he was appointed master of a new Fisheries Research vessel being built in Brisbane for TPNG Fisheries and sailed her to Port Moresby. He worked out of Madang during this time.
In 1962 he worked for the UN as an instructor in the British Solomon Islands, and in 1963 he returned to Australia and started work in the forestry industry. He then worked as an audiologist, until retirement. After he retired in the early 1980s he took up lecturing on cruise ships, developed a cartoon with the help of his son and a colleague based on his time in PNG, wrote a genealogical book on his family and was an active member of his local RSL.
James joined PNGAA on 18 November 1994. He sent his father's WWI diaries to the Association and stories from these were published in Una Voce, now PNG Kundu. There was also material relating to his visit to Rabaul on the centenary of the WWI action. The relevant websites for these stories are attached.
James Kemsley did many things in his life and was a father, gentleman, explorer, entrepreneur, tradesman, soldier, researcher, drover, professional fisherman, cartoonist, innovator, artist, writer, and a caring, kind person who was honest and loving with just the right amount of scallywag.
Stan Kemsley
Additional information: HERE and HERE


LITTLER, Patricia (Trish)
20 July 2020
Trish was born on 25 March 1931 into a strong Irish Catholic Labor family in Sydney, the eldest of four children.
She was an adventurous soul who loved life and lived it to the full. She studied teaching and said she learnt a lot at college, but mostly from the returned soldiers who livened up the debate in lectures. Trish, with a teaching degree in hand, headed off to Europe to see the world.
Her return trip to Australia was the start of a new adventure because during this she met her husband, Geoff. She eventually agreed to marry him in 1955. Then, it was off to PNG where they forged a lifelong love for the country and its people. Trish taught there, was a proficient golfer, became part of a choir, took up painting and loved a great party. In between these activities she managed to raise eight children (three singles, a set of twins and a set of triplets).
Following Independence in 1975 Trish decided that it was the time to leave PNG so, with much heartbreak, she and Geoff left the country and established themselves in Darwin. Once again, she threw herself into life in Darwin, teaching, playing tennis, squash and golf.
However, Geoff had a yen to become a farmer and bought an avocado property in Queensland. Although Trish was not impressed, she again rose to the occasion. She worked on the farm as chief packer, cook and bottle washer. She also became a valued member of the community and the power behind Geoff when he decided to stand for local council.
Trish contributed significantly to many different organisations in the community of Palmwoods. She joined the CWA and was president, treasurer and secretary for many years. She was universally liked and highly regarded by the membership, as she was as good at running the meetings as she was at baking and preparing the teas.
She was a founding president of the Nambour Zonta Club and was instrumental in pushing for the establishment of a skin bank in Queensland as the club's service project. She saw the need for a skin bank as paramount when, in 1994, members of the Palmwoods Rural Fire brigade were caught in a firestorm resulting in serious injury to two members and burns to at least two others. She successfully pushed for support of Zonta Clubs throughout south-east Queensland and northern NSW who adopted it as their district project and thus the Skin Bank was established in Queensland. On Australia Day 2008 she was recognised locally as a Citizen of the Year.
Trish was an active participant in Red Cross's annual collection and was a member of Inner Wheel Rotary and a hard worker on the Mary Murray Welfare Committee. She established an award for Year 7 students at Palmwoods State School to recognise exemplary social skills, based on attitude, manner, cooperation, responsibility and initiative. This came from Trish's need to do something for young people.
Trish was also a willing volunteer for her local parish and Progress Association.
It was with a heavy heart that in 2017 Trish left Palmwoods and returned to Darwin to allow Geoff to be cared for by family as his health deteriorated. Even though it was not the best of times, Trish met the challenge head on and threw herself into life in Darwin. She again became an integral member of the community participating in the local parish, seniors' clubs, progress association, knitting natters and water aerobics.
Trish left an indelible mark wherever she went. Her spirit and zest for life will not be forgotten. She was truly a remarkable and much-loved woman and is greatly missed by her family.
Barbara Littler
Editor's Note: A vale for Geoff Littler appeared in Una Voce, March 2019
ORR, Robbie – 7 February 2020
Robbie Orr, who died on 7 February 2020, was well-known in his earlier years in Port Moresby as Mr Pepsi. He was born in Brisbane in 1928 and took up an early career as a fitter and turner/motor mechanic in the Air Force with No. 23 Squadron at Archerfield Aerodrome in Brisbane. In 1953 Robbie was selected to represent his Squadron as part of the Australian Contingent on HMAS Sydney, to attend the Coronation of Her Majesty Queen Elizabeth II in London, England, on 2 June 1953.
Two years later, seeking greater employment challenges, Robbie headed north to the Territory of Papua and New Guinea, joining Burns Philp & Co. in Port Moresby, to commence a career that lasted several decades and saw him managing BP's softdrink business in Badili.
Robbie met his wife Heather in Port Moresby soon after his arrival in the Territory.
Robbie retired from BPs and in 1984 undertook a major investment and building project in downtown Port Moresby, with the establishment of Fairfax Apartments, which were completed two years later, and which set a new high-standard in luxury, high-rise apartments in the city.
With a keen interest in helping the community, Robbie joined the Rotary Club of Port Moresby in 1960, sponsored by Bill Johns, of SP Brewery and a Foundation Member of Rotary in PNG. Robbie served in various executive roles over his forty-seven years with the Rotary Club including Club Service Director, Club Secretary, and as President in 1982–83. During the official visit to PNG by HRH Prince Charles in 1984 to open the PNG National Parliament, Robbie officiated when Prince Charles opened the PNG Red Cross Special Education Centre, a project which Robbie was managing between the Rotary Club and the Red Cross. He also served in various executive capacities with both the Royal Papua Yacht Club (RPYC) and The Papua Club, and was widely respected in the Port Moresby business community.
Robbie enjoyed his many years of service in Papua New Guinea and was a regular seafarer on Fairfax Harbour, with his 'Orchy 1 & 2' catamarans, along with life-long friend Sir Ray Thurecht of the RPYC. Robbie and Heather eventually retired to the Gold Coast of Queensland in Australia.
Gerry Peacock

Stocker, Dr Geoff – 25 January 2021
Born on 28 May 1941 and raised on a family dairy farm in the Hunter Valley NSW, Geoff earned a scholarship from Maitland Boys High, to commence his forestry degree at UNE, Armidale in 1959. He went next to the Australian Forestry School (AFS), Yarralumla ACT graduating with BSc (Forestry) UNE in 1963. During the first year at the AFS Geoff, along with half of that year's intake, spent six months at the 'Waldorf', uninsulated prefab hut. This was a character-building experience for all, that cemented enduring friendships.
Appointed to the Forestry and Timber Bureau at Berrimah NT, Geoff's early focus was on the establishment of tropical Pinus plantations on Melville Island and elsewhere in the top end. This involved early visits to central America in search of suitable alternative species of pine. He also supervised graduate students and through this was instrumental in documenting indigenous burning practices and fire dynamics in tropical landscapes.
Geoff married Jacquie, who was teaching in the Territory, in 1967. They moved to the Atherton Tablelands, Qld in 1971 where Geoff established the Queensland Regional Station (QRS) of the national Forest Research Institute (FRI). Geoff and Jacquie purchased a 170-acre farm near Malanda, bred Droughtmaster cattle and introduced commercial grafted avocado plantations to the tablelands. They also developed an interest in the culture, breeding and production of tropical orchids and bromeliads. Geoff and Jacquie raised two wonderful daughters Lucy (born 1973) and Elise (1975) who have blessed them with six grandchildren.
While Principal Research Scientist and Head of QRS, which became CSIRO Tropical Forest Research Station in Atherton (1971–85), Geoff and his staff established Soils, Ecology and Botany research groups. This team researched the description and scientific investigation of Australia's tropical rainforests and related forest environments, in collaboration with the Queensland Department of Forestry research office, also in Atherton.
This research group had a series of long-term reference plots throughout northern Queensland. They focussed on the scientific management of the region's tropical cabinet-wood species and Geoff's research and field experiments did much to define and delineate key species' regenerative responses to forest disturbance and as a basis for improved tropical silviculture of the region's valuable and ecologically complex forests.
He also actively engaged in discussion of the declaration of the Wet Tropics World Heritage Parks, registering his strong opposition to total protection as the only management option for the tropical rainforests. His was a strong voice for forest management and practical conservation. He championed the potential offered by small private growers of cabinet wood species to create a commercially viable niche industry and critical of State government's royalty policies that he viewed as not supportive of developing this potential.
Moving from CSIRO, Geoff extended his professional interests in Papua New Guinea, with appointment as Professor and Head of the Forestry School at University of Technology in Lae from 1989 to 1992, and as Director of the Forestry Research Institute, PNG from 1993 to 1996. He is well remembered by friends and colleagues there and the Senior Botanist, Kipiro Damas, indicated that they have discussed having Geoff's portrait framed and hung in their meeting room in his memory. Kipiro also noted that their botanists and ecologists will always remember him for introducing the sling shot (catapult) method of collecting botanical specimens from tall trees.
After his Forestry career Geoff redirected his love of the tropics and was elected to councils in both their local and regional manifestations between 2008 and 2016. He served as Deputy Mayor of the Tablelands Regional Council from 2014–16. He was highly respected by his local Tablelands community and championed the cause of improved planning of landscape management and support of rural industries within the region.
During 2020 he was still making submissions to, and giving evidence to, Senate inquiries. Geoff had a bloodwood (Corymbia stockeri) and two orchids (Dendrobium stockeri and Bulbophylum stockeri) named in his honour—a fitting recognition of his love of botany, tropical forestry and tropical orchids. He left a legacy in a huge rockery that was landscaped into the surrounds of Geoff and Jacquie's Upper Barron home built in 2013—filled with orchids and tropical vireyas—as well as the impressive rainforest patches preserved or established and nurtured on their farm.
He was a quiet, unpretentious achiever who was much admired and respected for his wise counsel to his family, friends and colleagues. He was a valued mentor to many and the world is diminished with his passing … But it is a far better place because he was here.
Editor's Note: This vale has been abstracted, with permission, from a vale published in The Forester, Feb/ March 2021.
WALKER, Marjorie Louise – 31 December 2020, age 84
After training in Stawell, Ballarat and Melbourne, Marj qualified as a secondary teacher in arts and crafts, junior maths and physical education. While primarily an arts teacher, she was nearly always also sports mistress, athletics or tennis coach. From 1957–64 she taught at Matthew Flinders Girls' High School, Geelong and thereafter maintained contact with that school. From 1965–67 she taught at an Anglican girls high school in Dodoma, Tanzania, preparing students for the Cambridge Overseas Certificate and co-ordinating women's athletics in the district. During 1968 she taught at St Gabriel's Girls' Grammar School in Charters Towers, Queensland.
Her PNG career began in 1969 with three years at Keravat High School. As head of department she promoted the concept of 'Expressive Arts' encompassing the visual arts, music and (together with the English department) drama and cultural studies. This grew from the realisation that in traditional societies these are not separate 'subjects' but are all blended in ceremonies.
In 1972 Marj became Head of Expressive Arts at Sogeri Senior (later National) High School and Curriculum Development Officer. Sogeri was the first school drawing Grade 10 leavers from all provinces (part of a program for forging national unity) teaching Grade 11 and 12 to university entrance level.
With Independence imminent a strong local culturally based unit was built into the curriculum, covering traditional and modern material. Being a brilliant dressmaker herself, Marj guided students to perform miracles with fabrics, paper and screen printing. Her department developed textile and music facilities, mounted exhibitions, published books, greeting cards and produced music cassettes popular all over PNG.
The school created a village of traditional houses from many provinces and a significant museum. Marj was also an effective mentor to younger staff. Throughout these years she travelled widely and presented at local and overseas conferences anywhere from Waigani to Montreal. Marj and the school worked closely with the government in the planning and execution of the Independence celebrations and the opening of the new Parliament House. On leaving PNG she received a personal letter of thanks from the Prime Minister and later the Recognition Award from the Governor-General for her contributions to the development of PNG.
Returning to Australia in 1986 Marj worked with Indigenous partners in and beyond Melbourne and in semi-retirement remained active in the local art, Aboriginal and PNG communities. Until her death she was a moving force in a gallery and art and reconciliation friends group.
The Walker Family

Worcester, Jack William – 16 January 2021
Jack, born on 28 December 1927, completed his secondary education at Caulfield Grammar when he was sixteen years old, qualifying for entry into Melbourne University. However, there was a minimum entry age of seventeen so he could not enrol.
He was employed briefly by the Brighton Council to deliver wages, in cash, to their workers. He was given a pistol to carry on his rounds. It was probably also about this time, too, that he owned a motorbike with running boards and a gearstick! By the time he was seventeen, he had settled to work as a cadet accountant at ICI, a chemical company in Melbourne. With reliable money in his pocket and the economic effects of the second world war, he never went to the university.
In his early twenties, he saw an advertisement for patrol officers in the Territory of Papua and New Guinea; he applied, successfully, and completed his training in 1950. In 1953 he married (Margaret) Rae Rickey, a charming, equally adventurous young lady from Perth he had met while on leave. The prospect of living so far from home in such isolation, with few home comforts, did not daunt her. She did concede that she was a little unsettled by the pairs of wide eyes peering up through the cracks in the floor of their above-ground dwelling at their first posting.
They were the only white people in most postings, and sometimes the first white people the locals had seen. Three little boys were born over the next few years, all with blond hair and, going by photos, often wearing band-aids across their noses to thwart the sunburn! Learning Pidgin must have been challenging, initially, for Rae and Jack but their sons were surrounded by it.
Jack was away on patrol, sometimes for six weeks, usually less, but before children, these times were very lonely for Rae. Some postings were in particularly beautiful areas like New Ireland, and the family also lived at Bogia, on Karkar Island, and at Aiome, Wabag, Liagam, and Wapenamunda. Jack commented that he did not think there could be more stunning scenery than in parts of New Guinea.
Jack's role as a patrol officer was to establish law and order and better the lot of the people who were suffering from tribal fighting and a lack of nutrition, both of which needed continual addressing. So, he was advisor, counsellor, policeman, magistrate, jury and, thankfully, never executioner. From reading his patrol reports, Jack appears to have come up to the mark with maturity beyond his years. He had a sound sense of justice and an ability to recognise the rights and respect the beliefs of the primitive tribes he came across.
His three sons Christopher, Jeremy and Simon, had boarded at Brisbane Boys College (BBC) and with Simon now at the end of secondary school years, the kiaps' time in TPNG came to an end. Jack had spent several years working at Port Moresby, and earlier in Madang and Rabaul, as a local government administrator.
The family returned to Australia in about 1974 to live in Brisbane where he continued working in the Public Service, with Australia Post, as Bursar at BBC and, finally, with Christopher who had become a builder.
Eventually, he retired to a life of golf and carpentry and enjoying the occasional drink. Jack and Rae moved to a high-rise on the Tweed golf course and then to a house at Bilambil Heights, where they lived happily until Rae's death from cancer in 2014. Two years later Jack sold and moved to Gilston to live with his son, Jeremy and Nette, his daughter-in-law.
After falling and breaking his shoulder on Christmas Day 2020, he reckoned the prospect of serious incapacity was indisputable and chose to launch, as he put it, three weeks later, having abandoned all hope of surviving until Easter.
Always lucid, his body wore out long before his mind. With a wonderful grasp of English and a recall of words and meanings unused since his school days, crosswords were rarely left unfinished. An even-natured gentleman, a gracious man of quiet competency he was endowed with an excellent sense of humour and an appreciation of wry wit.
Jeanette Worcester