Vale – Una Voce June 2016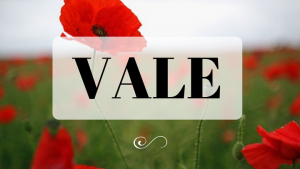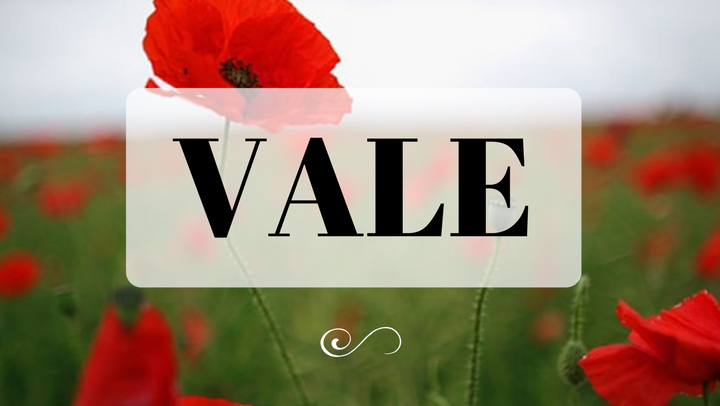 Geoffrey BASKETT MBE | Faole BOKOI | Michael Anthony CORCORAN | Gavin Sydney DALE| Peter HILL | Barbara-Anne Laver | Geoffrey Alan Kenney | Stanley John MARSH | Allan Thomas McDONALD | John Edgar NORTON | Rea OBERG | Pauline RAYMENT nee GLUYAS | Norma WARHURST | Norm Webster

Geoffrey Alan Kenney
24 January 2016, aged 74 years
Geoff gained fulltime employment in the Department of Customs and Excise and moved to Port Moresby in 1961, as a clerk with Public Health. While in PNG, Geoff enlisted in the PNG Volunteer Rifles. He soon met Lucy Chow who worked as an infant child and health worker and they married in Sydney, 30 December 1964, making many close friends in PNG. Geoff and Lucy left PNG in 1975, moving to the Gold Coast.
Geoff set up his own business with a few ex-PNG mates, and the Gold Coast was a perfect location for this. In 1978, Geoff exited the business venture and joined the Association of Professional Engineers, Australia, working back in the industrial relations sector.
As a family man he was always there to lend a hand, to provide encouragement, to support; always happy and great company. He was never judgmental but, rather, balanced, dignified and such a gentleman.
Geoff enjoyed fishing. He loved to travel – something that was instilled in him at an early age. His cancer therapies made beer taste 'not so good', but Geoff still gave it a nudge on occasion.
He was a great storyteller, and loved detail. He was widely read. He loved his family; he loved history (especially war and political history) and he had a soft spot for PNG. He started documenting the history of our family including the extensive Chow family from PNG.
Simone and Justin Kenney
Now… a bit more about Dad's life. Alan John Kenney and Thelma Mavis Worsley married in Sydney in 1938 and moved to Coogee. Later that year, Alan was offered a job in the Prime Minister's Department and moved to Canberra, where Thelma joined him later. Canberra was a fairly remote and raw new town and the war had begun and on 27 October 1941, Geoffrey Alan Kenney was born.
They lived in Roe Street, Griffith, a southern suburb of Canberra in a modest 2 bedroom house with a wood-fired stove and Dad started school at Telopea Park Central School. Not having a car, they used to walk to the shops at Manuka, Kingston and Civic Centre – all apparently within "walking distance" (although Dad definitely did not agree with this at the time).
Sydney became a special and familiar place for Dad where he felt at home, as most of the family's relatives were in Sydney. The train trip to Sydney became a regular feature of Dad's early years, at least once a year and they would stay at Fairlight or Balgowlah to visit Alan's family, or Mosman and Coogee to visit Thelma's family. Dad shared with us that he felt fortunate that his relatives lived in, or close to, the more attractive parts of Sydney – mainly the seaside and the harbour. These trips were the highlight of Dad's childhood – life was just so different to life in Canberra!
His favourite memories often included his cousin Judy – and involved swimming at the Fairlight pool, Manly Wharf pool enclosure, Balmoral beach or Inkerman Pool at Middle Harbour and having greasy fish and chips served by the Greek shopkeepers, with "all the good stuff"
if you weren't aware, "with all the good stuff" became a phrase Dad frequently used throughout his life and really captures his approach to life.
Recently Dad told a story (as he did) where he, his parents, Uncle Bill, Aunty Gwen and cousins Judy and Ron went in Uncle Bill's Ford Prefect ute to Lane Cove, which was a regular trip with the adults squished up in the front, and the kids in the back. It was on one of these trips that cousin Ron had to go to the toilet, but simply could not hold on any longer. Ron decided to take matters into his own hands, so to speak, and stood up and urinated over the side of the ute onto the road. Dad and his cousins found this quite amusing when a passer-by pulled Bill over. Ron was getting quite scared at this point when the passer-by said to Bill "you'd better check your car – I think it's sprung a leak! Much to Ron's relief, the passer-by was being a good Samaritan and thought there a problem with the car.
Alan was posted to Sydney for work associated with Queen Elizabeth's Coronation and the impending tour of Australia, so Dad went to Manly West Public School, Griffiths Street, Balgowlah – opposite his Aunt Isabel's home and lived with grandmother, May Kenney, at Fairlight. Much to Dad's amazement, and delight, he was selected to play in the "six-sevens", which was the 6 stone 7 pounds football team, and would play inter-school games on a Saturday morning at "Brooky" – also known as Brookvale Oval. This must have been a very fond memory for him as without exception, for the last 40 years, he would point out "Brooky" to me when driving past
The family moved back to Canberra where Dad attended Canberra High School. This was short-lived as Alan was soon posted to Australia House in London. They travelled by sea on RMS Strathmore, departing Sydney and arriving in London after 5 weeks at sea
Dad's family moved to "Beeches Hedges", Carlton Road, Redhill, Surrey and Dad went to Reigate Grammar School – where he was an active "old boy" until his death. Aged 15, travelling clearly interested Dad and he travelled alone from England to Austria for a couple of months and stayed with an Austrian family who were friends of Thelma's family. While in England, he joined Youth Hostels Association and took several short bicycle tours with various mates. Just 10 days ago, Dad was telling us about one of these – a 2 week bicycle tour of the Lake District with his school mate John Harcourt during the a school vacation – covering almost 1500 km (800km on bike). This involved – cycling from Reigate to London, catching a train to Bradford, cycling from Bradford and around the Lake District and back to Bradford, training back to London, and cycling home. But, most memorably, there were the daily stops at local pubs for a beer, or two, and a yarn.
He returned to Canberra with his family, completing secondary school at Canberra High School – obtaining the NSW Leaving Certificate. But more importantly, he met his good mate, Giorgio Rubbi – whom he kept in contact with until the end. Unfortunately, Giorgio could not be here today, but he did give me this tie some time ago which I am wearing in his absence. He then gained fulltime employment in the Department of Customs and Excise and subsequently moved to Port Moresby in PNG in 1961, as a base grade clerk in the Australian Administration, Public Health.
While in PNG, Dad enlisted in the PNG Volunteer Rifles – an Infantry unit, and traversed the Kokoda Trail. At about the same time, a certain young woman applied for an infant child and health job with Terry Kennedy, who worked in the Public Health Department. By all accounts, she was a bit of a looker! Luckily for Dad, Terry Kennedy was his boss, and Dad had been a keen observer of the proceedings and by the time the woman got back to her office, Dad had pilfered her details and was calling her to go on a movie date with him. He definitely had his work cut out for him, but pursued this woman relentlessly for 2 years – apparently with quite a bit of competition and certainly with a lot of money spent on airfares between Port Moresby, Rabaul and Lae, where the woman was regularly posted. He eventually married her in Sydney, 30 December, 1964. Of course the woman was Lucy Chow – now Lucy Kenney – Dad's wonderful bride of 51 years.
Fatherhood – Simone was Geoff and Lucy's firstborn – in 1966 in Port Moresby.
Dad was always up for a trip overseas – so Dad, Mum and a young Simone, visited Alan and Thelma in London over the Christmas holidays.
Fatherhood again – Justin was born in 1972, also in Port Moresby.
Importantly – PNG was also the place where Dad met his close friends, Henry Bodman, Bob Davis, Geoff Mortensen and many other family and friends who are here today and we'll hear from Henry about PNG a bit later on
1975 – Dad took a voluntary separation package to leave PNG on the eve of independence
Bought a home at 104 Townson Avenue, Palm Beach on the Gold Coast and this is where I began to develop memories of Dad.
The Gold Coast to me was how Sydney was to Dad – it's where I have my fondest childhood memories – and Dad was a big part of this: driving us down the road to Currumbin beach for an early morning surf; fishing off the groyne at Tallebudgera or harvesting oysters at Tweed Heads; going in our fishing boat beyond sight of land searching for the right fishing spot; taking me to soccer, and watching me score the opening goal in my team's grand final victory in my last game for Palm Beach – I was so proud that he was there! Scooting me to hospital when I was in a life threatening boating accident; but most of all – just letting me be curious, and adventurous, to try new things and explore – just as he did.
Transition to Simone
Simone
Today is a day I've dreaded for as long as I can remember. Many years ago as a child, I would lie in bed crying at the thought of losing my dad and never being able to see him again, to hear his friendly, welcoming voice, or for that reassuring hug. When dad received his cancer diagnosis 2 years ago, I knew that day was drawing closer. It was tough. Many tears were shed. In preparing dad's eulogy, however, although it is a very sad time for all of us, I have been able to reflect on the many wonderful memories of our dad, Geoff, Uncle Geoff, pa, your father, GAK, Goff, Goffrey, or Mad Dog as he was variously called. I apologise in advance for the length of this tribute, however, at the risk of boring you with detail, dad wouldn't be happy if I omitted it, so here goes…
Our move in 1975 to 104 Townson Avenue, Palm Beach was the beginning of new adventures for us. Mum and dad had chosen a house that was idyllic for a fun upbringing. It was situated on a canal, close to the beach, had a pool, a tv and a massive 6 foot high fence, which meant I could talk mum and dad into having a dog called 'Bismarck' – eventually. At this point, dad was setting up his own business with a few ex-PNG mates, and the GC was a perfect location for him to do this. In 1978, dad exited the business venture and joined the Association of Professional Engineers, Australia, working back in the industrial relations sector, but necessitating a drive to Brisbane from the GC every day.
Dad, a keen fisherman and having previously owned a fishing boat in Port Moresby, bought the family 'tinnie' which we kept on the canal in our back yard. We spent a lot of time in the tinnie and it became a much-loved pastime to go out with dad at low tide to go yabbie pumping and later on bait up with our live yabbies at Tallebudgera Creek when the tide was higher. We always loved going fishing in the late afternoon, but going fishing after dinner when it was dark was just the best and this is what we most often did. Dad's primary job for us on our fishing trips, which were relatively frequent, was to unhook the fish we caught. During that time dad had taught us how to properly attach a hook, line and sinker to a reel, how to cast a rod and the names of all the fish we caught with the help of 'Grants Guide to Fishes' – bream, squire (baby snapper), flathead, moses perch, whiting, taylor, mullet, leather jacket, sole, flounder, toadfish and stingrays. After a few hours of fishing and chatting in the boat, we'd come home late at night with our catch, down through the canals that became wind tunnels in the late evenings. We always knew to take a Parka. Dad often gave us turns at driving the boat, and we always loved this. Once home, we would watch dad scaling and gutting the fish. They were great times.
During our time at this house, mum also became quite involved in Friday night ladies' tennis at the local sand courts. This meant, of course, that we were at home with dad on Friday night; party night. Dad was a bit of a softie and generally let us get away with things that mum wouldn't. He also had some fun, ingenious ideas that he would experiment with while mum was out. Dad also liked to go deep-sea fishing. So, one Friday night while mum was at tennis, we experimented with melting old bits of scrap lead and re-forming it as deep-sea fishing sinkers in moulds. It was a fun experiment but I think it was short-lived. It was probably better for our health that way. In any case, it remains a strong memory of some of the more unusual but interesting and fun things we did with dad.
On occasion, when mum was at Friday night tennis, we had our school friends over. Dad had given me a seriously good upright stereo system, and my friends and I would often play DJ's in my bedroom. Without pocket money and only 4GG as our sole provider of musical inspiration, we often resorted to dad's vinyl collection to choose the songs for our own DJ session. Our radio station would include the likes of Simon & Garfunkel, Creedence Clearwater Revival, Cat Stevens, Bob Dylan, Elvis Presley, Nana Maskouri, the soundtrack to Jesus Christ Superstar, The Sting, A Swingin' Safari, Sergio Mendes, Burt Bacharach, Boz Scaggs, Bob Seger, Rita Coolidge, Marianne Faithful, Bette Middler, John Denver, Goofy Greats and eventually ABBA. Anyway, this gives you an idea of the type of music he listened to.
One of my earliest memories of doing daddy-daughter stuff, was Pony Club and going to gymkhanas on weekends, mostly just with dad, or occasionally also with Justin, who sometimes competed. We would wake up in the dark hours of a weekend morning to go and get the horses from their stables and then get them to the spray yards to prepare the horses for an interstate meet. We would spend whole days or entire weekends riding horses competing in various events…dad, of course, was our strapper – our stable hand – always there to help his little girl. We had fun times on these weekends. From time to time at these events, we slept overnight in stables that had lofts; other times we would stay in local motels, which I always thought was exciting. I always looked forward to the gourmet sandwiches dad made for me for Pony Club days – double decker monsters filled with salami, salad, and yes, dill pickles. I think I was the only child whose parent served them those things, but gee they were good.
In 1988, mum and dad moved from the GC to Brisbane to the house where they currently live. As we moved into our teenage years and university, dad became a great confidante and sounding board for us. We could always rely on him to give us great advice on all manner of problems, from complex homework and assignment tasks to boyfriend or girlfriend issues, or helping us decide where we should plan our next adventure, whether it be local or overseas. It didn't matter the issue – he was always there to lend a hand, to provide encouragement, to support us, to travel our journey with us to make sure we never had to 'go it alone'. He was always happy for us; always great company – something we will cherish forever. He was never judgmental or pushy with his advice, but rather, balanced; always dignified; such a gentleman. It was pretty nice to have this reassurance.
Dad loved to travel – something that was instilled in him at an early age. It has always been a much talked about and much loved subject in our family. We had many family holidays. As a very young child, we travelled to London and Europe, and some years later SE Asia. Since then, mum and dad have travelled Australia and the world, and each time, you could see the excitement dad had for these adventures. In 1991, at around the same time that dad joined the Qld Public Service, mum and dad took a 4-month backpacking holiday armed with a Eurail pass. They had a fabulous time and caught up with many of their overseas friends in the UK, Italy, Austria and Switzerland. Dad just loved it. In 1994, when I was living in London, I met up with dad on a work trip he was on in Europe and we had a great time travelling together in Switzerland, Italy and then back to London, where he met my pals and accompanied us to various 4th July celebrations and drank us under the table if I recall correctly. My friends loved him. Such good value. In later years, mum and dad took a couple of cruises, and recently, due to dad's cancer diagnosis, and his inability to travel long distances by air, dad bought himself his much loved BMW, which he thoroughly enjoyed driving and which mum and dad did a number of road trips to Melbourne and Sydney in. Most recently, we have had some wonderful family vacations – only 4 weeks ago in Hervey Bay with dad's niece, Sarah and her family; a few years back at Hyams Beach, Jervis Bay with again, Sarah and her family, and Justin and his family. We also had a family holiday in Queenstown after dad's retirement 7 years ago in 2009, and that was a cracker as well. It was always good travelling with dad, as he loved a holiday, loved to travel, loved a yarn and always loved spending time with his family, no matter where. They were wonderful times that have made many treasured memories.
On the eve of 1999, a dashing chap, Nick Abrahams proposed to me. I gave him a conditional 'yes', on the grounds that my dad, a man of tradition, approved. Nick duly called dad, who was, as usual, at a party with mum. There was much excitement, and the ensuing year for dad was busy. Nick and I were living in LA, and dad, along with mum and Nick's late mother, Audrey, set about planning a wedding for us. Dad was the most marvellous and understanding wedding planner. I organized my wedding dress; Nick organized his wedding suit, and our reinforcements back in Brisbane, led by dad, did the rest. Nick and I really just showed up for the event. Dad, you did an amazing job. Thank you.
In 2008, Justin and Samantha were married at the Botanical Gardens in Melbourne. This was another fantastic event, and as far as dad was concerned, it was another good excuse for a party and a family get-together. Although Nick and I had started our family by this stage, this event signalled many more grandchildren for the Kenney family.
Dad was always so proud of his grandchildren – Oscar, Felix, Louis, Finnegan and Beatrix. He loved to hear about what they were up to, how they were going at school, what new activities they were into, and what new tricks they had learned. He always celebrated their achievements and encouraged their interests. He was very proud of Oscar's dancing achievements and always looked forward to the next installment of his progression in the dance world. Whenever we needed help with the kids, dad was always willing to jump on board and head to Sydney or Melbourne to help out with mum, or have the kids stay with them in Brisbane. Dad responded well to a task, and was great with ferrying our kids to their respective schools, after school and weekend activities whenever required. He spoilt them of course, and bought them their favourite lollies or fad of the day whenever they could con him into it, which wasn't very hard. He and mum made a great team caring for our kids. Dad enjoyed time with his grandchildren very much. When Beatrix was born 2 ½ years ago, dad was pretty happy – at last he had a little granddaughter, and what a beauty she is. She was much loved by dad and a very special addition to the Kenney family.
There's no doubting that we adored our dad – a traditional man. He liked things to be done the 'right way'. He was the perfect gentleman and has been described by many people as such. He was a great storyteller, and loved a detail – he was a pedant's pedant. Detail was his friend. A day and a half before he died, dad was sitting in his hospital bed looking at a picture hanging on the wall opposite. It was crooked! His oldest grandson, Oscar was sitting underneath it, so dad said, to him 'Oscar, mate, would you mind just straightening that picture frame for me please?' Oscar did and that made dad happy. The world was a better place with a straight picture frame.
Dad had a curiosity and thirst for knowledge. He was very widely read. He loved his family; he loved history (especially war and political history) and he had a soft spot for PNG. He started documenting the history of our family – not just his family, but mum's extensive family from PNG. This became an obsession – a good one. Dad is a great documentarian and a man with a love of detail – fact and precision. This project gave him a good excuse to combine his love of these things, and today we have a family tree scroll as long as this room with details of almost everyone in our extended family. Dad has also written an account of the Chow family in Rabaul. That too, is extensive. With his thirst for knowledge came his thirst for intellectual or discursive conversation, something that I do believe is not my forte. Dad was able to have such discussions with my husband Nick, and dad thoroughly enjoyed these times.
With dad's love of detail, he had an unrivalled fondness of the Excel spreadsheet to document almost everything he and mum did. We grew accustomed to receiving spreadsheets from him – for holidays, parties or other events, finances, radio stations around Australia, contacts, life histories and what to do in the event of his death. I am convinced that as he lay in his hospital bed in his final days/hours, surrounded by family and friends (another excuse for a party), he had a spreadsheet etched in his mind that he was systematically going through – his list of people to contact and things to do; doors to be closed, before he slipped away – amazing. In a funny sort of a way I will miss that.
If we have never thanked you enough dad, I hope we have been able to pull together for you today, a celebration of your life that says thank you for everything – for the incredible life you have given us with mum, for your guidance and undying love, support and encouragement all these years, for always being there, for making our lives easy and better; for all the fun times, the good times, the laughs, the parties, the friends, the stories, the books, the discussions, for all that you have taught us and instilled in us, for the kindness, generosity and compassion you have always shown, and for all the wonderful traditions and memories that will make us smile and that we can pass on to generations to come. I'm not sure who's going to continue doing the family tree, but we'll figure that one out in due course. I'm just hoping to find a spreadsheet that has one of our names listed down for that task.
We will miss you at the dinner table, but we will continue your tradition of telling stories and welcoming friends into our house. You will always travel with us dad. We will miss calling you or receiving your calls and hearing your friendly, reassuring voice at the other end of the phone, asking how the kids are going and what we're up to. We will even miss that request before the Christmas letter is sent out for 'the most recent photos we have of our families' for inclusion in the letter. Our wish for you is that you would be happy with what we have done for you today. I hope we have done it the way you would have dad and done justice to the way you lived your life – in keeping with tradition, with a lot of stories; not too much sentimentality – just the right amount, and grammatically correct. You mean so much more to us than we could ever express but we know you knew that. Not once, during your illness did you complain. You carried it with dignity, as always. You never wanted to worry us, even until the end. The real bummer was that the cancer therapies made the beer taste 'not so good', but you still gave it a nudge on occasion and Nick's limey gin & tonics will always remind me of our shared, and much enjoyed afternoon holiday drinks ritual of late.
Rest in peace dad in the knowledge that we will look after your bride of 51 years, our wonderful mum. We will continue your traditions, tell stories, have lots of parties, travel lots, look after the family, keep good friends close and keep our spreadsheets up to date as best we can. No-one will ever be able to carve a ham or a piece of roast meat as nicely as you, though Justin has been known to come close. Nice mentoring dad. I know you wanted to see your grandchildren graduate. I promise you we'll encourage them to do their best, just as you would have, so that they do graduate and make their grandfather proud.
Thanks for everything pa. My god, you knew how to live; you showed us how to live. You showed us how to squeeze every bit of goodness out of this life. A job well done. Thanks dad. We could always count on you. Reliable till the end.
Faole Bokoi
2 March 2016
See additional information HERE
John Edgar NORTON
20th April 2016, aged 87 years
More information next issue
Allan Thomas McDONALD
3 September 2014, aged 79
Allan was born on 24 July 1935 in Heathcote, Victoria, to Hilda and Allan (Busty) McDonald. He received his early education at Heathcote Primary School and later at Bendigo School of Mines. He qualified as an A Grade electrician and served his apprenticeship at the Ordnance Factory in Bendigo. In 1957 he moved to PNG, having accepted a position as an electrician with APC, an oil company. In 1960 he joined the Public Health Department (PHD) as an X-Ray technician.
While working with PHD Allan travelled to various locations in PNG, Madang and Rabaul being two of his favourite places. During this time he met his future wife Noreen, a nursing sister, at Taurama General Hospital in Port Moresby. They were married on 12 June 1965 at the Lutheran Church, Pt Moresby. The couple settled in Pt Moresby and in 1966 Allan joined the Commonwealth Department of Works (CDW) as an electrical works supervisor. He remained with CDW in Pt Moresby until receiving a transfer to Wagga Wagga in 1973. He retired from CDW in 1989 and joined the Department of Health in Wagga where he worked in maintenance for several more years. Allan passed away a year after being diagnosed with an aggressive cancer. He thoroughly enjoyed his years in PNG and loved to recount numerous stories of his time spent there. He always wished to return to PNG but ill health prevented this. He is survived by his wife Noreen, daughters JulieAnne and Lisa, their partners and grandchildren Oliver and Lucy. Julie-Anne McDonald

Pauline RAYMENT nee GLUYAS
5 January 2016, aged 81 years
Pauline was born in Rabaul in 1934. Her father, Arthur Gluyas, was a police officer who served in Rabaul, Madang, Manus and Wau. Together with her mother and sister, Barbara Anne Laver, Pauline was evacuated from Wau on 20 December 1941.
They first travelled by Junkers to Port Moresby and then on the Katoomba to Australia. Returned to Lae after WWII in June 1946 but then returned to Australia December 1946 due to ill health. Pauline had five children – Laurence, Donald, Bruce, Alan, Elizabeth.

Barbara-Anne Laver

Norma WARHURST,
6 February 2016, aged 84 years

Norma was born on 12 July 1931 and went to live in PNG in 1954 for thirty years until 1984. Norma and Darryl lived in Bulolo before managing plantations in New Ireland, New Britain, the Bainings (New Massawa Plantation), then Matakrus Plantation in Bougainville and Karula Plantation in Buka.
Upon returning to Australia in 1984 Norma and Darryl resided in Leadville, NSW, to enjoy the quiet life until the sudden recent death of Norma. Norma and Darryl were married for 62 years and have 7 grandchildren and 10 great grandchildren.
Norma is survived by Darryl and daughters Peta, Meghan, Rebecca (deceased) and Amanda.

Geoffrey BASKETT MBE

PNG: 1933-90; Kwato Mission – Milne Bay, Port Moresby, Wewak, Banz, Lae. Founder and Manager Kristen Radio. Geoff served in many roles in PNG for 56 years. He was a W/O in ANGAU and is author of the much-loved hymn Islands and Mountains which is also the name of his biography.
In a life of achievements, he is most famously known in PNG for being the composer of well-known songs such as 'Papua New Guinea' (which might have become the national anthem), 'Islands and Mountains (known internationally as The Song of Kwaro)' and 'We Are Free'.

Rea OBERG
5 January 2016 aged 91 years
Anyone who lived in Wewak in the late 40s, Lae in the early 50s -70s or Port Moresby in the 70s may have heard the name Walter Rea Oberg who preferred to be known as Rea.
In 1930, Rea's family moved to Wollongong where Rea attended the public school then Wollongong Technical College. Little did he realise then but technical education was to play a major role in his adult life. After finishing college, Rea began an apprenticeship at the Wollongong Steelworks as a Pattern Maker. His work colleagues convinced him to join the Port Kembla Rover Scouts. This would be a fortuitous decision – the Scouts becoming some of Rea and Lois' most treasured memories and the setting for some of the happiest stories he would tell his family regarding his youth. The Scouts would also be where he crossed paths with a 17 year old lady Cub Master named Lois.
Lois was told she would never catch that Rover from Port Kembla because Rea and his friends were confirmed bachelors. But with her own agenda in mind she did catch him! Their courtship would last four years during which time Rea applied and was accepted for a position in Port Moresby. Rea's first job was making coffins and later the chairs and tables for the new Parliament in Port Moresby. He also coached indigenous children – the beginning of a very long career in technical education in PNG.
He returned to Wollongong in 1948 and proposed to Lois. Together they returned to Wewak where Rea built their first home. He was also directed by headquarters to build a school in Wewak which he did with help from the local people. They had a daughter, Karen in 1951.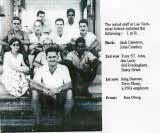 In 1953 the Education Department gave Rea a promotion to Trades Instructor at Iduabada Technical College in Port Moresby but he did not share the enthusiasm of his seniors at the thought of this appointment and they knew it. The next morning, Horace Niall, the District Commissioner, summoned Rea to a meeting. He was told that the appointment to Iduabada had been cancelled and that his next job would be in Lae. Mr Niall told Rea he wanted him to build a technical college in Lae!! He gave Rea a considerable amount of funds for the task and married accommodation was supplied in Lae for his family. Whilst completing this building task for the Education Department, Rea and Lois enjoyed the happiest years of their married life. Kerry was born in 1953 and sadly, a year and a half later they lost their eldest daughter Karen, leaving both parents devastated. It would be over three years before their third daughter, Tiggy arrived in 1957. This completed their family. Rea and Lois raised their daughters on the grounds of the Technical College.
Kerry and Tiggy can recount endless stories of camping, boating, swimming in rivers and riding on the back of their father's motorbike on his rounds of the College. Rea continued his education studying both Building and Teaching passing with Distinctions in all disciplines.
Rea and Lois also played a major role in the Boy Scout movement in the town – Rea assisting in the building of the Scout Hall where many evenings were spent singing around camp fires.
Rea was also a member of Rotary in Lae and his College made numerous contributions to community projects which Rea regarded as practical experience for his students.
In 1973 the family moved to Port Moresby before Rea and Lois returned to Australia in 1976. Their daughters remained in PNG. Rea took a part-time job at Wollongong Technical College in the Store. It did not take long for his colleagues and teachers to realise his hidden talents and Rea was engaged to do 'foreign jobs' for various members of staff. Rea loved technical education and was happy to assist.
In 1985 Rea and Lois moved to Country Qld to be closer to their daughters who had both married Queenslanders they met in Port Moresby. Rea loved roses and cultivated a beautiful garden. He had a workshop the envy of any handyman. Five years ago Rea lost his leg to an infection complicated by undiagnosed diabetes. He faced this challenge in the same way as all his challenges – with dignity and a fierce grace that was inspirational to his family and friends. His family miss him terribly and we are all grateful for the indelible mark he made on all our lives.
He left behind his wife of 67 years, Lois and his two daughters Kerry and Cheryl (Tiggy ) and Granddaughter Tahnee.
Ed note: A tribute by Aub Shulstaad is included on the longer vale on the PNGAA website.

Gavin Sydney DALE
30 May 2015
Gavin's three uncles – Sidney, Dudley and Daryl Turner – were with the 1 Independent Company and subsequently said to be on the Montevideo Maru.

Stanley John MARSH
5 January 2016, aged 77 years
John died at Birkdale, Queensland. He served in the Royal Australian Engineers between January 1955 and January 1964, following which he joined Victoria Police Force on 10.1.1964 resigning on 31.10.1967. On the following day he was appointed as a Sub-Inspector of the Royal Papua New Guinea Constabulary.
After initial induction to RPNGC at Port Moresby, he was posted to Rabaul. During his service at Rabaul, he was OIC of one of the riot squads during the Tolai Matanguan crisis and also served as a traffic officer and assisted with lecturing to members of the RPNGC Reserve Constabulary. He was posted to Lae in early 1970 and resigned from the Constabulary on 17.03.1971 following which the family returned to Australia. For some years John was involved in Road safety, and driver training with the Queensland Department of Transport for which he was awarded a Churchill Fellowship in USA and also worked with the RACQ. Later the family purchased a printing business and was involved with strata unit management.
He is survived by Del and a son.

Michael Anthony CORCORAN
24 March 2016 aged 83 years
Michael Anthony CORCORAN at Kimbe, West New Britain. Michael was appointed to RPNGC on 14.4.1958 as Sub-Inspector (FIRE). On12.1.1961, with the creation of a separate branch of TPNG administration, together with about five others he was appointed Station Officer, Fire brigade Branch, at Port Moresby where he subsequently became Chief Officer following the retirement of the legendary Tom Donnelly. He remained in PNG in charge of Fire Services until retirement in 1977. Following this he returned to Australia where for 24 years he was a publican at Geraldton, W.A. In recent years his son Dennis (a RPNGC Reserve Sgt) has been employed at Kimbe and Michael chose to return there.
Max Hayes

Norm Webster
17 April 2016, aged 87 years
Norm was born in Queensland on the 26th of October 1928. He was not a kiap but he knew all of our many and varied foibles from his various postings in the 1950's with Treasury, Department of Health and many years at Regional Local Government Office, Madang. Madang as Local Government auditor travelling to Councils throughout New Guinea Mainland Region. He could wield the auditor's green pen with precise and terrifying efficiency. His visits to outstations were always welcome and refreshing. Always precise and well organised. Somebody at Regloc Madang once asked what they would like to have with them in the event of a disaster – the rapid response was "Norm's briefcase" knowing that all of the survival essentials would be neatly arranged within.
His wife, Patricia, predeceased him. He is survived by children Margaret and Michael and their families.
Harvey Mack – Ex Kiaps' website

Peter HILL
29 May 2016
Peter Hill was born in New Zealand. His Father was a coal miner. His mother insisted that all her five children, four boys and one girl had a trade. After Peter's apprenticeship, he arrived in Port Moresby to work for John Stubbs. In 1963 he moved to Madang and worked for Madang Contractors where he has remained for the best part with Maureen his beloved wife whom he married in 1969. When Madang Contractors closed he bought Jomba Plumbing his well respected trade until 2012 when he was diagnosed with cancer. Peter was a popular member of the Madang Community, he served 3 terms as the President of the Madang Town Council and was an active member of the Madang Chamber of Commerce. He was a mate to everyone, especially those who frequented the Madang Country Club – he was never a big drinker but I am told he could keep up with the best. He was a foundation member and President of the Madang Lions Club until it ceased to exist at which time Maureen joined the Madang Rotary Club and he continued to support Maureen in all the community work she has done for so many over 46 years in Madang. Peter was buried at sea in Astrolabe Bay in accordance with his wishes. 170 passengers boarded the Kalibobo Spirit to witness his burial at sea.
Sir Peter Barter