Vale September 2015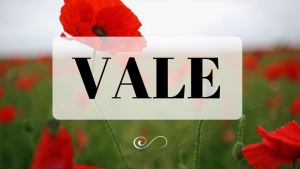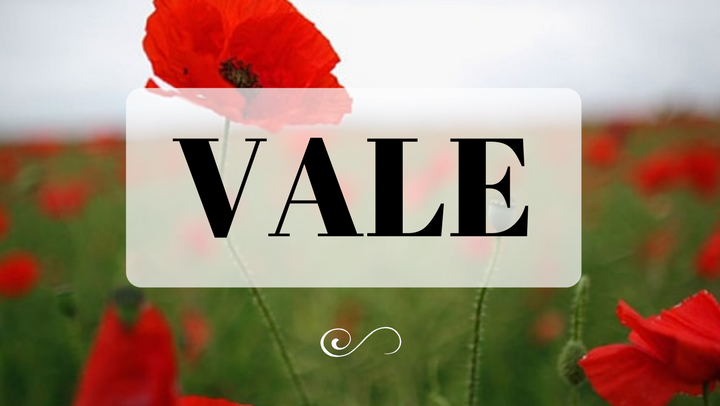 BECKE, Robert (Bob) Ian | (22 June 2015) BROWNE, Robert (Bob) Cecil | (20 June 2015) COCKBURN, Michael | (5 June 2015) DUNN, David | (4 May 2015) FENSKE, Rita Evelyn Heinrich | (11 June 2015) HARRIDGE, James Leon Guilford | (2 April 2015) HARVEY-HALL, Letitia Margaret | (5 April 2015) MARSH, David Roger Milbourne, OBE | (19 May 2015) MAY, Barry John, OAM, ThDip, SSC, JP | (20 March 2015) PEARSALL, Ann | (14 May 2015) RUSSELL, Kevin Graham | (9 February 2015) WEST, Harry | (12 July 2015)
David DUNN (4 May 2015, aged 90)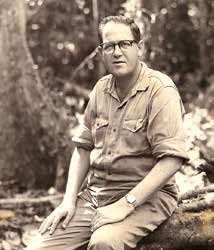 David was born in Kempsey NSW in 1924. He was one of the youngest ever graduates from the Australian Forestry School in Canberra. He cut his teeth in the forests of Northern NSW around Urbenville, following in the footsteps of his father who managed forestry coupes around Dorrigo, Orara and Barcoongere. He met our Mum, Sheila Cameron, through the Forestry network (her father Mac was a keen researcher). They were married in 1948 and by 1952 Anne and I had arrived.
In 1954 David accepted a job in Papua New Guinea. We lived in Bulolo for three years, at the edge of the rainforest where Dad co-managed an extensive reafforestation program. In 1957 we moved to Port Moresby, but not before we had flown over much of Papua New Guinea in all manner of aircraft. We also visited Rabaul, Manus and Madang by sea. When we left PNG in 1961 he was assistant Director of Forests.
From Port Moresby we moved to Nicaragua where Dad was appointed Project Manager for a UN FAO re-afforestation project on the east coast near Puerto Cabezas at Slilmasia. Getting there involved a flight in ex service C47s with dodgy bujillas that backfired on takeoff.
David's work involved many trips to Rome for briefings and he went on to manage other UN FAO projects in Venezuela, Argentina and Sarawak. His career saw that we had the best possible education and a broad experience of the world that very few of our peers could dream of.
David was an accomplished pianist in his day, mastering Chopin, Debussy and Rachmaninoff after some 12 years of tuition. It took a lot of effort on our part to persuade him to play but when he did we were spellbound. He was a keen intellectual, would engage tirelessly on matters of religion and politics without fear or favour but he loved Rugby League and managed the Konedobu Tigers during our years in Port Moresby.
David loved fishing and always cooked the catch. He loved making sandwiches with beetroot, pickled onions and peeled tomato and when we were home on holiday from school would bring us a cuppa in bed. Scrambling eggs were his breakfast specialty. He was a keen photographer and he preserved many precious memories via Voigtländer, Agfa, Bell and Howell, Minolta and Cannon. Mum passed away 12 years ago and now that Dad has gone Anne and I are the oldest family members which is scary!
The photo was taken in the rainforest near the Orinoco River in Venezuela and it captures the strength of character and the passion for his work of a bloke who mastered several languages and ran high level projects under sometimes extremely difficult conditions.
David survived a plane crash in Nicaragua and life challenges that would have defeated a lesser man well before the age of 90.
David is survived by Anne and myself, five grand children and three great grandchildren. David Dunn
James Leon Guilford HARRIDGE (2 April 2015, aged 93)
James Leon Guilford Harridge, known as Jim, was born in Moorina in north-eastern Tasmania on 24 August 1921. He attended Moorina Primary School and Launceston High School. Always a keen sportsman, he excelled at swimming, cricket and Australian Rules football at school.
At 15 he began work at the Waverly Woollen Mills in Launceston as an office boy. In 1940 he was called up for World War 2. Together with his brother Ted he became a member of the Australian Army Service Corps. During their training they were based in Dubbo and Bathurst, NSW.
Jim served as a driver in the 8th Transport Division (No. 2 Company, 27th Brigade) working mainly in the Malacca area until the Australian, British and other Commonwealth Forces withdrew to Singapore. There he and his unit mates were formed into rifle companies.
Leading up to the fall of Singapore Jim was also a 'runner', running messages from the front line to HQ. Jim became a prisoner of war of the Japanese for three and a half years, including time spent in the infamous Changi POW camp.
After the war, Jim worked for Karanga Gold Sluicing Company in Wau, Papua New Guinea. In April 1951 Jim married June Rice, who was a double certificate nurse at the Wau hospital.
In 1953 Jim went mining gold for a couple of years at Eadie Creek. In 1956, he joined New Guinea Goldfields and in 1958 became a field officer with the Government's Mines Department.
Subsequently he held the roles of clerk, Acting Registrar and latterly Mining Warden for PNG. He criss-crossed PNG by plane, helicopter and boat dealing with mining matters over a vast area that stretched from the border of Dutch New Guinea (now West Papua) to Kavieng to Bougainville and Port Moresby.
After PNG gained independence in 1975 Jim and June moved back to Australia. They lived in Taigum, Brisbane, for more than 25 years. During this semi-retirement, Jim had a part-time job with a firm of Brisbane stock brokers.
As a returned soldier he was involved with the ex-POW association, attending monthly meetings and conferences Australiawide. ANZAC day had great significance for him, marching down Queen Street in Brisbane with his best mates Ted and Eric for many years.
In late 2003 Jim and June moved to Aveo Retirement Village where they lived happily until January this year when they moved to Arcare Endeavour Nursing Home in North Lakes. They were together until Jim passed away peacefully in his sleep, just days off their 64th wedding anniversary.
Harry WEST (12 July 2015, aged 92)
Please refer to the Library for a tribute from the President | and the funeral eulogies | .
David Roger Milbourne MARSH, OBE (19 May 2015, aged 93)
David was born on 28 December 1921 at Hurstville to Stella and Roger Milbourne Marsh. He was a younger brother to Shirley and Kay.
Dad was always very proud of his family's standing in society: Anglican ministers, high ranking government officials, magistrates and all hardworking community minded people. He was proud too that he could trace our family tree directly back to 1380.
The family moved to Lismore in 1923 where his younger sister, Judith was born. Then on to Byron Bay, he later attended Mullumbimby Secondary School.
Attending Hurlstone Agricultural High in 1935 he achieved his School Leaving Certificate in 1939. Dad worked on George Clasper's dairy farm most holidays for one shilling a week and he went to stay with his Uncle Wal and Aunty Wynn at Northbridge.
In March 1940, Dad sailed to Papua New Guinea on the Macdhui. The trip took about five days to Port Moresby, which then had a European population of only 325. It was a wild and primitive world. After a few days, he flew to Kokoda, to work on Mamba Estate which was owned by his cousin's husband, Herbert Kienzle. Mamba was to hold a place in our hearts forever. Here he panned for gold and planted the first rubber trees on the plantation. He also brought in the first cattle for the Northern District. The long journey, with the large mob, went around the coast by sea to Buna, then through the swamps and up over the mountains to Mamba.
With the outbreak of World War Two, the government ordered Dad to stay to maintain a sense of normality due to the impending Japanese invasion. Soon afterwards Herbert instructed Dad to take Meryl and Herbert's fathers to safety. They walked to Buna and travelled by boat to Abau. This arduous journey, with two elderly men, would have taken at least a month.
The Government office was at this time under Martial Law. He joined the Papuan Administrative Unit (later ANGAU) as Patrol Officer in the South Eastern, the Western and the Northern Districts. He first served at Abau under Mr Claude Champion, then Mr W.J. (Bill) Lambden.
During this period he was on patrol duty scouting for Australian and enemy troops, rescuing crashed airmen and in combat. He also built airstrips at Abau, Cape Rodney, Safia, Embessa, Kinjaki, Pongani and, most importantly, Dobuduru which was a major part of the war effort, helping to get the wounded out and supplies in. The unjust hanging of Embogi, at the end of the war, tormented him in his later years. Ultimately he was in charge at Abau and appointed Magistrate for Native Matters.
In 1943 he went to Tufi with its beautiful fjords and mountains. He conducted many patrols and established the Safia Patrol Post. He organised the evacuation of Wanigela—the Uiaku people prior to Mt Goropu erupting and he took over Baniara Station.
After this he was in charge of the Pongani Patrol Post and he was soon posted to the Western District and again conducted extensive patrols.
As Patrol Officer in the Here District inder Provisional Administration, he established Patrol Posts at Gaima, Bamu, Balimo, Rouku, Trans Fly and Lake Murray. Dad carried out intensive pacification and rehabilitation work in these areas and he gained considerable experience in Civil Administration. At Daru he was seconded to the Provisional Administration.
In 1947 he was posted to the Central District where he patrolled the Sogeri area and carried out more rehabilitation work. At this time he completed the No. 6 Short Course, at the Australian School of Pacific Administration (ASOPA) and proudly passed third out of 36. This was followed by the two-year, No. 1 Long Course.
In 1950 he was posted to the Central Highlands and opened up uncontrolled territory west of Wabag as Assistant District Officer. This was really wild country.
To us, the best decision of his life was to marry our beautiful Mum, Alison Lambden, at St Marks Church in Port Moresby on 19 May, 1951, 64 years to the day that he passed away. By then he was the Administrative Officer based at the Department of Native Affairs Headquarters.
On the move again, two years later back to Tufi, as Assistant District Officer, Northern District. He rebuilt the station after the devastating volcano eruption by carrying out developmental work with the people and planting experimental cash crops. While there, Mum was sent to the little island of Samarai where Jill was born on 26 May 1953. Due to the remoteness he was unable to see Mum or Jill for three months prior to and another three months after her birth, only being able to communicate by mail on the supply boats.
Dad was then posted to the Sepik District as Assistant District Officer, Angoram and Wewak. Here he did initial work towards the establishment of Local Government Councils and provided the necessary road links for their economic developments. Dad was made Acting District Officer Wewak in September 1955. Susan was born on 2 September 1955.
Once again he was posted back to the Central District. I was born in Moresby on 27 November 1957 and he had a year in the Western District as Acting District Commissioner.
For four years in the mid-1960s, as District Commissioner in Mendi in the Southern Highlands, there were many achievements and wonderful family fun. He undertook the massive project of building the Hydro Electric Scheme (otherwise known as David's Marsh) which supplied the town well into the seventies; the dazzling limestone airstrip; stocked the rivers, lakes and dams with fish as a food supply.
Dad was responsible for patrol posts at Tari, Nipa, Lake Kutabu, Yalebu, Irave and many others. Our wonderful times in beautiful Mendi included horses; family picnics; visits to the caves filled with skulls; sing sings and pigs on the spit; the sound of the Highlanders chanting in the evenings; golf games around the town; the ever popular club house; the light planes that came in only once every two weeks with mail and supplies; elegant parties on the lawn; the lowering of the flag in our garden in full military style; the Catholic Capision mission and their flare for entertaining; exotic tropical flowers; giant cuscus; the lepers who worked in the garden and the two waring cannibal tribes the Pomies and the Somies. It was a world of colour, vibrancy, beauty and challenges.
It was a similar life from 1968 at Popondetta, where Dad as District Commissioner established the Northern District Radio Station and organised the Self Government Celebrations. He also instigated the building of the road to Kokoda and the many bridges to link it all together such as over the Komusi. Our memories include regular trips to Kokoda; swimming with the crocodiles and eels in the Samboga River; playing in the discarded planes grown over in the jungle from the war; the establishment of the International wharf at Oro Bay and the exploding of the ship full of DDT. It was here at Buna that the local Orakiva people awarded him their highest honour, The Otohu. At that time the only other European to receive it had been Prince Charles.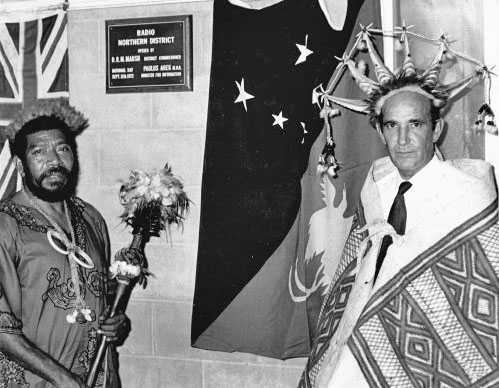 David Marsh, District Commissioner of the Northern District, PNG, being presented with an Otohu on the occasion of the opening of the Northern District Radio Station, 1972
After Self Government we moved to Port Moresby where Dad was Land Title Commissioner. In addition, he was given the honour of the being made the Chairman of the Queen's Tour which created a flurry of Royal and Official engagements and meant spending time on the Royal Yacht Britannia and the Royal aircraft.
Dad's grand farewell was to be the Chairman of the Papua New Guinea Independence Celebrations. He proudly carried out his huge responsibilities in the short time frame of three months. The celebrations were a great success and achievement. Dad was a major force on the committee to establish the Papua New Guinea Constitution. He was honoured to be presented at this time with the OBE by Prince Charles at Government House, Port Moresby.
Shortly afterwards, in 1976, he had a heart attack and was medically retired. He was not even allowed to return to pack. Dad retired to Freshwater, Sydney.
In the 1980s Dad did contract work for the Papua New Guinea Government and he worked for Herbert Kienzle for arranging the sale of Mamba Estate. He also worked for Ray Lord in the Philippines, in relation to security and negotiating the purchase of a Casino.
He was very honoured to be invited back to Port Moresby for the 25th and 30th Anniversaries of Independence. I have a vivid memory of a cocktail party where Michael Somare saw Dad across the room. He walked toward us with arms in the air, excitedly saying how good it was to see him again.
Dad's beloved Alison passed away in 2012 and not long after this he moved into care, spending his last two years at Kokoda Hostel at War Vets, Narrabeen.
Dad was passionate about Papua New Guinea and its people and was proud to be a part of a vibrant developing nation that he loved so much. He continued to be proudly and passionately involved in the welfare of the country. He often said that he'd never worked a day in his life as he loved his work in Papua New Guinea.
Dad loved to design, repair, maintain, plan and build. This could be seen by many, in his household designs such as the macadamia crusher, through to his plans to supply power to Australia by harnessing the power of the Purari River. Dad was a twisting champion and loved his fishing. Although being a vivacious pruner he enjoyed his garden and his orchids. Dad loved to solve a problem and embraced life's challenges!
Dad loved us and always wanted the best for his girls. He was so proud of his 10 grandchildren and four great grandchildren. He was a good provider and always put our welfare above his own. He was a perfectionist, yet unpretentious, and had sound values. He abhorred waste and was always financially cautious. In spite of this he gave us the best opportunities available with an education at Abbotsleigh and continued to support us whenever we needed it. His values reflect his integrity as a man: honesty, politically aware, a lateral thinker, a philosopher, an innovator and initiator. He died as he lived, with grace and dignity. All those in his life have said that it was a privilege to know him. Our time together in the end was peaceful and filled with love, understanding and forgiveness. This is a man who made a difference.
Our father is the only father we ever had and the only father we would ever wish for. As his daughters, we have been truly blessed.
Thank you Dad. Bamahuta Taubada, oi namu. Diane Elizabeth Carter and Jillian Helen Morrison
Robert (Bob) Cecil BROWNE (20 June 2015, aged 82)
Bob was born on 9 August 1932. He came to PNG in 1956 as a Cadet Patrol Officer and initially served in the Southern Highlands District, then Lake Murray in the Western District (WD). From Lake Murray, Bob and Brian McBride did one of the first patrols into the lower Nomad area in the WD; the Nomad area being the last of the uncontacted areas, lasting until the early 1970s.
Bob was then transferred to Lavongai and later Namatanai in the New Ireland District, being stationed in that District for some years. He later served in Bogia and went finish from Madang District Office soon after 1975.
Bob is survived by Doreen, his three children and nine grandchildren. Col Young
Letitia Margaret HARVEY-HALL (5 April 2015, aged 106½)
Letitia Gill was born in Cloncurry on 1 October 1906 and was educated at the local convent school. On 6 May 1929 she married William John Harvey-Hall, a WW1 veteran. Bill was a motor mechanic who periodically went fossicking for gold. Lettie follow Bill to gold mining sites including the Percyville goldfield on Cape York Peninsula. Their house there was typical for the time: dirt floor and lean-to kitchen where she prepared food and made soap while keeping a sharp eye out for snakes.
Periodically she accompanied Bill in the Whippet car to Percyville for supplies. On one of these trips she was bitten by a deadly snake but prompt action by Bill saved her. This was a period of hard yakka but she educated Bob and John.
In 1938 Lettie and Bill went to Tennant Creek where he worked on the emergency landing ground. She once again educated Bob, John and Rod and again it was hard yakka. In 1942 Lettie was living in Charters Towers when Bill was sent to Alice Springs as a technician for the large new power plant. In 1945, at the completion of Bill's contract, they return to Charters Towers via Cloncurry. By this time they had five sons, Bob, John, Rod, Chris and Gil. In 1946 they flew to Lae where Lettie managed the Morobe Bakery. Her first house was part of General Blamey's war-time living quarters on the Butibum River near Charing Cross just outside Lae. They later moved to Rotten Row. Seven years before they retired to Charters Towers, Lettie and Bill built a house on Namanula Hill. After Bill died, Lettie moved to Townsville and Ayr, and then lived out her life with her youngest son, Gil, at Shailer Park. At the age of 105 Lettie received letters of congratulation from the Queen, the Prime Minister, members of parliament and many local dignitaries.
Michael COCKBURN (5 June 2015, aged 87)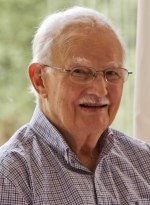 Former kiap and resident magistrate, Mike Cockburn passed away in Canberra just four days short of his 88th birthday.
Raised in Sydney, Michael first went to PNG at the end on WWII with 8 Movement Control Group. He was stationed in Rabaul where the unit assisted in the demobilisation of Japanese troops.
Returning to Australia in 1946, he tried to settle into civilian life and work. However, he had so enjoyed his brief time in PNG that he decided to return as part of the Australian Government's administration. In 1949 he completed the short course at the Australian School of Pacific Administration (ASOPA) with Chris Normoyle, David Steven, Bill Brown, Bob Doughty, David Mercer, Brian Procter, Athol Earle and many others.
Michael arrived in Samarai for his first posting as a cadet patrol officer on 26 January 1950 with Ian Thistlethwaite, Vin Smith and Max Pember. They were met by the then Assistant District Officer, Greg Neilsen. Greg was well known in PNG and a war hero, but more importantly for Mike, Greg had a step-daughter, Margaret Gavin, who had recently returned from school.
Michael and Margaret were married on Australia Day 1952 at Samarai. Then followed postings to Daru, Taskul, Pomio, Rabaul, Maprik and Kavieng. From 1972 to 1975 Michael was the Resident Magistrate for the New Ireland District.
In 1976, Mike and Margaret returned to Australia, settling in Sydney. Mike worked as office manager for Grace Bros in Warringah Mall until he retired. In 1991 Mike and Margaret moved to Stroud, where he became very involved in the restoration of the historic St John's church. Mike continued his involvement in volunteer work after they moved to Canberra in 1999.
Although Mike had been ill for some time he was proud to receive his Police Overseas Service Medal while in hospital, just weeks before he passed away.
Mike is survived by Margaret, their three children and four grandchildren.
Fr Barry John MAY, OAM, ThDip, SSC, JP (20 March 2015, aged 77)
After service in SA Police from 1958 to 1961, Barry joined RPNGC in 1962 and was stationed at Port Moresby. In 1963 he transferred to the Taxation Branch of Treasury in Port Moresby. He returned to South Australia in 1965 and became an Anglican Priest in 1969.
In 1971, he returned to St Martin's Anglican Church at Boroko, leaving in April 1972. He subsequently became an Army Reserve padre in 1978 and in 1992 he was appointed Chaplain to the West Australia Police Force where he was widely known as 'Padre Plod'. He retired as Senior Chaplain in August 2007. He was a keen member of Lions and Rotary, receiving a Paul Harris Fellowship.
He is survived by his four children and their families. Maxwell R Hayes
Kevin Graham RUSSELL (9 February 2015, aged 85)
Kevin was born in Cooktown in 1930, the only son of Frank Russell and Eileen Elanore Neill of Cooktown. He left school early and worked on cattle stations in the north. In 1954 he went to work at Mt lsa mines, then went to Bulolo, PNG, with his Uncle William (Bill) Neill to work for Bulolo Gold Dredging. Bill and Kevin worked at the Widubosh and lived in the Watut Camp.
ln 1955 he and Bill went on a prospecting trip to the Jimmi Valley. He kept a diary but unfortunately it was lost. He often talked about it and I would try to get him to, so I could write it down, but it didn't happen.
When the Watut camp closed he went to work for Commonwealth New Guinea Timbers in the bush, as we had a Sawmill and Plymill.
I lived in Bulolo with my parents and sister, Rose and Paddy Watts and Jennifer Watts. In 1960 Kevin and I were married in the Anglican Church. Two of our children, Belinda Lee (1961) and Stephen Graham (1962) were born in Bulolo and our third, Richard Kevin, was born in Lae in 1971.
The children and I moved to Cairns in !977 and Kevin finished up in 1978. He had a Taxi Truck and a General Store but then went into the Taxi game and stayed till he retired.
Kevin loved his golf and played in many tournaments in PNG and Cairns. He loved fishing and going 'bush' with his mates and was very sad when he couldn't do it anymore.
In January this year Kevin turned 85 and we had been married 55 years.
Kevin leaves Belinda and Michael and Rachel Riley, Richard, Alana, Kyle and Kain Russell, and Stephen's boys Tyson and Dylan. Unfortunately we lost Stephen in 2010. Rebecca Leslie Russell
Robert (Bob) Ian BECKE (22 June 2015, aged 74)

Bob was born in Sydney, NSW, on 19 May 1941. He went to TPNG in 1960 as a Cadet Patrol Officer and served in the Western, Milne Bay, Sepik and East New Britain Districts.
He left PNG in 1976 and moved to Nowra, NSW, where he established a family business.
Bob loved racehorses and was the manager and member of a syndicate that raced Tulip Town, a very successful investment. Tulip Town won a number of big races in Sydney, Melbourne, Brisbane and Perth.
Bob died in Lismore, NSW after a long illness. He is survived by his wife Gail, daughters Amanda and Louise and four grandchildren. Bruce Dunn
Rita Evelyn Heinrich FENSKE (11 June 2015, aged 91)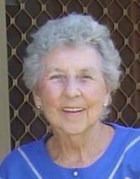 Born on 14 March 1924, Rita grew up on a farm near Rainbow, Victoria, the third of 14 children. Her parents were Johann and Elvera Heinrich. As a teenager Rita attended a church function where missionaries gave a talk and slide presentation about New Guinea which led to an early ambition to be a nurse and serve the people of New Guinea. After completing her general and obstetrics training, she became a missionary nurse with the Australian Lutheran Mission, arriving in New Guinea in January 1948 at the age of 23.
After two months' orientation at the Lutheran Mission Hospital in Buangi near Finshhafen, Rita went to Siassi. From there she travelled by boat to Gizarum, Rooke Island (Siassi) and 10 km inland to the pre-war station of Awelkon where she began her permanent mission work, staying for almost three years. Most patients had to be treated in villages so Rita travelled around the island by horse, canoe and a lot of walking.
Conditions were difficult and mosquitoes rampant. Although medical supplies were limited she treated yaws (a painful, tropical infection of the skin), tropical ulcers, whooping cough, ringworm, and meningitis; stitched up wounds; performed skin grafts and delivered babies to name just a few examples.
Rita became very close to her nursing companion Irma Mischke (Noller) and they depended on each other a great deal. Irma wrote these words to Rita, 'I could never have had a better companion than you. I have thanked God often that you were given to me for those years. We were so young and enthusiastic.'
On one occasion, they received a patient whose hand was blown to bits as a result of fishing with explosives. To save the man's life it became necessary to amputate at the wrist. Rita had seen an amputation done before so she gave the instructions and anaesthetic while Irma used the scalpel. They were very pleased with the outcome. With no doctor on the island Rita and Irma had no choice but to meet these medical challenges. The MV Umboi (every six weeks) was the only transport to the mainland.
Rita met Art, a mission builder, on a trip to Madang in 1950. She was staying at a guest house in the Supply Centre and the manager Doug Daechsel told Art to 'come and take a look at the new stock'. Art did and they were married at Gelem, Umboi Island (Siassi), on 16 September 1950. Art became a captain with Lutheran Shipping and later became the Manager. They moved to Graged Island, off the coast of Madang, where they lived for 18 years prior to moving to Madang.
Despite no longer being employed as a nurse, Rita continued to volunteer. Our laundry became her dispensary and the occasional baby was delivered on the floor. She removed many fish hooks and treated bites.
Another task on Graged Island was cleaning the ships. She would take a team of women and clean from top to bottom after each trip. She also took care of staff rations and medical supplies on board and made mattress covers for all the bunks. Over the years she provided breakfast for hundreds of passengers and cooked countless meals for other visitors passing through. She conducted bible studies and gave sewing lessons to the women in the village, taught religious instruction in schools and taught Sunday school.
When Art and Rita moved from Graged Island to Madang, Rita's medical work continued in the carport of our home. The veranda was used to teach and supervise a team of women who made thousands of life jackets for Lutheran Shipping. They were also sold to other organisations throughout PNG and the proceeds helped to fund social services for the ELC-PNG.
Rita accompanied Art to Singapore and China where he supervised the building of new ships for Lutheran Shipping. She took responsibility for stocking the galleys and purchasing cooking equipment.
January 1990 was a proud day when the Prime Minister of PNG, along with 3000 people, assembled at Lablab (Siassi) to witness the dedication of Lutheran Shipping's newest ship, the MV Rita. The dedication was a tribute to her services to the people of Siassi and the Evangelical Lutheran Church of PNG.
Art and Rita left PNG in February 1989 after serving more than 40 years in the mission field. Art died in January 1992. Rita's heart remained with the people of PNG and she continued to support health services in Madang, supplying hundreds of birth kits to the Lutheran School of Nursing which contributed greatly to the safe birth of many babies in remote villages.
Until she became ill at age 90, Rita continued to volunteer and be of service to those in her church and community. She taught religious instruction in the schools, volunteered at a nursing home, visited the sick, hosted people for meals and accommodation as well serving with Meals on Wheels. The Soroptimists made her Woman of the Year, saying 'This lady epitomizes the essence of volunteering. She goes about it in a very low key way, a bit like a fairy godmother and without any desire to be noticed for her good works.'
Our family is deeply saddened to have lost our dearly beloved mother, grandmother, mother-in-law and friend who was such a strong force and matriarch to us all. We were truly blessed for her strong Christian witness and she will always remain in our hearts with love and admiration. Despite our grief, we can rejoice knowing she has received her crown of life to eternal glory. These words of Jesus from Matthew 25: 23 now apply to Rita: 'Well done good and faithful servant. Enter into the joy of your Master.'
Rita is survived by daughters Arlene, Marilyn and Evelyn and son John. John Fenske
Ann PEARSALL (14 May 2015, aged 91)
My mother, Ann Pearsall, died in Bowral, NSW.
Mum first went to Port Moresby in 1946 with my father, Stan Pearsall who had been appointed military ADC to the Administrator, Colonel JK Murray, and who subsequently went on to a distinguished career in the PNG Public Service.
Mum and Dad finally retired to Sydney in 1973. Dad passed away in 1989.
Mum was a member of the PNGAA and its forerunner, The Retired Officers' Association, since their retirement and always enjoyed reading Una Voce. Chris Pearsall