Vale – March 2021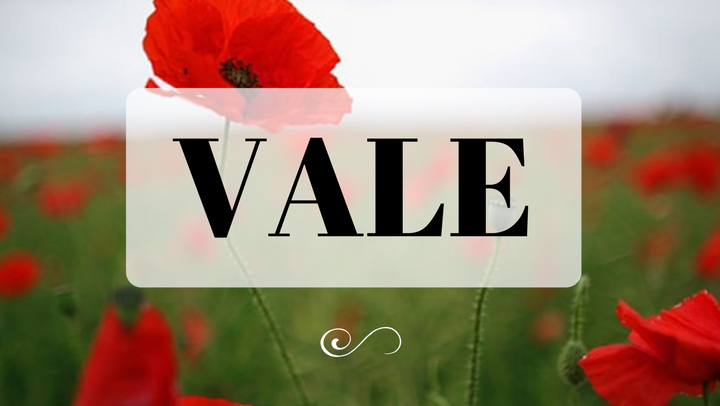 CAMPBELL, Colin Thomas | CAVANAGH, Noel Joseph | DAY, Murray Kenneth | DONALDSON, Claude Kenneth | DONE, Christopher Charles | GUEST, Ann Patricia (Pat) | JEFFERY, Maj Gen Hon Philip Michael AC AO | KAAD, Frederick PC OBE | MORAUTA, Sir Mekere, KCMG | OWEN-TURNER, Lynette (Lyn) | PARRY, Graeme Llewellyn | ROBERTSON, Robert |SAVILLE, Margaret Lawes | SMITH, Ernest Vincent (Vin) | WEAVER, Ada Verdun Patricia (Patsy) | WEST, Vivienne Mary

CAMPBELL, Colin Thomas (23 October 2020)
Colin was born on 29 July 1937 and, after trying out Duntroon Military College and deciding it was not for him, Colin applied to become a cadet patrol officer. He was in the intake of 24 August 1959 and ended his career as a kiap with the rank of district officer.
After his initial retirement Colin returned to New Britain, where he had spent most of his time, to work in senior positions in the private sector. His expertise and local knowledge were particularly sought-after by the rapidly expanding oil palm industry.
After his second retirement he and his New Britain wife settled in Cairns to raise and educate their son and daughter. However, PNG called again. In 2006–07 Colin completed a number of fly-in fly-out jobs at Mount Kare, the troubled gold prospecting project, over 3,000 m above sea level, in Enga Province.
Colin died after a couple of years of deteriorating health. His funeral service in Cairns was well attended, (considering Covid restrictions), by close family and friends, including a good number of New Britain people.
Chris Warrillow

CAVANAGH, Noel Joseph (14 January 2021)
Noel became a cadet patrol officer on 6 February, 1956 and, after the obligatory few weeks of orientation and induction courses at ASOPA in Sydney and Konedobu, PNG was posted to Finschhafen in the Morobe District (later Province).
It was with great pride that, even in his first term, Noel was entrusted with his 'own station' when he was transferred to Wasu Patrol Post as Officer-in-Charge.
After attending the 1958 patrol officers' long course at ASOPA Noel was posted to the (then) Sepik District where he remained for three terms. Among his postings was that of Green River Patrol Post—considered by many to be a 'punishment station'. Maybe it was his request for a second term at Green River that persuaded Konedobu that it was time for a transfer elsewhere!
Noel was posted to Buin in Bougainville and served a term there before being transferred to the Southern Highlands. Postings included Kagua and Koroba where he was ADC, and Mendi where he was DDC and temporarily acting DC at the time of independence. With four children to educate it was time to reluctantly leave PNG.
Noel, wife Genevieve (a former air-hostess), three daughters and a son all settled at Nambour, QLD, where for a period he and another former Southern Highlands kiap, Dick Hunter, owned and operated the local newsagency.
With children grown up the couple moved to Brisbane where Noel, unable to accept complete retirement, spent a number of years in the security business, whilst Genevieve continued her career in the pharmaceutical industry.
Noel, who was born on 22 December 1936, died after a few years of failing health and was cremated at a private family gathering with daughters Ainslie and Sarah and son Justin also in attendance. A couple of weeks later, on 29 January, a church service was held with Noel's life-time friend Bishop Brian Heenan officiating. The two attended the Marist College at Ashgrove together. Years later, then Father Heenan celebrated the marriage of Noel and Genevieve.
A celebration of Noel's life was held after the service. Unable to attend, unfortunately, was daughter Tristan who lives and works in Qatar. (Tristan followed in her mother's footsteps and became a flight attendant).
Chris Warrillow

DAY, Murray Kenneth (6 December 2020, age 74)
Murray was born in Perth, where he attended Perth Modern School before winning a State Government cadetship as a cartographic draftsman. He undertook further study in cartography and surveying.
In 1970, a newly-married Murray and Beryl arrived in Port Moresby to take up a position as senior draughtsman in the Lands and Surveys Department on a two-year contract. Rather than having a mapping focus his role was in land law, land acquisition and land title.
This required a steep learning curve as he had to study PNG land legislation, particularly customary land tenure, or native title as it is known in Australia. He was responsible for the establishing customary tenure for lands acquired for government purposes, such as roads, schools, aid posts and the like, becoming an expert and consultant in this field.
In 1971 Murray was promoted and transferred to the PNG Forestry College in Bulolo as a Lecturer in cartography. After two years in Bulolo he was asked to apply to the PNG University of Technology in Lae, as the course he was teaching was being transferred there. Over his time at the university he held a variety of positions in the surveying and cartography field.
Murray played Aussie Rules with the student team in the local Lae competition. It was here that he picked up the nickname Longpela Bun (Long Bones). He loved it and used it the rest of his life. Murray represented New Guinea in the epic Aussie Rules grudge matches against Papua. He was also a very good cricketer and opened the batting for New Guinea against Clive Lloyd's West Indies in 1975.
Both Murray's children, Anthony and Cassandra, were born in Lae at Angau Hospital.
Murray described his thirteen years in PNG as the most enjoyable of his life. Every day was a learning experience. He said it was an environment of few 'gate keepers', where you could accomplish and get things going. In addition to Port Moresby, Bulolo and Lae, Murray had a stint working with Land Titles administration in Madang.
In 1983 Murray and family returned to Perth as the children were going into high school. He joined TAFE and went on to have a highly successful career in management, particularly in the international field where he worked throughout Asia and the Middle East.
In 2006 Murray was diagnosed with a rare form of multiple myeloma blood cancer and confirmed terminal within three years. He did not let multiple myeloma take over without a fight. He carried on normal life for years through sheer willpower. He put his hand up to form the WA chapter of the PNGAA in early 2013 and energetically grew the numbers until he handed over to Linda Manning in late 2014.
In October 2020 all treatment options finally ran out and Murray's health and well-being declined.
He is survived by his partner Thelma, son Anthony, daughter Cassandra, and former wife, Beryl.
Paul Linnane

DONALDSON, Claude Kenneth (10 October 2020, age 94)
Claude was born in Papeete Tahiti of a French mother – Odette and New Zealand father – Reginald. To many who knew Claude, they would address him as Ken, but to his family and relatives, he would be addressed by his first name Claude.
His father had been wounded at Gallipoli and was repatriated back to New Zealand and subsequently discharged from the army. At the end of the war, he moved to Tahiti and commenced a successful import and export business. It was here that he met and married Claude's mother. Three children were born in Tahiti, brother Pierre, sister Maeva, Claude and brother Charles in New Zealand.
In 1927 the family relocated to Auckland New Zealand and in 1932, to Sydney during the depression years. Later, they lived in Adelaide, Perth, and Brisbane where Claude received his education at various convents – Marist Brothers, and finally returning to Sydney where he attended the Jesuits at St. Ignatius Riverview College, Lane Cove. Eventually, the family moved to Papua New Guinea onto a sisal hemp plantation situated on the east coast from Port Moresby.
Life took a drastic turn when two weeks after the Japanese attacked Pearl Harbour on the 7 December 1941, Claude, and the family – except for his father and older brother, Pierre, were evacuated to Sydney on the last ship carrying women and children evacuees from Port Moresby, Rabaul and Hong Kong.
Claude volunteered for the Australian Infantry Forces in late 1944 but was not accepted for medical reasons. Having dual nationality, French and New Zealand, he then applied for, and was accepted into the Free French Army as it was then known as France had been occupied by Germany in 1940.
He was flown to Perth, embarking at Freemantle on a cargo ship carrying six passengers and disembarking at Port Taufig in Egypt.
Spending a period in an army transit camp not far from the pyramids and sphinx at Giza, on the outskirts of Cairo, he was then transferred to Marseilles in South Eastern France, and eventually to Paris just prior to the German surrender in May in 1945.
As shipping was in high demand, Claude spent some time in Scotland at a repatriation camp in the village of Brig-O-Weir near Glasgow waiting to be repatriated to Australia.
In early 1946 Claude returned to Port Moresby taking up a position as District Labour Officer with the then Australian PNG Civil Administration in the Department of Native Labour. He was transferred to the small island of Daru.
All supplies for the outstation came at four weekly intervals by small coastal vessel from Port Moresby. Any urgent medical treatment required was at Thursday Island travelling by the small Daru government patrol boat.
It was Port Moresby where Claude met his future wife Rae, at a London Missionary Society (LMS) musical evening for young people, hosted by the minister and his wife at their home at Hanuabada. Rae had a beautiful lyric soprano voice and was playing the piano when Claude approached her, asking if she knew any French songs, which she did. "Je T'Attendrai" was the song they both sang, and their lives changed for ever. Rae worked for the ABC Radio Station 9PA. They were married in 1949 in Sydney, the same year Claude was granted Australian citizenship and returned to PNG where he was posted to a small government out station, Angoram in the Sepik River District.
Angoram had been occupied during the war by the Japanese Army for the use as a radio communication centre for the region. Housing was primitive with building supplies in short supply. All government staff housing and office accommodation were built with bush materials. Furniture was also hard to come by with most items being made at the government stores in Wewak, the district headquarters.
Fresh food supplies were flown in from Madang. Large stocks of army canned food had been left behind at Angoram by the Australian Army at war's end and made available to the small community at no extra charge.
In 1950, Claude was transferred to Goroka to the position as the first District Officer employed to open the New Guinea Highlands for recruitment of thousands of indigenes who initially wished to accept paid work on plantations and various organisations all over PNG. As there were no roads then, he spent much of his time in small single engine-chartered aircraft flying to many areas of the vast central highlands district in the course of his work. During this time, his wife Rae used to hop on the charters and started to collect news for the ABC. She was the first local news reporter in the highlands, for the nearest news reporter was stationed at Port Moresby. As there was much news of great interest, her pen ran fast, and news was always eagerly accepted by 9PA Port Moresby and Sydney ABC News Departments, as well as leading newspapers in Sydney.
Eventually, Claude transferred to the PNG Copra Marketing Board as District Branch Manager and was stationed at Port Moresby, Samarai on the east coast of Papua – not far from the grim battle fields of Milne Bay, then to Rabaul, Kokopo and finally, Kavieng New Ireland.
In 1953 their daughter Anne was born and a few years later, Claude and his family relocated to Australia prior to Independence, finally settling in Sydney in 1960. They had enjoyed a most wonderful and fascinating life in PNG having had a great love for the country and its people which remained with them always.
Upon returning to Sydney, Claude joined the CSIRO, Division of Coal Research which became part of the Institute of Earth Resources at North Ryde. He enjoyed his years in administration with the CSIRO and was proud of the role the organisation achieved in important scientific achievements. He was extremely popular among his colleagues who were sad to see him retire in 1987.
During his retirement, Claude and Rae enjoyed an active life with their church community becoming involved in many outreach activities and were much loved members of their church.
Among his many interests including sport – especially tennis and cricket, Claude loved the outdoors and was a true nature lover at heart. He was a passionate gardener and dedicated walker dating back to his New Guinea days, especially walking along the ridges of the central highlands with the magnificent views of the green valleys and rivers. His enthusiasm continued upon his return to Australia, and during the following decades, he met many other walkers who became lifelong friends.
He had a great love of music, both light and the classics having shared this pleasure with his wife Rae, building up a fine musical collection and, was a great reader of ancient history, biographies, and good novels.
The passing of his wife Rae in 2011 was a huge loss as they had been married for 62 wonderful years, having shared a happy and loving marriage.
In his twilight years, and with loving devotion and care from his daughter Anne, Claude was able to continue living independently in his own home until his final 2 weeks in palliative care, at the Sydney Adventist Hospital Wahroonga, aged 94 – having endured the last three months of his life with dignity, courage, and grace.
Claude had a full and enriched life and will be remembered as a man of strong character and integrity. A quietly spoken, dignified, kind, gentle man with a wonderful sense of humour and big heart who always extended the hand of friendship, support, and compassion to his family, friends, and those in need.
In the words of a dear friend expressed at Claude's funeral, "Claude was an extremely sensitive and humble man. In fact, such words might have been especially created for him. It is difficult to think of anyone more compassionate, generous, and loving. His whimsical smile always lit up the room, for he had that sense of awe about him. He has had a positive influence upon many people."
His daughter Anne's final tribute says it all.
"My beloved father lived a life of caring, of love, of service, of faith, a life well lived – a truly authentic life. He has left an indelible memory in all our hearts and will be forever cherished by his family, friends and all who knew him. Rest in peace, darling dad"
Claude shared with Rae among their favourite lines. "Life is eternal, and love is immortal, death is only a horizon, and a horizon is nothing, save the limit of our sight (Author unknown).
Anne Stephenson

DONE, Christopher Charles (9 December 2020, age 74)
Chris commenced his PNG career with the Dept of Forests TPNG as a cadet forest officer in 1966 at the University of New England Armadale NSW and then the Australian National University where he graduated in 1968 with a BSc (Forestry).
From 1969 to 1975 Chris initially was employed with the Headquarter Timber assessment group on large scale forest resource inventories as Tonolei Harbour Cape Rodney, Madang and Kiunga. before becoming Officer in Charge of Brown River Forest teak plantations out of Port Moresby.
During this period, Chris is best remembered as a mad rally driver with forester Alan White. Family cars were co-opted and transformed into high performance, state of the art rally machines (in his dreams) and off they went, from the Port Moresby Motor Sport Club, into the "wilds" of Papua. During their celebrated careers, Alan and Chris swapped roles. Alan became the ultimate navigator, and Chris tried to point the car in the right direction as much as possible
In 1975, Chris was transferred to Bulolo as OIC Bulolo Wau District responsible for the Araucaria plantation establishment and management program. officer in Charge of the
Long term PNG forestry colleagues as Paul Ryan, Jim Riley and Jim Belford recall Chris as a bloke who would always get in and help, with a good sense of humour, and a good bloke to be with in the bush, or in town. They have no doubt that his PNG challenging experiences stood him in good stead in the next phase of his illustrious career when he joined the the Western Australian Forest Department in 1975. In 1975, Chris was transferred to Bulolo as OIC Bulolo Wau District responsible for the Araucaria plantation establishment and management program. officer in Charge of the
In 1975, Chris was transferred to Bulolo as OIC Bulolo /Wau District responsible for the Araucaria plantation establishment and management program. officer in Charge of the
Chris's achievements were summarized in the article "A legend of WA's bush now admires it from above" by Steve Butler's Bush legends article in the West Australia Saturday 12th December 2020. The double-page article in The West Australian newspaper declared Chris as a "bush legend".
From 1976 – 1985 Chris worked for the Forests Department of Western Australia initially as District Forest Officer Nannup then from 1979 he established the role of Regional Forest Officer of the WA Forests Department's Kimberley Region. This involved amongst other things, the promotion of "Greening the North" in the Kimberley by encouraging planting and caring for trees on stations and communities and in townships.
Chris pioneered Indian sandalwood (Santalum album) growing in Northern Australia. Chris Done was widely renowned as Australia's foremost sandalwood expert. Chris planted the first Indian sandalwood trees at the Ord River Irrigation Area in 1980. At the same time, he established a small plantation on his own land which became the first sandalwood trees commercially harvested in the area. Today, Australia has a multi-million-dollar sandalwood industry with its thousands of hectares of plantations in the Kimberley, the NT and Qld.
Chris was promoted in 1981 to the newly created position of Regional Manager for the Kimberley based at Kununurra where he was renowned as a pioneer land manager and practical conservationist.
Chris travelled extensively throughout the Kimberley Region and knew almost every inch of this magnificent land and coastline. He developed a detailed knowledge of flora and fauna, geology, history, culture, fire management and land management issues. He developed an expert knowledge of Aboriginal rock art including co-authoring a book on the rediscovery of the 'Bradshaw' art site in the remote NW Kimberley.
From 1985 Chris worked for CALM WA as Regional Manager of Kimberley Region. In this position he undertook regional integration of the three amalgamating agencies (National Parks Authority, Wildlife section of the Dept. of Fisheries and Wildlife and the WA Forests Department). Chris was responsible for all regional activity including management of National Parks and Nature Reserves and Marine Reserves (2.5 million hectares).
Chris played a key role in establishing the Purnululu National Park and numerous other Parks and reserves. Up to the present time he continued to provide leadership as Chair of the Purnululu World Heritage Area Advisory Committee
Rick Sneeuwjagt WA State Fire Manager had much to do with Chris in the development and application of unique fire management practices in the Kimberley. Chris was a major force in confronting the need for improved bushfire management in the Kimberley, and in the early programs of aerial burning up there. Chris acted as Navigator in the Kimberley's first aerial burn. He was also one of the first fly-in firefighters, helicoptering in to fires in the Bungles (as he told this story in typical understated fashion in the book Firefighters edited by Roger Underwood). It was Chris who took the initiative to form a Top End Fire conference, bringing together fire people from throughout the Kimberley, the NT, and Tropical NQ. The first meeting in Kununurra, organised by Chris, was attended by about 25 officers and park rangers. It became an annual event.
He retired from CALM in September 2003 to pursue private interests. From March 2004 until January 2007 Chris was employed by Tropical Forestry Services (TFS) as Operations Manager (Kununurra) and from February 2007 as Senior Forester. TFS first planted Indian Sandalwood in Kununurra in 1999 and has since planted over 1,200 hectares of commercial Sandalwood plantations on behalf of almost 700 individual growers and companies associated with TFS. TFS is a specialist Indian Sandalwood plantation manager and is committed to the long-term development of an Australian grown Indian Sandalwood industry.
His other pursuits included various contracts as a consultant in land management (particularly for conservation purposes), assessment of rural lands for possible conservation and development purposes, small scale biological surveys, tropical forestry management and regular contract work (monitoring watering regimes, assessing growth rates, involved in developing management guidelines, developing OHS procedures, etc.) within the Ord River sandalwood industry.
In recent years, after nearly 40 years in the Kimberley, Chris retired to Nannup. He continued to travel to the Kimberley for work, including as a guide and guest lecturer for a tourism cruise boat company along the Kimberley coast, continuing a role he has undertaken from the 1990s.
Chris was regarded as "one of the best", a champion mate and forester. He was a terrific DFO at Nannup and then a magnificent regional manager and pioneer land manager and practical conservationist in the Kimberley, the pioneer of the Indian sandalwood industry in the Ord, an expert botanist and expert on Aboriginal rock art. A tough bushman, but also a gentleman, and always good for a yarn and a laugh.
Chris was admired across the country for his integrity, his unassuming leadership, his practicality and common sense, his broad botanical and forest knowledge, his nature-based tourism and management skills, and his deep love of the bush, and love of life. When we became aware of Chris' serious medical condition, he was showered with well-deserved compliments and tributes from a wide range of people who have worked alongside him.
Dick McCarthy, Rick Sneeuwjagt & Roger Underwood

GUEST, Ann Patricia (Pat) – (5 September 2020, age 97)
(Please see the article, 'Strength and Fortitude', HERE)
JEFFERY, Maj Gen Hon Philip Michael, (18 December 2020, age 83)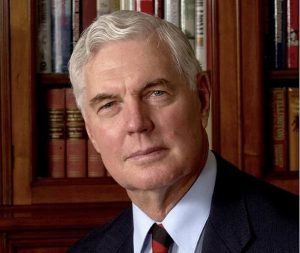 Major General the Honourable Michael Jeffery, AC, AO (Mil), CVO, MC (Retd) – 12 December 1937 – 18 December 2020 aged 83 years.
It is with deep sadness that we advise that PNGAA Patron, Major General the Honourable Michael Jeffery, AC, AO (Mil), CVO, MC (Retd) passed away peacefully at home on Friday 18 December 2020.
General Jeffery had been Co-Patron of the Papua New Guinea Association of Australia since 2003, the same year he was appointed the 24th Governor-General of the Commonwealth of Australia (2005-2008). Prior to this General Jeffery was Western Australia's Governor and before that, a senior officer of the Australian Defence Force.
In 2005 General Jeffery was also awarded the Honorary Grand Companion of the Order of Logohu (GCL) by Papua New Guinea.
General Jeffrey had two stints in PNG. He served as company Commander of 1 Pacific Islands Regiment from 1966-69 and then, following a tour of duty in the Vietnam War during which he was awarded the Military Cross, General Jeffery became the last Australian Commanding Officer of 2 PIR in Wewak in 1974/5.
General Jeffery supported the Papua New Guinea Association of Australia as a Patron and at various events. He also supported our Rabaul and Montevideo Maru work and events. General Jeffery was a keen reader of our quarterly journal, PNG Kundu, which he enjoyed receiving and reading throughout.
More information HERE
KAAD, Frederick PC OBE, (9 February 2021, age 100)
Heartfelt thoughts go to Gaynor Kaad, to her sisters Amanda and Deborah, and to the family of our long serving Patron, Fred Kaad OBE, who passed away this morning, 9 February 2021.
The Papua New Guinea Association of Australia salutes Fred, a former District Commissioner/Kiap, film star and respected lecturer at the Australian School of Pacific Administration in Mosman (Sydney) who turned 100 years of age on 12 September 2020.
During WWII Fred served with the Australian New Guinea Administration Unit (ANGAU) in PNG. 70 years ago Fred, as Assistant District Officer in charge, led the team engaged in rescue, rehabilitation, resettlement and area development following the Mt Lamington volcano eruption. Fred was active in the early days of athletics in PNG and the South Pacific, becoming President of the Amateur Athletic Union of PNG and Captain of the PNG athletics team at the Commonwealth Games held in Perth in 1962. The Boy Scouts Association in PNG also benefited from Fred's involvement. As Secretary to the Select Committee on Political Development in PNG Fred was involved with the introduction of the first House Of Assembly of Papua New Guinea in 1964.
Fred's close involvement with the Papua New Guinea Association of Australia, and its predecessor, began in 1972 and continued to this day. Fred served as Honorary Secretary and Editor until 1989 continuing on the PNGAA management committee for many years. In 2001, together with Roma Bates, Fred was appointed our PNGAA Patron 'in recognition of distinguished service to the community, to Papua New Guinea, and in particular to our Association.'
Despite incredible injuries sustained in an aircraft crash in PNG, Fred was always cheerful, spreading happiness and encouragement, and constantly inspiring those around him.
Further information is in the September 2020 issue of our association's quarterly journal, PNG Kundu, which celebrated Fred's 100th birthday, HERE.
MORAUTA, Sir Mekere, KCMG (19 December 2020)
Sir Mekere was born in 1946, in Kukipi Village, Malalaua District, East Gulf, to Morauta Hasu and Morikoai Elavo. His father, Morauta Hasu, was a leader of the Toaripi people of East Gulf, a local government councillor, and deacon of the London Missionary Society (later United Church). He was prominent in the Co-operative Movement for the Toaripi Association.
In 1970 Mekere Morauta was the first graduate in economics from the University of Papua New Guinea. In 1973 he replaced Harry Ritchie as the first National Secretary for Finance.
Sir Mekere was a member of the so-called 'Gang of Four', a group of influential young civil service chiefs who played a leading role in holding together public administration and public policy in the formative decade or so after Papua New Guinea's Independence in 1975. The other members of the group were Charles Lepani, Sir Rabbie Namaliu and Sir Anthony Siaguru.
Sir Mekere became a member of the Papua New Guinea National Parliament in 1997 as a member of the People's Democratic Movement (PDM) and became PNG's 7th Prime Minister from 1999 to 2002.
As Prime Minister he is credited with initiating significant constitutional and economic reform. Sir Julius Chan has commented on Sir Mekere's clear vision, meticulousness and determination.
From 2017 to 2020 Sir Mekere re-entered parliament representing the seat of Moresby North-West.
Prior to entering politics, Morauta was Secretary for Finance (1973–82), Managing Director of the Papua New Guinea Banking Corporation (1983–92), Governor of the Bank of Papua New Guinea (1993–94), a company director and successful businessman.
In 1990 Morauta was made a Knight Bachelor. He was appointed Knight Commander of the Order of St Michael and St George (KCMG) in the 2009 Queen's Birthday Honours.
After retiring from politics in August 2012, Sir Mekere was appointed by the leaders of the Pacific Islands Forum as the Eminent Person to review the Pacific Plan. The report was published in 2013. In 2012 he was also appointed chairman of the Papua New Guinea Sustainable Development Program Company. In 2017 he re-contested for parlia-ment and won the seat of Moresby North-West.
Sir Mekere is survived by his wife, Lady Roslyn Morauta, and son, James Morauta.
More information can be found HERE.
Andrea Williams

OWEN-TURNER, Lynette (Lyn) – (16 December 2020)
My connection to Papua goes back to my great- great grandmother Elizabeth Mahony, known throughout the Pacific as Queen of Sudest. The short version of this Vale published in Kundu just does not do justice as a tribute to my late wife and great lady Mary Lynette Owen-Turner Even though Lyn spent only a short ten years in PNG as the wife of a didiman, I think she deserves her place in the PNG sun. Perhaps I should say this didiman was the husband of this great little lady Lynette. I would never have made it through without her unfailing support. She was a dedicated nurse for all people, European and native, and had an enormous strength of character. To this virtue add two beliefs: an unfailing outlook that a place is what you make it; and when you have done all you possibly can, then "offer it up or hand it" over both of which end with "to the Lord".
I believe that Lyn's story is just one of hundreds of similar stories of women, who made a positive difference in the development of PNG most of which will go unheralded.
During the break between graduating as a nurse at Canberra Community Hospital and commencing their midwifery training in Cairns, Lyn and a nurse friend decided to visit Lyn's brother Harry Roach, kiap at Baniara Island in that District. The year, 1961. These two intrepid souls flew from Cairns to Moresby, were not fazed by the Papuan Hotel or Snakepit, flew on to Samarai by Otter, were looked after by Harry's friends, and went by ship the "MacKing" to Baniara with an overnight stop at Wedau. Harry asked me to meet the boat and show the girls around. It was 22 April 1961 at 6am when I first laid eyes on this young lady. The encounter was only brief but remained with me for just four months short of 60 years. The girls visited Baniara for a short period, travelled by the ship" Yelangili" to Lae then flew back to Cairns to commence their midwifery training, both graduating as double certificated nurses late in 1962. That was quite an adventure for a couple of Aussie girls in the 60s.
In early 62 Harry went south to be married in March and invited me to attend. Lyn was to attend the ceremony, so I took leave for three months, too. We became firm friends over the next few weeks, decided on an engagement, cemented with a ring costing my last 15 quid, before returning to work at Wedau. As an aside, that leave I blew 1500 quid on all sorts of living, but that sort of carry on was about to change. During these two weeks and via correspondence in the intervening period, we decided to meet again at Baniara where Harry would be the chaperone. Recall that this was the early 60s and it would have taken a lot of courage to leave Aussie life and travel to Papua, to a largely unknown future with a skinny drink of water like me, in isolated if not primitive circumstances very short on amenities. I'm pleased she chose me. But Lyn never missed a beat.
There were frequent trips to Baniara. Wedau was a short boat ride across Goodenough Bay to Baniara or a long walk around. In between visits a few patrols were made into the mountains to attend to duties. Our ardour grew and it was deemed prudent that we should cement the relationship with marriage. Accordingly, the four of us, Harry, Betty and Lyn and I organised our wedding in Lae for 2nd October. It was not a rushed arrangement as the rumour mill of the 3 and 9 o'clock radio Skeds and other two way chatter were enjoying. The rumours were fed by Harry walking behind us down to the boat with a shotgun over his arm. We selfishly did not tell either of our parents, poor souls. They could not afford to come anyway.
During the ship travel, on the MV" Kalili" to Lae, we received a telegram from Jack Lamrock, Director, Extension Division DASF. We were not to get married because there was no married accommodation at Wedau. We knew that. The stone and concrete house that I built at Wedau was far more substantial than that in which lots of other couples lived in as married accommodation. I thought that they could bend the rules just a fraction because there was so much to do for the coffee industry in the mountains. We pressed on. Lyn and Betty performed miracles. Dresses, veils, rings, the church, shoes, coat and trousers for me and all the other minutia women think necessary. All in a day before the event. Anyone remember what Lae was like in the 60s?
We returned to Wedau on the Osborne's ship "Yellangili", to spend an idyllic 12 months flat out with patrols, building sheds, trainee accommodation and purchasing coffee. Any babies which came down with parents during the purchases were a positive joy for Lyn, her maternal instincts and training going into overdrive. It was like a magnet, Lyn, health and babies.
Securing a double bed for ourselves provided some laughs and entertainment during the Skeds and other chatter sessions. Gov Stores could not allocate such a bed to a single donga but Baniara and Harry were just across the Bay. Our world crashed with a telegram from Jack that we were to be transferred to Oriomo in the Western District. We knew where Oriomo was, and the reputation that went with that area. It was at the bottom of the bucket list of places to work and I was both angry and devastated. In a trait I began to admire and respect, Lyn suggested I stop moaning, and get on with it.
All the dismal talk about the Western District was reinforced by the aerial view of Daru from the plane: a small, flat, one hill island surrounded by mangroves and vast stretches of mud flats at low tide. But it was nothing more than another challenge for Lyn. Oriomo Station was four hours, with the tide, up the Oriomo River in a 22-foot workboat, unloaded. Oriomo was a developing trainee establishment with more than 100 trainees from all over the District and several very good native extension officers. Beside us was a government school with almost as many students, several native teachers and one European, Brian Petersen. School children and trainees brought with them all manner of health issues.
Lyn jumped in with both feet and set up a daily clinic under our house, an M type. Essential supplies were meagre at first, but Lyn coerced the Medical Assistant at the Daru hospital to supply everything she needed. The Health Department in Konedobu would have had apoplexy had they known. At the end of the year, students and trainees all went home in a much healthier condition. Everyone at the Station and school learned to front up at the clinic as ordered. Being called out at daily assembly, by this little lady with small feet for not reporting, was not good. They all loved her and would do anything for her. Sometimes I wondered who was in charge of the station. Whenever one of the trainees was asked where they were and what they were doing the answer was inevitably "sinebada say". I learned.
Many of the school children were taller than Lyn and were fascinated by her small feet. Under the strict tutelage of Brian Petersen, the children called her "Turner toes", very respectfully. We have a gorgeous photo of Lyn , bare feet, viewing the mornings fish net catch, with two young lads lifting shark and catfish up on a pole. The occasion was not solely to exhibit the fish size. The lads were indicating that the fish were taller than Lyn, and that the lads were also taller than Lyn. They were all of fifteen too. It was all in good fun.
By the end of our stay, there were villagers with head injuries from machete fights, and inevitably, babies coming in to see Lyn. In the years 1963 to 1965 there were only two deaths, both children. One from a deadly Papuan Black snake bite, and the other a twisted bowel, both of which were beyond Lyn's capacity to treat. She was devastated. As an aside, we used to catch Papuan Blacks to send to CSL for anti-venene production.
Like hundreds of other women on outstations, Lyn became the consummate provider of all good things in very lean circumstances, sending out the lads for barramundi, freshwater crayfish, and muds crabs. They all loved that job, but it did come with some excitement when crocs fouled up the nets, targeting enmeshed fish.
We were fortunate to have a new didiman join the crew, George Greenwood from Victoria. He was a breath of fresh air and became the main stay in the development of the rubber industry in PNG at Kiunga. That industry still flourishes today. We became close friends and remain so today.
We commenced our first child, Geoffrey, at Oriomo. The four-hour trips to the hospital doctor in Daru were confronting to this worrywart, but Lyn managed well. Nature called several times during these trips. The solution-pull the boat into the muddy mangrove or Nipa palm bank and climb to a suitable location for the task. Both the crew were absolute gentlemen and managed with dignity. It must be said that for every occasion there is a given level of dignity to be observed. Lyn didn't bat an eyelid.
A few months in Kiunga with a new baby was taken in her stride- my "unsinkable Molly Brown". This short interlude was made necessary when DASF pulled single didimen from all over to push the poppy project in the Highlands. We used George's donga only to find that previous tenants had installed a carpet snake to combat the rats and mice which destroyed anything not in a tin or bottle. The snake could be heard in the ceiling doing its job, but Lyn was petrified that the animal would also not differentiate between large rats and our new baby.
Disturbed nights became the norm, with any squeak, rustle or child movement cause for immediate investigation.
What made living conditions at Kiunga more trying for Lyn and Geoffrey was the drought. flies, carrying water for washing and bathing, and the heat were very taxing for her. Kiunga, in the mountains, was normally lush green with rain, rain, rain. We were there in the middle of an exceptional dry. It was dry for so long that the Fly River dried out in sections. We could walk across the river at Kiunga: the lakes at Balimo, fed by the Fly, dried up and the croc hunters had a bonanza.
Not long after this stint at Kiunga we were transferred, after leave, to Kavieng, a much easier and more congenial place for Lyn. In the absence of calls for her nursing skills Lyn got stuck into pre-school activities. On daily or overnight trips to villages on cocoa co-operative activities, Lyn would inevitably attract mothers and their babies. Despite our attempts to remain in Kavieng, a beautiful place, we were transferred to Talliligap, 1200 feet up the hill opposite Rabaul, another beautiful place to live.
Work at Kavieng was absorbing and unrelenting. We were not really aware of the Mataungan unrest in the Gazelle. DASF activities out of Talliligap were focused on cocoa production and the Tolai Cocoa Project (TCP) in particular, for political purposes, not the subject of this story. As didimen we did not take sides, nor did we report on Mataungan activities, and were left alone to get on with the job. Lyn and I soon became aware that Talliligap was adjacent to a Mataungan village stronghold, and that our driver was a very big noise in the movement, which fortunately proved to be an advantage.
Lyn's activities revolved around getting Geoffrey to school in Rabaul and shopping of course, all in her little Colt. Our biggest concern was being able to collect Geoffrey in the event of an eruption. There followed a monumental blue with the Education Department over our attempt to move Geoffrey onto correspondence. This failed. Conditions for driving to town through the lawless area we were living in, continued to deteriorate. Our second son Craig was not far off at that time and regular trips to the doctor were a necessity for this pregnancy.
Being intentionally run off the road by village trucks and being pelted with all manner of projectiles passing through some villages, became part of her lot and accepted with courage. It would not have been wise to report such incidents to the police who were a hated enemy. We were just down the road from the Tomaringa airstrip and police stronghold, and it was almost a daily spectacle to see half a dozen fortified trucks laden with police in riot gear racing past Talliligap on their way to some insurrection. All Administration, vehicles, including our station ute, were painted a dark blue. A near accident for Lyn, at the entrance to Talliligap Station, caught the attention of our driver, Boas. Road incidents then ceased and for that we were grateful.
Taking Geoffrey to school each day in the increasing unrest was becoming a problem for Lyn. Boas was enlisted to make these trips in the Admin vehicle. Lyn voiced her concern for Geoffrey and our unborn child in this type of vehicle. Boas kindly said that, as long as they were with him, they would be safe. Boas also was on standby and delivered Lyn to Nonga hospital at the right time since I was regularly away on TCP work. On her own, again, for the birth; no complaints, just got on with it.
In early 1971 we decided to call it quits and went finish. During our next 48 years in Australia Lyn's strengths shone through many, many times. After the events at all our postings, I never once underestimated the courage and tenacity of my beautiful wife. I found a position with Horticulture Branch in DPI, in Nambour and Gayndah. Lyn threw herself into kindy, school, high school, with a good win against Russ Hinze, nursing, blue nursing and retirement village activities, showing many times her resilience and courage.
The Hinze saga would have been comical if it had not been so serious. A fly on the wall would have looked on with amusement, seeing this five foot nothing, 50 kilo, lady telling Big Russ what for. She and the delegation of three won. The railway line coming into Nambour was raised slightly and the pavement lowered to allow buses access to the new high school west of the line.
Lyn passed away after three long years of miserable pain- again, no complaints. She is survived by her husband John, three children Geoffrey, Craig and Shay, seven grandchildren and three great grandchildren.
John Scott-Owen

PARRY, Graeme Llewellyn – (28 November 2020)
Graeme was born at Rutherglen Hospital, Victoria on 4 April 1934. His father, John Henry Parry, was a pharmacist and his mother, Sydney Elma Parry (née Nicholl), was a nursing sister.
Graeme attended The Southport School from 1943–51 where he excelled in his studies and also enjoyed his time in the Cadets. He spent school holidays in 1946–47 with his parents in various locations such as Cairns and Rabaul, where his father was a captain in the Australian Army Medical Corps and mother a sister at Nonga Hospital.
After leaving school in 1951 he joined his mother Sydney and stepfather, Rod Marsland, at Lagenda Plantation in the Talasea District of West New Britain where he learned the ropes of plantation management under Rod's guidance. He also spent periods as relieving manager on plantations in the Talasea area. Many happy visits with family, Rod, Syd, Susie and Rod jnr were spent at Lagenda over the years, fishing, snorkelling, etc. His sense of humour and sharp wit held us a captive audience.
During 1955 he spent a period with the engineering firm of Ruston & Hornsby Engineers in Sydney.
He returned to New Guinea and spent further time in plantation work before joining the Territory of Papua New Guinea Administration as a welfare officer in 1961. He gained valuable experience working under the guidance of officers like TE (Terry) Daw, EJ (Jack) Emmanuel and the Director of Native Affairs, JK (Keith) McCarthy. During his time as a welfare officer he worked in Samarai, Wewak, Rabaul and Port Moresby.
Before Independence in 1975, Graeme made the decision to resign his position as Senior Community Development Officer/Acting Director of Welfare and take up studies at Queensland University. A comment in the letter of appreciation from Philip Bouraga, at the time, Secretary, Division of Social Development, Department of the Prime Minister of PNG read: 'You will be missed greatly by your long known friends in this Department. On their behalf, I wish you our very best wishes and best of luck in your studies, and in a "foreign" country.'
Graeme married Dorelle Willis, who was from a Port Moresby family, in 1976 after returning to Australia. He then completed academic studies in social work before joining the Queensland Department of Health to pursue another rewarding career until retirement in 2006.
Graeme was a passionate scholar but he also loved travel and he and Dorelle went to many destinations overseas, a favourite being the Loire Valley in France to which they returned on many occasions.
Graeme is survived, loved and remembered by his wife, Dorelle, and siblings, Susie and Rod Marsland and families.
Susie Marsland

ROBERTSON, Robert (19 November 2020, age 94)
LVO, OBE, QPM, PLS&GC Medal, British WW2 Defence Medal and 1939–45 War Medal, QE Silver Jubilee 1977, PNG Independence Medal 1975
Born in Edinburgh, Scotland, he died in aged care Canberra, ACT. He served in the Scots Guards from 1944 to 1952 leaving with the rank of sergeant.
Contact with another Scot, Alexander 'Sandy' Sinclair, who led the Royal Papuan Constabulary and New Guinea Police Force (RPC&NGPF) detachment in London for the Coronation of Queen Elizabeth II in 1952, persuaded him to migrate to Australia.
He was sworn into RPC&NGP on 26 August 1952. He served widely in Papua New Guinea at Wewak, Kavieng, Port Moresby, Goroka Police Training Depot, Rabaul, Kokopo, Kila depot, Lae, Police Head Quarters, Konedobu and Bomana Police College.
He enlisted in Papua New Guinea Volunteer Rifles on 5 February 1963. During his service he was also Police Liaison Officer for royal visits in 1974, 1975 and 1977.
After Independence in September 1975, he remained with Royal Papua New Guinea Constabulary and retired with the rank of Deputy Commissioner on 31 December 1978. The following day he was appointed as Official Private Secretary to Governor General Tore Loko Loko. He retired on 5 March 1983 and relocated to Canberra in 1984.
He and Coralie married on 17 October 1966 and he is survived by Coralie, Adam, Fiona and their families. He was a good bagpipe player and often played at his various postings.
MR Hayes, RPNGC – 1959–74

SAVILLE, Margaret Lawes (19 October 2020, aged 89)
Margaret arrived in Port Moresby in 1967 to take up a position in the library of the newly-established University of Papua New Guinea, when the buildings were still under construction, and services were provided from temporary quarters until the library was completed in 1969. She enrolled, part-time, to complete her studies begun earlier at the University of Sydney and graduated with her BA degree from UPNG. She worked first in the University Library at Waigani, later moving to the Papuan Medical College Library in the hospital grounds at Korobosea.
Margaret had a life-long interest in Papua New Guinea since her grandparents and great-grandparents, in both the Lawes and Saville families, were missionaries with the London Missionary Society in Papua in the nineteenth and early twentieth centuries. Being in possession of family papers she was uniquely placed to contribute information to research on the LMS mission-aries being undertaken in Port Moresby. Margaret returned to Australia in 1976 to a position in medical librarianship at the Australian National University and lived in Canberra for several years before retiring to Mosman, where she died in October 2020.
Judy Waterer

SMITH, Ernest Vincent (Vin) – (25 December 2020, age 90)
Vin, who saw notable service in PNG as a kiap before independence and a senior public servant afterwards, died on the Gold Coast on Christmas Day, 2020.
In two separate stints totalling thirty-nine years, Vin served PNG with distinction and was admired for his coolness under pressure and great good humour.
Born in South Australia, Vin commenced his training as a patrol officer at the Australian School of Pacific Administration in July 1949. At the end of the Short Course five months later, he flew to the then Territory of Papua and New Guinea on Christmas Eve, 1949.
Vin's first posting was to Samarai before serving on Manus where he met his wife, Rita, who was from Kalgoorlie and was nursing in Manus. After spending a year at the Australian School of Pacific Administration, Vin went to Kairuku, Yule Island before moving, with three children, to Saidor, Madang and Rabaul. While posted to Madang Vin survived an aeroplane crash in which the pilot died. The District Commissioner, the late Fred Kaad, OBE, became a paraplegic and Vin, Dr Laurence Malcolm and Patrol Officer Tony Cooke were severely shaken but not seriously injured.
Vin worked with, and supported, localisation programs training Papua New Guineans to take over the roles of the kiaps. He served in Rabaul from 1969, during the Mataungan era, through PNG's Independence to 1977, serving alongside the new leaders of Papua New Guinea including Philip Baraga and Rabbie Namaliu. Vin Smith concluded his first Papua New Guinea career with half a dozen years as Deputy District Commissioner in Rabaul.
After an interval in Australia, Vin returned to PNG in 1982 with the approval of Michael Somare and served for eleven years as Assistant Secretary of the Department of Minerals and Energy. He left PNG again in 1994.
He and his late wife, Rita, lived at Mermaid Waters on Queensland's Gold Coast.
Vin Smith was a mighty man. He will be remembered for his friendship, his humour, his achievements and his deeds.
This vale has been prepared from the biographical notes accompanying the Kiap screening and from PNG Attitude website
Andrea Williams

WEAVER, Ada Verdun Patricia (Patsy) – ()13 October 2020, age 104
Born on 20 March 1916 at Oswald Street, Gardenvale, Victoria, her middle Christian name (Verdun) reflects the World War battle of that name.
In 1927 at age eleven, Patsy, with her mother and sister Roma (later a co-Patron of PNGAA), arrived in Rabaul on SS Montoro. Her father, Leo Kensington Bryant, had preceded them. A World War I serviceman, he had applied for and was appointed as the Administration's Transport Officer in Rabaul. His duties included chauffeur to the Administrator as, and when, required.
At first, the family lived in a two-storey German-built residence near Government House on Namanula Hill. Later they moved to a home on Malaguna Road near the old burnt wharf where the Administrator's schooner, Franklin, was moored.
Being of school age, Patsy, with five or six other children, was taught by Sacred Heart Sisters. Later, a house in Casuarina Avenue was set aside for use as a school and, in her memoirs, Patsy remembers Mr Crouch as the teacher. After leaving school, she returned to Melbourne and attended Zercho's Business College.
Returning to Rabaul, she became a typist for the Department of District Services and Native Affairs. Patsy recalled EWP Chinnery as being the head and Clive Meares as secretary. Later she transferred as a typist to Central Administration, the then Administrator being Sir Walter McNicoll with Harold Page as the Government Secretary and Steve Lonergan, the Chief Clerk.
Patsy enjoyed horse riding, having a horse that was stabled at the Rabaul Racecourse as well as canoeing on Simpson Harbour. Tennis was one of the popular activities of the time and she was invited to join the Bank of New South Wales (now Westpac) tennis team, and this is where she met her future husband, Rodney Crofton Weaver, a bank employee. Romance blossomed and they were married on 2 December 1937 in the St George's Anglican Church, Rabaul. Jessie Washington was her bridesmaid and Les Corbett was Rodney's best man.
Prior to her marriage, she experienced the lead-up to, and the eventual eruption, in June 1937, of the Tavurvur and Vulcan volcanoes. Her vivid recollections of these events make interesting reading, including the evacuation of people on the SS Montoro from Nordup to Kokopo, together with the aftermath and cleaning up and subsequent return to Rabaul.
One vignette described by Patsy was the harbour being covered to a depth of two feet, with pumice and included seeing a dead cow floating past on the tide. She also commented that it took approximately two weeks for the tide to clear the harbour.
Leaving Rabaul on MV Malaita not long after her marriage, as her husband was transferred back to Australia, she led an interesting life accompanying her husband on various bank transfers touring around Australia and various overseas destinations and raising two sons, Ross and Brian.
Overall, her New Guinea experiences were but a small part of a long and interesting life. She always maintained a keen interest in New Guinea affairs and attended PNGAA luncheons catching up with her sister Roma and half-sisters from interstate, Barbara and Leonie.
Very much loved and loving, she passed away peacefully leaving a large extended family.
Brian Weaver & Pat Johnson

WEST, Vivienne Mary – 30 April 2020, aged 80
Viv was born in Glamorgan, Wales in 1940. Her family moved to London in 1945 where Viv completed her schooling. As part of her final years at school Viv excelled in typing and shorthand and she worked for companies in London before she and a friend became 'Ten Pound Poms' and moved to Australia in 1965.
In 1968 Viv applied for a position as a Hansard reporter in the House of Assembly in Port Moresby. She was promoted to Chief Hansard Reporter during her stint in the House. Viv enjoyed her life in PNG and made many friends while thriving on the challenges of her job. In 1969 Viv took a leading role in establishing equal pay for PNG female officers working in the government. For that she received a letter of commendation from Toua Kapena, the Ministerial Member for Labour in May 1969.
Viv decided to return to the UK in 1975 and became a Hansard Reporter at the Palace of Westminster before taking on several other secretarial positions in London. Her friends in the UK, Australia and PNG remember Viv as bright, vivacious and hard working.
Roslynn Membrey