Vale – PNG Kundu June 2020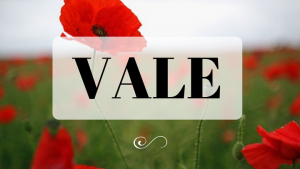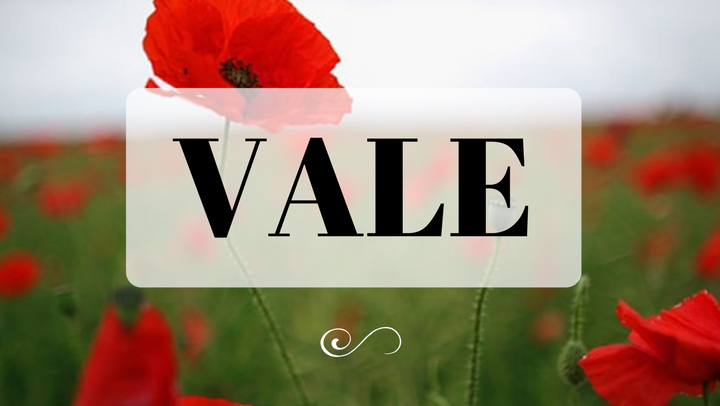 AYLING, David; | CARSWELL, Agnes (née Gangloff); | CONNOLLY, Ken; | CORRIGAN, Josephine Mary; | EYRE, David P; | HARRISON, Joan; | LAWS, Caroline; | PHILLIPS, Kenneth MacDonald; | SELTH, Philip Alan, OAM; | SHANAHAN, Peter; | SMITH, Robert Laurence; | STEVENSON, John; | STORER, Ron; | TERRELL, Charles Edward Timothy, AM
The recent history of Papua New Guinea is intimately bound up with the people who made PNG their home and, in many cases, their life's work—it is therefore fitting, but also with deep regret, that we record the passing of members and friends—please send any information for this section to editor@pngaa.net

AYLING, David
d. 11 January 2020

No further information at this time.

CARSWELL, Agnes (née Gangloff)
d. 19 March 2020, aged 82 d.
No further information at this time.
CONNOLLY, Ken
d. 17 February 2020
No further information at this time.
CORRIGAN, Josephine Mary
d. March 2020, aged 96
Jo was born in Newcastle, NSW, in September 1923. She was one of six girls. In 1942 she joined the Australian Women's Army Corps as a stenographer and spent most of the next four years at Advance Land Headquarters at St Lucia in Brisbane. Jo was chosen to be the private secretary of General Sir Thomas Blamey for three months, a role she was extremely proud of. He later became Australia's only Field Marshal.
In 1946 she was discharged from the Army, leaving with the rank of sergeant. She then spent time in the private sector, working for TAA in Melbourne before beginning the next chapter of her life in PNG.
Jo arrived in PNG in late November 1955, having travelled from Sydney to Port Moresby by ship with her husband and two small children. They then spent a few days at the Papua Hotel before boarding a Norseman and finally landing in Mendi, in the Southern Highlands, where her husband, Brian Corrigan, was stationed. Brian was a patrol officer and had been in PNG since 1946.
In early 1956 the family was transferred to Erave, a small outpost also in the Southern Highlands. Brian continued with his patrols, often for weeks at a time, leaving Jo with Kerry, aged seven and Cathy, then seven months, as her only real company. She didn't speak pidgin well at that time, had no running water, no electricity and food and other supplies were flown in only if the weather permitted. In saying that, Jo was never happier, she loved Erave, its people and her new life.
Jo and Brian started a coffee plantation in Erave after Brian left the public sector; another new adventure which she relished. Jo maintained a beautiful home and garden with her favourite flowers, roses, ordered by catalogue from Langbecker Nurseries in Bundaberg, Queensland, and flown in. It was a paradise in the middle of the PNG highlands.
Jo was also well known for the wonderful parties she and Brian hosted; everyone was invited and nothing was too much trouble. She was definitely the 'hostess with the mostess'. She was a self-taught cook helped by The Women's Weekly Cookery Book which became her bible; the delicious meals that came from that book and the old wood stove were impressive. Curries were a specialty, as was her after dinner coffee that was always a hit. It may or may not have had a little alcohol added – she kept the recipe a secret for many years.
The David Jones catalogue also played a huge part in Jo's life. It was her lifeline to the outside world and she loved it. I'm sure David Jones also loved to receive her usually large and extensive orders.
In late 1962 Jo and her family moved again, this time to Banz in the Western Highlands, where Brian became manager of a coffee plantation in the Waghi Valley. Jo once again entered the workforce. She used her secretarial skills and started working in the private sector, continuing to work in various roles in Banz and Mt Hagen until she returned permanently to Australia.
After leaving Mt Hagen for the last time Jo returned to her birth place of Newcastle, NSW. Never one to sit still for too long she bought a small takeaway food shop in the city; it kept her very busy and she loved it.
In late 1979 Jo and Brian sold their home in Newcastle and moved to Brisbane to be closer to their children and work in the family news agency. In 1986 Jo and Brian moved again. This last move was to the Gold Coast, again to be with family and, once again, Jo started work. This time part-time —it kept her young, she said. Jo worked well into her eighties.
In her spare time Jo learnt quilting, upholstery and mastered the art of lead lighting. Many family and friends are lucky enough to have one of Jo's beautiful handmade quilts to treasure.
She may have only been 4'11" but she was a strong, independent and determined woman.
Problem solving was her special skill. She tried not to let anything beat her. She gained her driver's licence at the age of sixty-five so she could travel to see her granddaughters, Sarah and Hannah, whenever she wanted. Jo was also very young at heart. In her eighties she mastered the mobile phone and sent daily messages to family and friends.
Patience was a virtue Jo had in abundance; she needed it for the hard times she endured and the many challenges that came her way.
Jo had many roles in her long and amazing life—she was an excellent cook, seamstress, knitter, school teacher, doctor, nurse, friend, aunt, sister and wife—but the role she loved the most was being a nanna and a mum. A very special lady that we loved so much.
Cathy Rolfe

EYRE, David P
29 January 2020, aged 85
David Eyre was born in Hobart on 28 September 1934, the second to arrive of twin boys.
As a teenager he acquired an interest in aviation, becoming successful in joining as a cadet in the Australian Airforce Air Training Corps where he attained the rank of a flight sergeant. David married nurse Frances Sadler in Tasmania. He travelled to Port Moresby in 1957 so he could take up a position as medical assistant with the Public Health department with Frances joining him a short time later. During the ensuing years he travelled extensively throughout PNG, predominantly with the tuberculosis eradication team headed by Dr Wrigley.
Having previously obtained his private pilot licence in Tasmania, David soon became involved with the Aero Club of Papua at Jacksons airstrip where he began his studies for his commercial, and later, his instructor's licence. Subsequently, he was employed as an instructor at the club and later became the Chief Flying Instructor of the South Pacific Aero Club which had evolved from the original aero club.
In 1977, with the education of their four young girls to consider, the family returned to Australia. David worked as a community nurse in Western Australia however it was not long before he succumbed to his true passion—aviation. During the following years he was Chief Flying Instructor at several aero clubs before establishing his own Jabiru Flying School at Bundaberg in Queensland and later at Port Pirie in South Australia.
While in Bundaberg in 2006 he married, for a second time, a young pilot Dr Angela Kohler. The pair eventually purchased a country property near Orroroo in the outback of South Australia where they built an airstrip and hangar for their Jabiru light aircraft.
David eventually succumbed to lung disease on 29 January 2020, being diagnosed with terminal pulmonary fibrosis. Reluctantly he had surrendered his flying licences in 2018 after accumulating a record 22,000 hours in the air, but now grounded, and spent his remaining months confined to bed at his local hospital. A memorial service was held on 4 April in his home town of Hobart.
He left a legacy of hundreds of aspiring pilots who now have the skills to enjoy the unique freedom of flight.
Daryl Binning

HARRISON, Joan
d. 19 February 2020, aged 97
Mum and Dad (Charles) migrated to Australia from India in 1952, and began working on an Aboriginal station as matron and supervisor, in Boggabilla, NSW. Following this they both worked for Walton Sears in Brisbane before Dad went to PNG to work. Our mum was a loving, caring, generous woman loved by all who knew her from all walks of life. She was a good friend and confidant, a nurse (often needing to do jobs that doctors and psychiatrists usually would).
Moving from Australia to Mt Hagen in 1959, we met up with Dad who worked for the Department of Labour and, not long after, Joan started work at the Department of Works until we went to Kokopo in New Britain from 1961–65. Mum owned and operated a crèche where she nurtured and cared for several babies to toddlers.
The next transfer took the family to Madang, where she again worked for Department of Works and, for a time, managed Smugglers Inn. Dad was transferred to Port Moresby from 1969 until he retired in 1974. During this time Joan worked as Mess Supervisor of the Bomana Police Barracks and then managed the Colts Cricket Club.
When Dad retired, he and Mum returned to live in Australia, settling in Werrington, NSW, until Dad passed away in 1998. Mum then came to live in the Illawarra to be near my family.
Joan passed peacefully in her sleep after short time in hospital and her life was celebrated on 27 February by many family from QLD, NSW, ACT and SA.
She was a wonderful mother to Charles Jnr, Raymond and Elizabeth, a grandmother of nine, great-grandmother to twenty and soon to be a great-great-grandmother. She will be sadly missed but her life celebrated by her family and those that knew Joan!
Elizabeth O'Brien

LAWS, Caroline
d. 24 February 2020, aged 82
Born Caroline Cameron Waller, she was the beloved wife of legendary Australian broadcaster John Laws.
Caroline initially married Dick Hagon, a New Guinea planter, and they lived on Gumanch Plantation, a coffee plantation in the Western Highlands of PNG in the early 1960s. They had four daughters before divorcing.
Returning to Sydney in the mid-1970s, Caroline was reunited with John Laws after they had first met at a North Shore dance in Lindfield in 1951, when she was a fourteen-year-old student attending Abbotsleigh, and he was sixteen and a student at nearby Knox Grammar.
Radio listeners were familiar with the nickname 'the Princess' that the broadcaster bestowed on his wife. They married in November 1976. The two went on to become regular fixtures on the Sydney social scene, rarely apart. Caroline died of ovarian cancer at her Woolloomooloo home.
Caroline 'was a wonderful wife and over many years a fantastic and gracious host … people like me loved to be in her company,' long-time friend Maggie Tabberer said.
PHILLIPS, Kenneth MacDonald
d. 29 April 2020, aged 89
No further information at this time.
SELTH, Philip Alan, OAM
d. 3 May 2020, aged 70
No further information at this time.
SHANAHAN, Peter
d. 13 March 2020, aged 79
Peter died peacefully in Cairns. Born on 9 December 1940, he and his mother, an American-Samoan descendant of New Britain's Queen Emma, were evacuated from New Guinea in 1942. Tom, his New Zealand-born father, stayed on to fight the Japanese.
Educated in Sydney private schools Peter forgave further studies to expand his parents' copra and cacao plantation. Gaining experience in land surveying and plantation operations in Rabaul, he was recalled to manage Wau Coffee Estates.
He also became a fauna collector for the Bishop Museum, Honolulu and gained a degree in biology in the United States.
Peter moved to Australia in 1981 and joined the Queensland Department of Forestry. He then took a position in the inaugural team raised for the Great Barrier Reef Marine Park Authority.
A former lecturer and interpretive officer for the Cairns Botanic Gardens, he was elected president of Friends of the Gardens.
In recent years he wrote two unpublished memoirs, Jungle Shan: Growing up in New Guinea and The Birdman of Wau.
Peter's grandparents were Juanita and Carl Wilde of Emira. Juanita was the daughter of Franz and Caroline Stehr of Manuan plantation in the Duke of York Islands. Peter enjoyed a menagerie of 'friends' at his rainforest retreat in Kuranda, Queensland. He is survived by his sister Gail who also lives in Kuranda.
Martin Kerr

SMITH, Robert Laurence
d. 18 January 2020 aged 81
Bob passed away at Coffs Harbour. His first posting as a cadet patrol officer in 1958 was to Milne Bay and subsequent postings to the Eastern Highlands and Madang districts. He transferred to Department of Law and was Resident Magistrate at Mt Hagen, Madang and Port Moresby.
In 1979 Bob and his family returned to Australia. Bob resided at Coffs Harbour until his death earlier this year.
He is survived by his wife Maureen, sons Cameron, Frazer, Kiernan and daughters Shelly and Rebecca.
Maureen Smith

STEVENSON, John
d. 6 January 2020, aged 93
John was in various places in PNG for about 25 years following WWII. He was an electrician with Department of Public Works and he also worked on plantations and ships.
He thoroughly enjoyed his years in PNG and regularly supported PNGAA and its events.

STORER, Ron
d. 18 February 2020, aged 91
Ron was born on 15 August 1928 in Adelaide; one of seven children—five boys and two girls.
In his own words he would say he 'wasn't academic', but he was very good at sport and loved hockey at which he represented South Australia at the National Level.
On 25 June 1950 at the age of twenty-one he went to PNG; firstly, to Port Moresby where he joined the Department of Civil Affairs, which later became the Treasury. His entire working life in PNG was within the Treasury in various roles.
His initial posting to PNG should have been Goroka, however, a gentleman called Alan Roberts had a curious but great effect on Ron's future. Alan was absent from Port Moresby when Ron first arrived on 25 June 1960 and was, therefore, not available to approve his first posting to Goroka. Instead Ron was eventually posted to Wewak. Had he gone to Goroka he would never have landed in Wewak and he would never have met his beloved Josette in 1958—it was love at first sight. They were married in Lae on 17 May 1961 by Horrie Niall, District Commissioner. }
During his early days in Port Moresby Ron played hockey, and was heavily involved in the Boy Scout movement. In 1953 he took a contingent of Boy Scouts to London for the Queen's Coronation. One of those scouts was John Guise, later to become Sir John Guise, Speaker of the House of Assembly and first Governor-General of PNG.
As Australian Officers in PNG were entitled to three-months' leave after twenty-one months service, Ron took advantage of these opportunities while still single to explore Europe on a Vesta motor cycle.
Following their marriage Ron and Josette were posted to Rabaul in 1962; Ron's appointment was as District and, later, Area Finance Officer. They remained in Rabaul until 1971. During those years two children were born; Paul in Adelaide on 5 July 1962 and Nicole in Rabaul on 15 December 1964. Ron was also stepfather to Josette's children from a previous marriage, Christopher and Michelle.
In 1972 Ron was encouraged to return to Port Moresby to accept the post of Area Finance Officer for Papua. So Ron and Josette reluctantly left Rabaul and settled in Port Moresby where Josette, the ever astute businesswoman, bought and operated a toy shop in Boroko Arcade.
PNG's independence date had been set for 16 September 1975 so, from 1973, permanent officers started leaving Treasury and PNG, and farewell gatherings were held for each departure. It was soon realised that the occasion would arise when no one would be left to farewell or be farewelled. Thus 'The Finance POO's Farewell Club' was formed.
Ron was instrumental in the POO's Club's formation and he became secretary, treasurer and president. There is no record of the first meeting but adhering to the five-year plan set out in the rules the first reunion was held in Bali and other reunions were held regularly up until 2015.
Those in Adelaide continued to get together somewhere every 16 September following Independence; having their first dinner on 16 September 1975 at the Hotel Australia. The following year they issued an open invitation and up to 200 attended. There were door prizes that year, the first prize being a flight to PNG. The second prize was two flights (just joking about the second prize). Adelaide POO'S and ex-Treasury staff still meet on 16 September each year.
In 1975, prior to Independence, Ron and Josette left PNG and returned to South Australia where they purchased news agencies which they ran successfully into the 1980s, and it was the right time to sell and settle into retirement.
Ron was actively involved in Probus in Adelaide from 1997 until 2016, when he moved to Mooloolah QLD in 2016 to see out his twilight years.
Ron's beloved Josette died in 2006. He is survived by Paul, Nicole and stepdaughter Michelle, and their families. Speaking at Ron's funeral, Paul recounted words of wisdom from his father: 'Be kind and respectful to others and treat them as you'd like to be treated and if you can't pay cash you can't afford it.'
Ron will always be remembered as a kind, intelligent, gentle and polite man.
David & Jan Martin

TERRELL, Charles Edward Timothy, AM
d. 10 March 2020, aged 90
Born in Darjeeling, India to Alec and Joyce Terrell, Tim lived a remarkable life devoted to helping others all over the world, particularly the most vulnerable in PNG.
Tim was a gentleman, a man of integrity, commitment and humility. He is deeply loved and missed by his family, friends and colleagues. His wisdom, generosity and kindness live on.
Dearly loved husband of Judy (dec.) for sixty-two years, adored father of Holly and Kim, father-in-law of Geoff and Maree, treasured grandfather of Jaimie, Kiri, Christabelle, Elise and Rian and their partners Brett, Evan and Dave. Loving great-grandfather of Henry and Mallee.